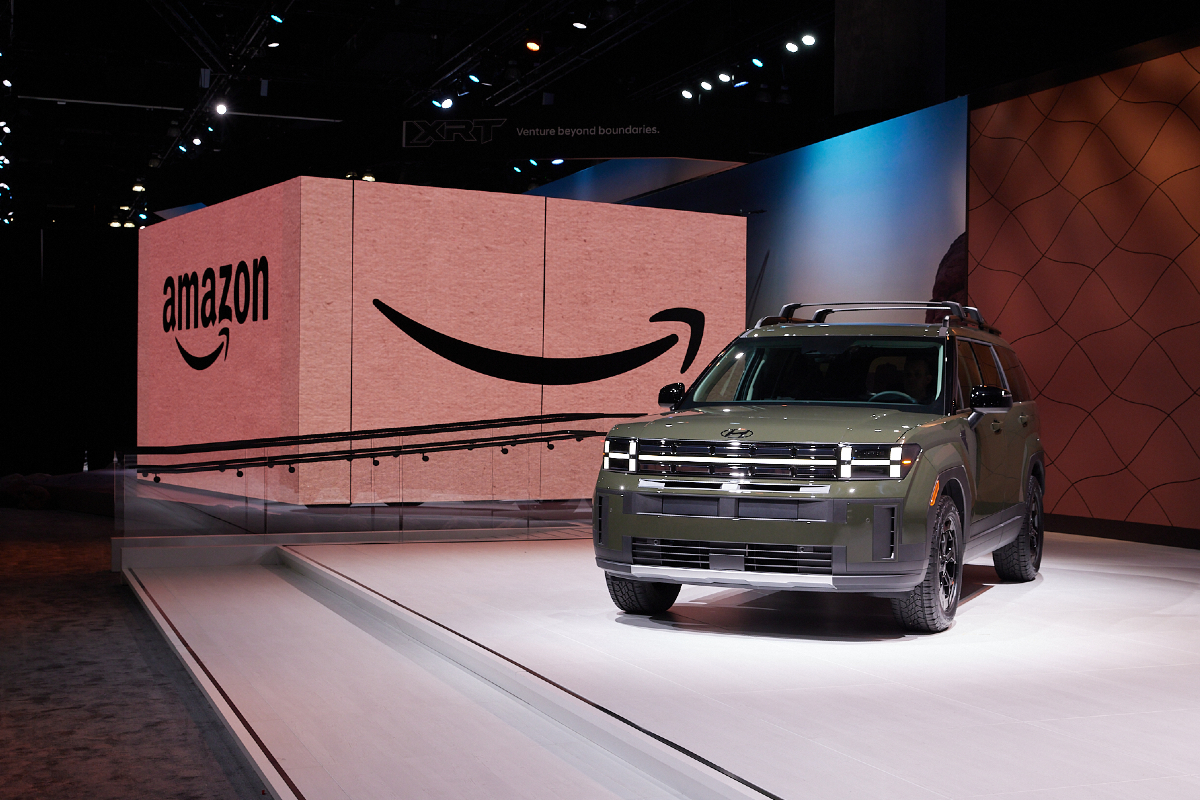 Soon you'll be able to add a new car to your Amazon cart, alongside that USB cable and new pair of shoes, with the online shopping giant announcing a new deal with Hyundai.
Revealed at the recent Los Angeles Motor Show, the new arrangement will see Hyundai's USA-based dealers able to sell their stock online with the help of Amazon. Customers will be able to search all available inventory and then select the make, model, colour and other options that they want online without needing to go to a dealership to make the purchase.
However, they will need to arrange to either collect the car at the dealer or get the car delivered to them, as Amazon won't be delivering it in a large cardboard box.
Amazon CEO, Andy Jassy, explained the deal to partner with Hyundai – which is likely to be the first of many car companies if this one is successful – is part of the company's expansion into the automotive business, alongside its Alexa system in vehicles.
"Hyundai is a very innovative company that shares Amazon's passion for trying to make customers' lives better and easier every day," Jassy said. "Our broad, strategic partnership should do just that, from changing the ease with which customers can buy vehicles online, to making it simple to use Alexa in Hyundai vehicles for entertainment, shopping, smart home adjustments, and calendar checks, to enabling Hyundai to transform their customer experiences and business operations by moving to AWS. We look forward to inventing together for many years."
While there are no plans for the deal to expand to Australia in the near-future, Hyundai Australia already sells selected models online, with its all-electric Ioniq 5 and Ioniq 6 models sold via the company's local website (although dealers also sell both models).
It's part of a wider industry shift towards online sales, with the likes of Honda and Mercedes-Benz completely transforming the way they sell cars, switching to an entirely online sales model with the dealerships primarily used as delivery and test drive centres. By shifting to this method it has allowed both brands to move to a more-transparent fixed price scheme, with customers knowing exactly what their car will cost with more clarity.
More car brands are expected to shift to direct-to-consumer sales models in the coming years in a bid to streamline the sales process and take more control over the interactions with customers.