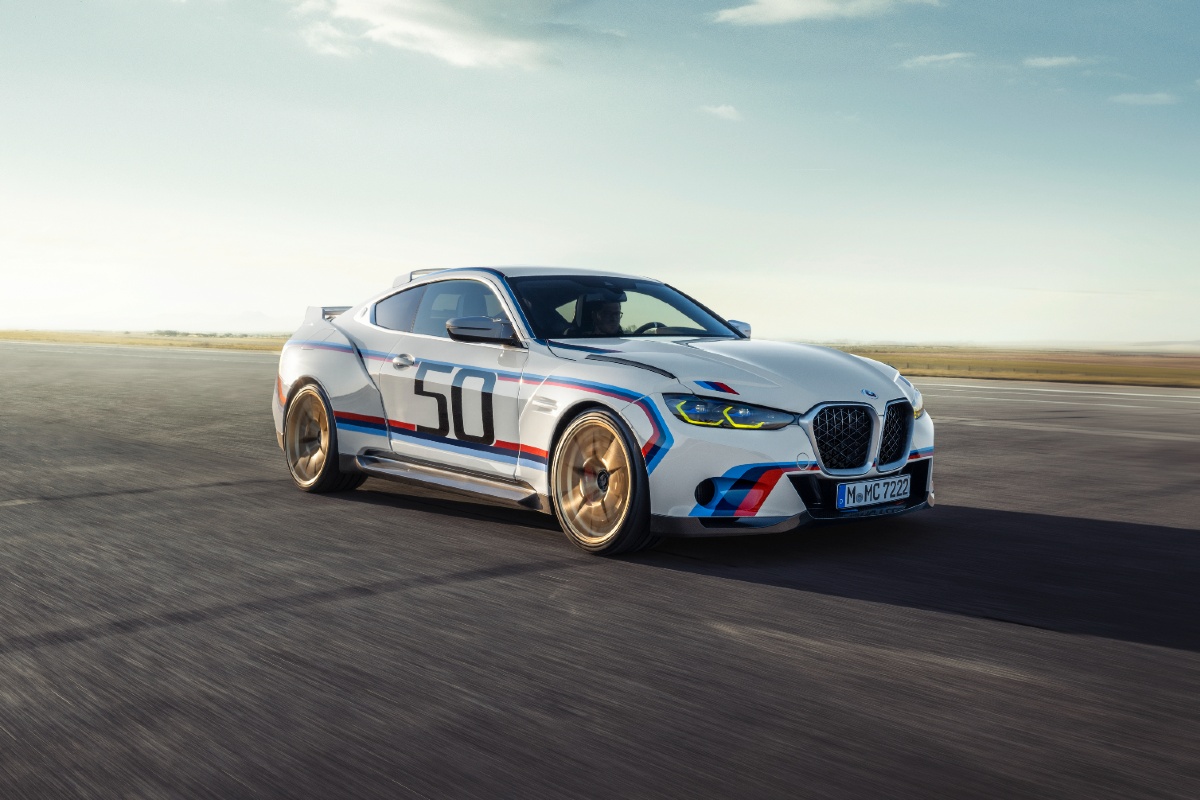 BMW's M GmbH division is celebrating 50 years in 2022 and has waited until now to reveal its most spectacular present to its customers – the BMW 3.0 CSL.
Inspired by the 1972 3.0 CSL – a.k.a. The Batmobile – that led the company in its early touring car racing days, this new model has been crafted as a modern day road-legal but track-ready version. While based on the current M4 this special edition has a huge range of unique upgrades and changes.
The most obvious difference is the new body, which harks back to the original model but has been carefully honed for performance too thanks to 50 hours in the BMW windtunnel. The car is also finished in a racing-style livery inspired by the brand's long history in motorsport, with a white base and the M brand's tri-colour stripes running across the front, sides and rear of the car.
VIDEO: BMW reveals its secrets…
But it's not just for show, there's also more performance, with the 3.0-litre twin-turbo six-cylinder engine tuned to make 412kW of power – a 37kW bump on the standard M4. The engine is mated exclusively to a six-speed manual transmission and sends power to the rear wheels only, in another nod to the original CSL.
The bad news is demand for this special creation will almost certainly out-strip supply, with BMW M only building 50 examples for an undisclosed price.