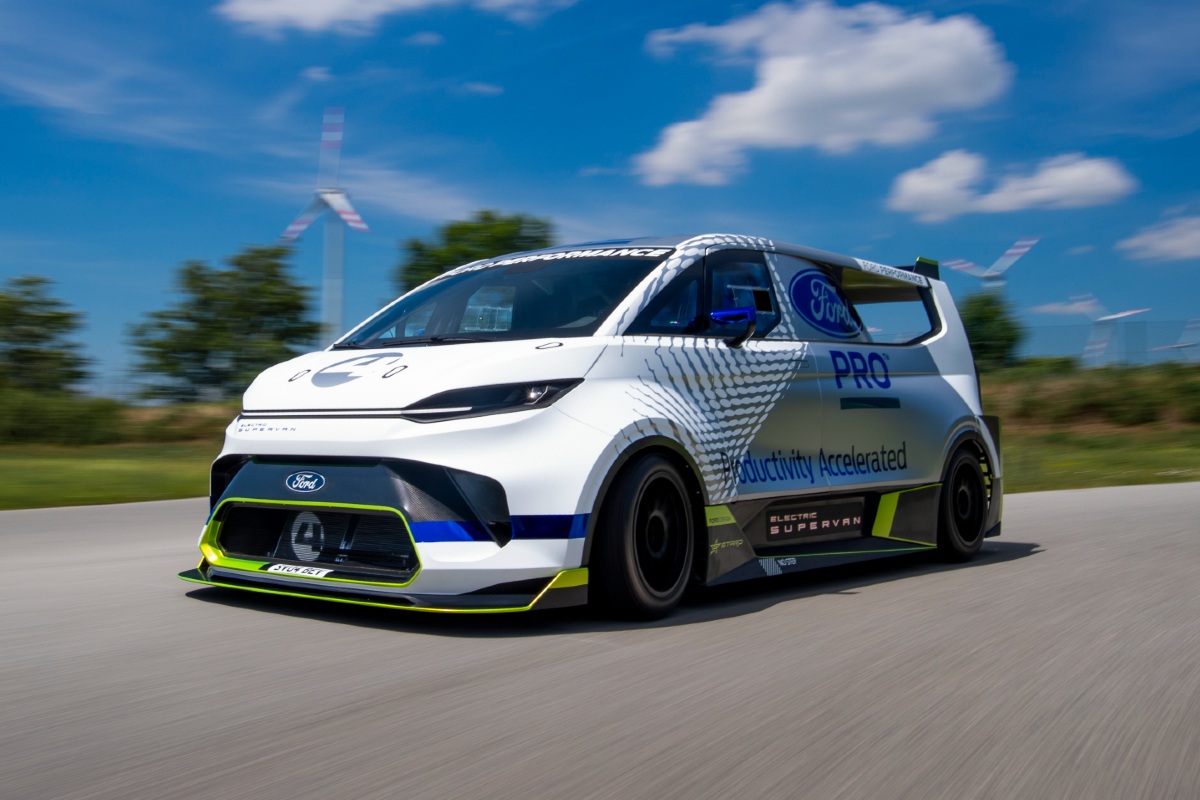 Is it a bird? A plane? No, it's a Supervan.
Ford's latest iteration of its iconic Supervan is headed for the clouds, with the blue oval announcing it will compete in the 2023 Pikes Peak International Hill Climb. The fourth-generation Supervan, which looks like a Transit on the outside but is a state-of-the-art electric prototype underneath, will take on the 156 turns up Pikes Peak in Colorado in June.
Ford has secured the driving services of Romain Dumas, the Frenchman may be best known for his sports car racing exploits with Porsche and Audi but he's a Pikes Peak regular and a four-time winner of the event.
Great Drive: Pikes Peak Highway
Mark Rushbrook, global director of Ford Performance Motorsports, said using the Supervan for the Pikes Peak entry is an ideal to way to show off the brand's electric vehicle technology before it returns to Formula 1 in 2026.
VIDEO: Deep-dive on the Ford Supervan 4
"The Pikes Peak International Hill Climb is the perfect next stop for Ford Performance, and is the perfect place to take Supervan 4, as both have long, storied histories that ignite the imagination of racing fans all over the world," Rushbrook explained. "Both have evolved over time, and it's time to take our electric vehicle technology and put it to the test on the mountain against some of the most impressive performance vehicles in the world."
VIDEO: Romain Dumas' 2017 Pikes Peak run
Dumas holds the record for the fastest climb to the top of the mountain, taking just 7:57.148 seconds in the all-electric Volkswagen ID.R prototype back in 2018. While the Supervan is also electric, its bigger body means it will be difficult for Dumas to better his run in the low-slung, Le Mans-style Volkswagen.
"Ford's latest generation of Electric vehicle technology is the perfect match for America's Mountain" Dumas said. "With high altitudes cutting power in traditional ICE powered vehicles, the electric powertrain of Supervan 4 has no loss at elevation and will be a healthy competitor in this year's race.
The 101st running of the Pikes Peak International Hill Climb will take place on Sunday June 25.