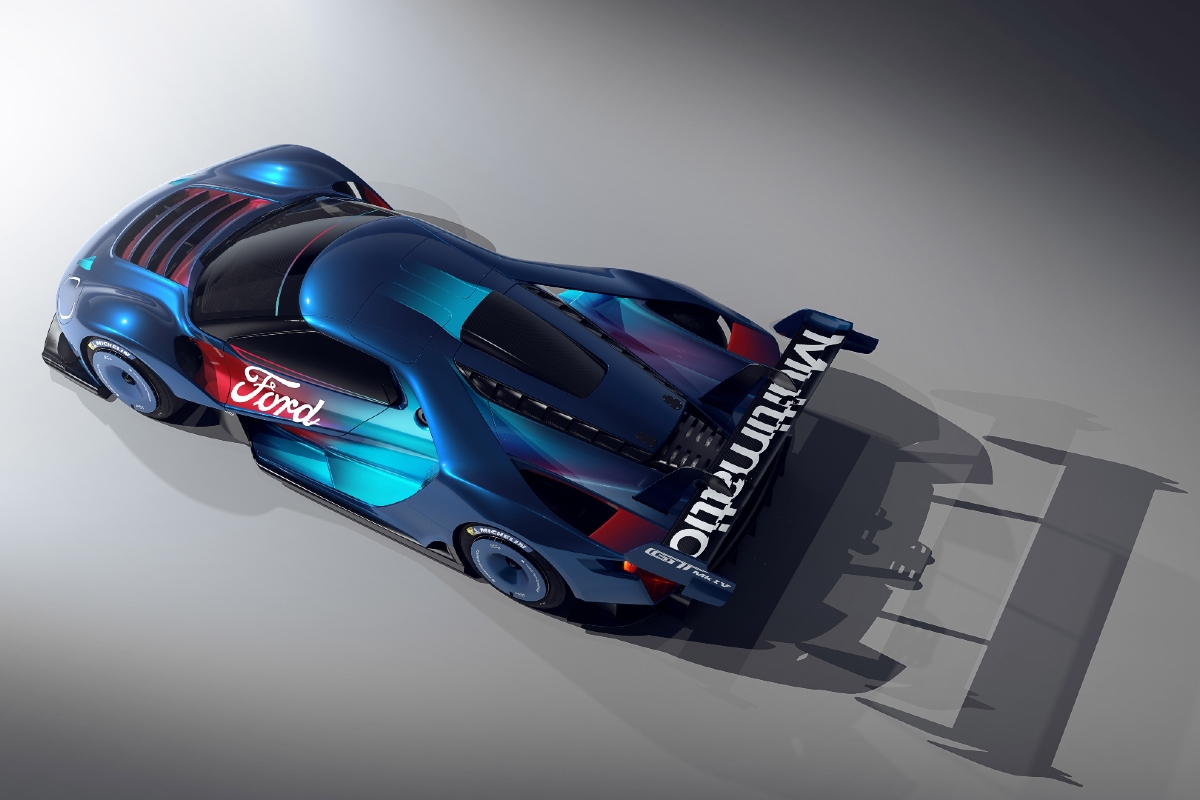 Ford is giving its GT supercar one final send-off with this wild-looking limited edition. Dubbed the GT Mk IV in honour of the Le Mans-winning 1967 Ford GT, this latest creation is a track-only special that costs US$1.7 million ($2.5m).
In order to give the twin-turbo V6-powered supercar a proper farewell, Ford charged its partner on the project, Multimatic, to create the ultimate iteration of the car. To that end, Multimatic has increased power, added a race-spec transmission, a unique carbon fibre 'long tail' and fitted Multimatic's bespoke Adaptive Spool Valve suspension.
READ MORE: Ford unveils GT tribute to 'Ford v Ferrari' movie star
"The original GT Mk IV held nothing back for max track performance, and the new Ford GT Mk IV brings it in the same way," explained Mark Rushbrook, Ford Performance Motorsports global chief. "With an even higher-level of motorsport engineering and performance, plus a completely new carbon fiber body that is functional and striking, the Mk IV is the ultimate sendoff of the third-generation supercar."
The Ford GT was designed to celebrate the brand's 1960s Le Mans success with the original GT, whilst also promoting the Blue Oval's new 'EcoBoost' turbocharged engine technology. The company worked with Multimatic to develop the road and race cars in tandem and claimed GTE-class victory in 2016, whilst also producing a number of limited edition road car specials to celebrate the famous nameplate.