The electrification of the world's biggest car brands and most iconic models is accelerating. This week General Motors has revealed the all-new GMC Hummer EV SUV and confirmed plans to introduce an electric version of its famous Chevrolet Silverado pick-up.
It follows in the wake of Ford's plans to introduce a battery-powered version of its F-Series pick-up as well as its Mustang Mach-E SUV. It seems with electric vehicles (EVs) set to dominate in the coming decade, car makers are ensuring the best chance for mainstream acceptance by using the most recognisable nameplates.
READ MORE: GMC revives the Hummer – as an EV
The Silverado is GM's best seller, so confirmation that it will add an electric powertrain alongside its internal combustion engine options is a big deal. GM announced that it will be built at its Hamtramck plant in Detroit, which is the process of being converted into an EV manufacturing facility under the title – 'Factory Zero'.
This new facility will build the Silverado EV alongside the GMC Hummer pick-up and newly unveiled SUV and the Cruise Origin; GM's planned autonomous vehicles.
"The vehicles coming from Factory Zero will change the world, and how the world views electric vehicles," said GM President (and former Holden chairman), Mark Reuss. "The GMC Hummer EV SUV joins its stablemate in the realm of true supertrucks, and Chevrolet will take everything Chevy's loyal truck buyers love about Silverado – and more – and put it into an electric pickup that will delight retail and commercial customers alike."
TOP 5: Exicting EVs coming soon
The fact that the Silverado will be built at Hamtramck indicates it will likely use a very similar platform and powertrain to the Hummers. Like the previously unveiled pick-up, the new Hummer SUV utilises GM's new Ultium Drive EV powertrain that features three electric motors and two drive units; one on each axle for all-wheel drive. GM claims the Hummer SUV has almost 620kW of power and a theoretical 15,591Nm of torque and with a driving range of more than 640km.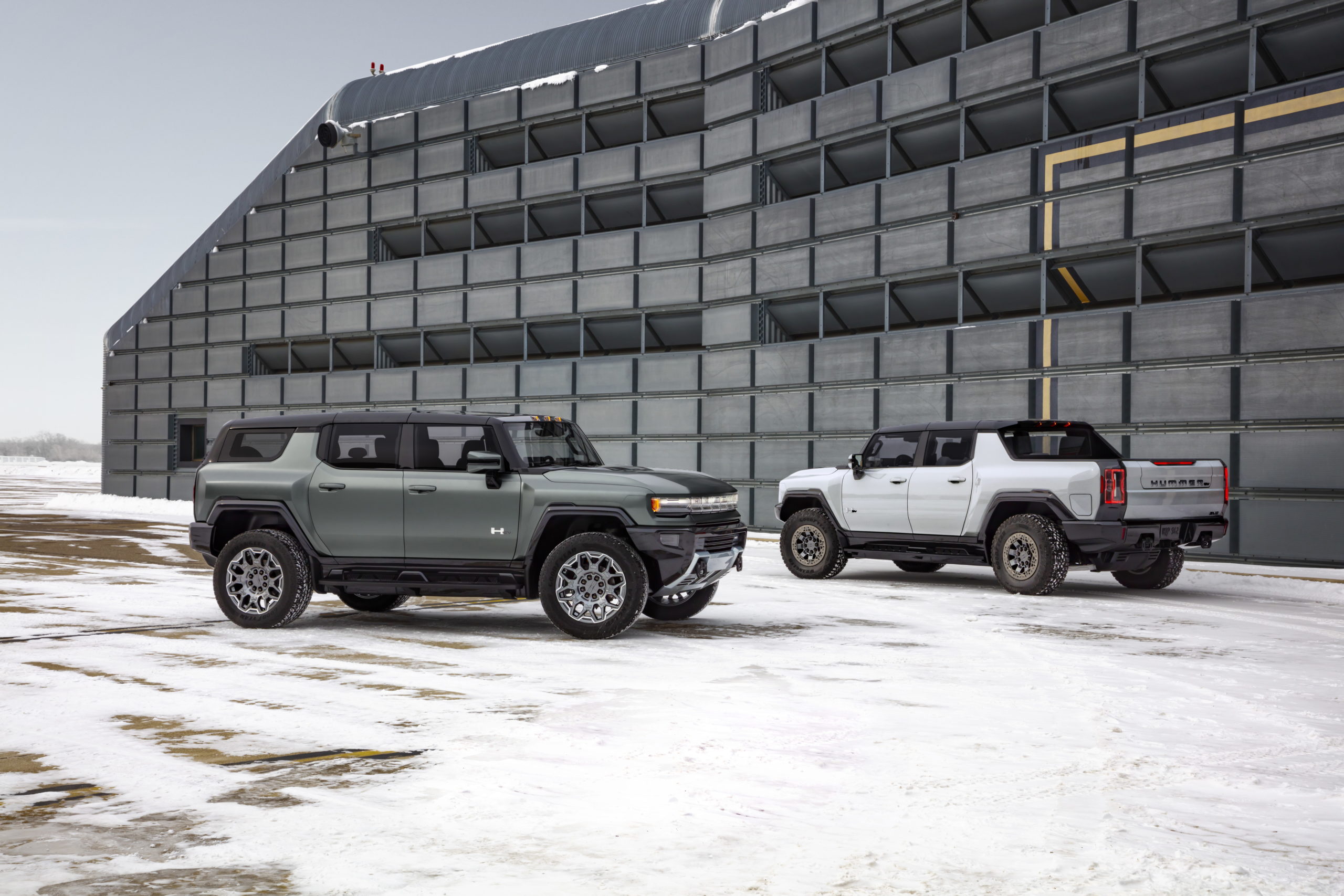 Crucially the SUV is significantly shorter than the pick-up to create a point of difference between the two. The wheelbase of the SUV is 220mm shorter, which GMC claims gives the Hummer EV better proportions and a tighter turning circle, which will make it better for urban duties.
"Designing the pick-up and SUV simultaneously helped us give each their own unique features to maximize utility," explained Phil Zak, Hummer EV design executive director. "The SUV's tight proportions create a distinct profile and spacious cargo area, while maintaining a roomy and architecturally-inspired cabin."
READ MORE: GMSV to introduce new Chevrolet Silverado 1500 Trail Boss
GM hasn't given an on-sale date for either the Hummer SUV or Silverado EV, but with the Hummer officially labelled a 2024 model in the press release, that points to it hitting the market midway through 2023 (as US brand's typically release models in that manner, one year ahead of the official date designation).
It's too early to confirm if either model will be sold in Australia but given the establishment of GM Specialty Vehicles, which sells the current Silverado 1500, it remains a possibility down the track.