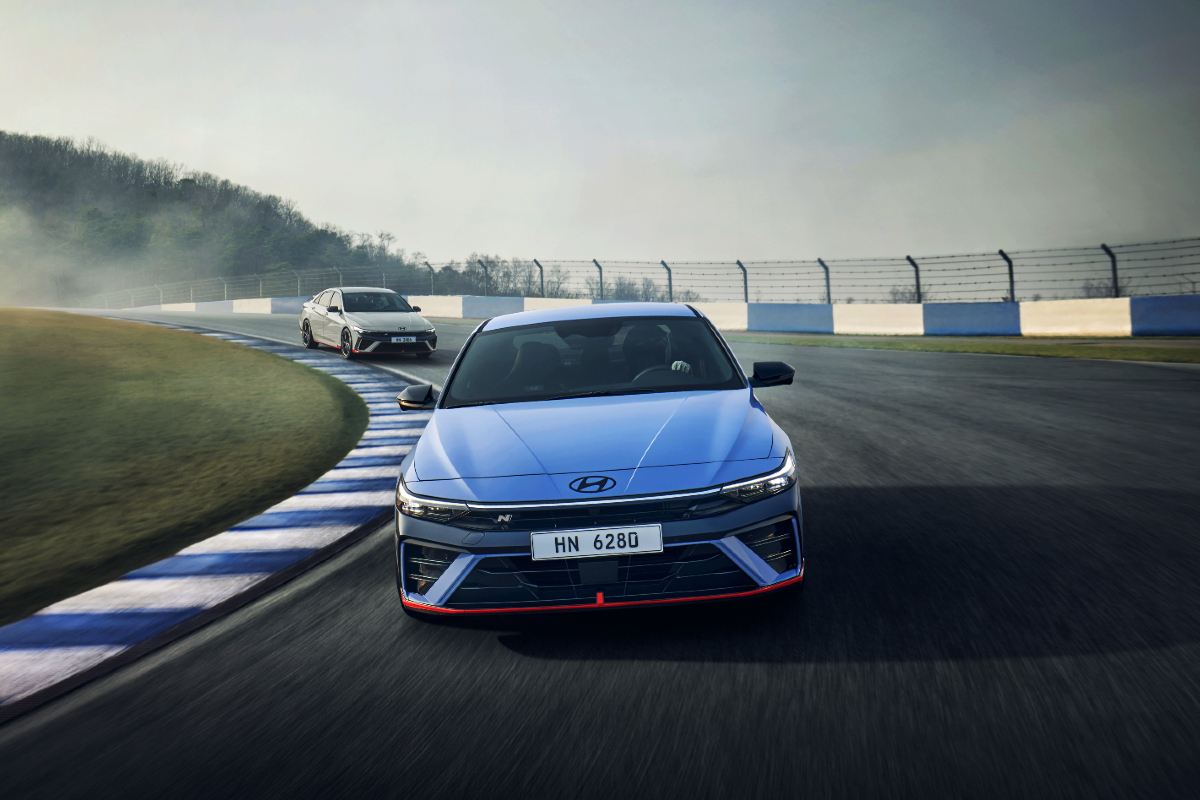 Hyundai has used knowledged acquired in its successful TCR racing program to upgrade its latest i30 Sedan N.
The latest model features a refreshed look, with a new design for the front bumper and grille inspired by the i30 Sedan N TCR racer, which Hyundai claims improves cooling without compromising the aerodynamics.
Other changes include changes to the engine mounts and suspension tweaks to improve the ride and response from the steering. The steering system also gets mechanical and software upgrades to further enhance the way the sedan feels when turning corners.
TRACK TEST: Hyundai i30 Sedan N
Till Wartenberg, head of N Brand and Motorsport at Hyundai, said the changes were designed to further enhance the connection between the road and racing cars, coming on the eight year anniversary of the launch of the performance division.
"N brand has always been inspired by motorsport competition, and now that i30 Sedan N TCR has proved its advanced technology with a successful race career, the new i30 Sedan N becomes evidence of our commitment to bring motorsport-winning DNA into our road cars for N fans to enjoy," Wartenberg said.
The updated model will hit Australian showrooms in the early months of 2024, pricing and final specifications will be revealed then. Hyundai has also announced that the order books for the i30 N hatch and i20 N have re-opened as supply as improved.
ROAD TEST: Hyundai i30 Sedan N
Even though the N brand is only eight years old, Hyundai globally has celebrated the success of Australian Wayne Bell, who entered an Elantra (the alternative name for the i30 Sedan) in the 1991 Australian Rally Championship and other events in South East Asia. The company released a video to hype the launch of this updated i30 Sedan N which features Bell's Elantra and the current TCR racers – check it out below.