For some, Easter means three things – chocolate eggs, hot cross buns and Jeep concept cars.
Every year the American off-road brand celebrates its past, present and future at the annual Easter Jeep Safari in Moab, Utah. And to celebrate it brings a variety of concept cars that highlight different elements of the brand.
This year there were seven concepts that showcased the brand's breadth of capability in 2023, with several electrified concepts as the brand expands its 4xe portfolio but with a 6.4-litre Hemi V8 also included to appeal to those not ready to give up petrol-power.
Jeep Wrangler Magneto 3.0 Concept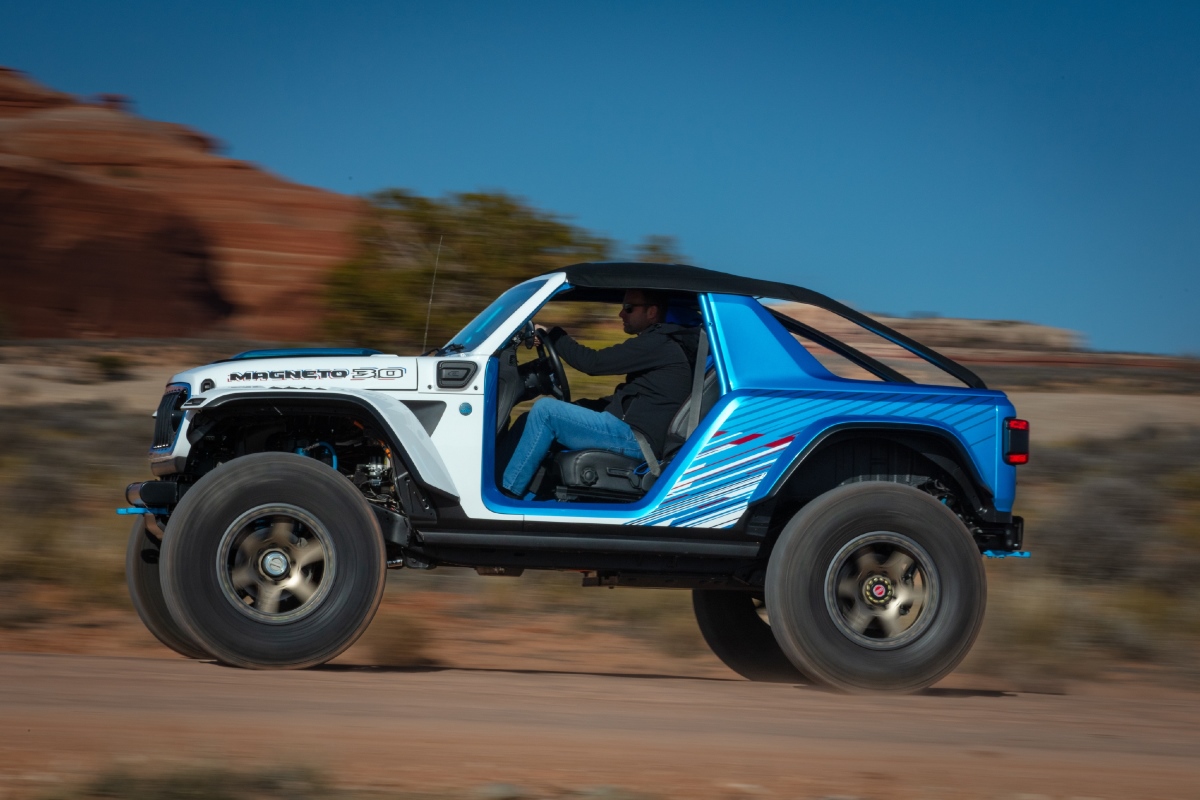 As the name implies, this is the third iteration of this all-electric showcase. Based on a 2020 Wrangler Rubicon but powered by an all-electric powertrain that can offer up to 485kW of power and 1200 Nm of torque this is designed to be the ultimate emissions-free nature vehicle.
Jeep Scrambler 392 Concept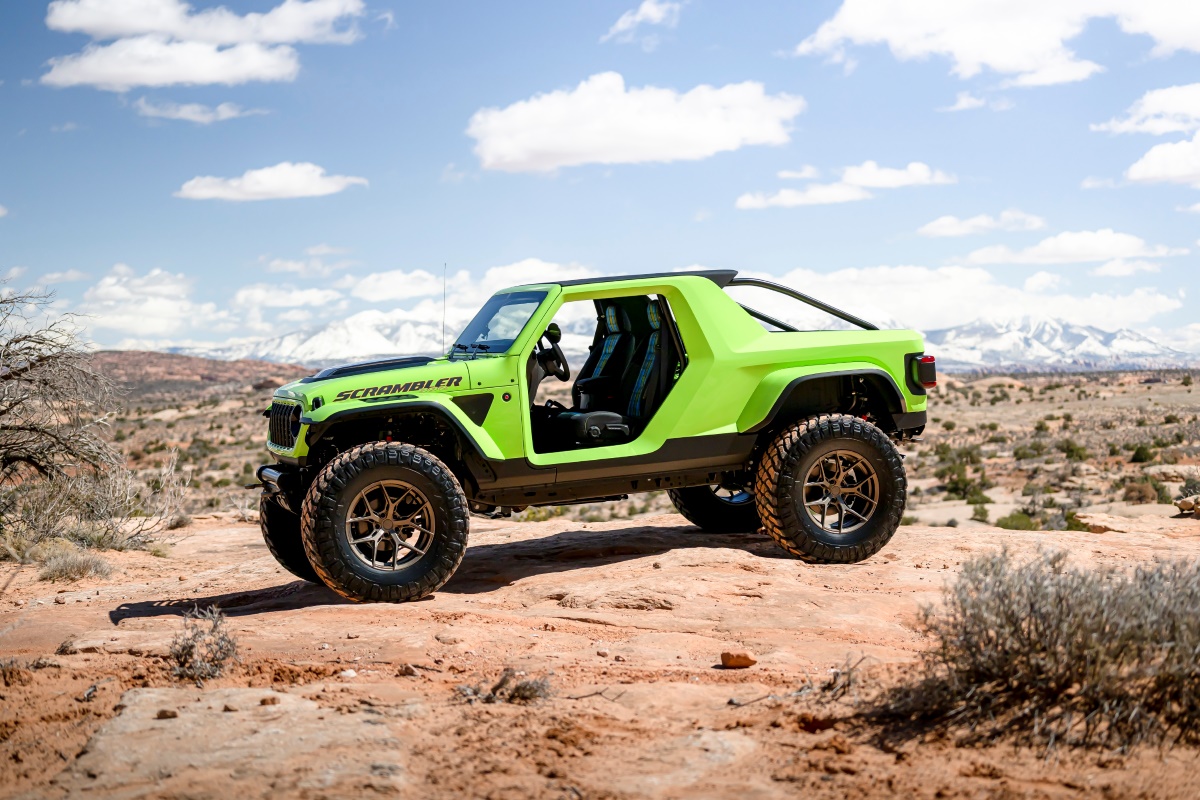 Inspired by the original Jeep Scrambler introduced back in 1981, this Wrangler-based concept packs quite a punch thanks to its 6.4-litre Hemi V8. Good for 350kW and 637Nm, this machine can get you off the beaten path in a hurry.
Jeep Wrangler Rubicon 4xe Concept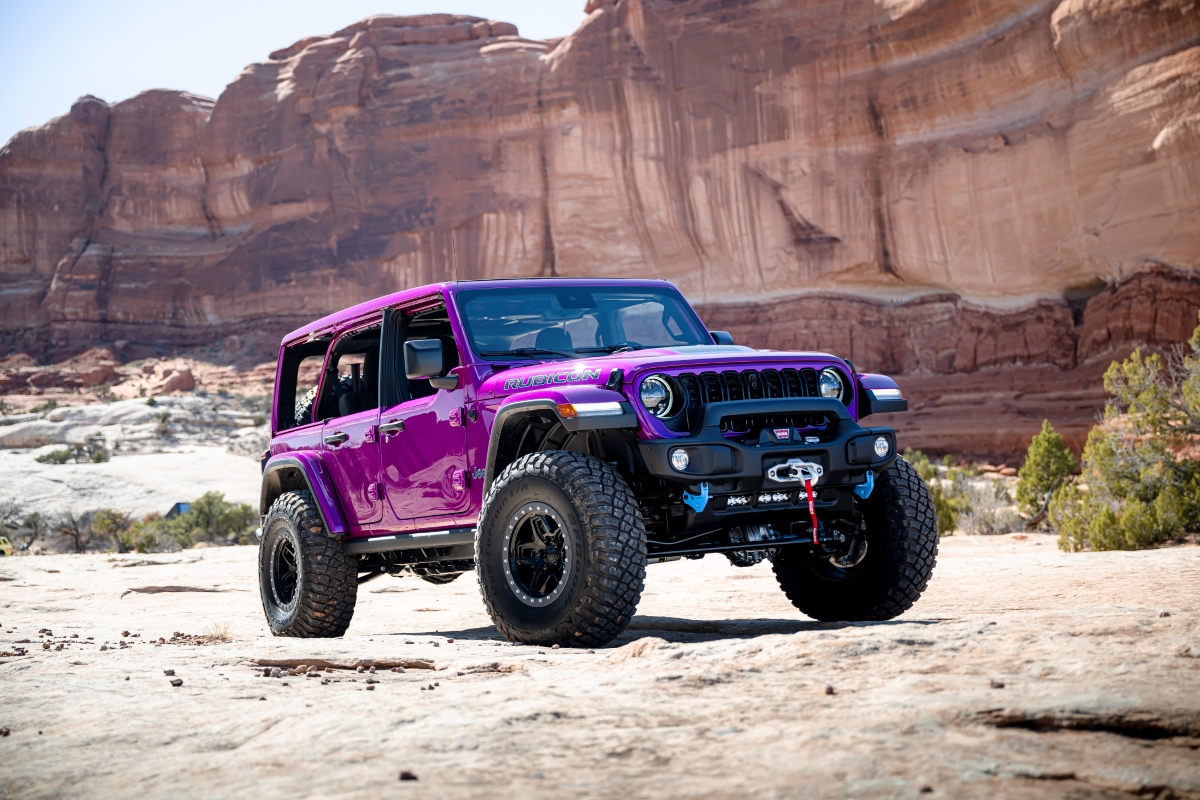 This one isn't about what's beneath the surface and instead all about what's on the outside. The "chromatic magenta" colour has been chosen to "flip the color's perception and make it a lot tougher than expected."
Grand Wagoneer Overland Concept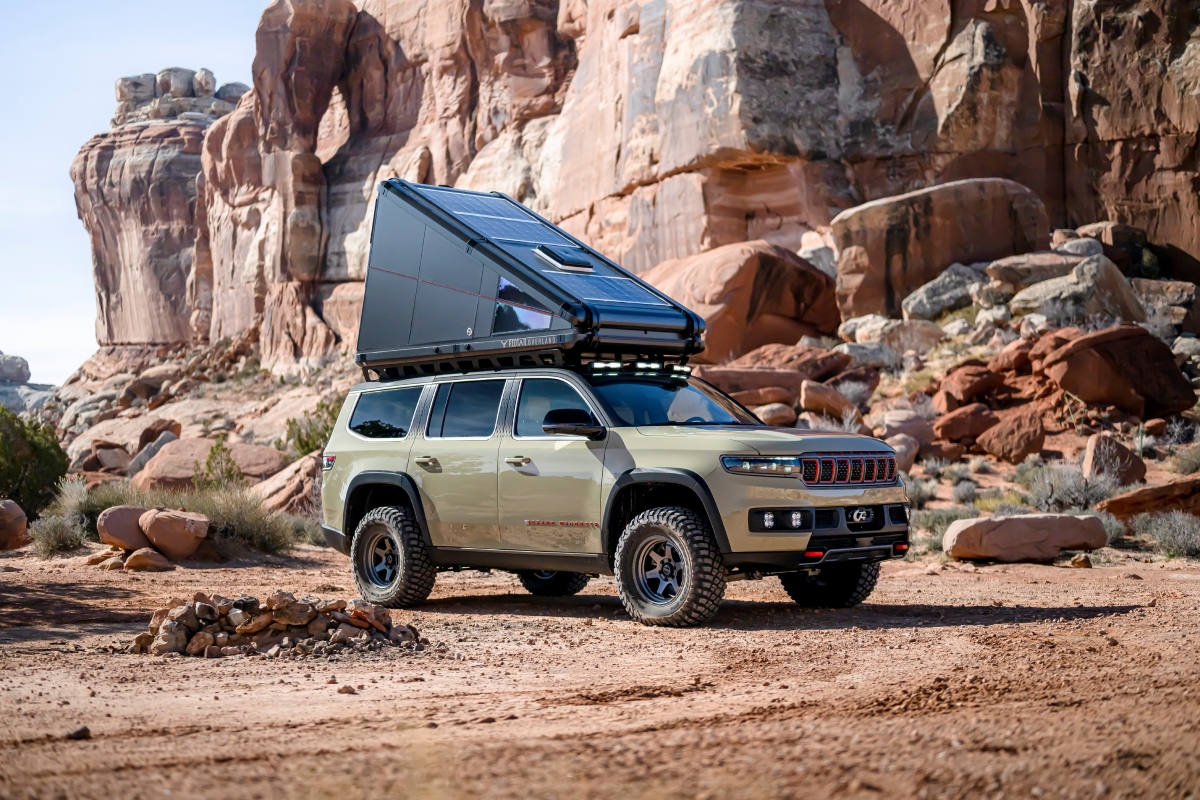 You'll notice the Jeep name doesn't appear in the official title, as Jeep is trying to position the Grand Wagoneer as a luxury rival to the likes of Range Rover. Under the bonnet is the brand's latest 'Hurricane' engine, a 3.0-litre twin-turbo six-cylinder, but it's what's on top that's noticeable. There's a RedTail Overland Skyloft fitted to the roof that turns this SUV into a mobile glamping set-up.
Jeep Wrangler Rubicon 4xe Departure Concept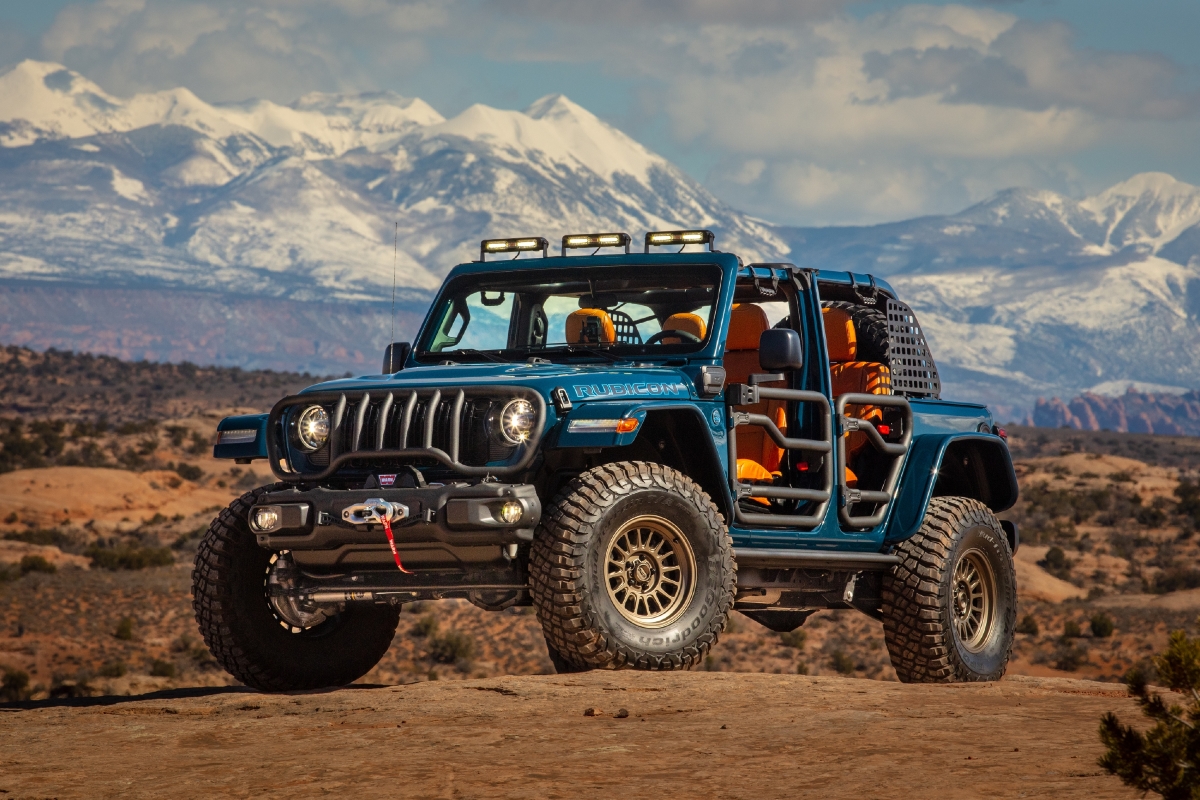 This concept doesn't focus on the plug-in hybrid powertrain but instead this car's off-road manoeuvrability. To ensure maximum departure angle this Wrangler is fitted with 17-x-8.5-inch KMC Impact OL wheels paired with 37-inch BFGoodrich tires. There's also a Bilstein suspension set-up, with new shock absorbers and a lift kit.
Jeep Gladiator Rubicon Sideburn Concept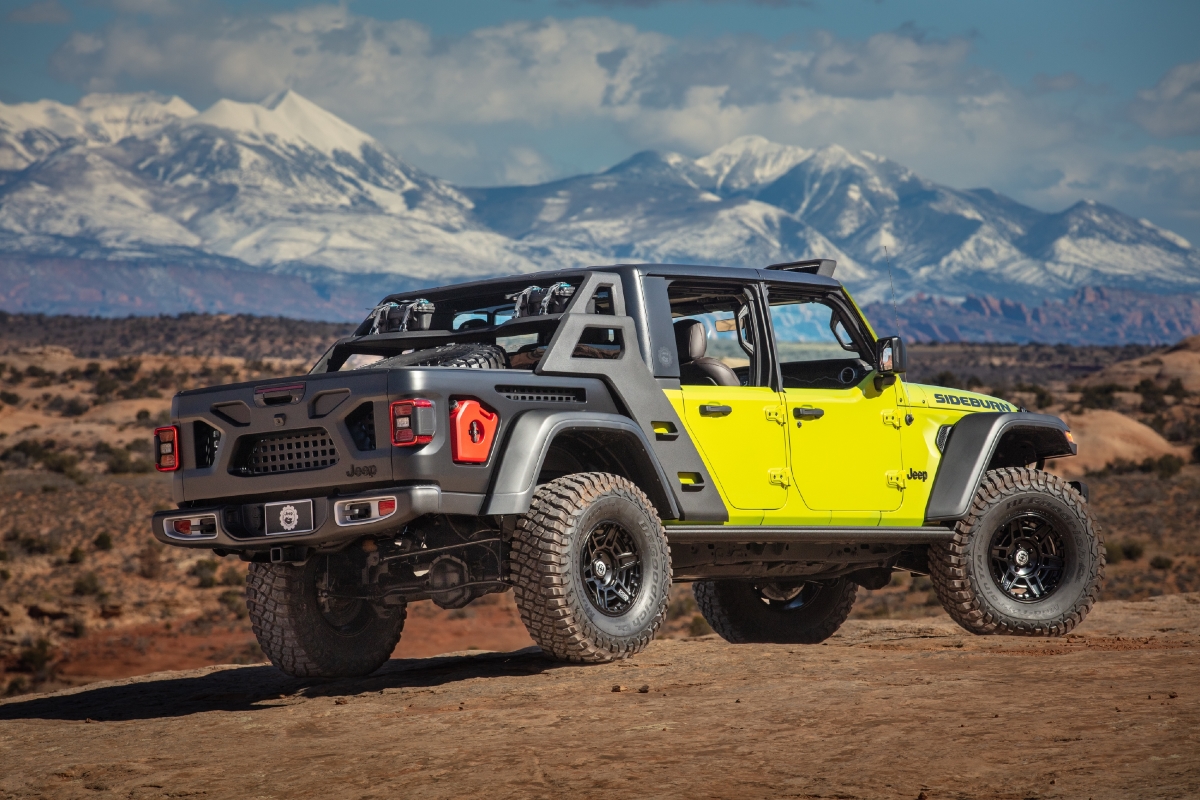 Powered by Jeep's venerable 3.6-litre V6 Pentastar engine, the Sideburn isn't about a haircut, but does promote a range of Jeep Performance Parts (JPP) – the company's in-house accessories division. Some of the JPP options include a Bilstein lift kit and shocks, LED lights for the roof, half doors and grab handles as well as a concept Sport Bar.
1978 Jeep Cherokee 4xe Concept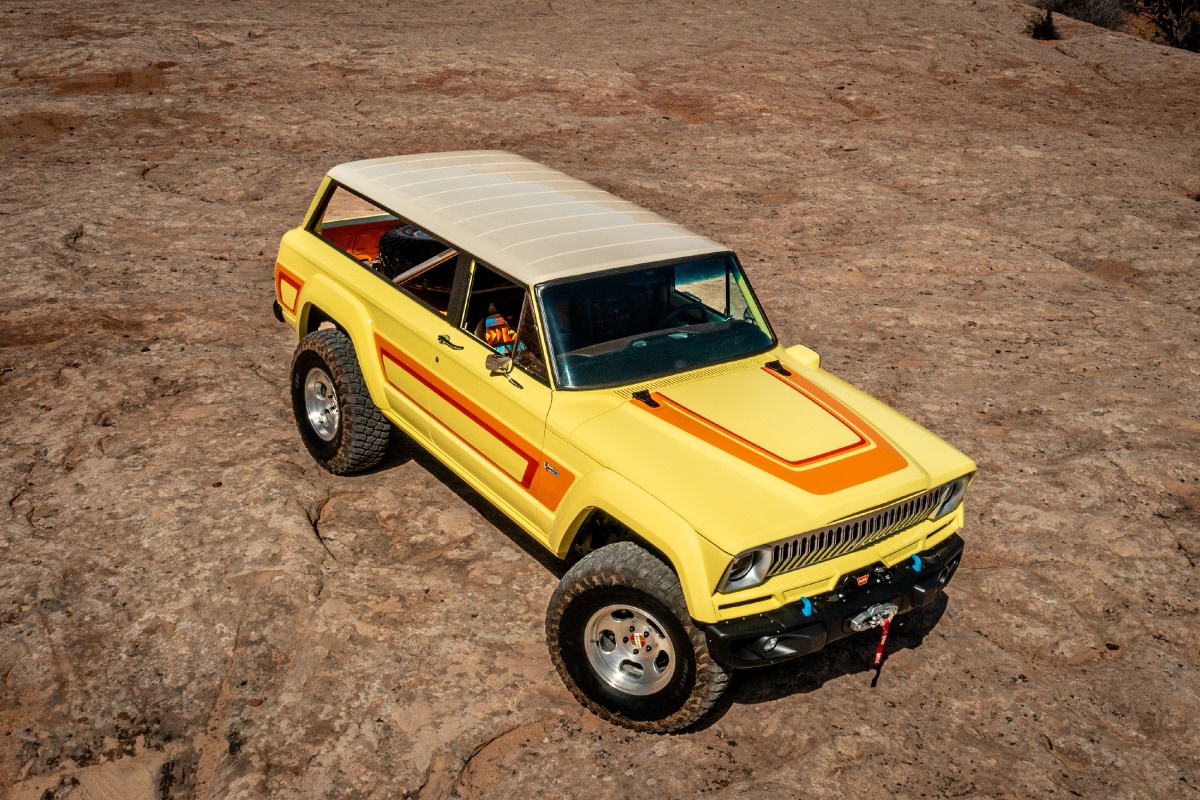 It's not all new vehicles Jeep's highlighting in 2023. This '78 Jeep Cherokee has been given a modern makeover with the original powertrain replaced by the plug-in hybrid set-up from the latest Wrangler 4xe.