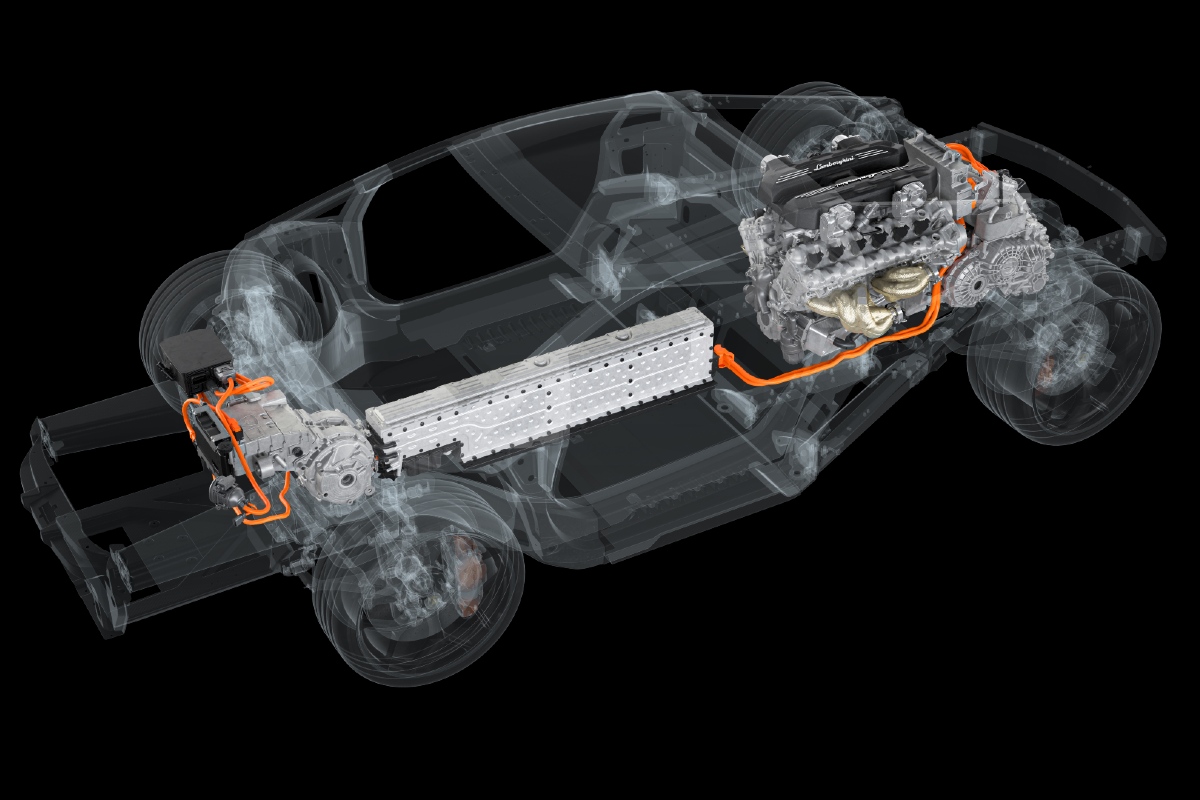 Lamborghini has released the first official details of its successor to the Aventador, and it will change the way you think about hybrids.
The Italian supercar brand's next hero model will be powered by an all-new V12 petrol engine paired with three electric motors to make a whopping 747kW of total power – or 1001hp. Lamborghini hasn't revealed the name of the new model, but is referring to it as an HPEV, a high performance electrified vehicle.
READ MORE: Lamborghini reveals its electric plans
It's a ground-breaking and complex powertrain that features the 6.5-litre V12 mounted mid-ship, with an all-new eight-speed dual-clutch transmission mounted transversely for more space. This new model retains all-wheel drive capability thanks to a pair of electric motors on the front axle, and this packaging allows for Lamborghini to install the 3.8kWh battery in what has traditionally been the tunnel that runs the length of the cabin.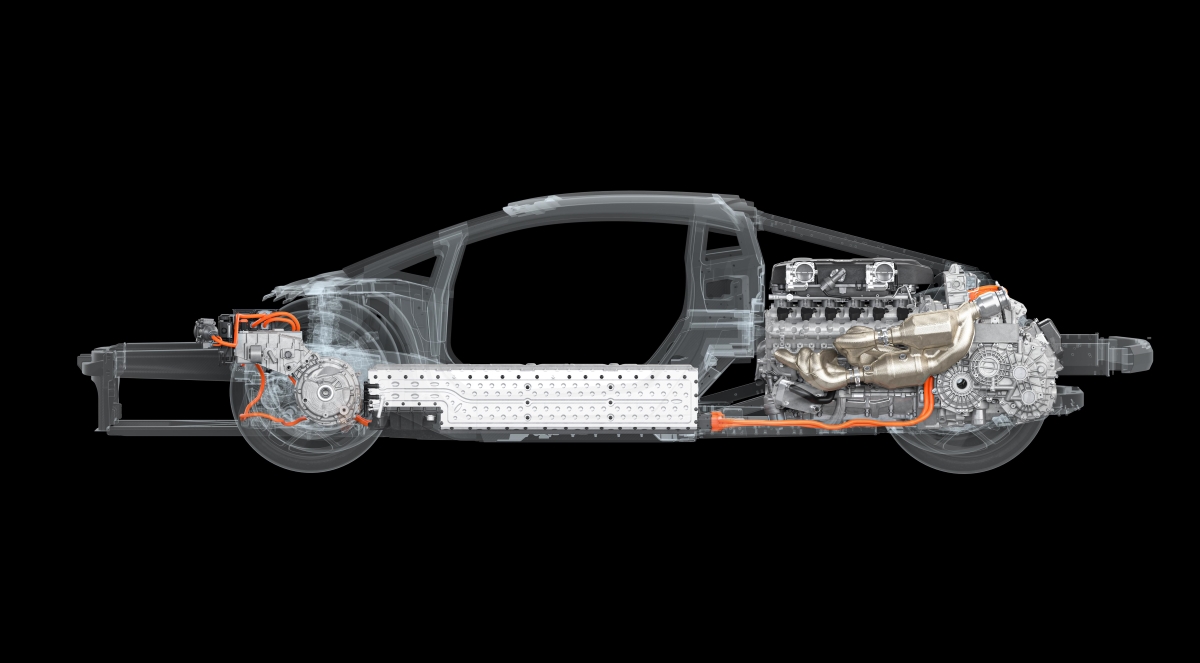 That means the petrol engine and the rear electric motor only send power to the rear axle, making the new model a hybrid all-wheel drive system.
This tri-motor set-up also means this new supercar will be able to drive on electric power alone, which helps cut emissions for this new model by 30 per cent over the final Aventador Ultimae.
READ MORE: How Lamborghini is saving the V12
As for the new V12, it alone can make 607kW and 725Nm and weighs 17kg less than the 12-cylinder engine from the Aventador. Each electric motor makes 110kW, with the front providing 350Nm of torque and the rear a further 150Nm.
The complete car is scheduled to be revealed in the near-future, but Lamborghini hasn't provided a specific date. So stay tuned for more details when they are revealed.