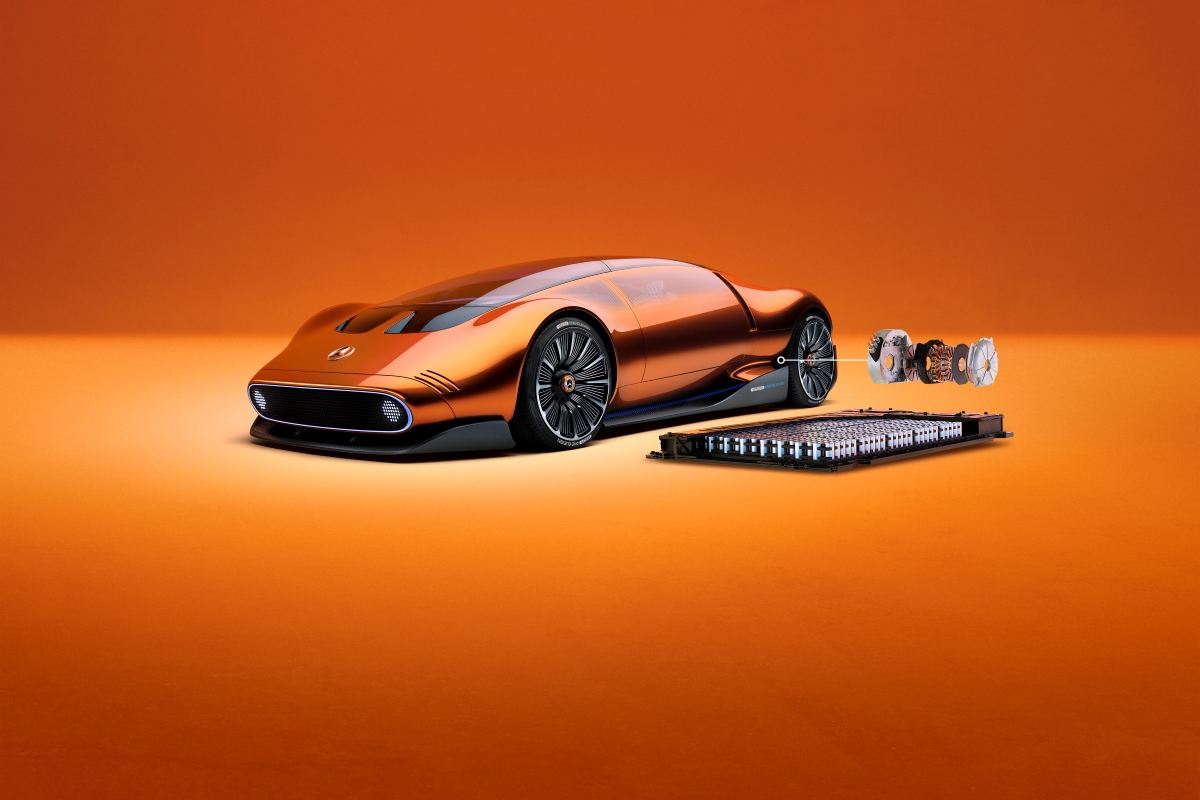 Mercedes-Benz has combined the past and the future in its latest concept car. The Vision One-Eleven is a callback to the brand's iconic C 111 concepts from the 1960s and '70s but is powered by a ground-breaking electric motor.
The Vision One-Eleven looks dramatic, with its sleek lines designed to be the ultimate iteration of the brand's current 'One-Bow' design language, but it's what's underneath that's important. The concept is powered by the YASA axial-flux motor and new high-performance, liquid-cooled cylindrical battery cells.
YASA is a British electric motor specialist that Mercedes-Benz bought in 2021 believing the motors could be the key to the German brand's future electric vehicles.
"Axial-flux motors are significantly lighter and more compact, yet more powerful than comparable radial-flux motors currently used in 99 percent of all electric cars," explained Tim Woolmer, founder and chief technology officer of YASA. "In an axial-flux motor, the electromagnetic flow runs parallel to the motor's rotational axis, which is highly efficient. In a radial-flux motor, the flow runs perpendicular to the rotational axis. Compared to radial-flux motors, they have considerably higher and more enduring power reserves, which delivers a whole new level of performance."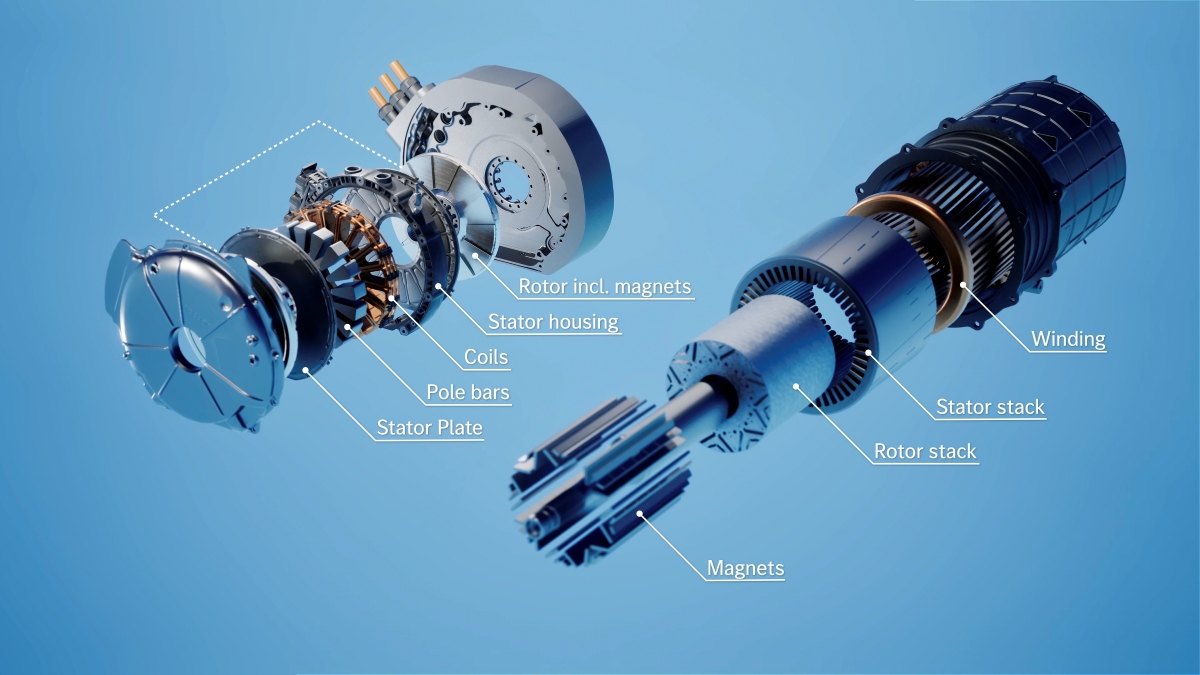 Crucially for Mercedes, these motors are smaller than conventional EV motors, which saves both space and weight and frees up the design for the vehicle. Mercedes is due to begin producing YASA axial-flux motors in German shortly and the company says they will be "at the heart of the forthcoming powertrain for the performance segment" – hinting that they will power future AMG models.
"The Mercedes-Benz Vision One-Eleven combines breathtaking design with groundbreaking powertrain technology. Like its historical namesake, it explores new paths for the future of sporting performance," said Markus Schäfer, Mercedes-Benz's chief technology officer. "At the heart of the compact and extremely efficient powertrain is the innovative YASA axial-flux high-tech electric motor. It offers a motorsport-like power output from a considerably smaller package. This makes the YASA axial-flux motor ideal for electric high-performance vehicles. Combined with the liquid-cooled cylindrical-cell battery with Formula-1 inspired cell chemistry, the Mercedes-Benz Vision One-Eleven is yet another proof point for the broad performance spectrum encompassed by our four-pronged development strategy for electric drive."