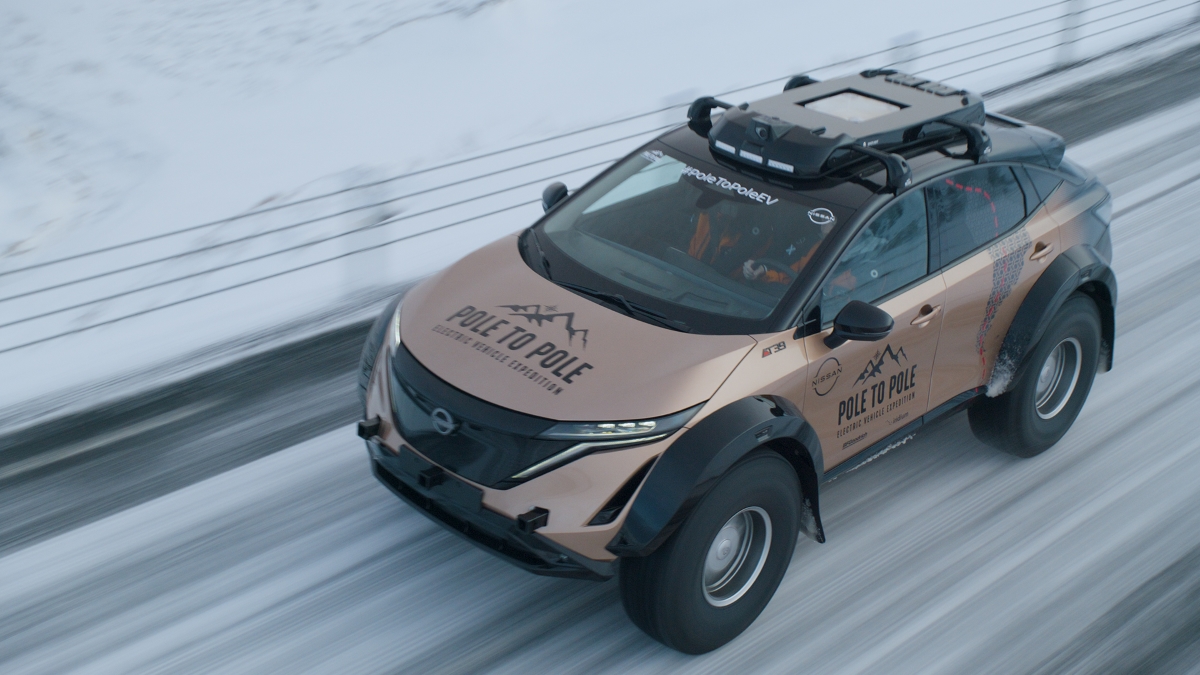 This is the Nissan Ariya electric SUV that will drive from the North Pole to the magnetic South Pole in an epic global trek.
In a plan announced in May 2022, Nissan has teamed up with adventurer Chris Ramsey and his co-driving wife, Julia, to show off just how capable an electric vehicle can be. The pair are set to begin their journey in March and revealed the modified Ariya recently.
READ MORE: Nissan is driving an EV to the North Pole
Built by off-road specialists Arctic Trucks (famous for their Toyota HiLux models that featured on Top Gear) the Aryia retains its production battery and powertrain but gets unique off-road suspension and 39-inch tyres to handle the snowy and icy conditions it will face at the beginning and end of the journey.
"One of the things that underpins all the adventures we do is that we take a standard production EV and aim to make minimal changes to clearly demonstrate its real, everyday capabilities, regardless of where you are driving it," Chris Ramsey said. "Our Nissan Ariya is no different as the vehicle's drivetrain and battery has remained factory standard, demonstrating just how capable and versatile the production Ariya is. We've modified the suspension and widened the wheel arches so we can benefit from the stable platform and support of the 39-inch BF Goodrich tyres. I'm incredibly excited to get behind the wheel of what was already a brilliant vehicle, but now feels equipped to take on the ends of the earth in style!"
To help charge the Aryia in remote regions the project has developed a prototype towable set-up that includes a wind turbine and solar panels that will be pulled behind the SUV.
One other modification to keep the driver fueled is an on-board espresso machine that will allow Chris to maintain his caffeine levels.