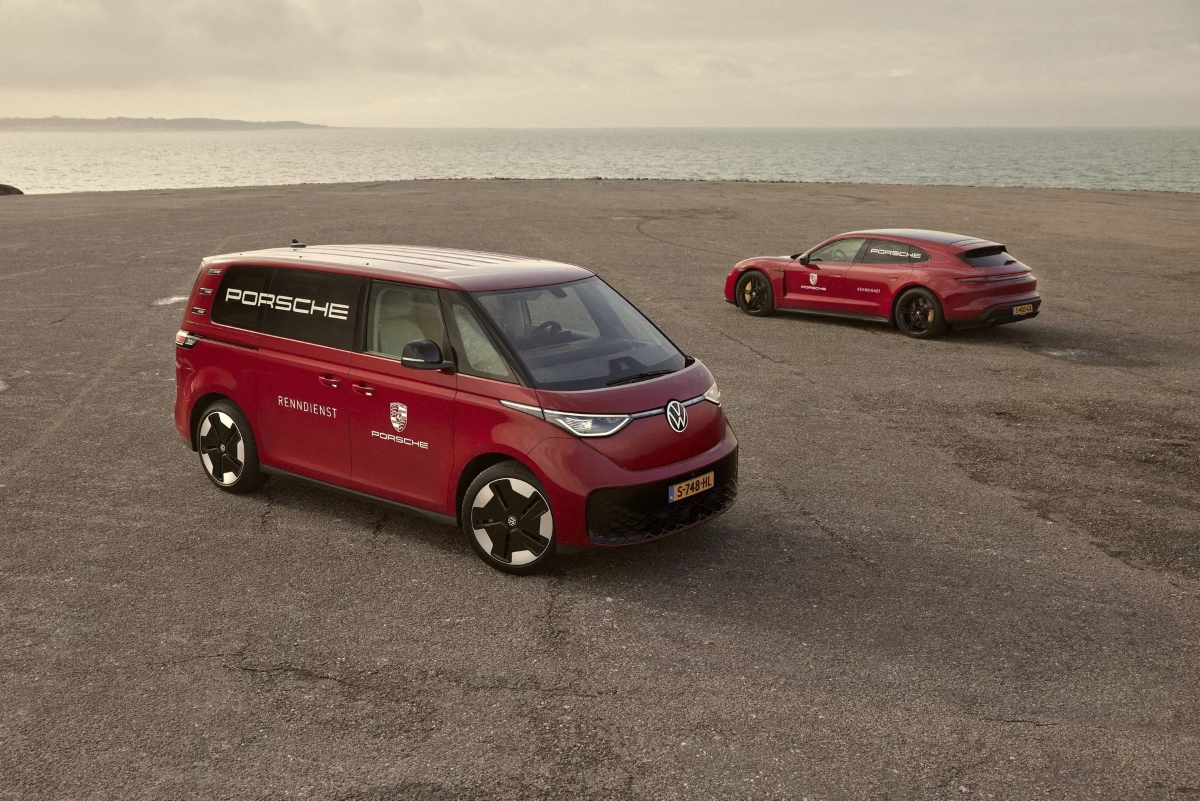 Porsche has gone back to the future.
The German brand famously used Volkswagen T1 and T2 vans (better known as Kombis) as race transporters back in the 1950s and '60s. Now Porsche Netherlands has revived those iconic 'Renndienst' vans using the latest Volkswagen ID. Buzz electric vehicle.
The new ID. Buzz Renndienst are finished in the same Burgundy Red with white lettering as the original, providing a retro-twist on the modern electric van. Porsche Netherlands has produced eight of these special machines, but unlike the originals that were used to tow Porsche racing cars or parts, these new ones will be used for promotional purposes. The Dutch operation also built a matching Porsche Taycan Cross Turismo.
It's not the first time Porsche has looked back on its Renndienst Bulli vans, back in 2020 the German brand revealed it designed and built a concept version. Unfortunately, the electric Porsche van has been ruled out for production, but thankfully the ID. Buzz has provided a suitable alternative.