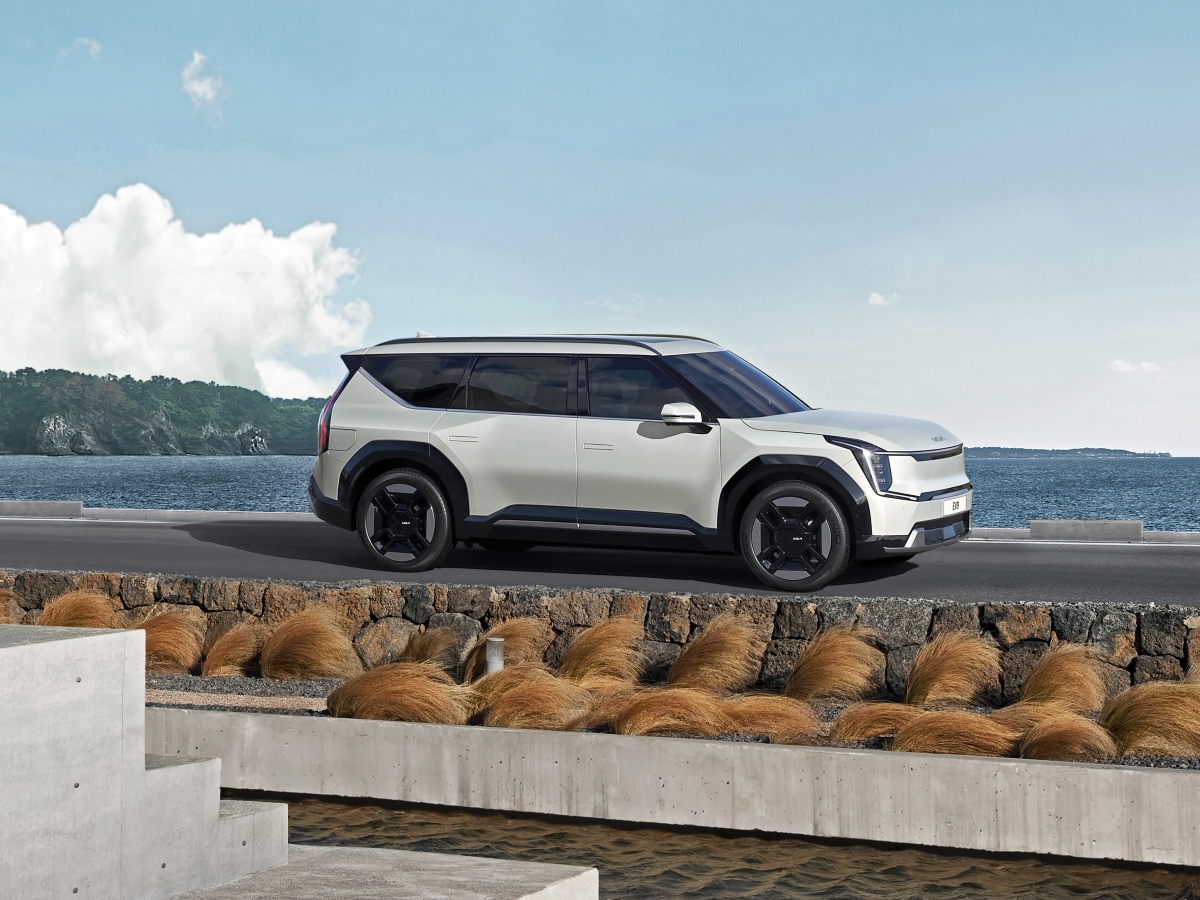 Kia has revealed its latest electric addition and it's big enough for the whole family. The highly-anticipated EV9 broke cover this week, showcasing the brand's electric alternative to the likes of the Toyota Prado, Ford Everest and Nissan Pathfinder.
Not designed to compete as an off-roader, the EV9 is instead a high-riding limousine, with a choice of either a flexible six-seat or spacious seven-seater arrangement. The cabin space is helped by the long wheelbase of the EV9 as well as the flat floor (without any transmission tunnel) provided by the bespoke electric 'e-GMP' platform used on this; as well as the EV6 and Hyundai Ioniq 5 and 6.
No technical details were announced – other than it being built on e-GMP – and instead the focus was on the design of the new model. The boxy shape and angular lines gives the EV9 an imposing presence, but there is a lot of detail around elements such as the 'Digital Tiger Face' front end design, with 'Star Map' LED daytime running lights.
But it's the inside that's just as important. According to Kia, occupants in the first two rows can recline their seats to relax (when the car's charging) and those in the second row (in six-seat configuration) can actually spin around 180-degrees to face those in the third row.
Kia is unsurprisingly proud of its newest creation which embraces its 'Opposites United' design approach, according to Karim Habib, Head of Kia Global Design Centre.
"The Kia EV9 breaks new ground, aiming to redefine standards for design, connectivity, usability and environmental responsibility," said Habib. "The Kia EV9 offers customers an exceptionally high-quality proposition and a fresh EV perspective in the family SUV sector. This new vehicle typology provides instinctive experiences and excellent comfort for not just the driver, but all occupants, through innovative use of space, technology and design."