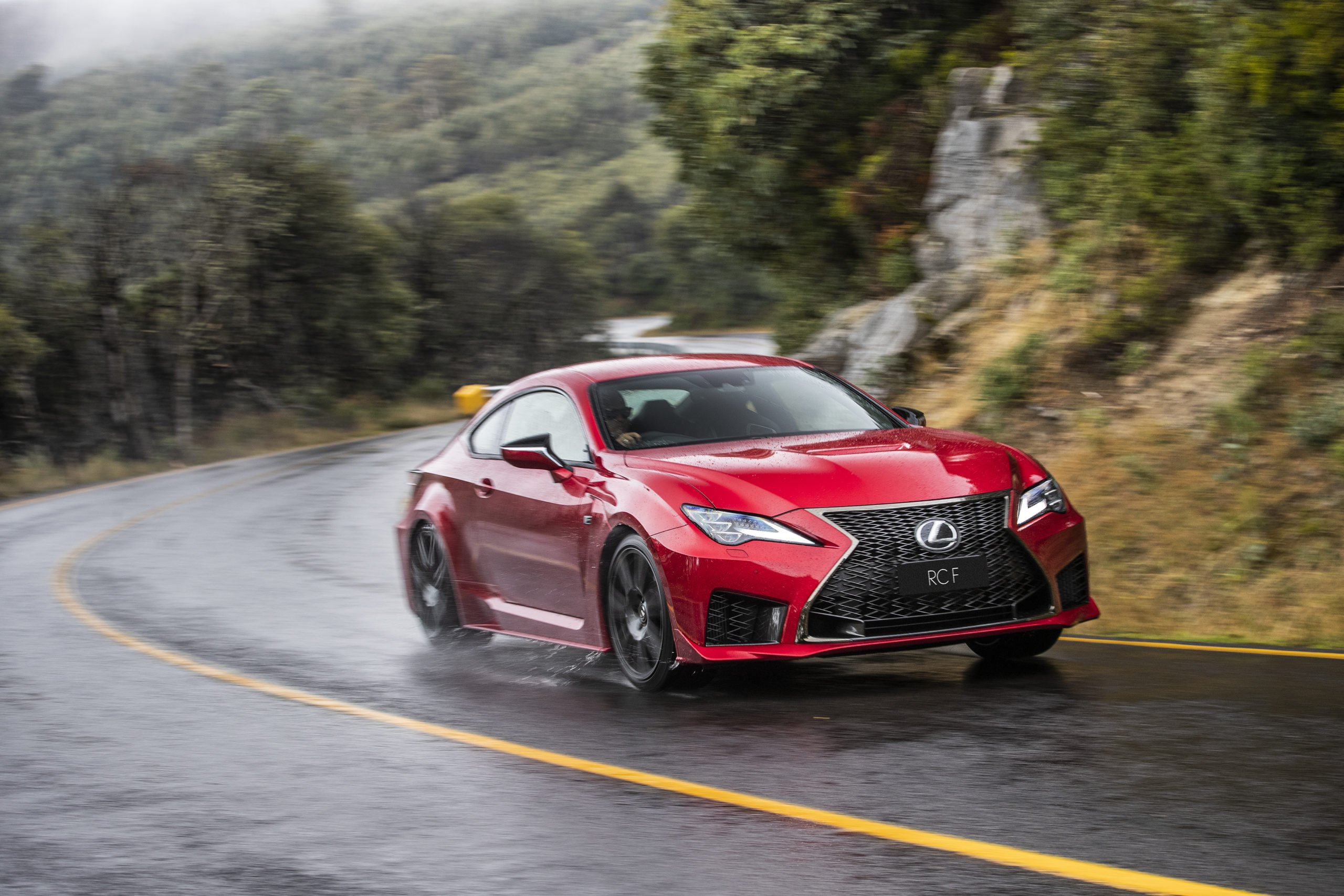 What is it?
Lexus built a reputation for sophisticated luxury vehicles that offered great value but were, perhaps, a bit dull. The RC F is not that.
This is a good old fashioned muscle car, and while it's distinctly Japanese, there is plenty of American influence that shines through it. It's unlike anything else the brand offers, and crucially it's unlike anything else its German rivals – Audi, BMW and Mercedes-Benz – currently provide.
CLICK HERE FOR AN EXTENDED GALLERY
When it arrived in 2014 it was meant to shake up the brand's dowdy image, showing that Lexus could make more than just comfortable sedans and SUVs. Now five years old it's had a major mid-life update to make it an even more compelling sports car.
Does it have any racing pedigree?
Lexus used the RC F as its platform to launch into GT3 racing. Unfortunately it hasn't been as successful as it would have liked, but it has been a regular presence on GT3 grids in America, Japan and Europe.
Lexus even used it as the basis for its flagship racing campaign – Japan's Super GT championship when it first launched. But it was replaced when it's big brother, the LC500, arrived in 2017.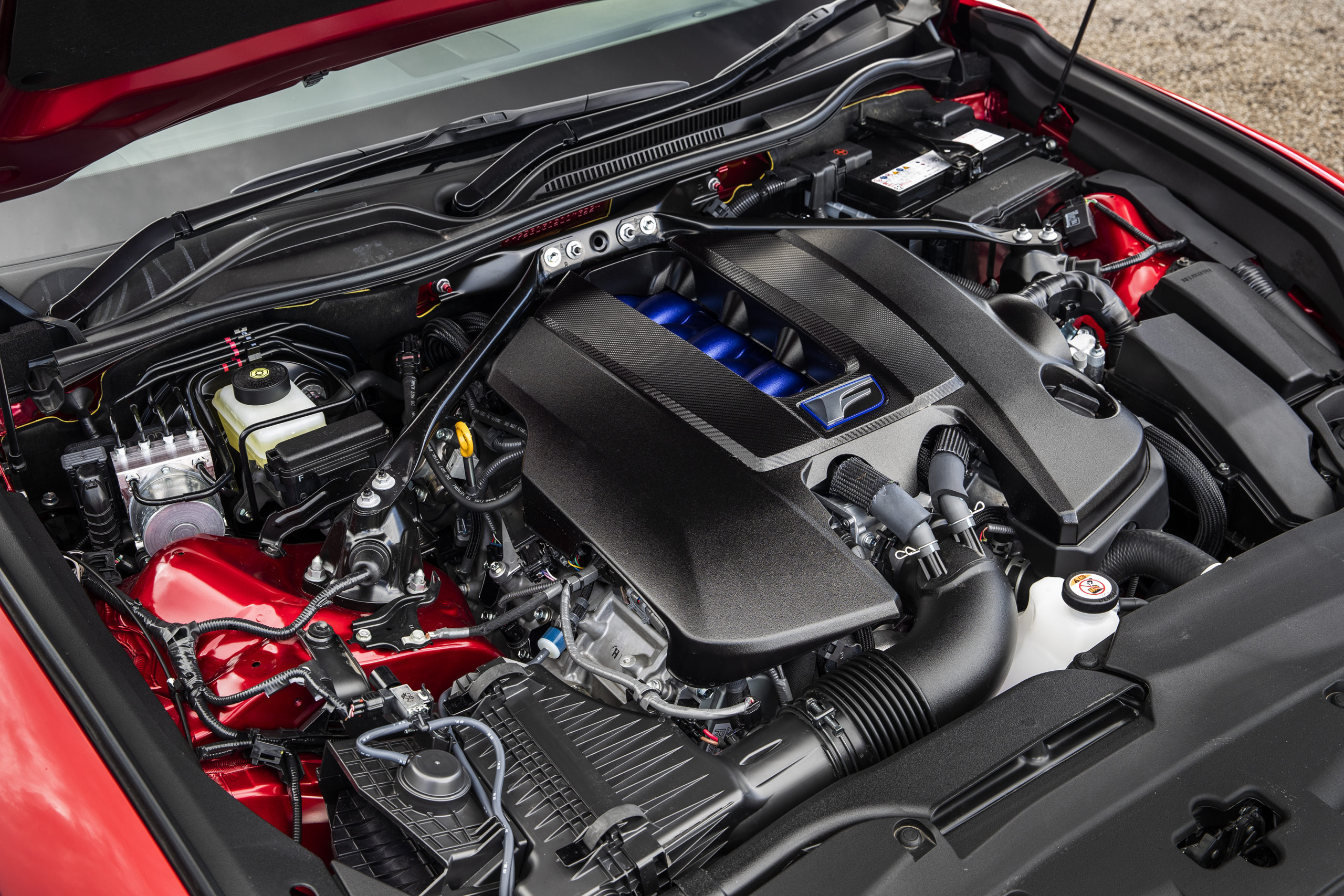 What's under the bonnet?
While its European rivals, the Audi RS5 and BMW M4, have opted for smaller, forced-induction six-cylinder engines, Lexus has persisted with a 5.0-litre V8. It may not be as fuel efficient as its turbocharged rivals (at least on paper), drinking 11.1-litres per 100km on the combined city/freeway cycle. But when you hear the noise it makes you won't care.
Boasting 351kW of power and 530Nm of torque the RC F is no slug, it can feel a little soft initially – right down low in the rev range – but once you hit peak pulling at 4800rpm the RC F it will shove you back in your seat. And the classic V8 soundtrack will have you overlooking any of its flaws.
This updated 2019 somehow manages to sound even more aggressive than before, with a deep guttural growl that seems so at odds with Lexus' focus on hybrid engines in its sensible SUVs.
It's what makes the RC F so appealing, the raw and visceral feeling that only a big capacity V8 engine can provide. A turbocharged V6 would have been far more 'on brand' for Lexus, but they built this magnificent V8 anyway – and the RC F is so much better for it.
How does it handle?
Improving the way the RC F carved corners was one of the priorities for this 2019 update. Lighter, stronger chassis components were introduced to help make the steering sharper and more responsive. There was also changes to the steering spring rate to try and provide more feedback to the driver.
Lexus also introduced Michelin Pilot Sport 4S tyres for improved grip, especially power down out of the corners – because there's no point having lots of grunt if you can't get it to the road.
The result is a more responsive and agile car that makes the RC F an enjoyable machine for the driver.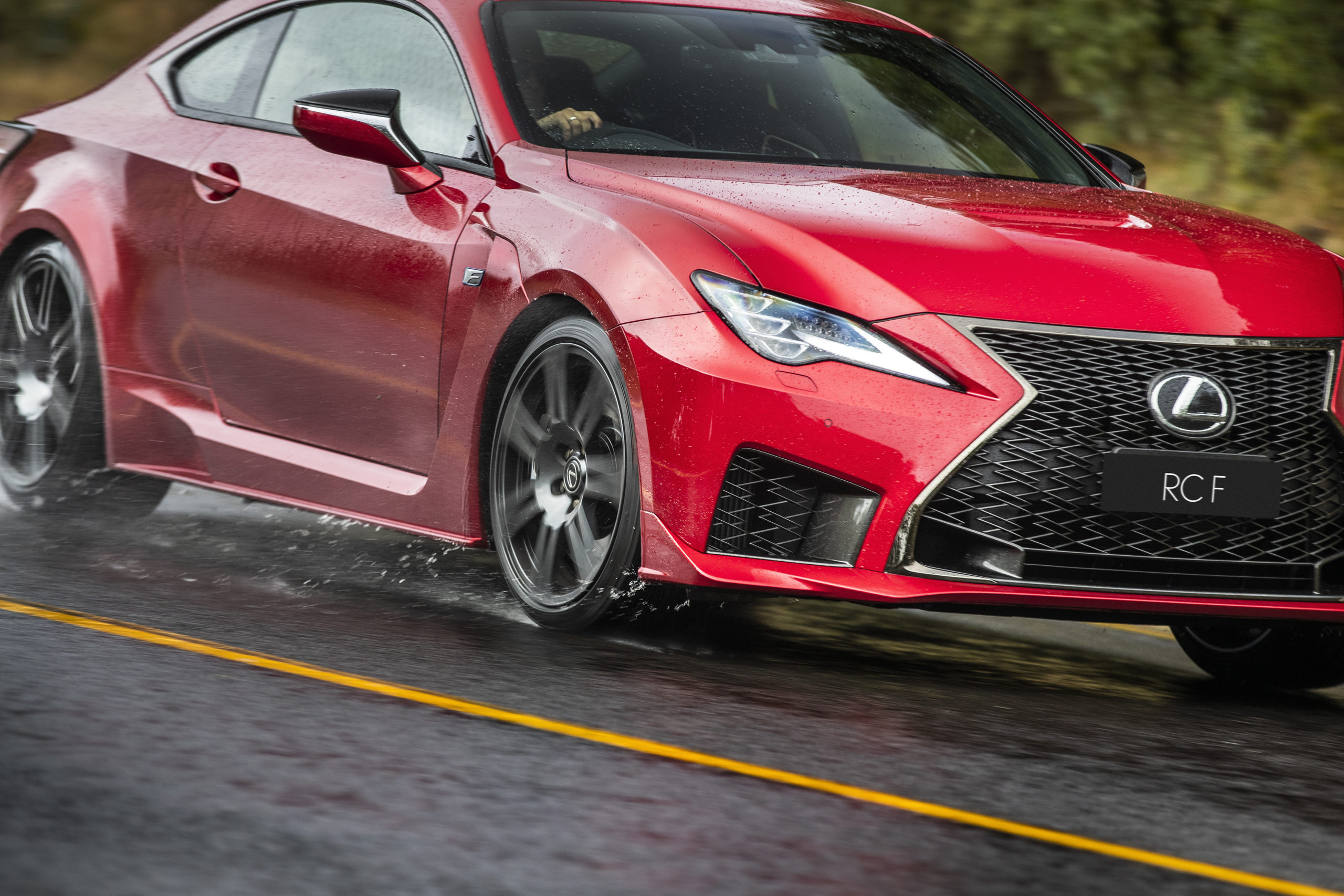 Where would you most like to drive it?
Whereas its big brother, the LC500, is a grand tourer better suited to long drives on the open road, the RC F feels more at home on a fast and flowing mountain road, such as the Hakone Skyline, Japan's answer to the Nurburgring. Its combination of high-speed bends and sharp changes of direction allow the RC F to show off its abilities – that strong engine and responsive front-end.
What's the interior like?
This is the area where the RC F really falls down, especially compared to its German rivals. It feels dated and busy, lacking the modern minimalist design favoured by Audi and BMW. The materials are nice, the leather in particular feels premium, but the way the dashboard juts out in places and the sheer volume of switches and buttons makes it look cluttered in places.
The seats are nice though, offering good comfort and support, which is one of the key features you look for in a sports coupe. The rear seats are only useful for smaller children.
Is it good value for money?
Priced from $134,129 (plus on-road costs) the RC F undercuts its German competition – the RS5 starts at $157k and the M4 Pure from $139k and the M4 Competition from $156k.
The Ford Mustang is a much cheaper option if you're looking for a V8 coupe, starting at $63,290, while the Chevrolet Camaro 2SS is priced from $85,990. But the RC F is a more polished car than those Americans, it's better presented and more well-rounded on the road, as well as carrying a premium badge.
All things considered it's well priced, but it needs to be with such strong competition on both sides.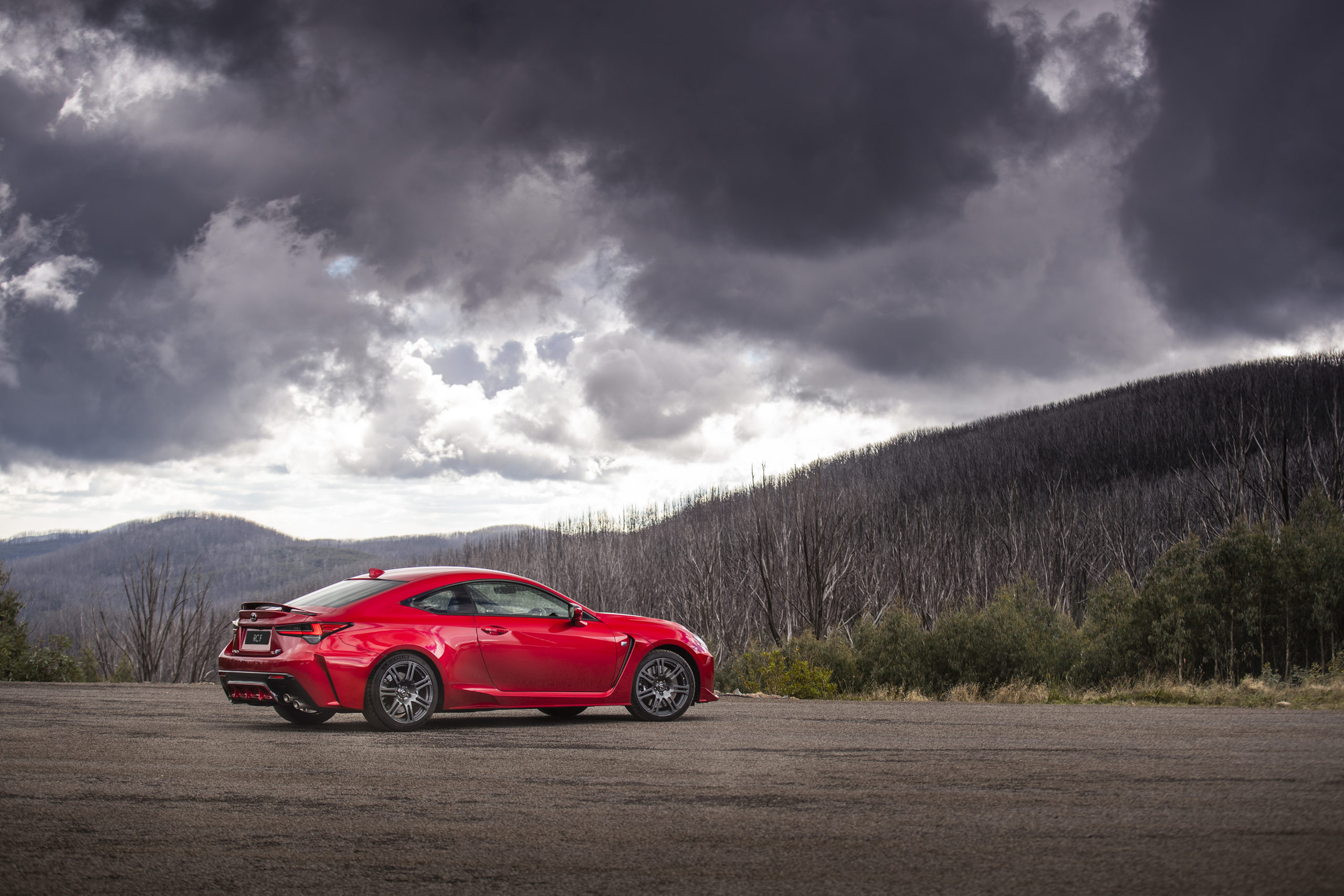 Would I buy one?
The RC F is up against some very stiff competition in the form of the Audi RS5, BMW M4 and Mercedes-AMG C63. But, honestly, I think long and hard about it. In years gone by that would have been unthinkable – the Euros had the Japanese covered when it came to sports coupes.
It's by no means a perfect car, and a strong case could be made for any of the Germans, but there's something deeply loveable about the RC F. That cracking V8 engine sounds so good and pulls so hard it's impossible for any die-hard revhead not to enjoy it.
2019 Lexus RC F price and specifications
| | |
| --- | --- |
| Price:  | From $134,129 plus on-road costs |
| Engine: | 5.0-litre V8 petrol |
| Power:  | 351kW at 7100rpm |
| Torque:  | 530Nm at 4800-5600rpm |
| Transmission: | Eight-speed automatic, rear-wheel drive |
| Fuel use:  | 11.1L/100km |
| Wheels:  | 19-inch forged alloys |
| Tyres: |  Front 255/35ZR19; rear 275/35ZR19 |
| Length:  | 4710mm |
| Width:  | 2050mm |
| Height:  | 1390mm |
| Weight:  | 1715kg |
| 0-100km/h: |  4.5sec (claimed) |