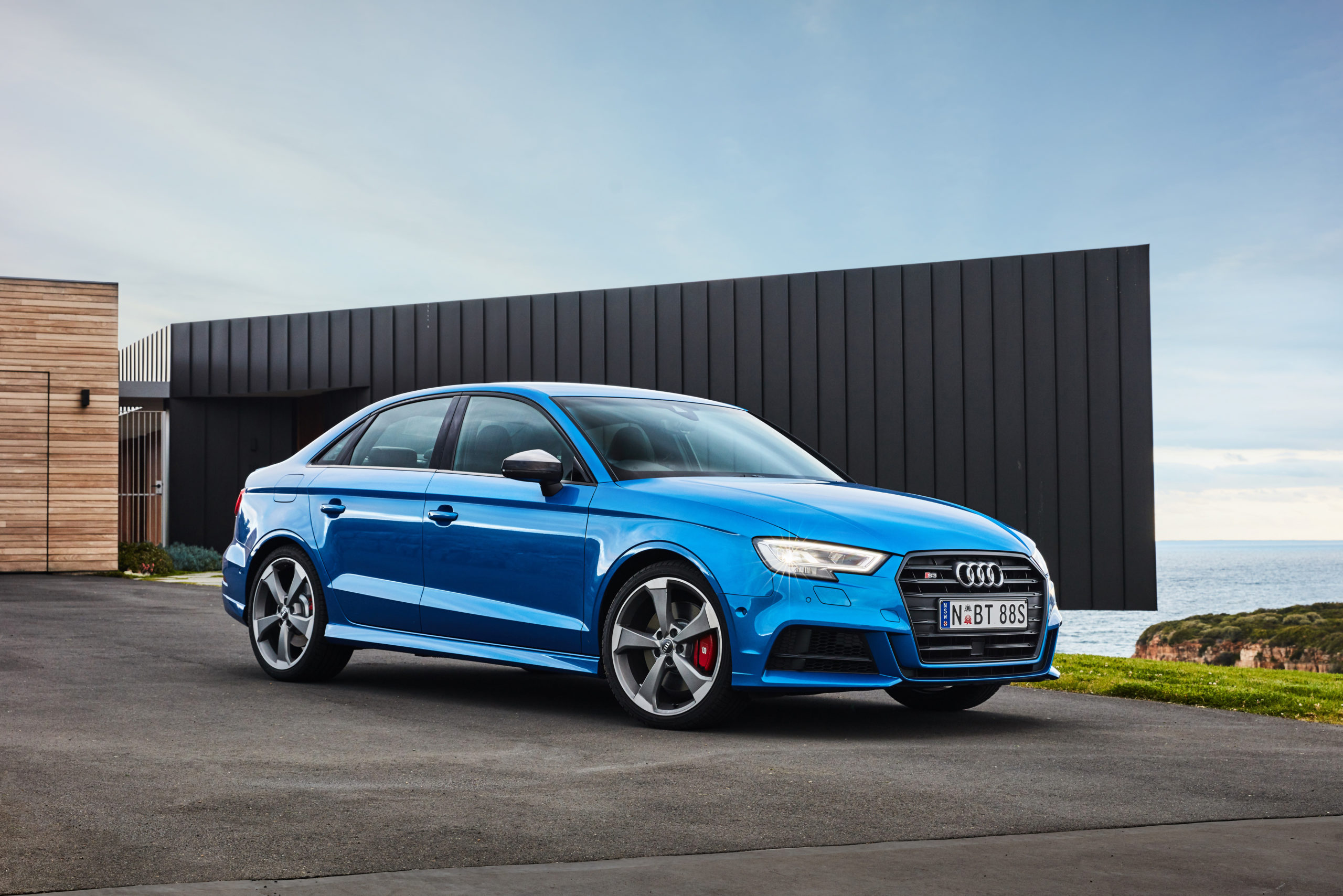 What is it?
A hot hatch for grown ups.
The S3 sedan is the ideal car for that time in your life when you enjoy a turbocharged hot hatch but need something more premium and prestigious so you don't look like a boy racer. That's because the S3 sedan takes the same ingredients of a hot hatch – turbocharged engine, all-wheel drive and a sports tuned chassis – but wraps them up in a more sophisticated package with a European badge.
Does it have any racing pedigree?
Audi, the brand, has plenty of motorsport heritage but the S3 sedan, specifically, does not. That's because of where it sits in the range – above the mainstream A3 line-up but below the red-hot, five-cylinder RS3. That car and its five-pot engine is steeped in racing pedigree that began in rally and has carried over to circuit racing. Locally the RS3 sedan can be seen on the TCR Australia grid.
What's under the bonnet?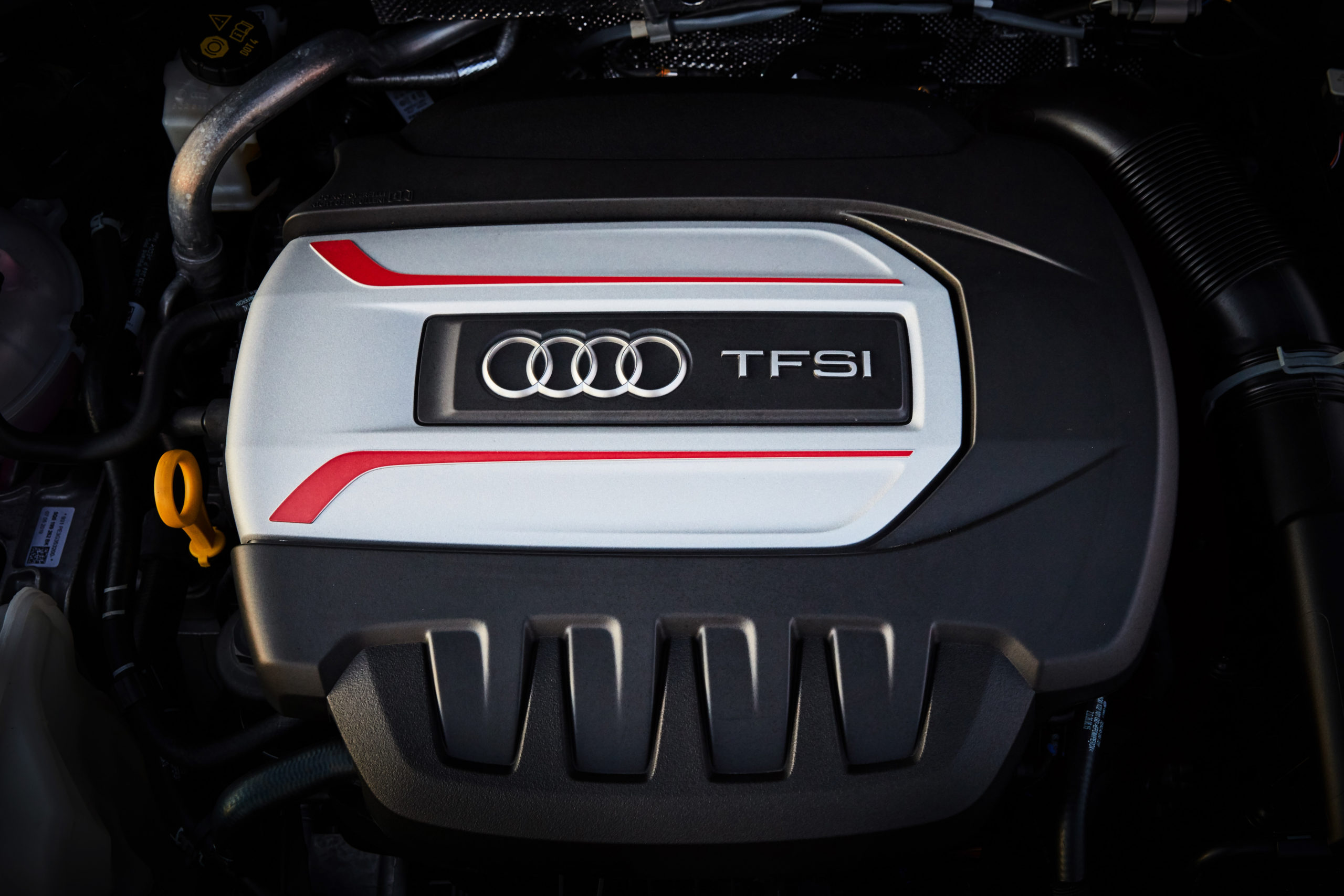 It may lack the rorty, unique tone of the five-cylinder turbo in the RS3, but the S3 sedan's 2.0-litre four-cylinder turbo is still a really likeable engine. Producing 213kW from 5400rpm and 380Nm of torque from just 1850rpm it offers plenty of punch to ensure the S3 feels genuinely sporty. Dial up the Dynamic setting in the Drive Mode Select system and the engine is responsive, the exhaust note is louder and meaner and the seven-speed dual-clutch auto rapid fires through the upshifts. It has a sense of urgency about it and a willingness to be pushed hard that makes it a thoroughly engaging and enjoyable car to drive hard and fast when the conditions suit.
But when circumstances demand a more civilised and respectful car, with a quieter exhaust and smoother behaviour from the engine and transmission, simply switching it to Comfort in the Drive Mode Select menu makes it look and drive like a polished compact luxury sedan – because that's really what it is.
How does it handle?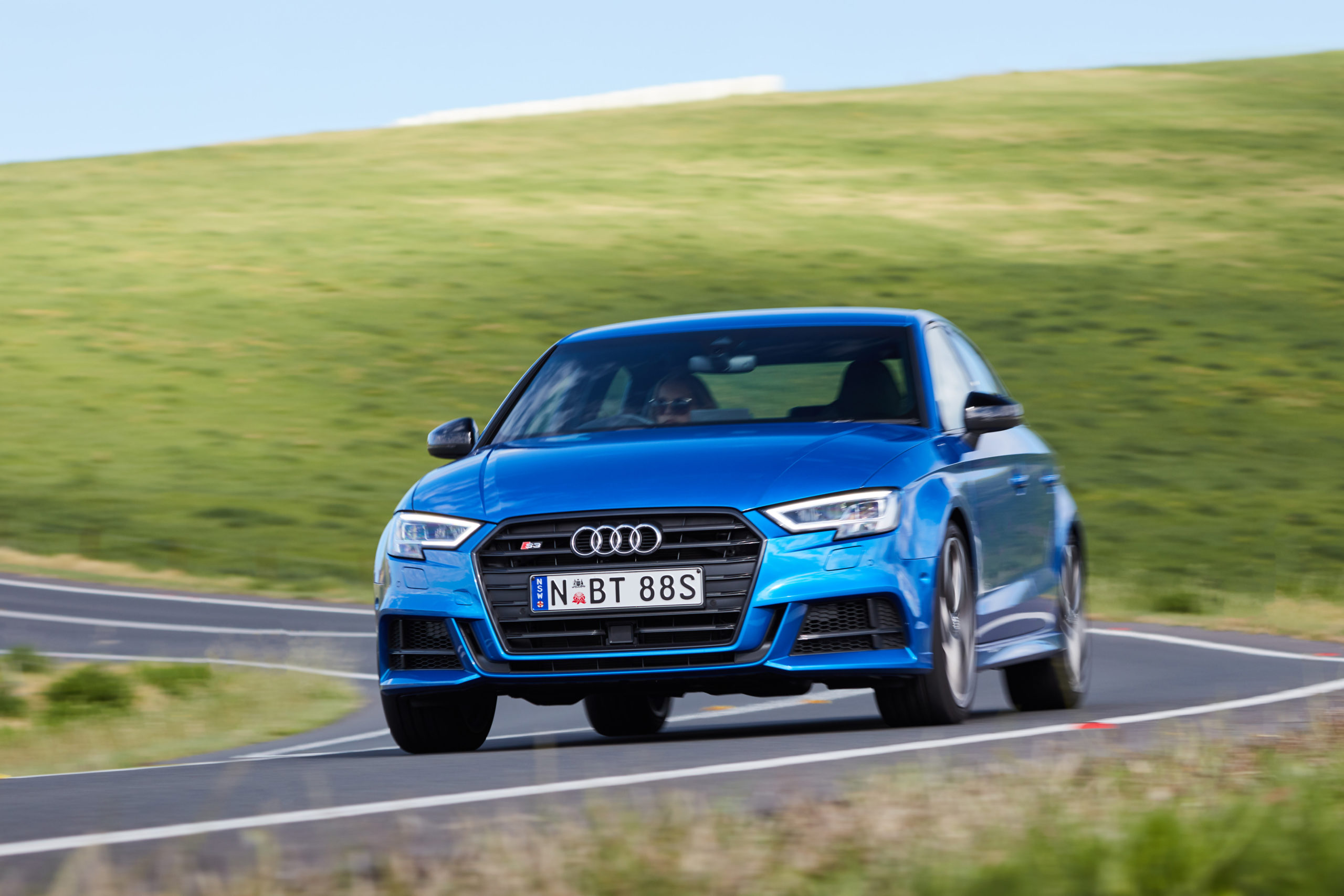 The S3 has to walk a fine line between luxury car comfort and hot hatch dynamics and for the most part it succeeds. It's certainly capable of doing both things, but doesn't excel at either end of the spectrum.
Dynamically it's sharp, focused and responsive. The all-wheel drive traction and potent engine helps launch it out of corners, but at the absolute limit it doesn't feel as involving and engaging as an RS3 or even its closely-related cousin, the Volkswagen Golf R. The steering needs to offer more feel and feedback for the driver and the chassis is all business, without the playful character of a Hyundai i30 N or the precision of a Honda Civic Type R. In other words, it's a very good hot hatch but not a great one.
The same is true when you drive it in Comfort mode. It's quiet and relaxed for day-to-day use but because of its 19-inch alloys and sports-tuned suspension it never feels as comfortable as an A3 sedan, so you have to live with the trade-off.
Where would you most like to drive it?
Our test drive included a run across New South Wales' Bells Line of Road, a 59km stretch of tarmac that snakes its way across the Blue Mountains from Richmond to Bell. It's an ideal environment for the S3 sedan, with sections of fast, flowing road interspersed with picturesque small towns you have to cruise through. It allows you to experience both sides of the S3's personality.
What's the interior like?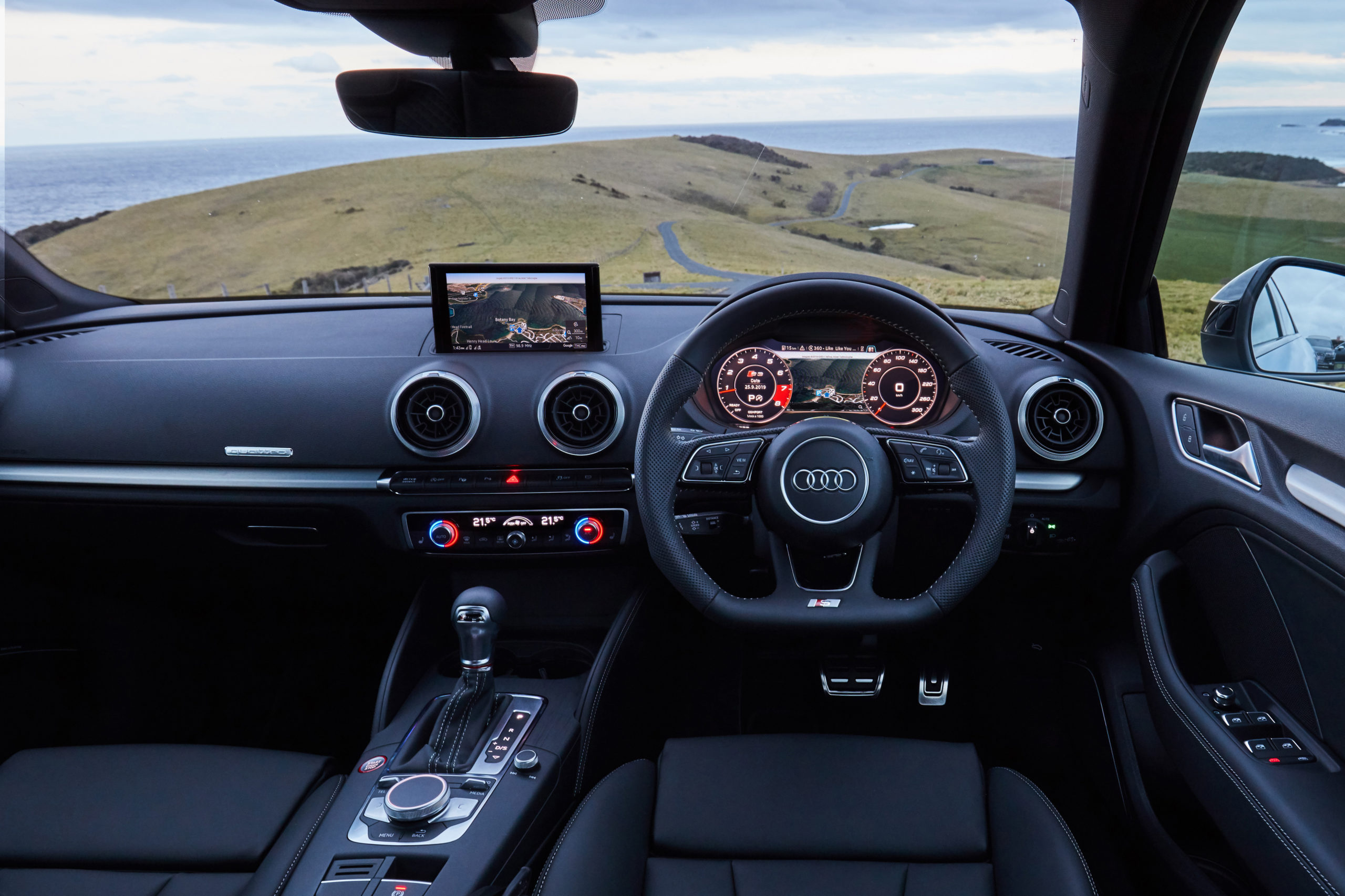 Typically Audi does high-quality interiors, and the S3 sedan is no different. However, this current model first launched in 2013 and the cabin hasn't received any major overhauls since then, so it's starting to date in places. For example, the infotainment screen is small and runs the brand's previous interface. Compared to any newer model it feels a bit old tech.
However, the overall level of presentation and finish is excellent, with good quality materials and some sporty touches (like the thick-rimmed, flat-bottom steering wheel) make for a pleasant and suitably premium environment.
Is it good value for money?
The S3 sedan is actually approaching the end of its life, but Audi Australia has tried to keep it appealing by giving it a value boost. Late in 2019 it introduced a raft of extras that the company claims adds almost $900 worth of value, to its $65,800 (plus on-road costs) asking price.
These new additions include 19-inch alloys, metallic paint and red brake calipers as standard. Plus S sports seats in fine Nappa leather, a Bang & Olufsen surround sound system, wireless smartphone charging pad and Audi magnetic ride control system are also added. There's more safety gear too, not available when it launched back in 2013 including Audi active lane assist, high-beam assist and adaptive cruise control with stop & go function.
Would I buy one?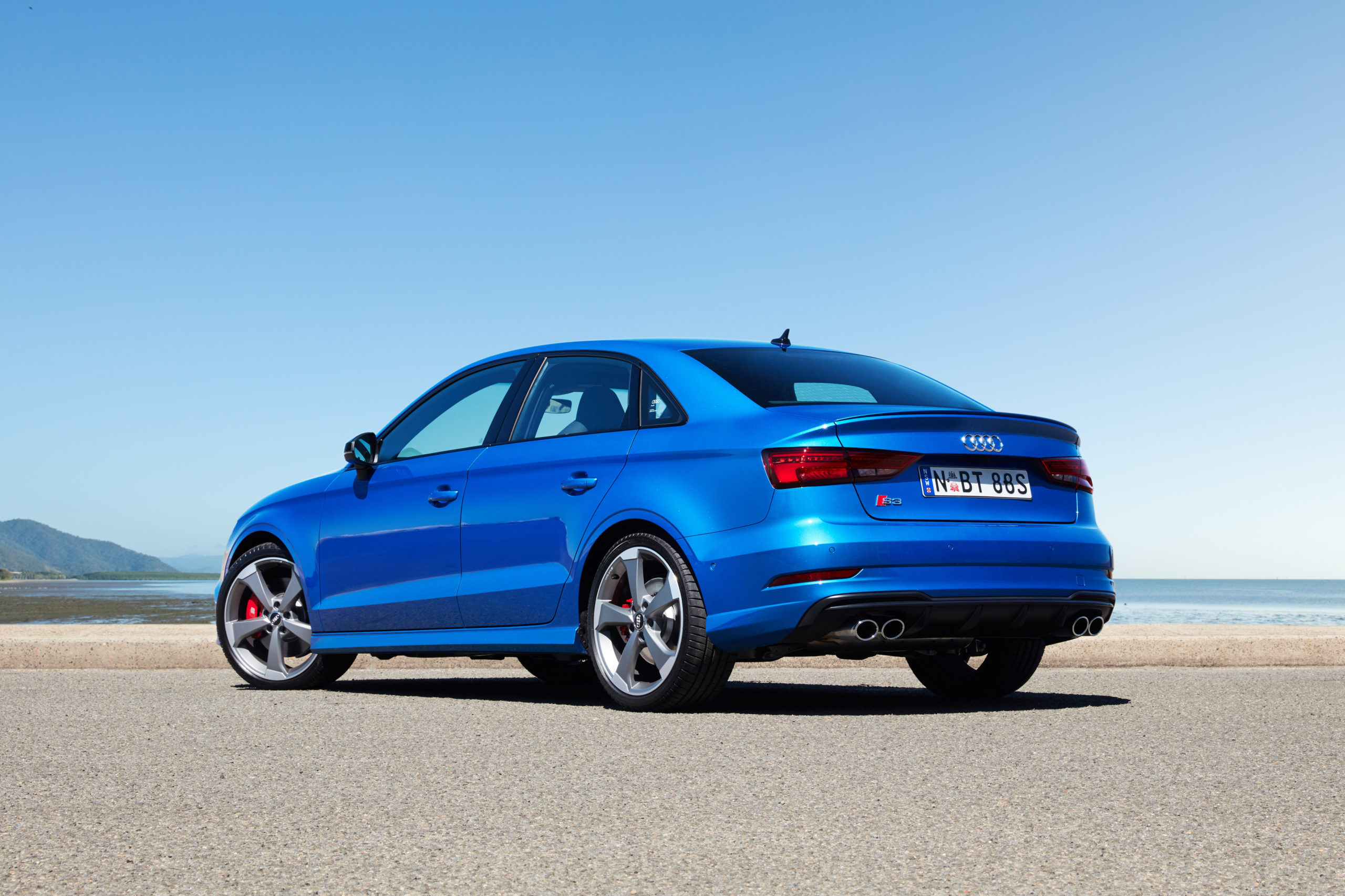 There's a lot to like about the S3 sedan from its punchy engine to its comfortable seats and its premium appearance. However, a new A3 Sportback is due to arrive in Australian showrooms by the end of the year, so it's highly likely that a new A3 sedan and then the S3 will follow in 2021. So if you can afford to be patient then the next-generation model will likely bring upgrades both to its performance and presentation, particularly the cabin.
2020 Audi S3 sedan specifications
| | |
| --- | --- |
| Price: | From $65,800 plus on-road costs |
| Engine: | 2.0-litre four-cylinder turbo petrol |
| Power: | 213kW at 5400-6500rpm |
| Torque: | 380Nm at 1850-5300rpm |
| Transmission: | Seven-speed dual-clutch automatic, all-wheel drive |
| Fuel use: | 7.1L/100km |
| Wheels: | 19-inch alloys |
| Tyres: | 235/35 front & rear |
| Length: | 4466mm |
| Width: | 1796mm |
| Height: | 1391mm |
| Weight: | 1545kg |
| 0-100km/h: | 4.8 sec (claimed) |