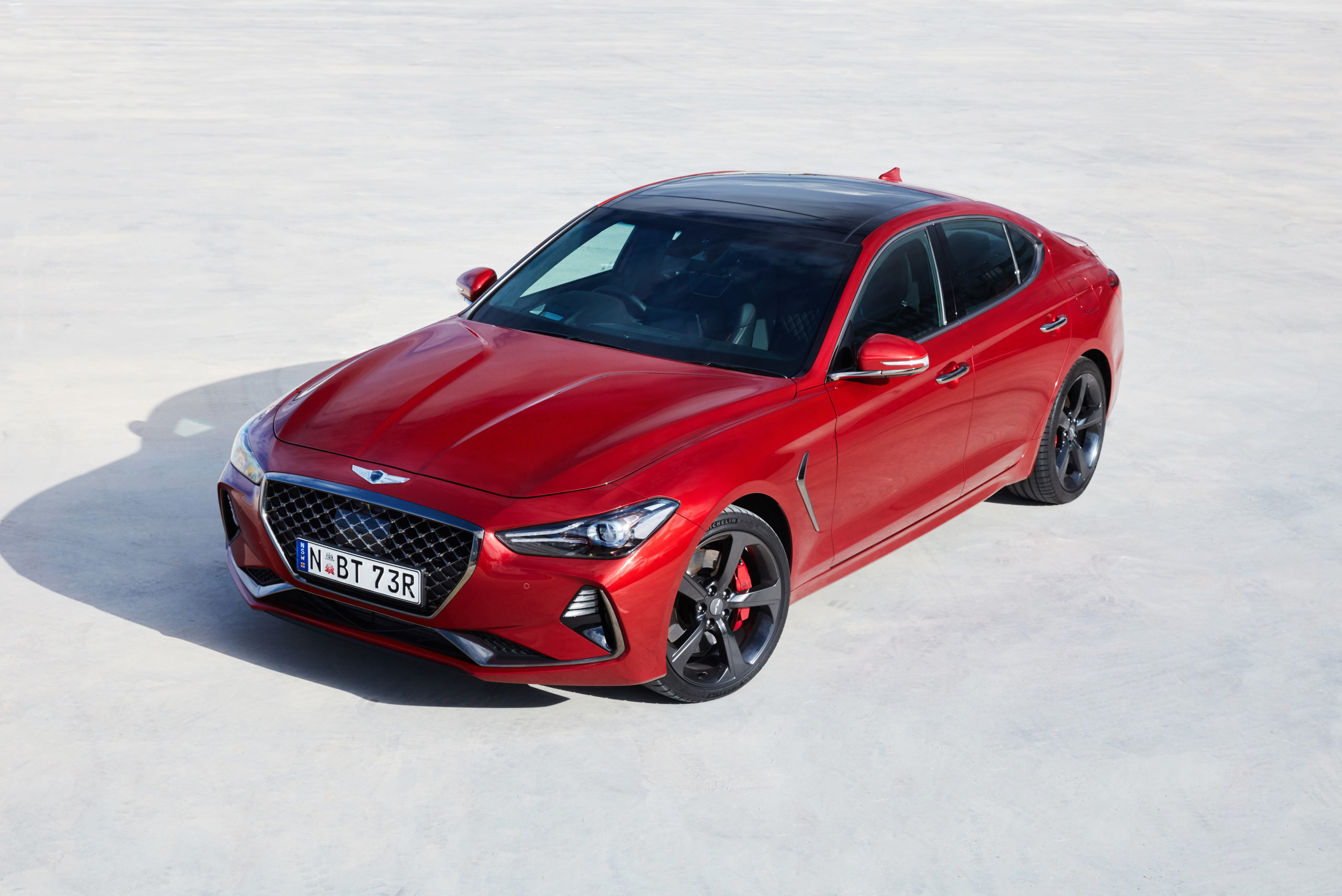 What is it?
Hyundai's answer to the BMW 3-Series and Mercedes-Benz C-Class. Yes, seriously, Hyundai is taking on the biggest names in luxury cars with its own premium brand – Genesis.
Just like Toyota has done with Lexus, and Nissan tried with Infiniti, the South Korean giant is serious about building its own upmarket brand to expand its automotive reach. In reality, taking on the Germans is still some time away, first Genesis has to avoid floundering like Infiniti did locally and then work to become a genuine alternative as Lexus has done; but it took the Japanese brand the better part of three decades to achieve that.
Genesis is (pardon the pun) starting at the beginning, with the G70 and G80 the brand's first offerings in the traditional luxury sedan space. While SUVs might be the more popular choice, any luxury brand must prove itself in the most intense competition there is, and that's the compact executive sedan market. Which is why the G70 is up against the 3-Series, C-Class, Audi A4, Lexus IS, Jaguar XE and Volvo S60.
Does it have any racing pedigree?
Having only been officially founded in 2015 and arriving in Australia in 2019, Genesis hasn't entered motorsport yet. But the brand does have serious performance and luxury car credentials amongst its development.
Hyundai lured Albert Biermann from his post heading BMW's M Division to lead all of its high-performance car development across Hyundai, Genesis and Kia; which includes the N Performance brand.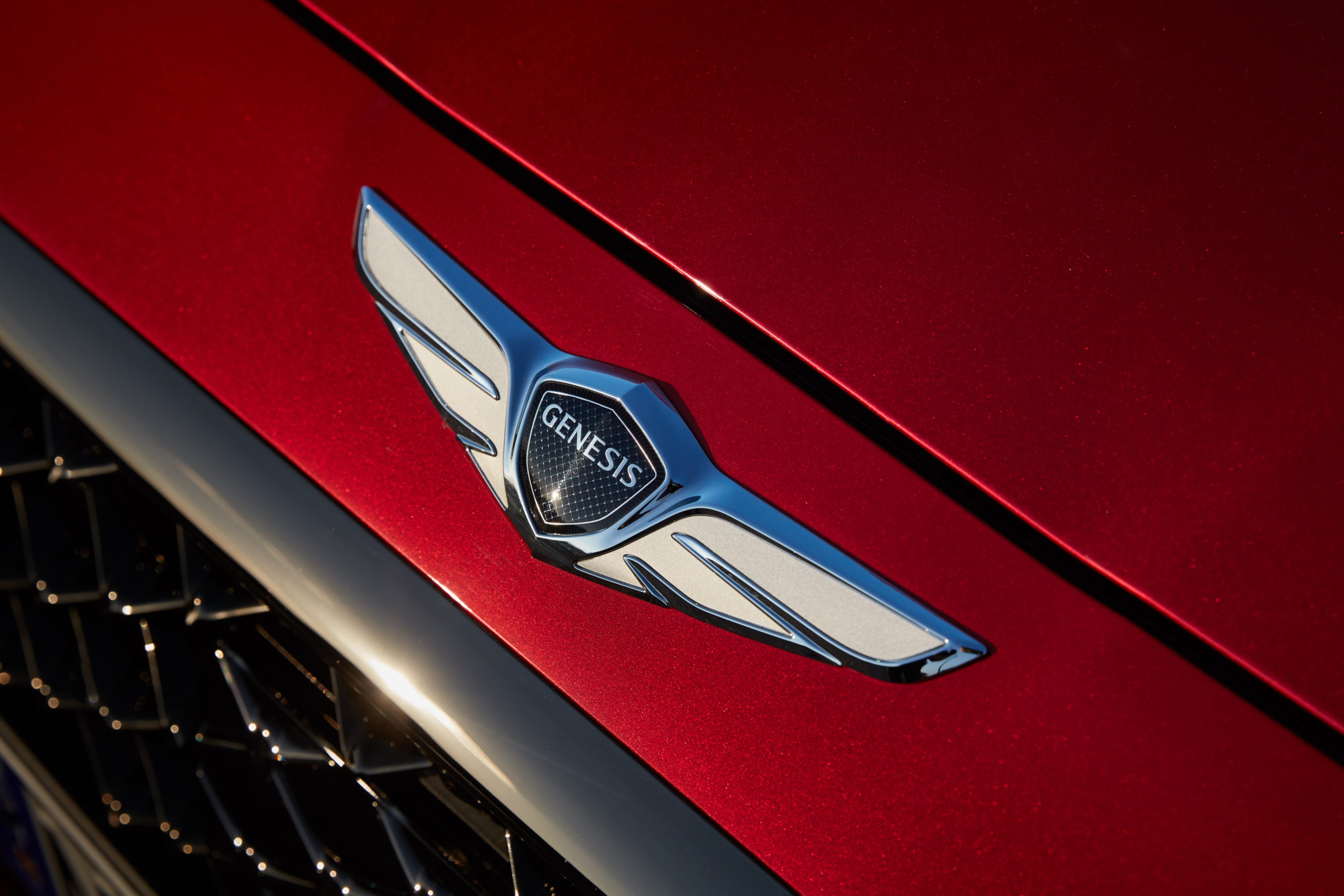 Beirmann is the man widely credited with leading the development of the iconic BMW M3 E30 so he knows how to build engaging cars to drive. He led the creation of the G70 (as well as the Kia Stinger which shares the same underpinnings) so he knows what needs to be done to match the German competition.
The shape of the G70 was overseen by two legendary designers, former Lamborghini man Luc Donkerwolke, and the name responsible for the original Audi TT, Peter Schreyer.
So while Genesis may be new as a brand, there's plenty of experience behind it.
What's under the bonnet?
That would be the 3.3-litre twin-turbo V6 developed for both the G70 and Stinger. As we've previously experienced in the Kia, this boosted bent-six is a cracking engine, offering up plenty of punch whenever you put your foot down.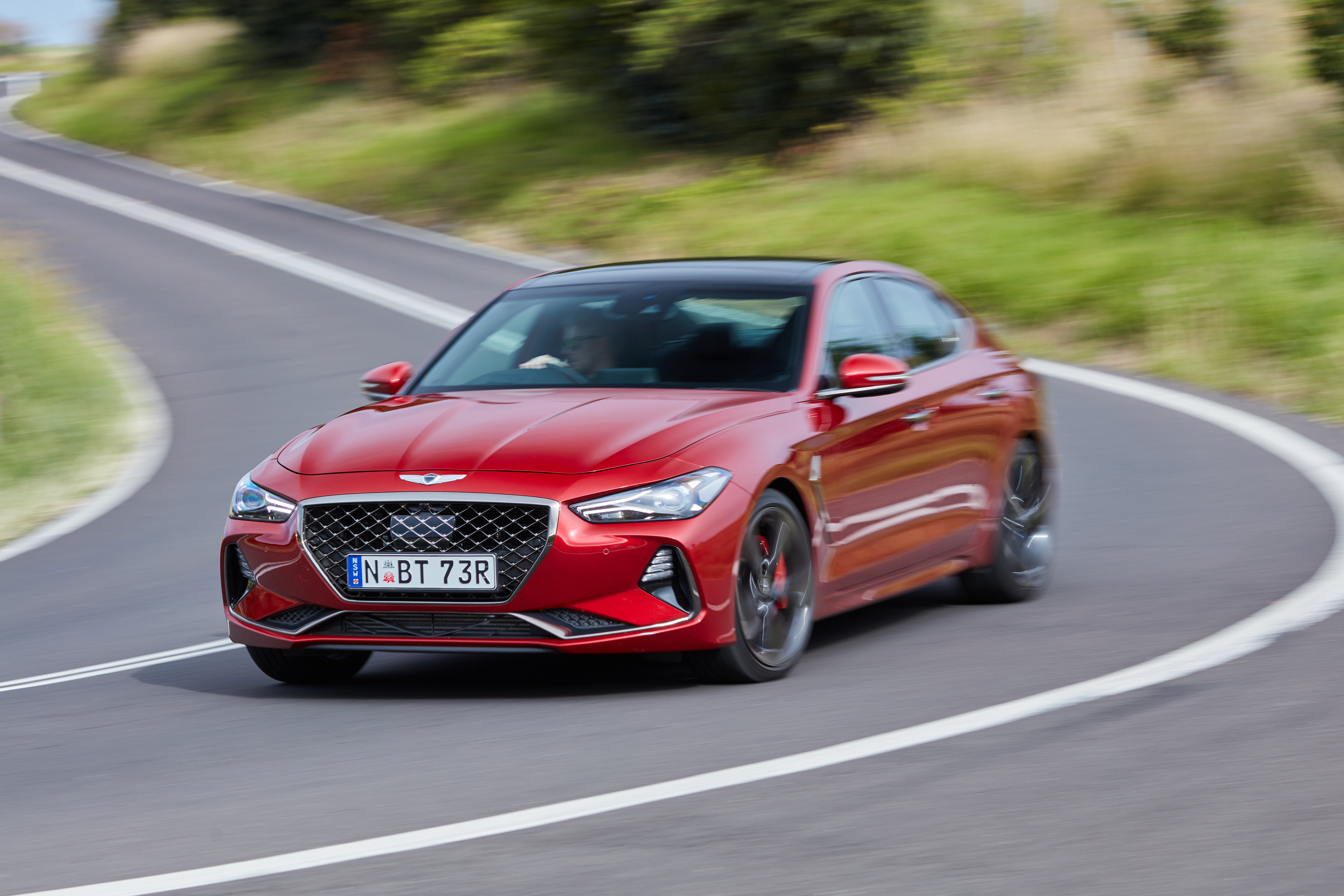 It makes 272kW of power and 510Nm of torque, which is on par with the BMW M340i with its turbocharged six that makes 285kW and 500Nm. The V6 feels strong across the rev range, as soon as it comes on boost there's a steady flow of power that gives the G70 the kind of easy performance you expect in a luxury car.
It sounds nicely refined too, with a purposeful growl under hard acceleration but is otherwise quiet and unobtrusive when driven sedately.
The engine is paired to an eight-speed automatic transmission that sends power to the rear-wheels; in classic luxury car style. The auto is a nice unit, shifting smoothly and keeping the engine in its sweet spot when needed or just cruising when called for.
How does it handle?
While there are plenty of similarities in terms of componentry between the G70 and the Stinger, there are some major differences between how they are tuned that make them very different beasts to drive.
Whereas the Stinger feels sportier and more agile like an affordable sports sedan should, the G70 is a more mature take on the concept.
That's not to say it doesn't feel as good to drive as the Stinger either, on the contrary I actually prefer the Genesis. It feels comfortable and relaxed around town, but dial up the Drive Mode settings from Comfort to Sport and it becomes more alert and responsive.
It's equipped with adaptive suspension as well as Dynamic Stability Damping Control and continuous variable dampers. That means when you find some corners to push the G70 through it feels solid and stable, backed up by accurate steering.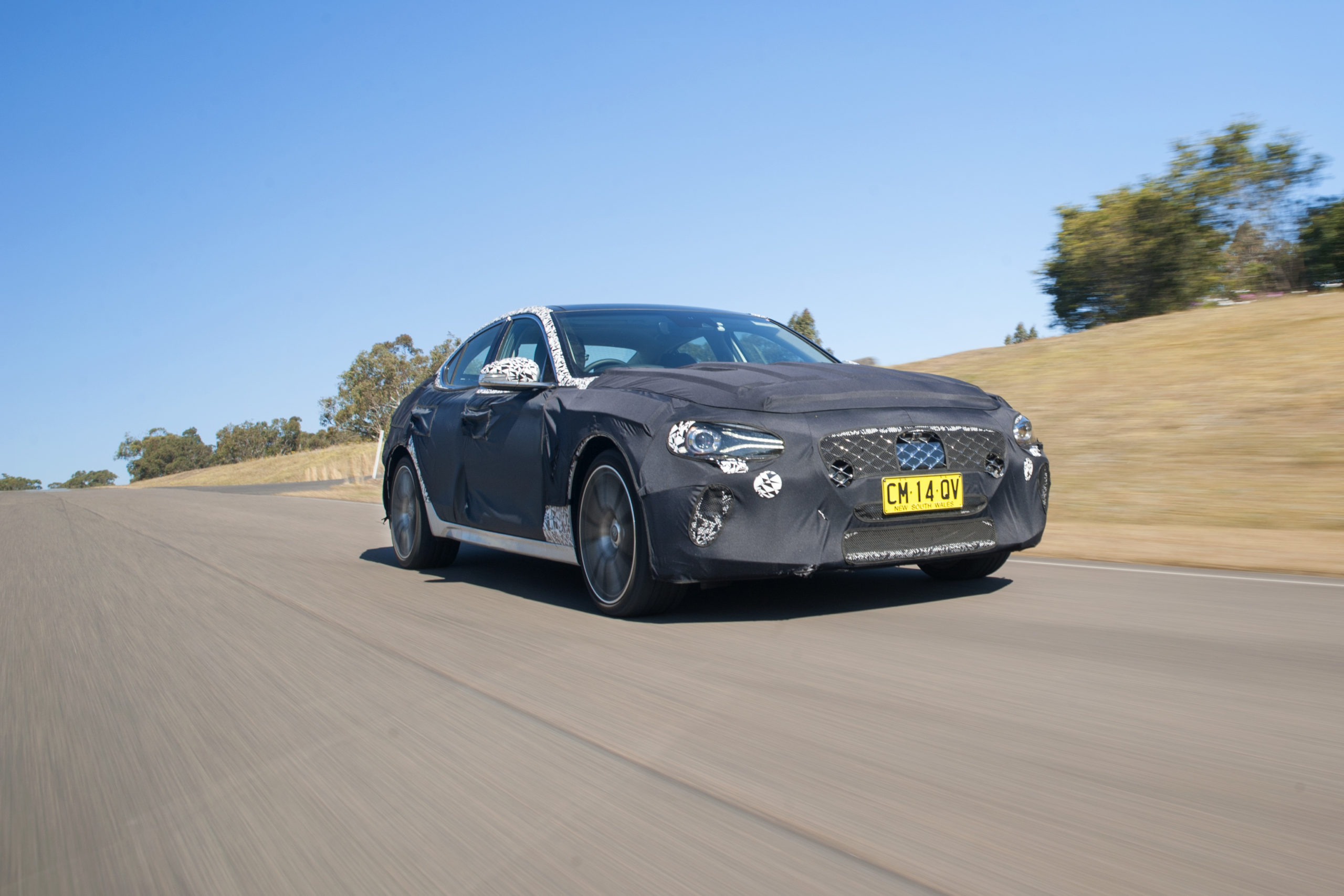 It works so well because the chassis was tuned to local conditions, in the same way Hyundai has tuned the steering and suspension for all of its models for years. It's a big investment for the company but it pays off with a car that feels well suited to Australia's unique road conditions; it's a lesson some of Genesis' more established rivals could learn from.
It also helps that it's rolling on Michelin Pilot Sport 4 tyres, which provide excellent grip even when pushed.
Stopping power is handled by Brembo brakes so it pulls up strongly too.
Where would you most like to drive it?
This is the ideal car for a long weekend drive in the country. It can comfortably soak up kays but when the road demands dynamics – or you just want to have some fun – it can do that too.
What's the interior like?
To be honest, it's a little old-fashioned. It feels very safe and traditional with a conventional layout, including analogue dials and an infotainment touchscreen sitting proudly atop the dashboard. It could be any luxury mid-size sedan launched in the last decade, nothing about it (aside from the logo on the steering wheel) screams 'Genesis' – which is a shame.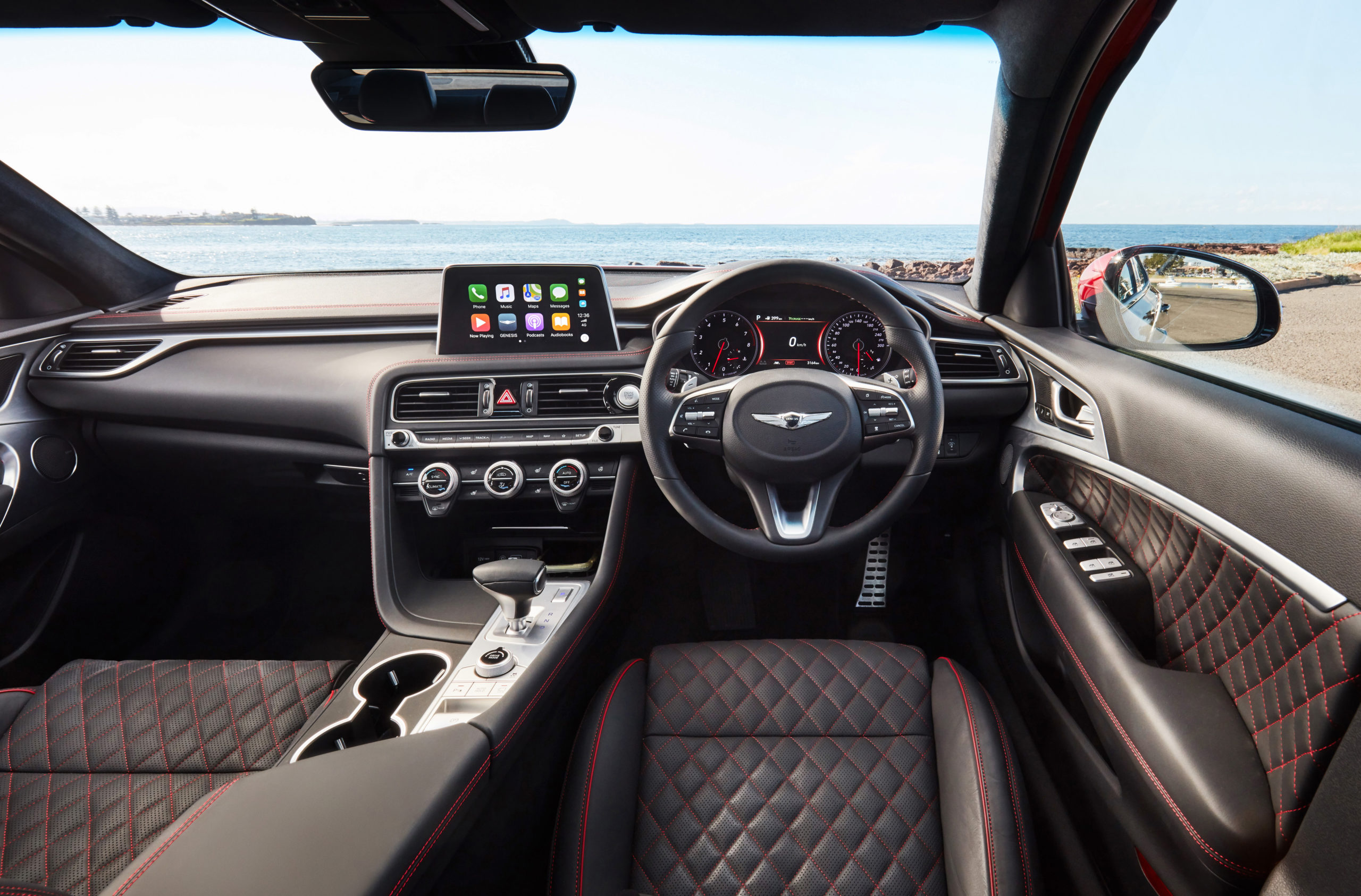 Not that it isn't comfortable or luxurious. There's good materials used throughout with leather, Alcantara and soft touch plastics all on display. The seats are both supportive and stylish, while space is good up front but legroom is tight in the rear; so don't buy the G70 as a limousine.
It would have been nice for Genesis to make more of a statement with the G70's cabin, because the exterior couldn't be mistaken for anything else, but for a first effort it does the job.
Is it good value for money?
This is where the G70 Sport comes into its own. Priced from $72,450 (plus on-road costs) it's the mid-range of the line-up, which starts at $59,300 for the 2.0-litre model.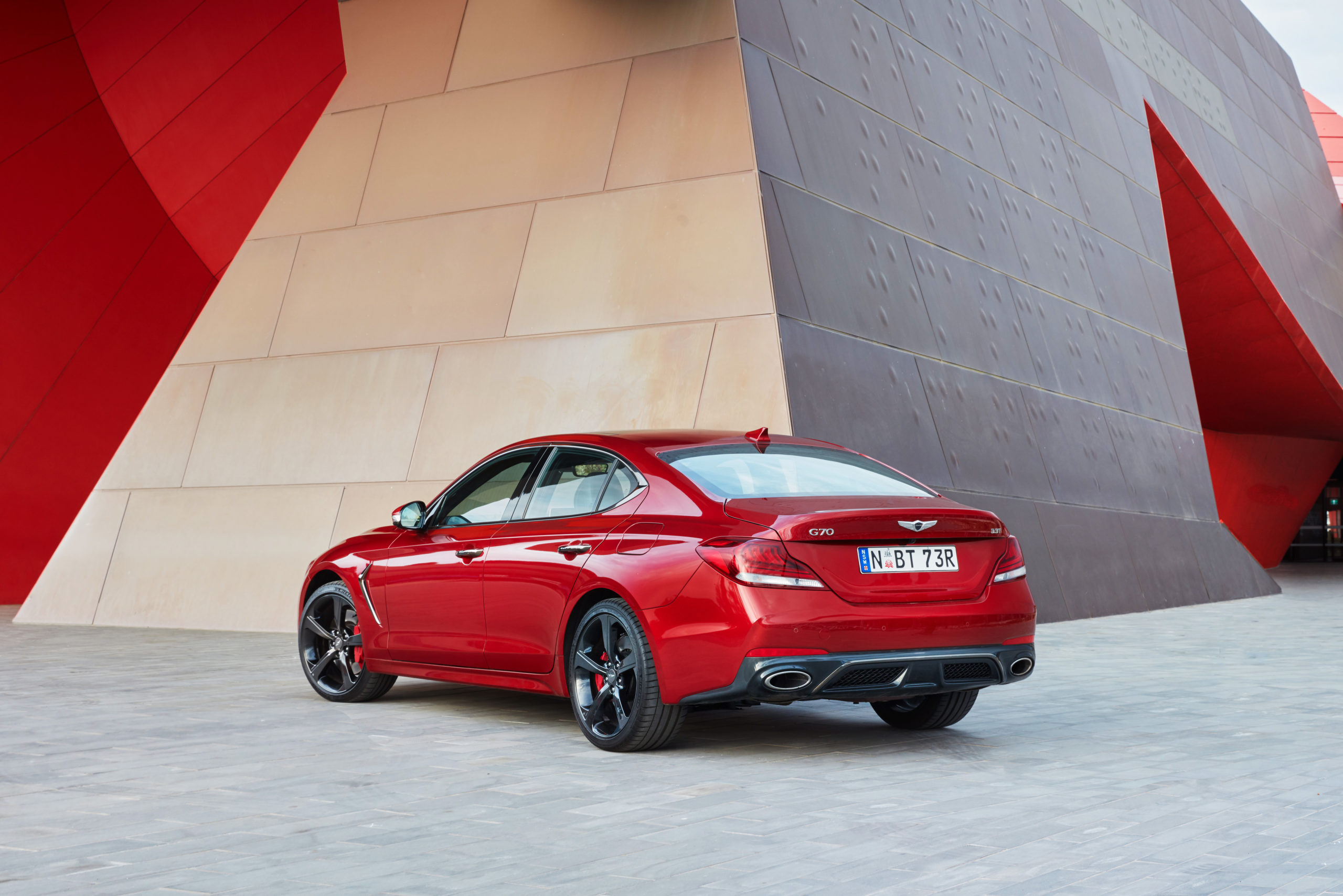 But the 3.3T Sport is pitched up against more powerful competition and makes a strong value argument. For example, it matches (technically, it undercuts by $2450) the BMW 330i price (from $74,900) but the German machine only offers up 190kW/400Nm from its 2.0-litre turbo four. By comparison, if you want to get the BMW M340i xDrive that matches the G70's V6 on power it starts at $108,900; more than $36k extra.
It's a similar story with the Mercedes – the 2.0-litre C300 starts at $74,700 while the V6 C43 costs $111,935.
Would I buy one?
On value alone the G70 makes a good case, but luxury car buyers don't just shop on price, badge credibility and brand heritage play a major role. So it will take time for Genesis to convince people to jump aboard and grow sales.
Personally, I like the G70 with its grunty V6 and well-sorted chassis. The cabin is comfortable but lacks style and rear space, but those problems can be minimised in some respects.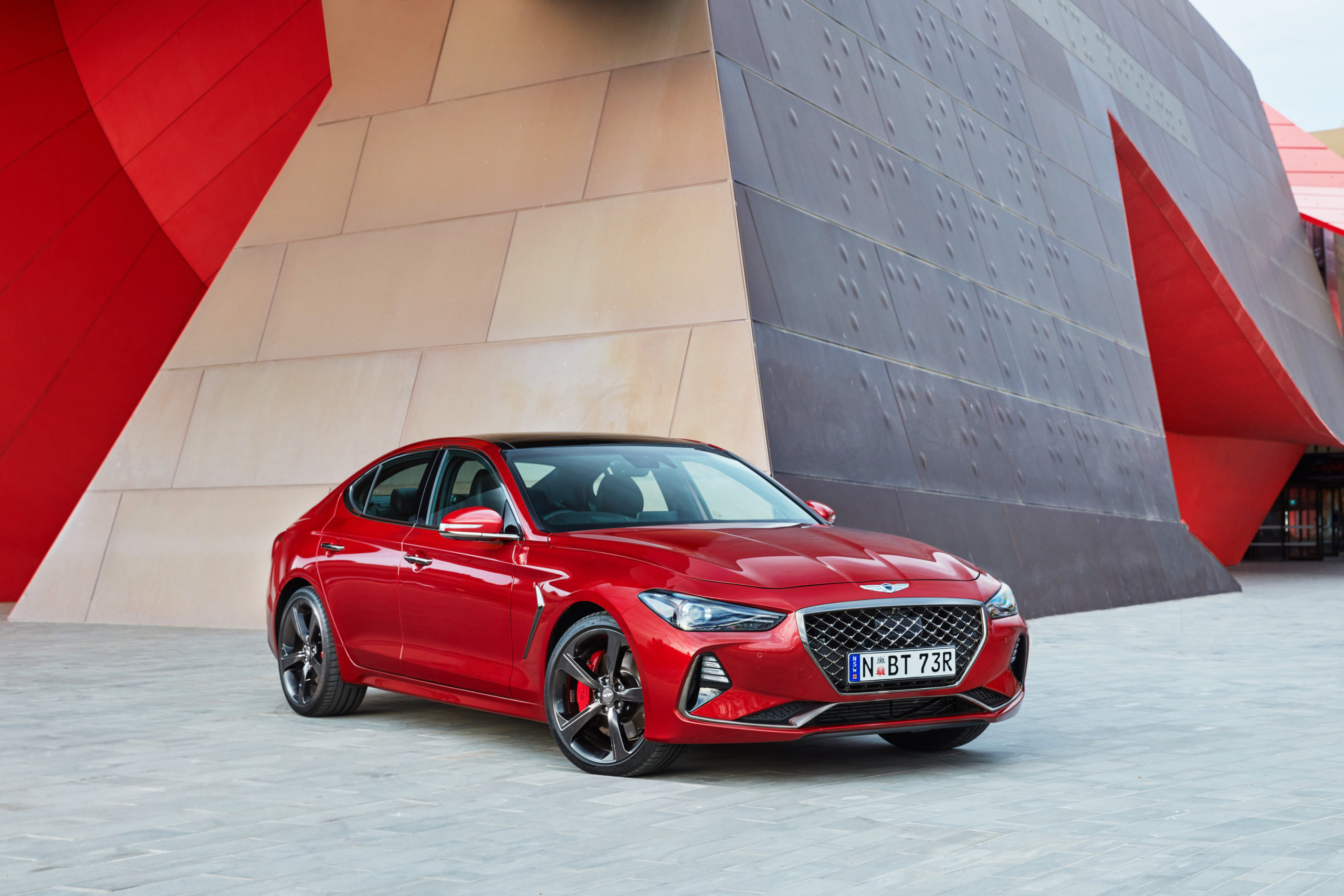 The real question is would I prefer to have it parked in my driveway more than a nice new BMW 330i or M340i? That's not so easy to answer.
But if you are thinking of buying the G70 it may be worth waiting a few months because a refreshed G70 is coming in the first half of 2021 with a new look outside and some tweaks to the cabin.
2020 Genesis G70 3.3T Sport price and specifications
| | |
| --- | --- |
| Price: | From $72,450 plus on-road costs |
| Engine: | 3.3-litre twin-turbo V6 petrol |
| Power: | 272kW at 6000rpm |
| Torque: | 510Nm at 1300-4500rpm |
| Transmission: | Eight-speed automatic, rear-wheel drive |
| Fuel use: | 10.2L/100km |
| Wheels: | 19-inch alloys |
| Tyres: | 225/40 ZR19 front, 255/35 ZR19 rear |
| Length: | 4685mm |
| Width: | 1850mm |
| Height: | 1400mm |
| Weight: | 1762kg |
| 0-100km/h: | 4.7 secs (claimed) |