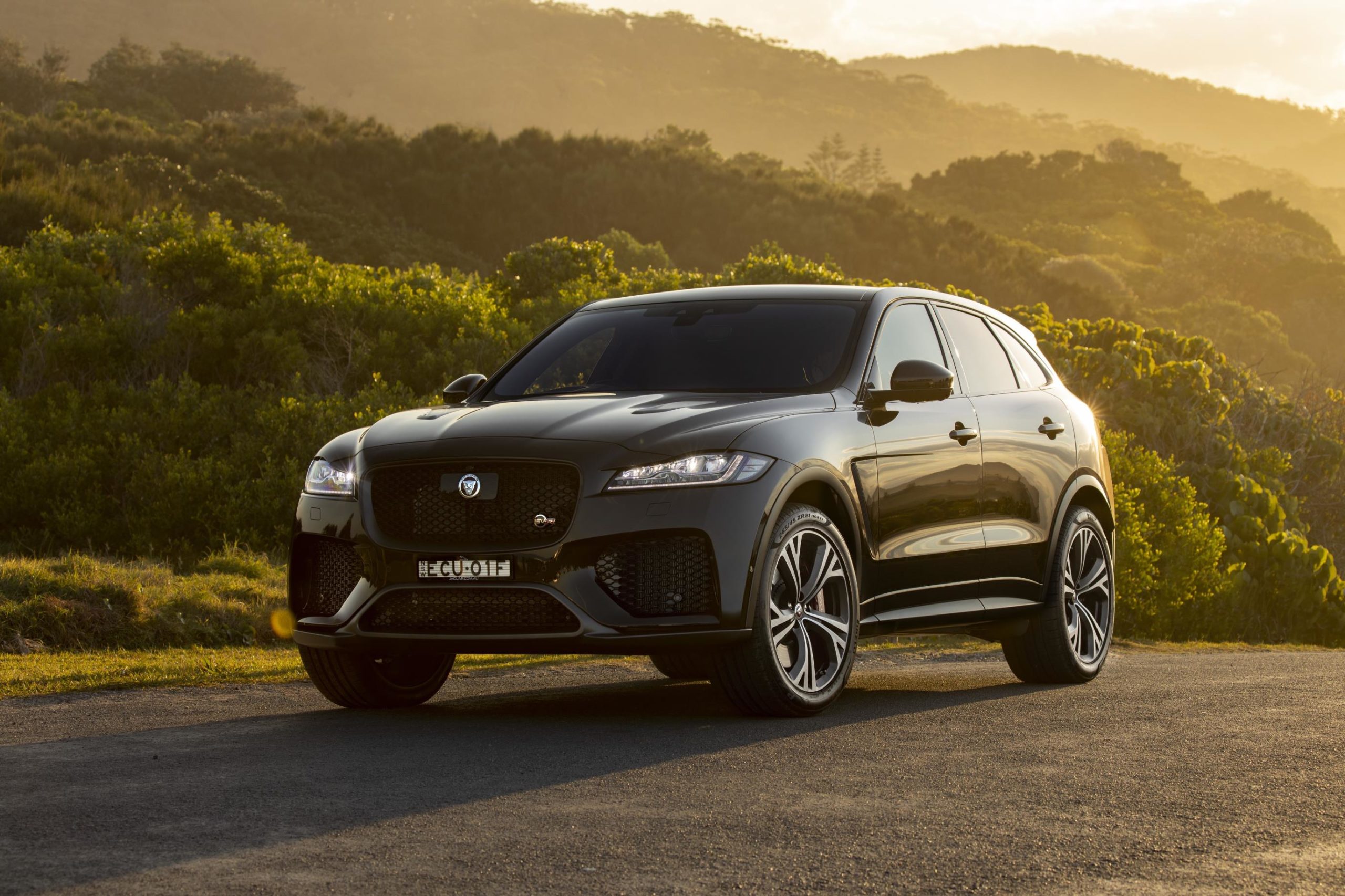 What is it?
An SUV that thinks it's a sports car.
In a more literal sense, this is the British brand's rival to the likes of the Porsche Cayenne and BMW X5. It was the company's first SUV when it launched in 2016, but has since been joined by the smaller E-Pace and electric I-Pace as the luxury market shifts away from traditional passenger cars and towards high-riding crossovers.
But that doesn't mean Jaguar forgot it's a performance brand, so it offers this range-topping SVR model, which is powered by a snarling supercharged V8 engine that imbues it with some of the characteristics of Jaguar's sports car heritage.
Does it have any racing pedigree?
Jaguar has plenty of racing history throughout its more than 80 years of existence. It's current racing activities are focused on the Formula E series but for decades it competed in sports cars and touring cars with great success. The leaping cat won at Le Mans and Bathurst before then-owner Ford decided to take the brand into Formula 1. It proved an ultimately disappointing spell but it did help launch Mark Webber into the upper ranks of the sport.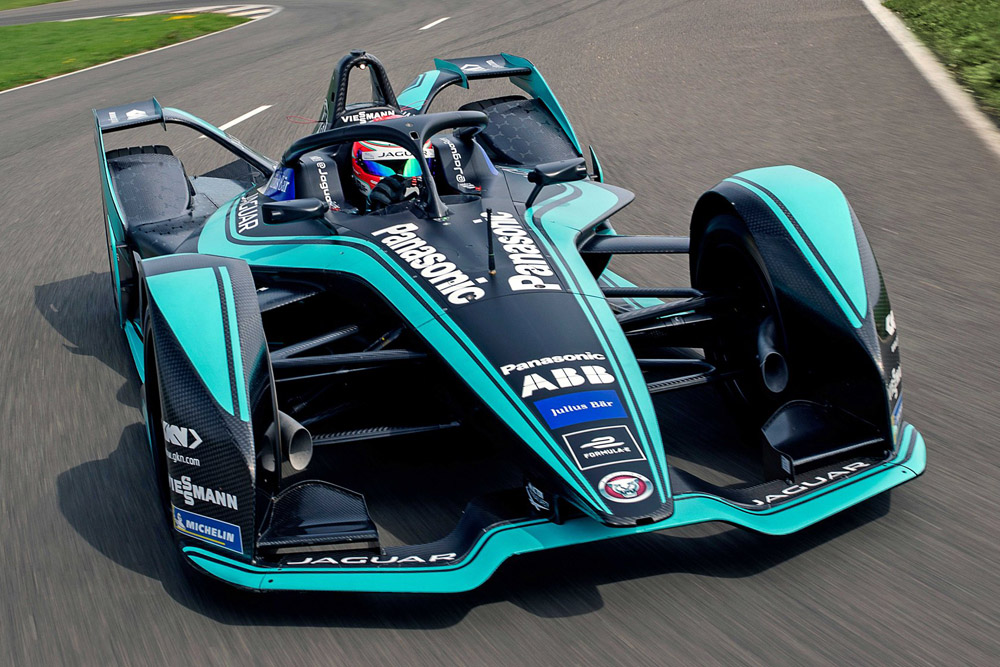 What's under the bonnet?
Not to overstate it, but the F-Pace SVR may have the best-sounding V8 on sale today.
There's something truly special about this 5.0-litre supercharged V8, it combines an almost musical quality to the exhaust tune with the mechanical ferocity that any good performance engine needs to shine. The combination of the supercharger's whine, the bark of the bent eight and the snap, crackle and pop on over-run is so addictive it should come with a warning label.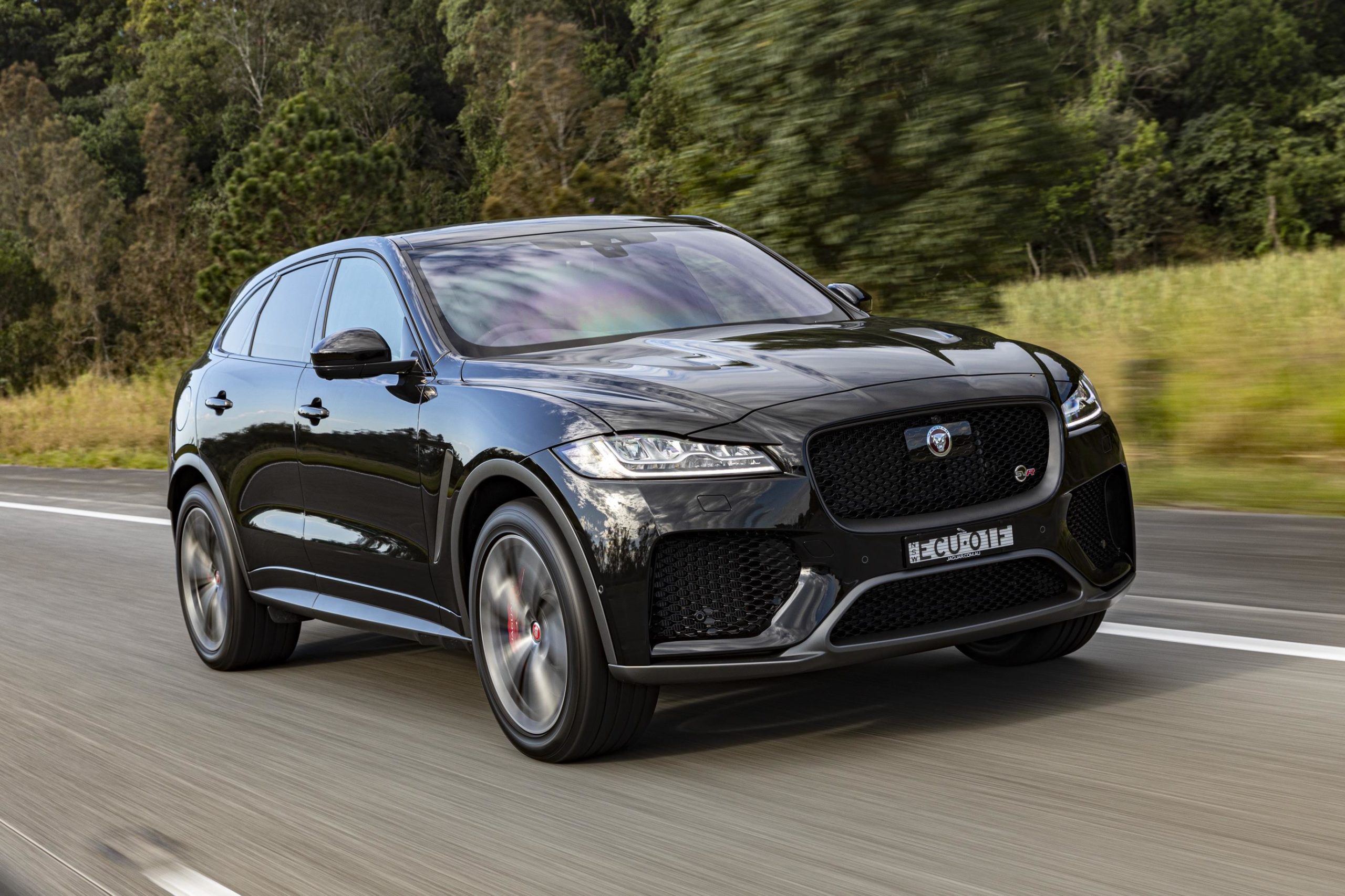 But it's not all bark and no bite, far from it. The 5.0-litre makes a potent 405kW of power and 680Nm of torque that's enough to launch this two-tonne SUV 0-100km/h in just 4.3 seconds. And Jaguar claims it will keep going toe 283km/h – and I have no reason to doubt it after feeling how hard it pulls through the rev range.
Paired with an eight-speed automatic transmission and all-wheel drive, the SVR has no issues with traction, easily transferring its considerable performance to the tarmac. The gearbox also does a good job of providing rapid shifts when you need it, even though it's a traditional torque-converter and not a slicker dual-clutch. Unfortunately it also occasionally clunked at lower speeds as it changed down, which did detract slightly from the otherwise smooth and premium feel.
Fuel use is another cause for concern, with an official combined city/highway cycle rated at 11.7-litres per 100km. You'll see higher than that if you indulge in the engine's performance too much, but that's just something to be mindful of when you consider ownership costs over the long haul.
Overall though, this is a thoroughly enjoyable powertrain that feels like it's been ripped from a sports car, mostly because it has, this is, after all, the same engine found in the F-Type sports car. So you really are getting an SUV with the heart of a sports car.
How does it handle?
While it may have the beating heart of a thoroughbred sports car, ultimately this is a big, and relatively heavy vehicle and that means the handling is never going to be a match for a proper sports car. Having said that, the team at Jaguar's Special Vehicle Operations (SVO) that's responsible for the F-Pace SVR have done a very good job making it handle dynamically.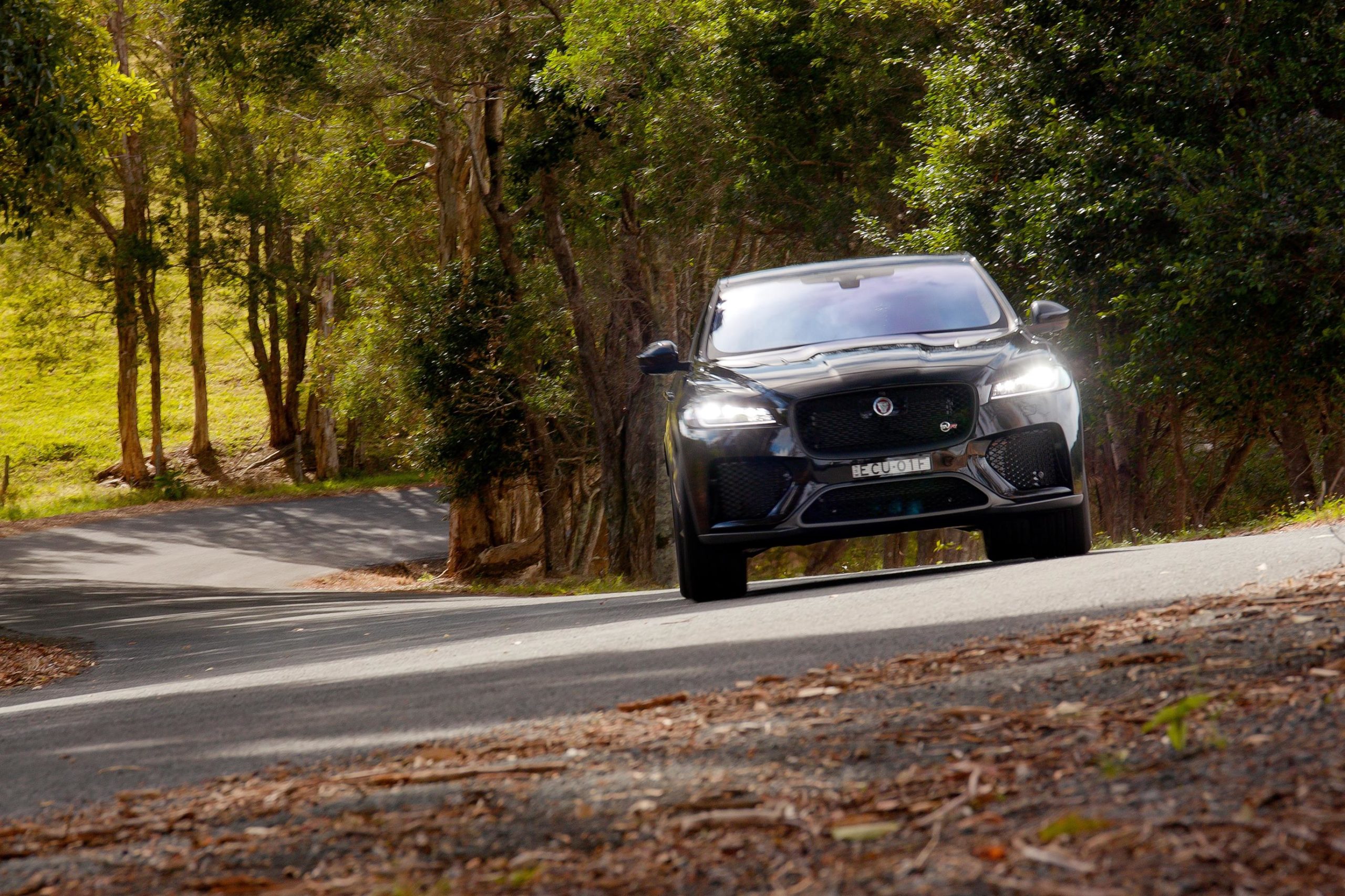 The standard F-Pace handles well for an SUV and the SVR treatment only serves to improve it. Naturally the ride is firmer, with stiffer suspension tuning and 22-inch alloy wheels on our test car the ride can jar occasionally, but it's far from busy or unrefined.
What it does well is take corners with the poise of a smaller SUV, it feels responsive and stable when you find yourself on a twisty piece of road. The steering is accurate and nicely weighted, while the chassis sits relatively flat allowing you to push it quite hard.
It also does a good job of playing the role of a luxury SUV to live with day-to-day. It's easy and comfortable to drive around town and shuttle friends and family around.
Where would you most like to drive it?
A drag strip – a really, really long drag strip where you can unleash the engine at full noise. Not that it would be bad on a racetrack or country back road, it just sounds so good.
What's the interior like?
Jaguar interiors tend to polarise opinions. Personally though, I think it's a stylish and premium interior that befits its role as both a luxury and performance SUV.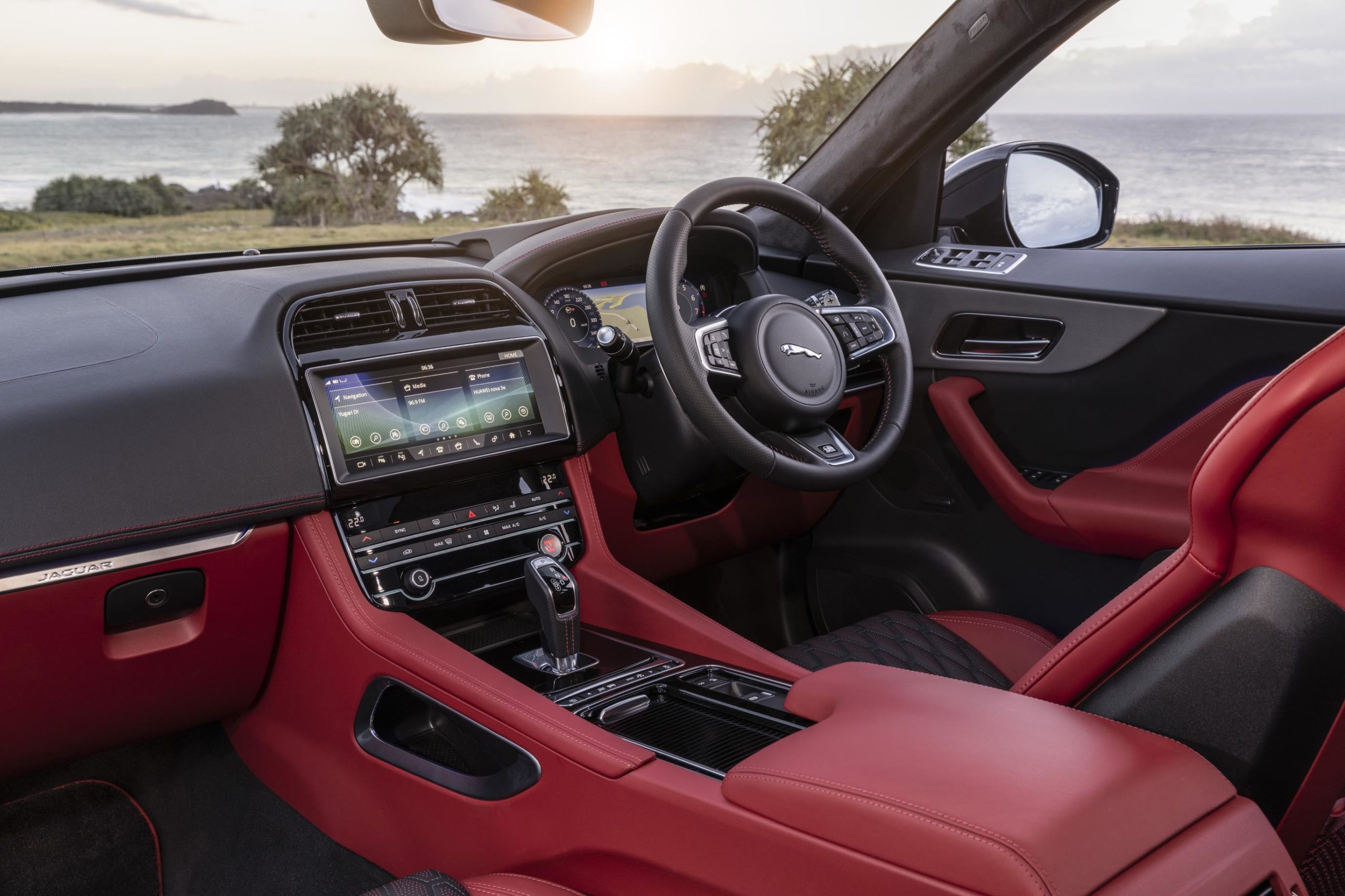 The overall design is cohesive and projects a luxurious but sporty image, particular highlights are the seats. The racing-inspired front seats offer excellent support and comfort and are trimmed in high quality leather complete with diamond stitching through the centre.
There are small touches too that stand out in the cabin, like the starter button which pulses with a subtle red glow when you open the door; a playful trick that suggests the SVR will get your heart racing.
It's not perfect though, one element that stood out for the wrong reasons is the infotainment system. It's relatively easy to use but it isn't the latest and greatest system Jaguar Land Rover offers; which isn't surprising given the F-Pace launched five years ago. But we noticed it in particular because we swapped into the F-Pace directly after driving the new Land Rover Defender. The Land Rover gets a newer system that is both faster and more intuitive to use and a big step forward for the British brands.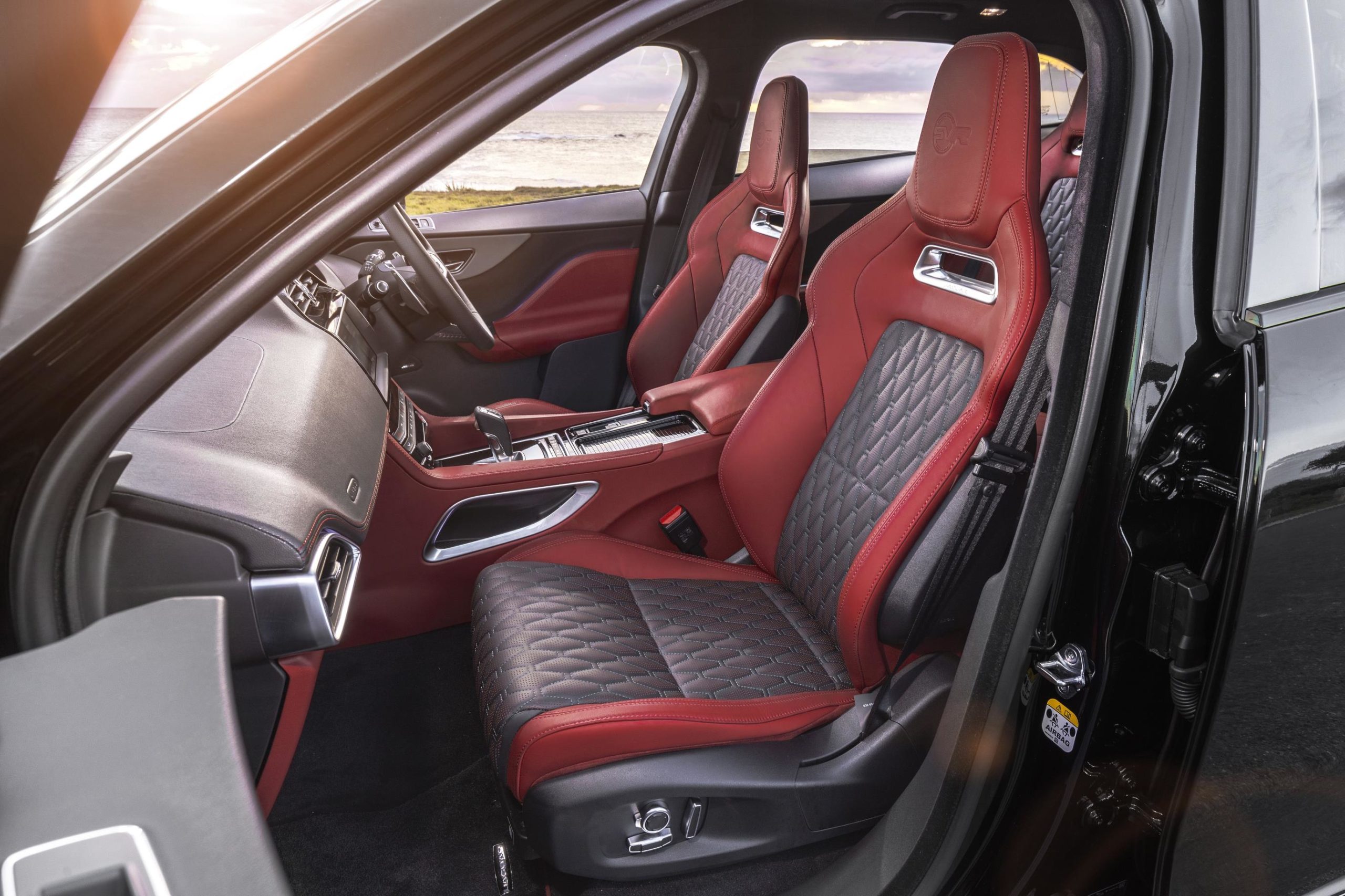 Is it good value for money?
The F-Pace SVR is priced from $140,262 (plus on-road costs), which seems like a very reasonable price for what it is. It offers both creature comforts and track-level performance in a very style package and with a suitably premium badge on the grille.
It also stacks up well when you compare it directly against its rivals, the Audi SQ8 TDI starts at $166,500 and the RSQ8 is $208,500 while BMW's X5 M Competition will set you back $209,900. If you want a Porsche Cayenne for similar money as the F-Pace SVR you'll need to consider the V6-powered Cayenne S at $161,500 or if you want the V8 you'll need to spend $192,500 for the Cayenne GTS.
Would I buy one?
Yes, I'd love to have an F-Pace SVR in the garage. It's a genuine all-rounder with its ability to be both a practical family SUV or a genuine performance vehicle. It plays either role with ease, but it's the growling V8 that really steals your heart. I'd love to drive the SVR every day if only to hear that glorious noise from the exhaust. The only catch is an updated version of the F-Pace is headed to local Jaguar dealerships later this year, so it may be worth waiting a few more months.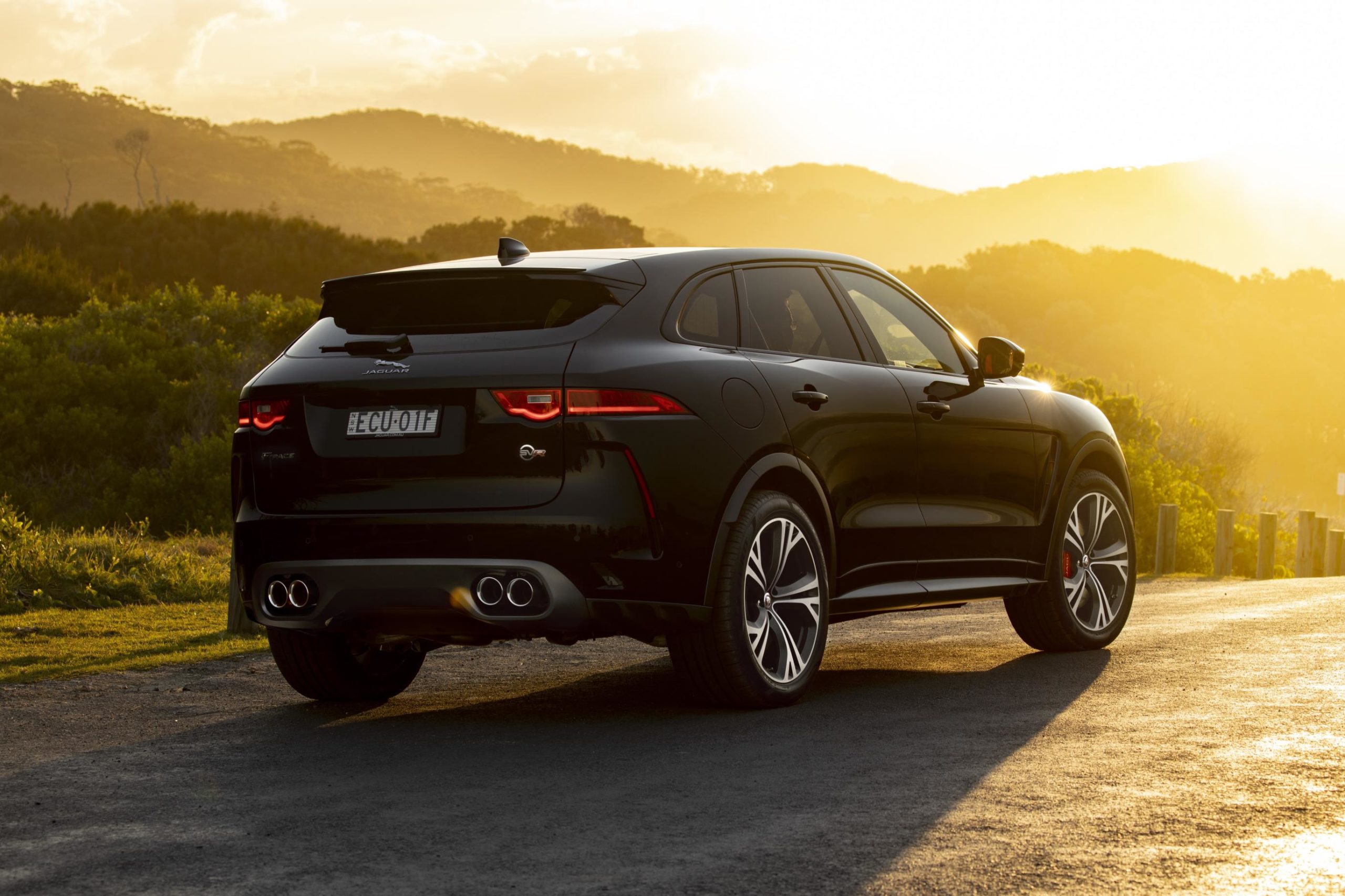 2020 Jaguar F-Pace SVR price and specifications