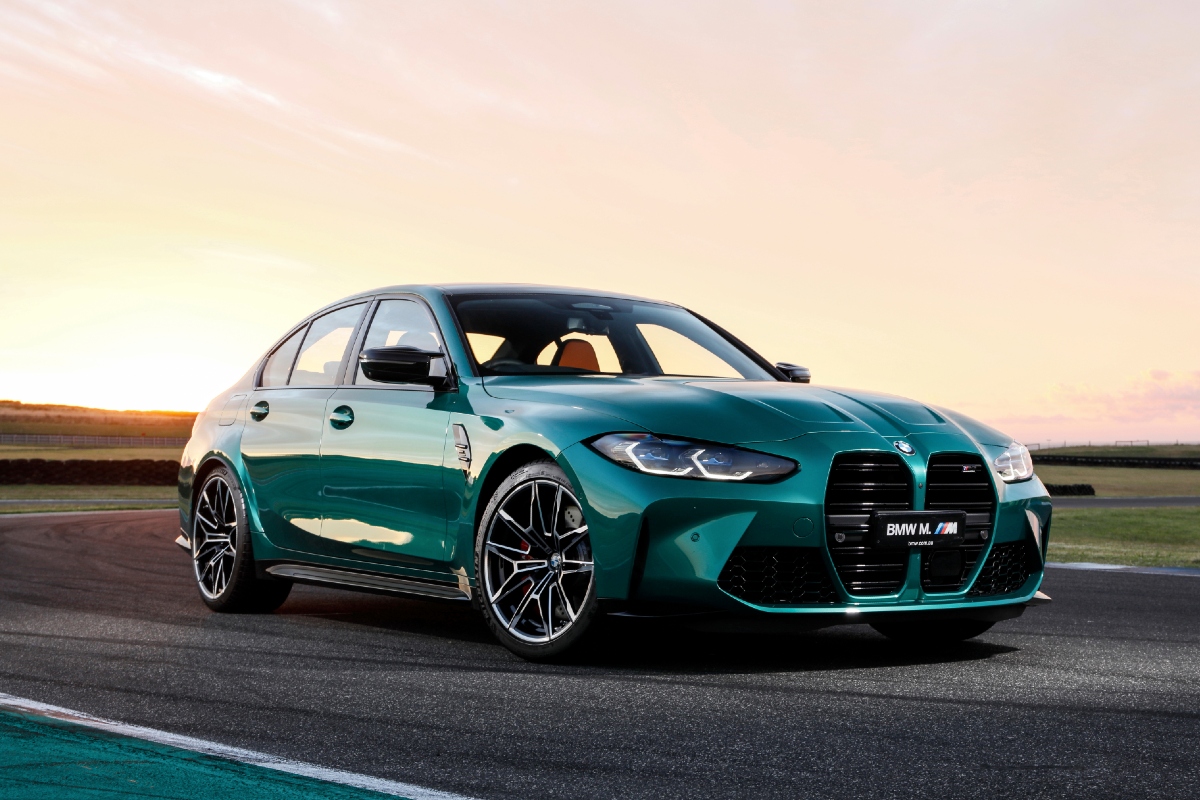 What is it?
The latest member of one of the most famous and acclaimed sports sedan families in the history of the automobile. Say "M3" and anyone with even a basic knowledge of cars will know what you're talking about – a compact luxury car turned into a serious sports sedan.
But that's not to say the M3 hasn't evolved over time – far from it. In its earliest form it was a four-cylinder two-door, then it became a six-cylinder coupe then a sedan and eventually added a V8 in the hunt for more power.
ROAD TEST: 2021 BMW M4 Competition review
These days it's back to its six-cylinder roots, albeit with turbochargers to ensure adequate performance. But this latest iteration is perhaps the most dramatic departure from previous M3 models, at least in terms of style. That's because the M3 gets a unique grille, and a controversial one at that, which visually separates it from the 3-Series range.
It's a real 'take-it-or-leave-it' look for the new M3, but looks are subjective and we're behind the wheel of the high-grade, more powerful M3 Competition – so let's dive into how it performs.
Does it have any racing pedigree?
Plenty. The M3 has been steeped in racing since its earliest days. The original 'E30' M3 was BMW's World Touring Car spearhead in the late 1980s, a homologation special built under the Group A regulations of the time.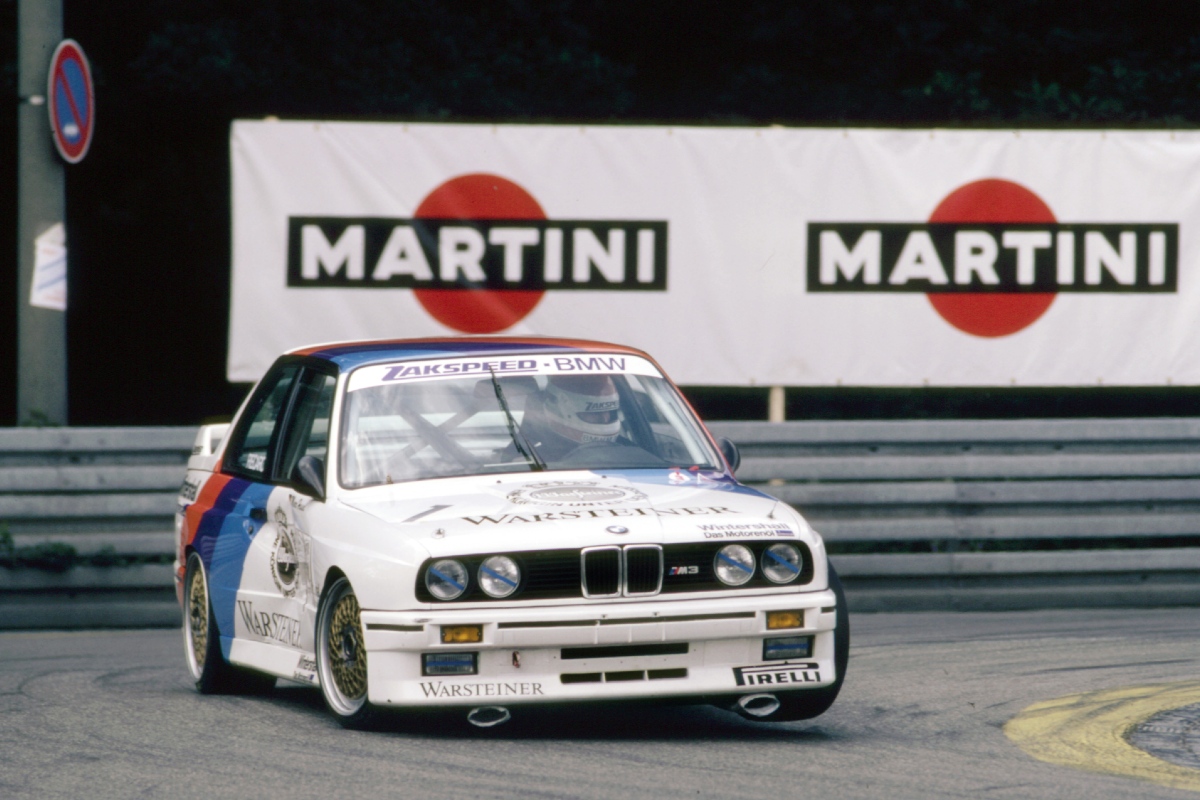 It then became BMW's go-to model for a range of racing programs, including the 'E46' M3 GTR program that won in the American Le Mans Series and the Nurburgring 24-hours and the 'E90' that spawned both GT2 and DTM versions. However, when BMW turned the 'M3 Coupe' into the 'M4' in 2014 it stopped racing but there's still plenty of shared mechanical DNA between the M3/M4 so it still benefits from lessons learnt on track with the M4 GT3 that has been developed alongside the production cars.
What's under the bonnet?
One of those major shared components between the M3 and M4 is the powertrain. In the M3 Competition that means a 3.0-litre twin-turbo six-cylinder petrol engine that makes 375kW of power and 650Nm of torque. It's paired to an eight-speed automatic transmission and sends all that power to the rear wheels (an all-wheel drive version is due to land in showrooms shortly, if you prefer all-paw traction).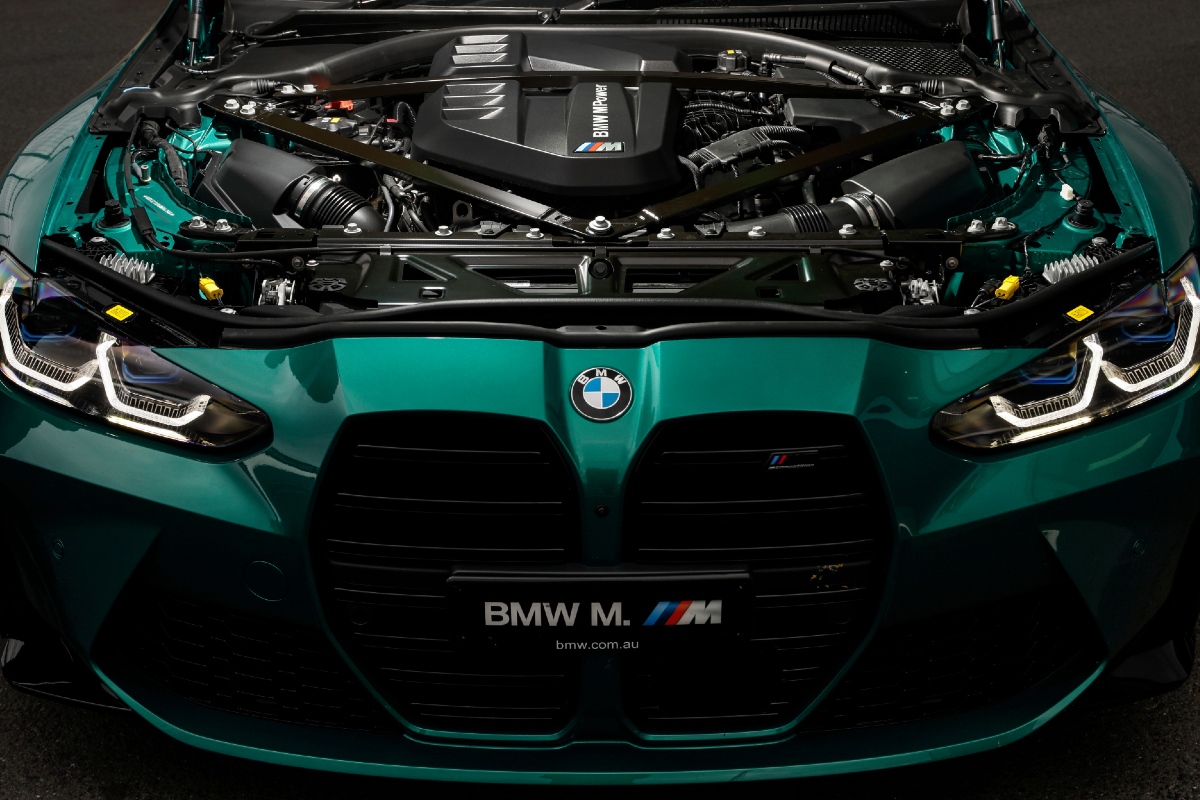 That's a unique set-up for the M3 Competition, with the 'standard' M3 using the same engine but tuned to make 353kW/550Nm and available with a six-speed manual gearbox.
As we discovered in the M4 Competition when we tested that, this new powertrain is fantastic. It may not sound outrageous on paper, but it feels enormously potent when you're behind the wheel. There's plenty of punch whenever you put your foot down, with peak torque available in a steady stream from 2750rpm all the way to 5500rpm. The M3 Competition has the ability to shove you back in your seat, which is a charming quality for a true sports sedan.
BMW claims the M3 Competition can run 0-100 km/h in just 3.9 seconds and 0-200km/h in a rapid 12.5 seconds. We didn't have a chance to put the M3 Competition against the stopwatch but the seat-of-the-pants feel makes those numbers believable.
One of the biggest changes between the 'F80' M3 and this new 'G80' is the switch from a seven-speed dual-clutch transmission to an eight-speed torque converter auto. While that may sound like a backwards step for a performance car, with a dual-clutch typically offering faster, sharper shifts, that doesn't translate in the real world. Instead the new eight-speed auto is able to extract the best from the engine but smoothly swapping between ratios, while still being sharp enough when you do want maximum performance.
How does it handle?
As we wrote when we tested the M4 Competition a few months ago, the previous generation M3 wasn't a high-point for the brand in terms of its on-road behaviour. It was simply too stiff and tight to be enjoyable on anything less than racetrack-smooth tarmac, as it felt so sharp it was easily unsettled and felt on a knife's edge.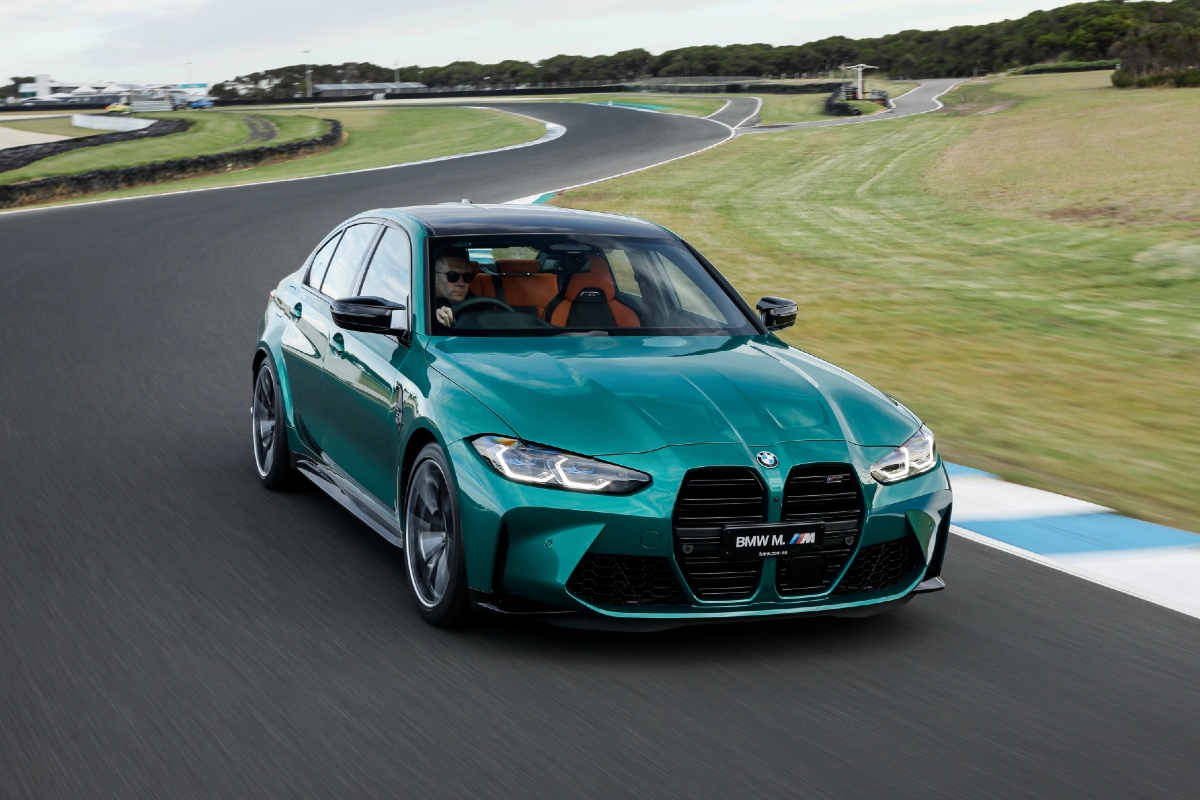 Even though the pandemic lockdown limited out test drive, the new M3 is a major step forward because it sits on a new platform that has allowed for a complete overhaul of the suspension set-up.
Yes, it's still quite taut – because that's a BMW M division trait – but it feels more compliant and operates in a broader window now.
The M3 Competition uses BMW M's adaptive suspension system that features electronically-controlled dampers with specific tuning to produce a noticeable difference in ride quality between the 'Comfort' and 'Sport' settings in the drive mode selector. This means the M3 is a more comfortable car to live with on a daily basis, without losing its racetrack-capable handling.
The highlight of the driving experience is the steering, which M division has tuned to have excellent responsiveness and plenty of feedback so you can place the car with precision and confidence. This has always been a strength of the M3 and it's what has helped make it such a popular sports sedan.
Where would you most like to drive it?
It may no longer be BMW's motorsport model of choice, but the M3 Competition feels ready for the racetrack. I'd love to put it through its paces on a proper, fast and flowing circuit like Suzuka or Laguna Seca.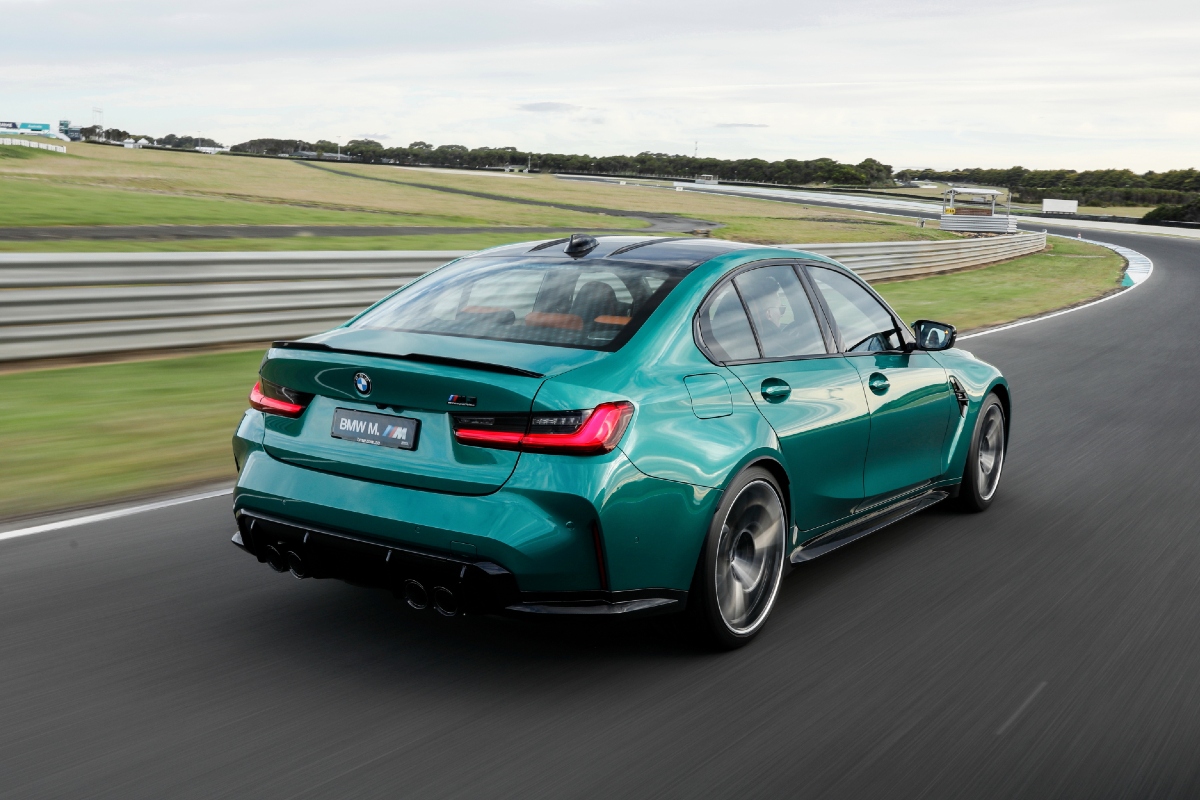 What's the interior like?
BMW is a conservative company when it comes to interior design, preferring subtle evolution for its cabins rather than introducing something radical (like the grille) with this latest generation 3-Series.
That doesn't mean it's a bad or unattractive interior, just safe. It's different from the old M3 but still manages to feel the same – you need to compare the two back-to-back to really appreciate the details.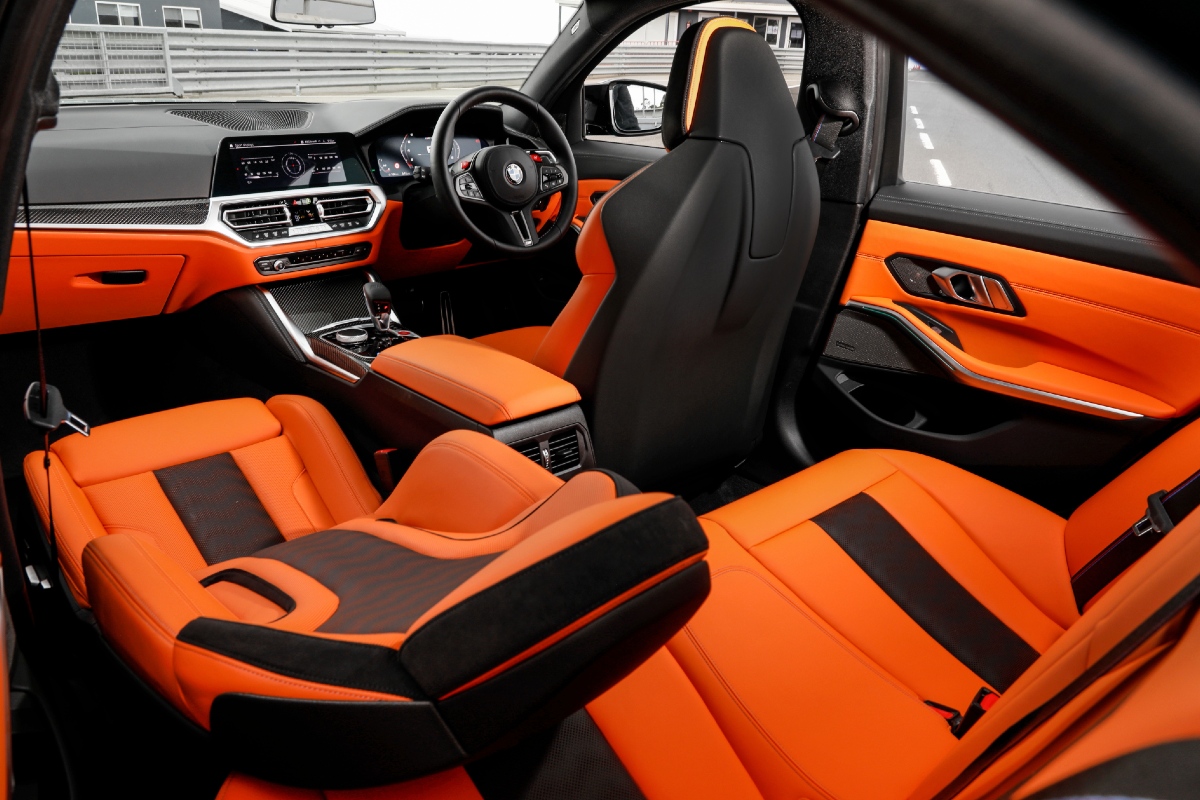 Having said all that, there's plenty to like about the inside M3. The digital instrument panel looks modern and allows for different displays depending on the driving mode. The switchgear all looks and feels high-quality.
And then there's the seats. While personally I wasn't a fan of our test car's orange leather trim, the seats not only look sharp but offer excellent support.
Is it good value for money?
The M3 starts at $144,900, but for the M3 Competition you're looking at a starting price of $154,900 (plus on-road costs). Given the performance and luxury offered by the car that's a reasonable price, in this reviewer's opinion.
In terms of how it stacks up to its rivals, the Audi RS4 Avant (it's only available as a wagon, not a sedan) is priced from $147,777, while the Mercedes-AMG C63S sedan costs $168,176 – positioning the M3 Competition between the pair.
Other potential options are the Alfa Romeo Giulia Quadrifoglio (from $138,950), Maserati Ghibli V6 (from $144,990) and even the electric Porsche Taycan (from $156,300).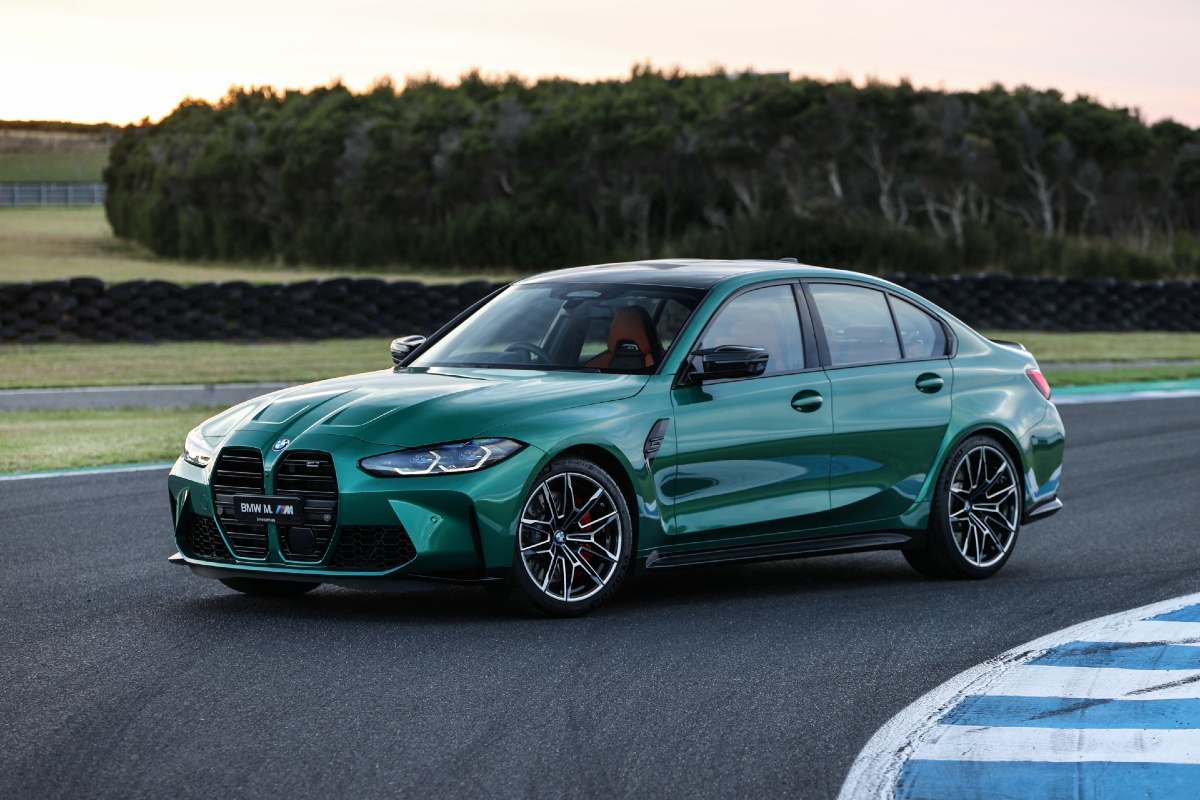 Would I buy one?
The premium sports sedan market is a tight contest at the moment so it's hard to pick a clear winner. The RS4 is appealing, the V8-powered C63 a long-time favourite and the Giulia is an under-rated offering.
While its predecessor missed the mark, BMW has hit much closer to the target with this new M3. The Competition adds more power and more appeal but the real step forward is the more rounded handling package.
I can't call it a clear favourite in its class, it's just too competitive for that, but it's certainly worthy of being on anyone's shortlist.
2021 BMW M3 Competition price and specifications
| | |
| --- | --- |
| Price: | From $154,900 plus on-road costs |
| Engine: | 3.0-litre six-cylinder twin-turbo petrol |
| Power: | 375kW at 6250rpm |
| Torque: | 650Nm at 2750-5500rpm |
| Transmission: | Eight-speed automatic, rear-wheel drive |
| Fuel use: | 10.2L/100km |
| Wheels: | 19- and 20-inch alloys |
| Tyres: | 275/35 ZR19 (front)/285/30 ZR20 (rear) |
| Length: | 4794mm |
| Width: | 1887mm |
| Height: | 1393mm |
| Weight: | 1730kg |
| 0-100km/h: | 3.9 seconds |