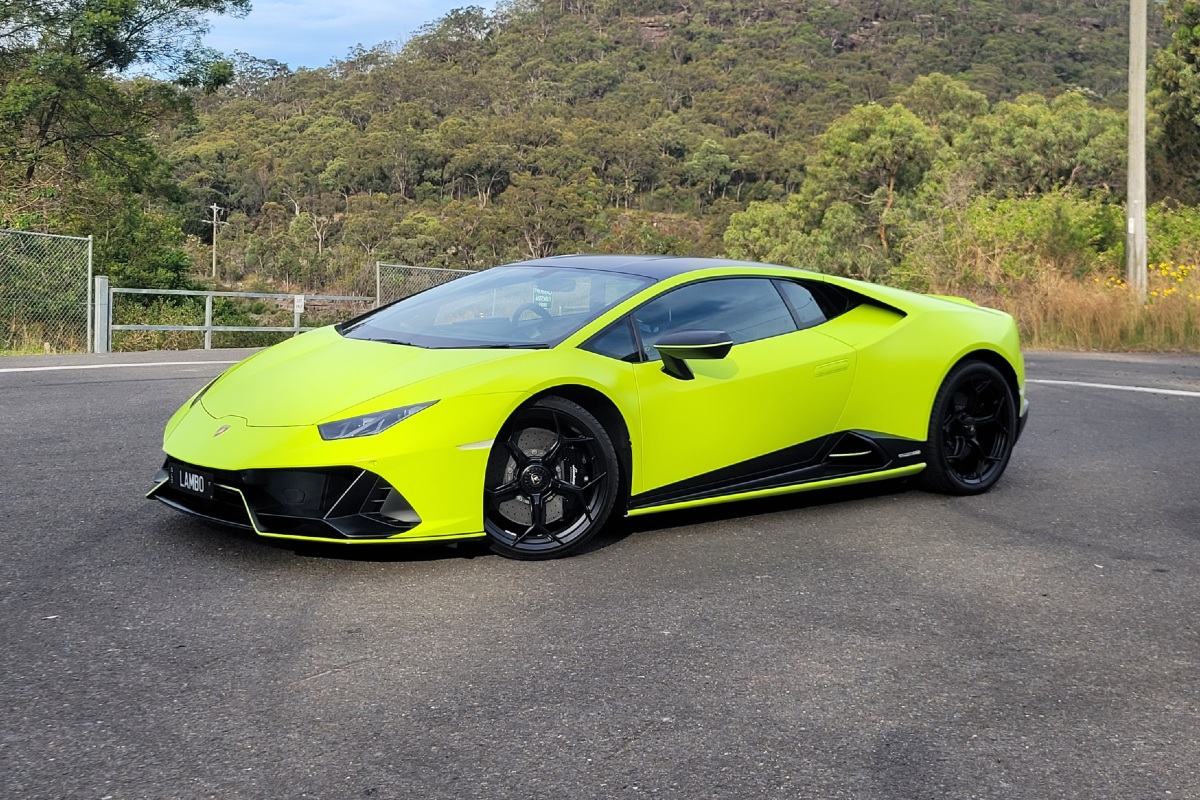 What is it?
A fresh take on Lamborghini's most accessible supercar. With the V10-powered machine now in its seventh year on sale the brand is finding new ways to keep it fresh and appealing.
After the 2019 introduction of the upgraded and facelifted Huracán Evo, Lamborghini is indulging its love of drama with the Fluo Capsule edition of the car. In simple terms the Fluo Capsule is a range of bold, bright colours applied in a unique way to the Huracán to create something special.
The Fluo colours are simultaneously fluorescent and matte, which makes for an unmissable finish. There are five colours to choose from – Arancio Livrea (orange), Celeste Fedra (blue), Arancio Dac (orange), Giallo Clarus (yellow) and Verde Shock (green).
Our test car was the latter on that list and it certainly makes an already attention-grabbing car even more overt. The main exterior colour is highlighted by the matte black roof, front bumper, side skirts and diffuser (which gets the body colour on its strakes for even more visual impact).
READ MORE: 2020 Lamborghini Huracán Evo review
Does it have any racing pedigree?
While the Lamborghini Squadra Corse has built track cars based on the V12-powered Aventador, the brand's primary race car is the Huracán . You'll find the Huracán on racetracks in both GT3 and Super Trofeo one-make racer forms, and those cars have spawned the upcoming Huracán STO.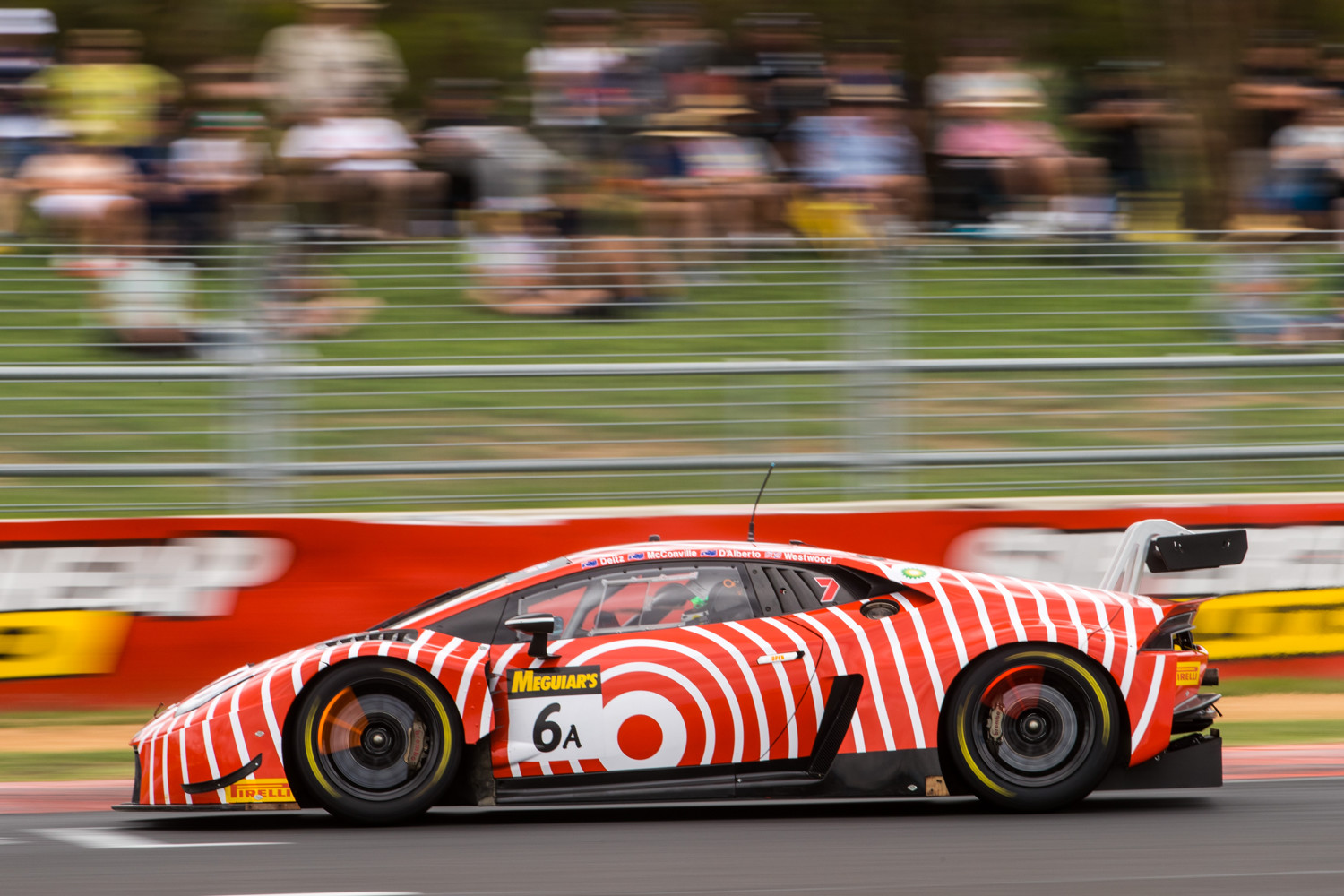 What's under the bonnet?
The Fluo Capsule is only a visual change, so underneath is the same mechanical package found in the Huracán Evo. That means a 5.2-litre V10 petrol engine making 470kW of power at 8000rpm and 600Nm of torque at 6500rpm.
It's paired to a seven-speed dual-clutch transmission, operated by paddle-shifters on the steering wheel, and all that grunt is sent to the road via an all-wheel drive system.
Our bright green machine could, according to Lamborghini, run 0-100km/h in just 2.9 seconds and it makes a glorious noise in the process.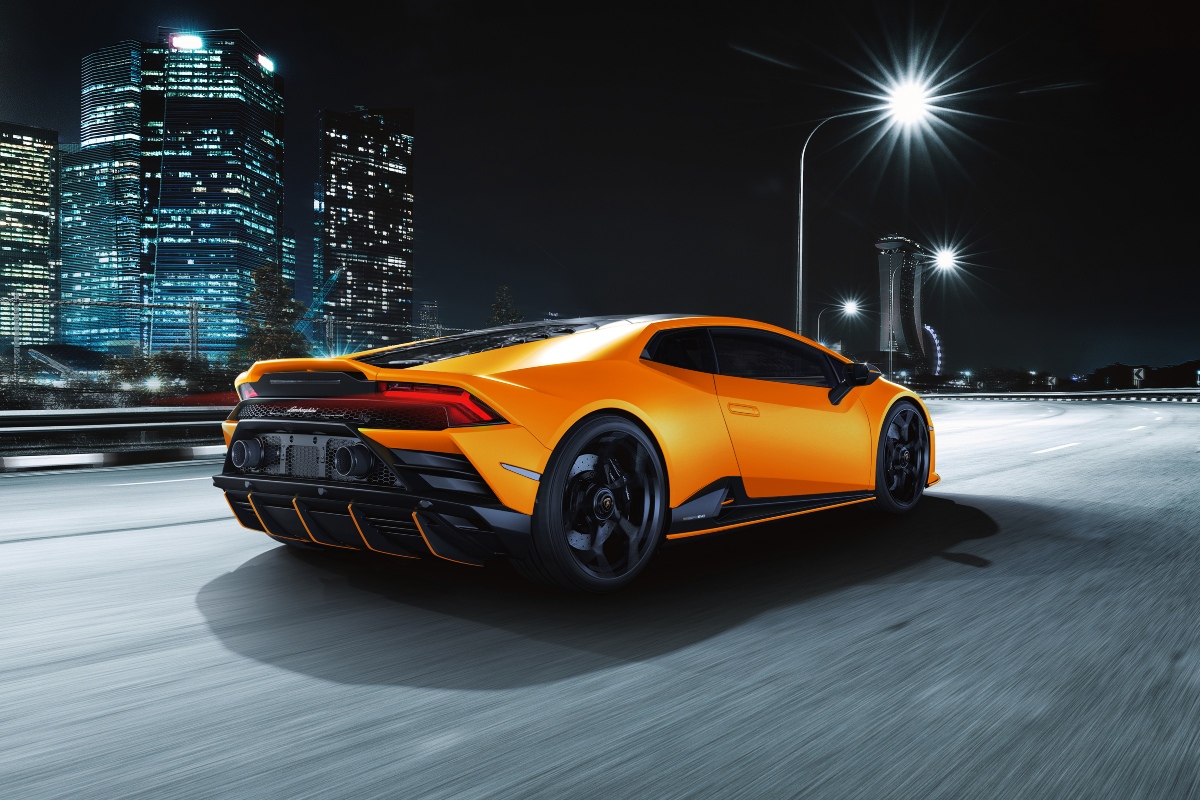 While I'll concede that perhaps a new paint colour doesn't require a new test drive, any opportunity to drive the Huracán should be grasped with both hands. High-output, naturally-aspirated engines like this V10 are a dying breed and any true petrolhead will enjoy every second with its potential lurking under your right foot.
If the people ahead don't see you coming they'll certainly hear you when you unleash the full drama of the V10 – with the tacho needle headed towards 8000rpm the noise is as close to opera as a machine can manage.
How does it handle?
As we outlined in our Huracán Evo review, Lamborghini invested significant time and effort to make the already impressive supercar even more capable, responsive and engaging to drive.
The key to its improvement is the introduction of a new electronic management system for the chassis, known as the Lamborghini Dinamica Veicolo Integrata (or LDVI for short). It's a group of processors and sensors that can control virtually every aspect of the Huracán Evo's dynamic character, taking data from the steering, all-wheel drive, torque vectoring and suspension to program those areas for maximum handling.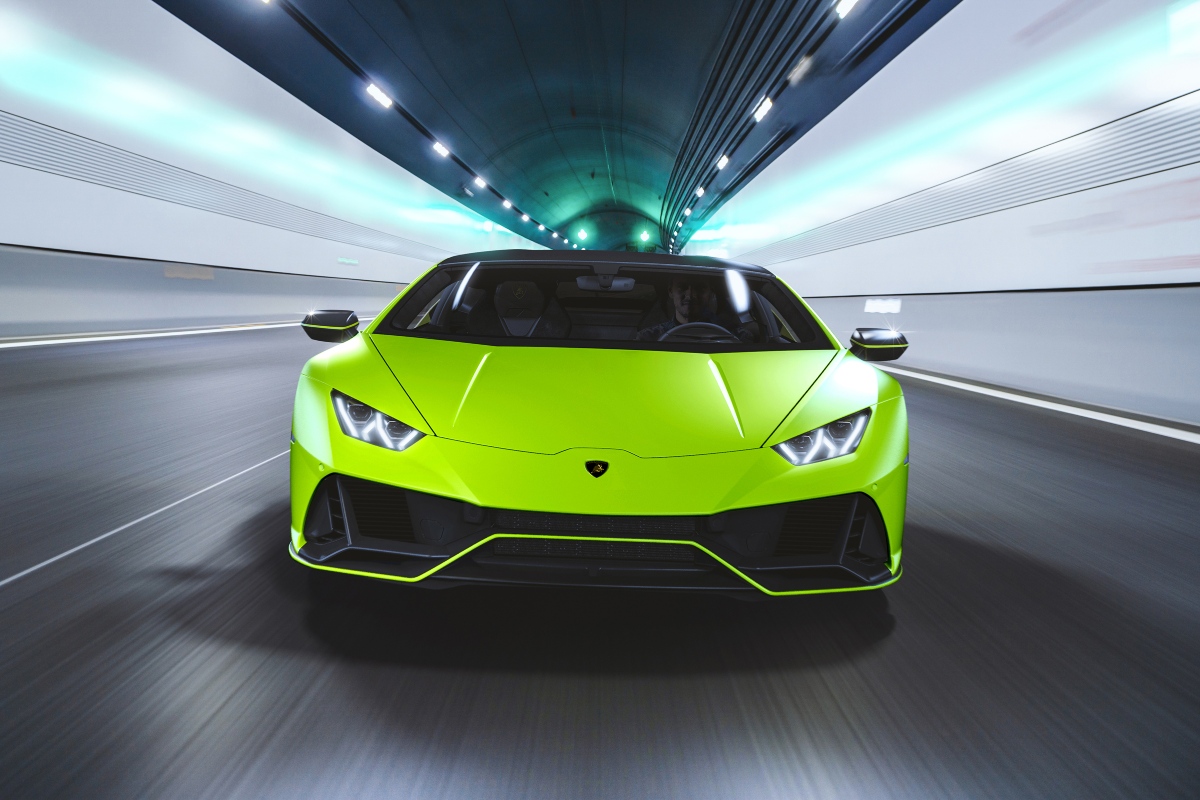 It makes for a remarkable machine to drive and one that reminds you that while there are many very good sports cars available today, there are few genuine supercars. The Huracán is razor-sharp on the limit, offering the most precise steering inputs and reacting with a fluidity that makes what could be an imposing beast surprisingly user-friendly.
Where would you most like to drive it?
Lamborghini already offered a wide variety of perfectly acceptable colours for the Huracán Evo, so the point of the Fluo Capsule is to appeal to those who like to stand out. While it's perfectly capable on the racetrack or a twisty road, the reality is some of the most enjoyable moments during our brief test drive were the conversations the car started.
So it doesn't really matter where you drive it, just know you'll be the centre-of-attention as there are few cars available today with as much curb appeal as a bright green Lamborghini.
What's the interior like?
The interior adopts the reverse colour scheme of the exterior – using black trim primarily but with the body colour used as highlights.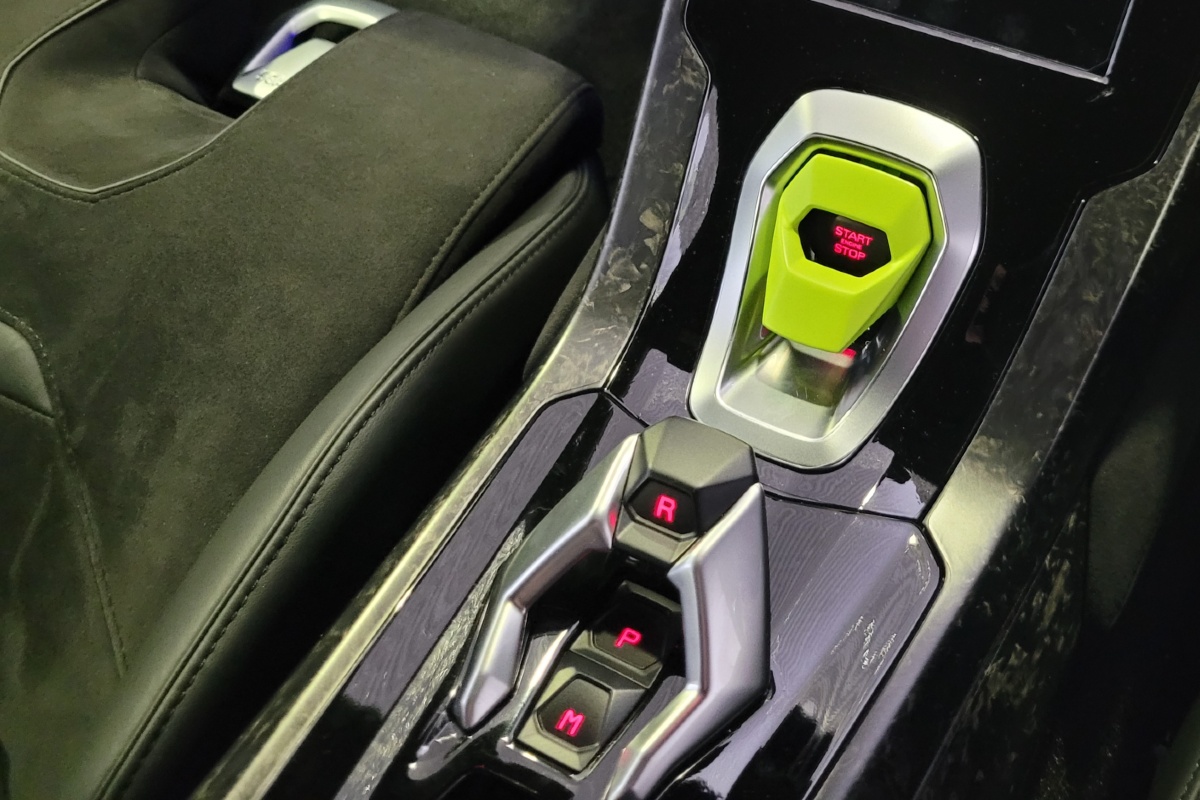 That means our test car had its black leather and suede seats with the Lamborghini logo stitched in bright green. The usual red cover for the start-stop button is also Verde Shock as another nice touch.
Aside from these unique elements the rest of the interior remains the same as the Huracán Evo, which means it looks great but is also very functional with intuitive switchgear and a new infotainment screen.
Is it good value for money?
The Huracán Evo is already not a cheap car, starting at $459,441 (plus on-road costs) and the Fluo Capsule only adds to that. It's priced from $498,665 (plus on-roads), which is a $39,224 premium – a lot of money for a color scheme whichever way you slice it.
On the plus side, Australia-delivered Huracán Evo come with a relatively high level of standard equipment, including the must-have front-axle lift and navigation, so that tempers the sticker shock – somewhat.
Of course, we're talking about supercars here, so it's important to put the Huracán Evo into context with its competition. The Ferrari F8 Tributo is priced from $484,888), the McLaren 720S from $489,900 and Porsche 911 Turbo S starts at $473,900; so the Lamborghini looks good value in its own way.
Would I buy one?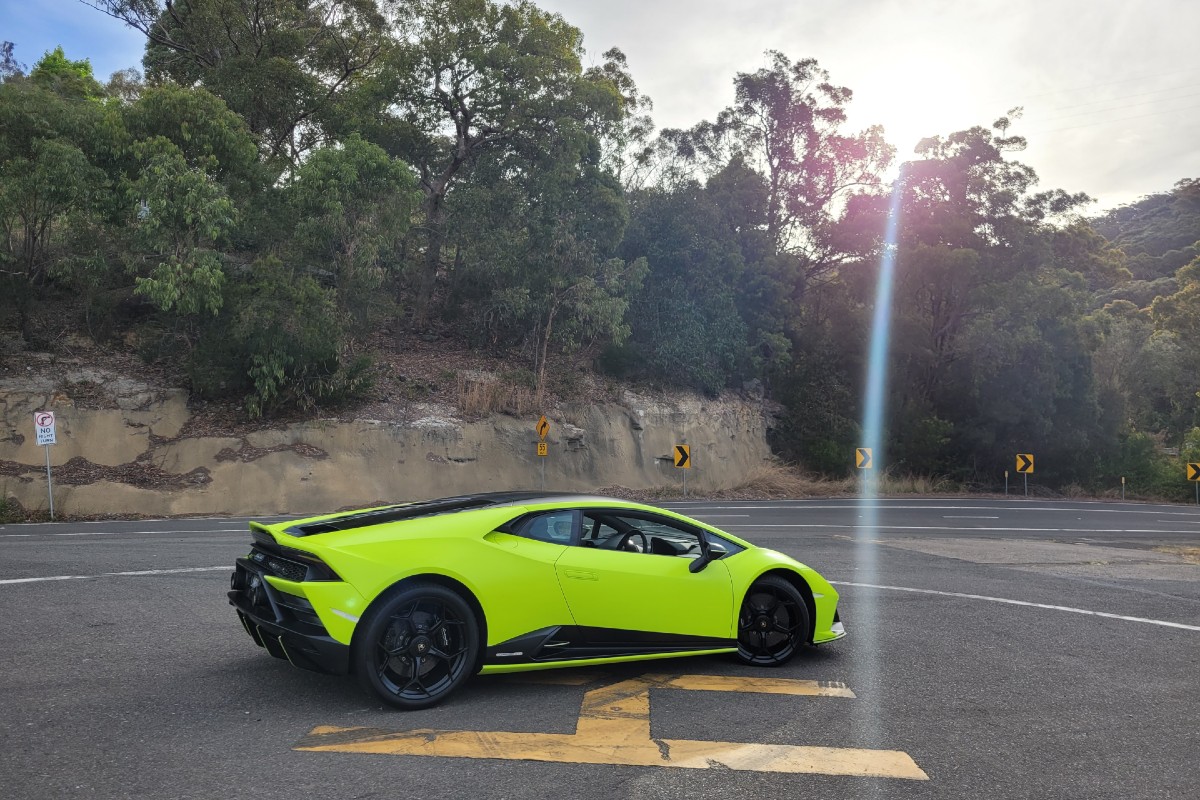 A new paint job may seem a trivial and minor reason for someone to buy a car, but in the rarified air of Lamborghini even the smallest details make a major impression.
The Italian brand has forged its reputation on being different – it has never tried to copy Ferrari or any of its rivals – and bright, in-your-face colours make up an important part of the brand's DNA.
I'm a big fan of the Huracán in general, and its V10 in particular. This is a car from an era we won't see again – raw, powerful and, above all, loud. The Fluo Capsule helps to accentuate its character, and while it's a bit too much for my personal tastes, I can definitely see the appeal.
2021 Lamborghini Huracán Evo Fluo Capsule price and specifications
| | |
| --- | --- |
| Price: | From $498,665 plus on-road costs |
| Engine: | 5.2-litre V10 petrol |
| Power: | 470kW at 8000rpm |
| Torque: | 600Nm at 6500rpm |
| Transmission: | Seven-speed dual-clutch automatic, all-wheel drive |
| Fuel use: | 13.9L/100km |
| Wheels: | 20×8.5-inch (front), 20×11-inch (rear) |
| Tyres: | 245/30 (front), 305/30 (rear) |
| Length: | 4520mm |
| Width: | 1933mm |
| Height: | 1165mm |
| Weight: | 1422kg |
| 0-100km/h: | 2.9 seconds (claimed) |