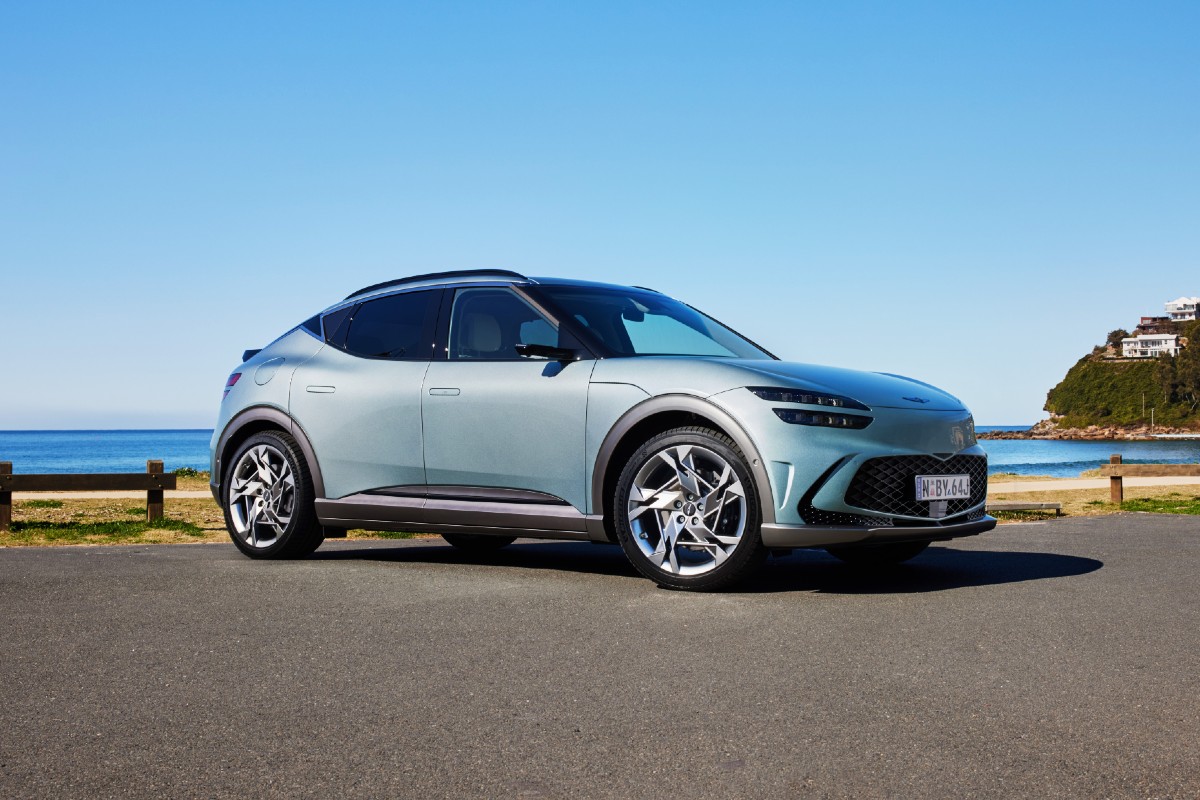 What is it?
The most compelling model yet from Hyundai's upstart luxury brand. After laying the foundations with its conservative G70 and G80 sedans, then increasing its appeal with the GV70 and GV80 SUVs the brand has entered its new era of electrification.
The GV60 is an all-electric compact SUV that's based on the same state-of-the-art 'e-GMP' underpinnings as the Hyundai Ioniq 5 and Kia EV6. That means it has the latest technology from the South Korean giant – including high-performance dual-motors and an 800-volt electrical system that allows for both ultra-rapid and bi-directional charging.
It's also got head-turning looks, with plenty of comments and second-glances noticed from passers-by during our time in the car. And you can't blame them, Genesis' 'chief creative officer' is Luc Donckerwolke, who's previous jobs were head of design at both Lamborghini and Bentley – so he knows how to shape a premium car.
Does it have any racing pedigree?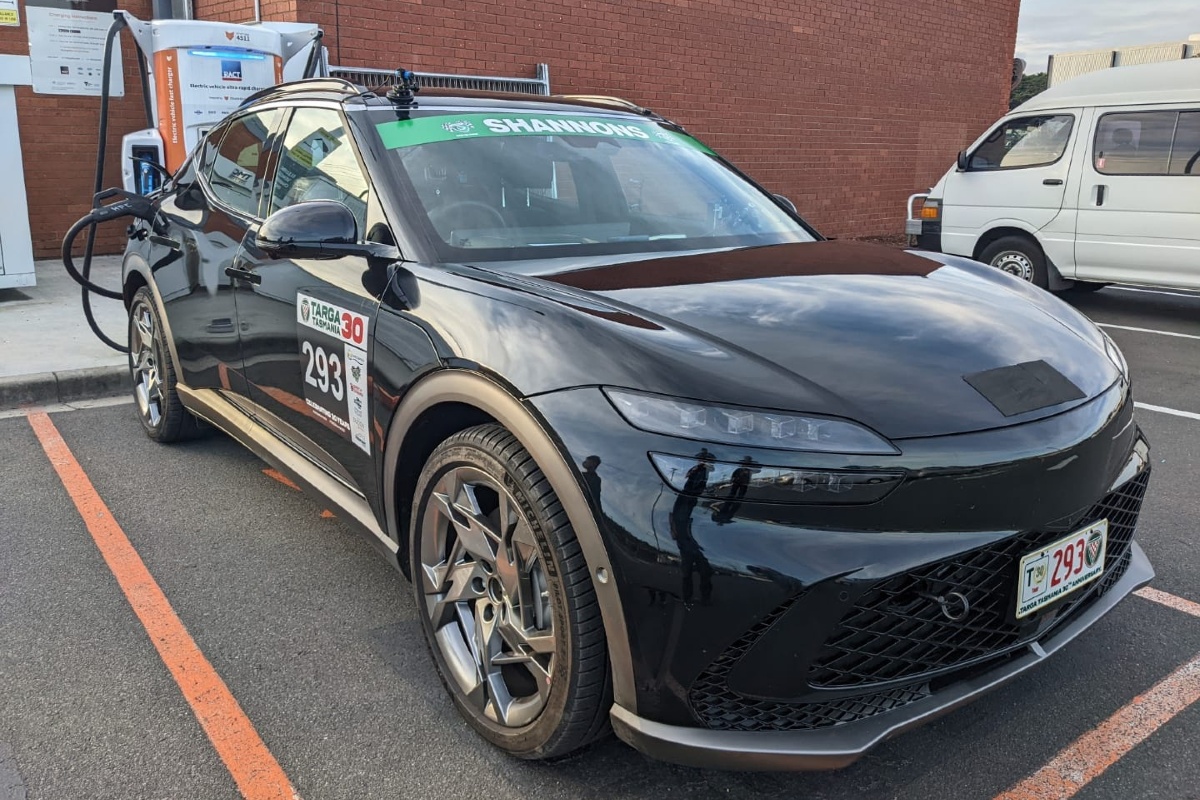 Not yet…
Genesis Australia was caught running the stages in this year's Targa Tasmania in a 'disguised' GV60. Was this a 'recce' for a potential all-electric attempt on a future tarmac rally? Only time will tell but in terms of performance it feels more than capable of being a fun and fast car over a tarmac special stage.
READ MORE: The electric car taking on Targa Tasmania
What's under the bonnet?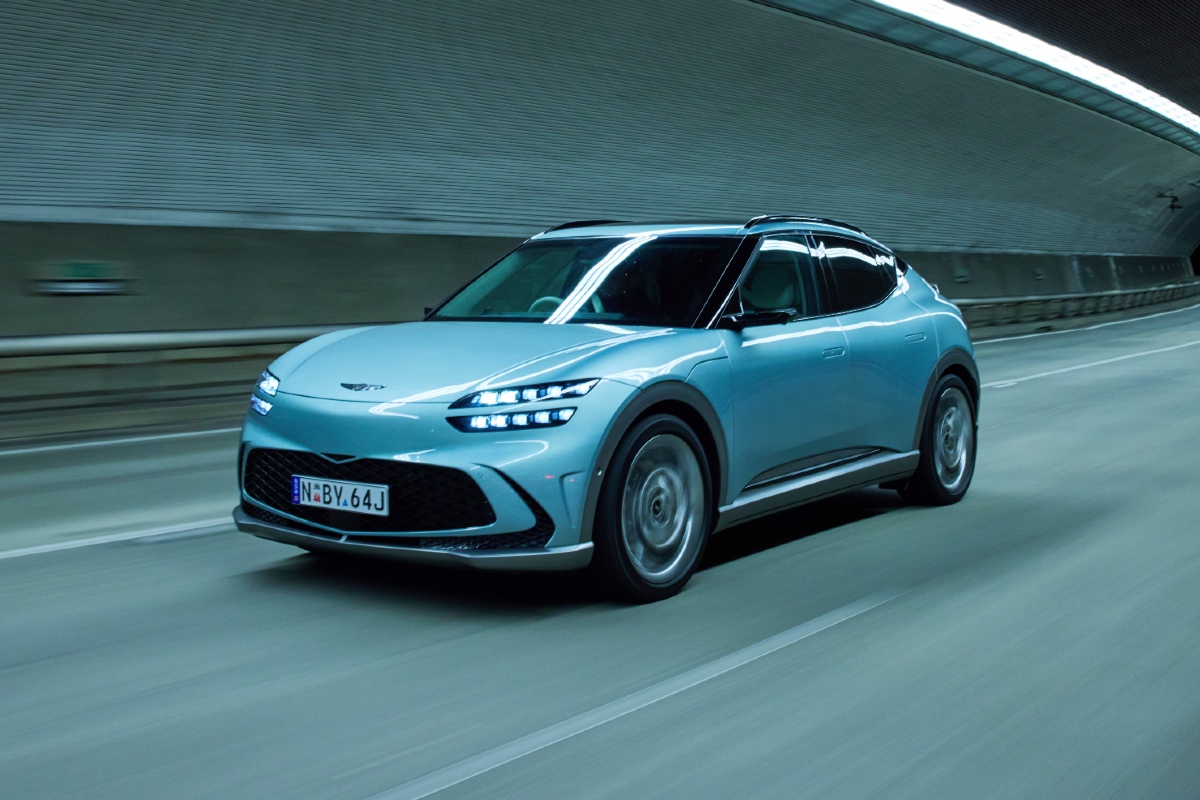 There are two versions of the GV60 available but both with dual-motors, all-wheel drive and 77.4kWh batteries. The 'standard' model offers 234kW of power and 605Nm of torque, while the Performance model bumps those figures up to 360kW and 700Nm.
We sampled the latter, and it certainly lived up to its Performance name. With all that torque available almost instantly it launches with the ferocity we've come to expect from electric vehicles, sprinting from 0-100km/h in just 4.0 seconds.
And if that's not enough, there's a button on the steering wheel marked 'Boost', which gives you a 10 second burst of extra performance if you need it – for overtaking or similar situations.
But just as impressive as the motors as the battery. Genesis claims the GV60 Performance can run up to 466km between recharging (470km in the standard model), which is more-than-adequate for most people (or at least those who should be considering an EV).
As good as that is, it's what else the battery can do, because the GV60 is fitted with a bi-directional system that means you can draw power from it. Otherwise known as vehicle-to-load (V2L) it means – with the help of a special plug – you can use the batteries in the GV60 to run electrical equipment.
For example, during our time in the car I woke up to a suburb-wide power outage but needed to use my clothes dryer to get ready for the day. So, I simply relocated my dryer to my driveway and let the GV60 act as a power station.
It's an incredibly useful bonus feature to have, and not something available on all electric vehicles yet. It gives the GV60 an added layer of appeal.
How does it handle?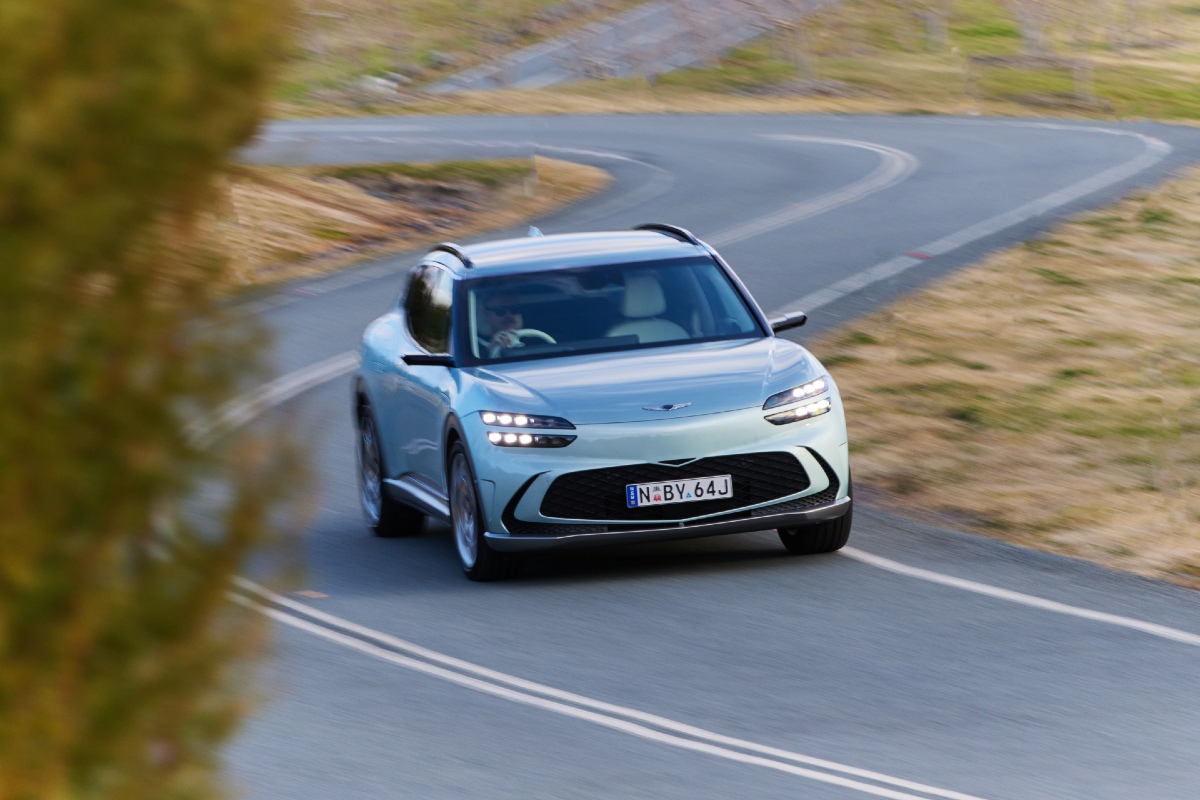 While it has plenty of straight line performance that lives up to its badge, the GV60 is still an electric SUV rather than a genuine hot hatch because of its height and weight. Despite the GV60 Performance coming equipped with adaptive suspension it still has a lot of mass to control and that means it feels slow and top-heavy when cornering sharply. That's not to say it feels unpleasant to drive, but it clearly fits more within the SUV space than a true sporty vehicle.
The good news about the adaptive suspension is it provides a relatively compliant and comfortable ride, especially for an EV. Typically the added weight of the batteries leads to stiff suspension to try and control so many kilograms. But despite riding on 21-inch wheels the GV60 Performance never feels uncomfortable or harsh over bumps.
Where would you most like to drive it?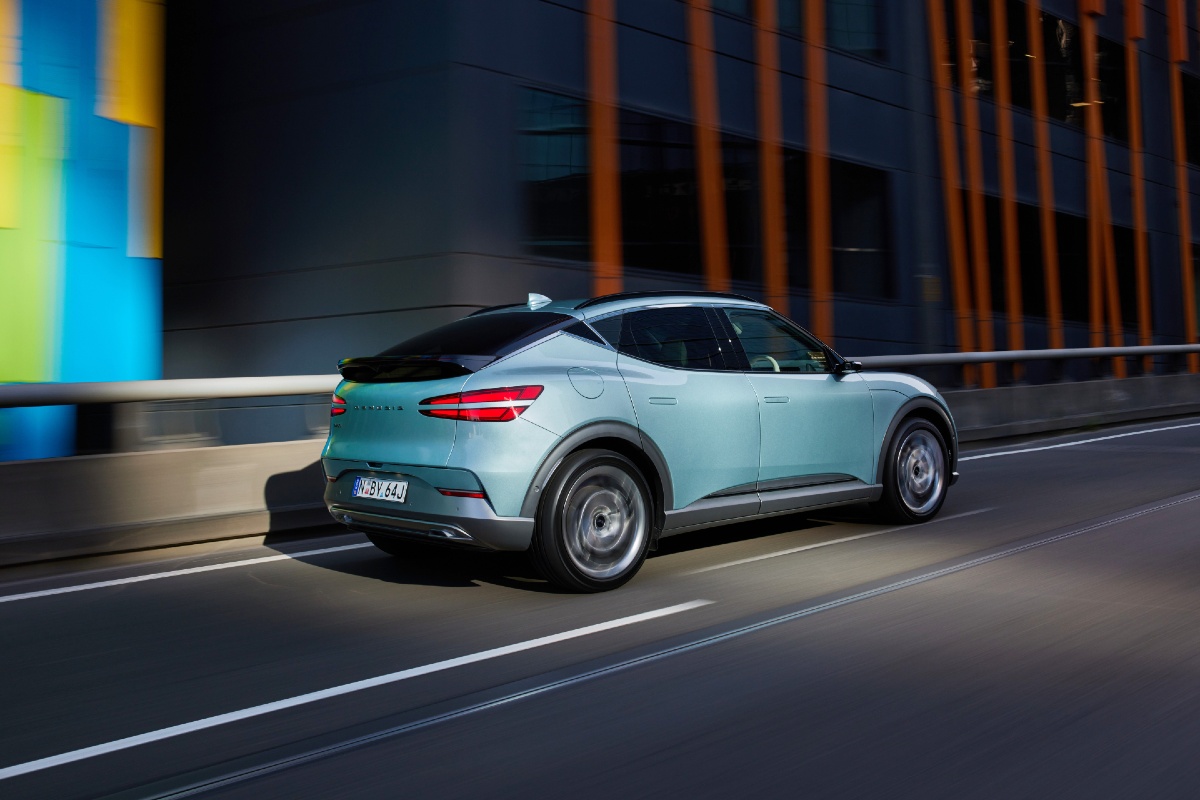 It may not be a racetrack-ready EV like the Porsche Taycan GTS or Audi e-tron GT, but the GV60 Performance would make an ideal companion for a weekend drive into the countryside. Given its range of more than 400km it could easily manage a trip to some of the wine regions outside the likes of Sydney, Melbourne and Adelaide, where you can let it flow through the wide open roads and unleash its ferocious motors when needed.
What's the interior like?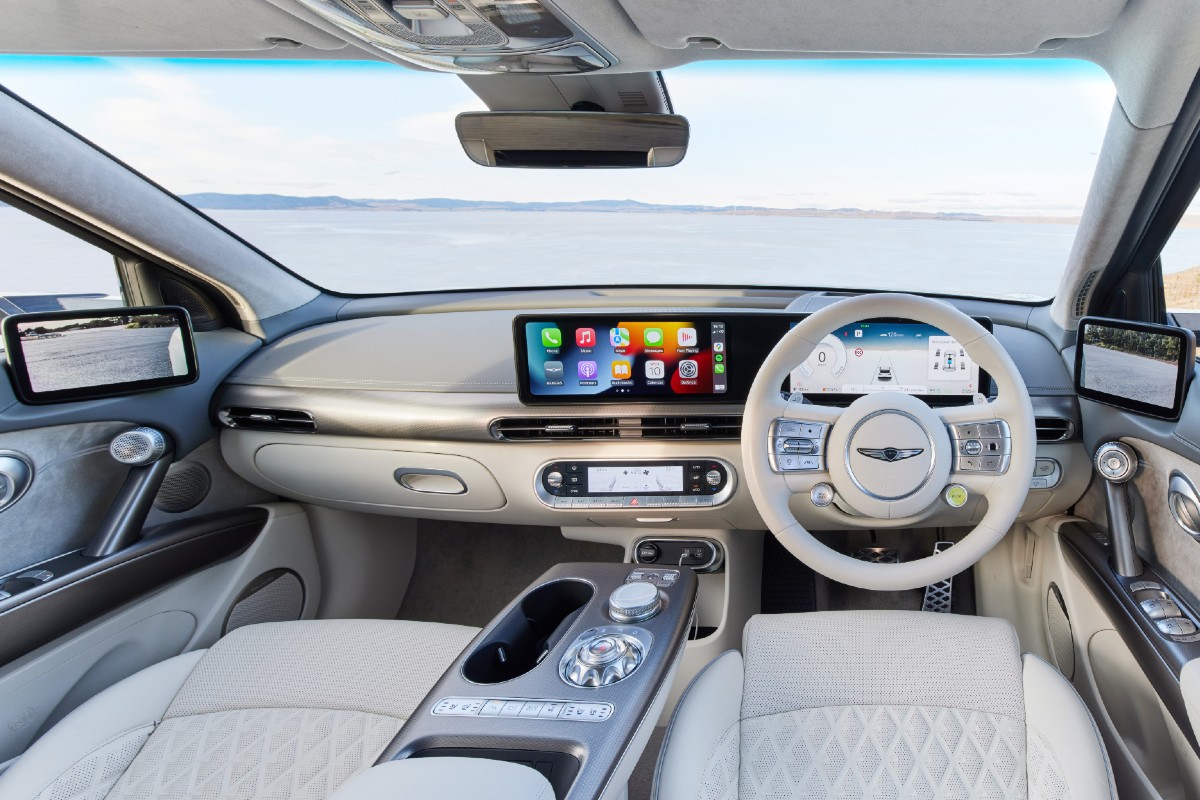 Striking in looks and premium in feel the GV60 is a nice vehicle to be inside. There's a genuine 'wow factor' with elements like the 'Crystal Sphere', which is just a mood light when the car is off and rolls over to reveal the rotary dial gear selector, but every single person I had in the car with me noticed and commented on it; which is the type of detail that makes a luxury car standout from the pack.
There's plenty of technology too, with dual large screens for the instrument display and infotainment screen enclosed in a singular panel for a dramatic look. And if that's not enough screens for you the GV60 comes without conventional wing mirrors and instead uses the modern trend of more aerodynamic cameras with screens inside the cabin.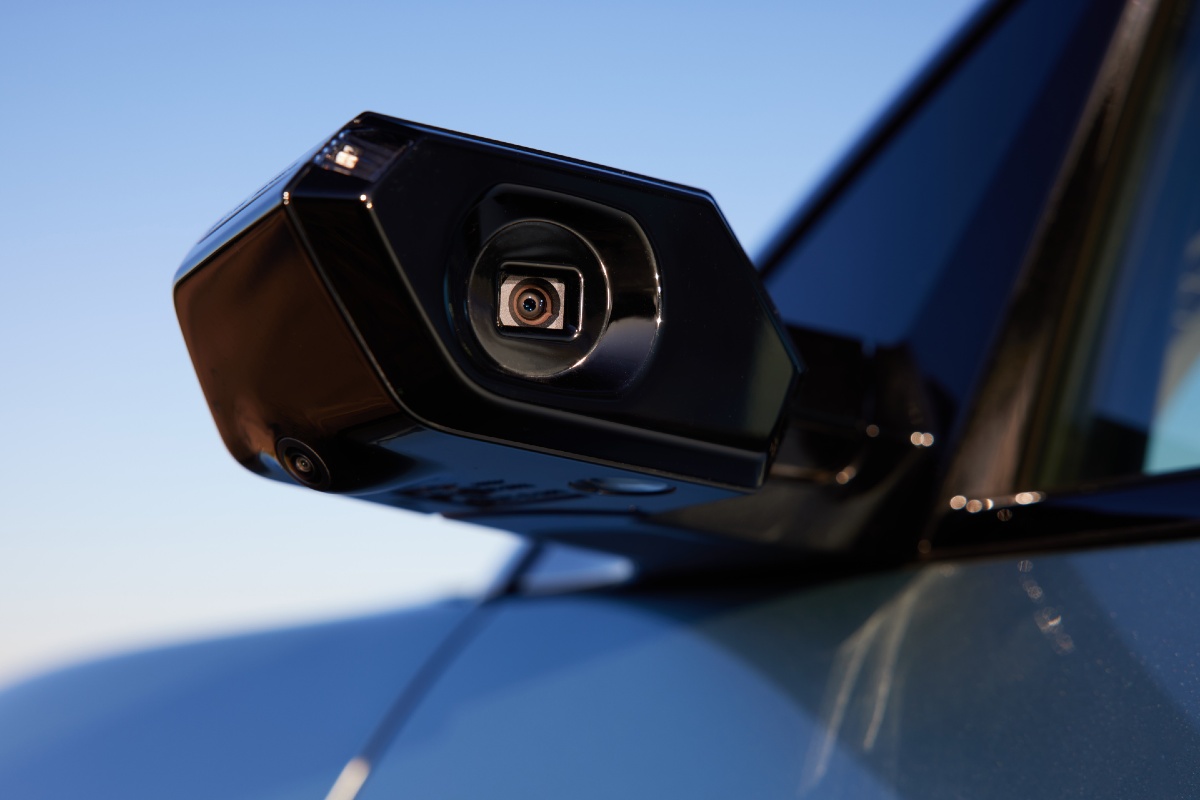 We've already tested similar technology on the Audi e-tron and while the smaller cameras help with aerodynamics the perspective of the screen can take some getting used to. The Genesis is perhaps easier than the Audi because of the particular angle of the screens but they do jut out more and don't look as well integrated as the e-tron.
Space is also impressive in the GV60 cabin. Because it's built on a bespoke EV platform it has allowed the designers more freedom for interior room, so there's space for four adults to sit in total comfort.
How much does the Genesis GV60 cost?
All this technology and style doesn't come cheap, with the GV60 AWD priced from $103,700 and the GV60 Performance starting at $110,700 (plus on-road costs). However, that price does include the choice of either a five-year Chargefox subscription or a home charger installed to allow you to either recharge on the road or in your garage.
For comparison, the GV60's closest EV rival is the Tesla Model Y, which starts at $101,612 for its equivalent AWD Performance variant – so the Genesis is certainly competitive without being the cheapest option.
Would I buy one?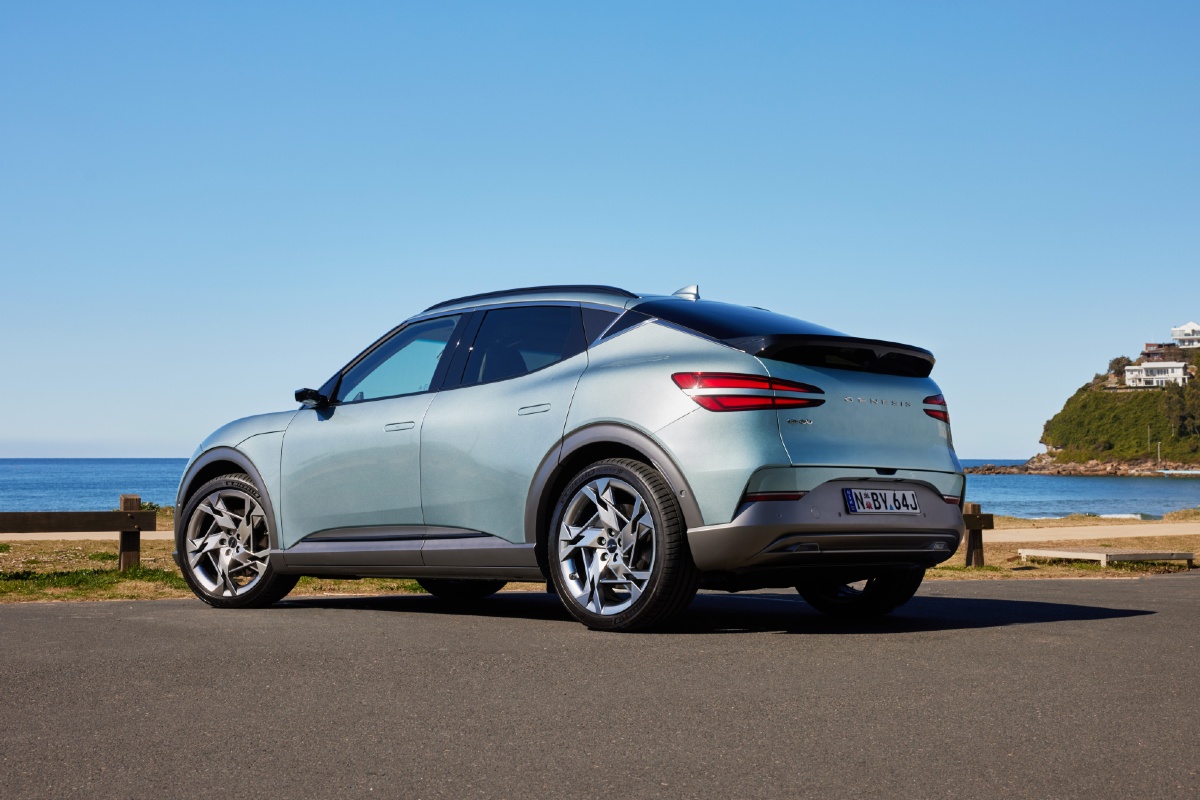 I'd seriously consider it, despite the overwhelming popularity of Tesla in the market today. The GV60 makes a strong case as the most interesting and appealing models from the Genesis brand to date.
It's stylish, spacious, luxurious and loaded with technology, which should all be expected from a luxury car that costs six-figures. But when you add on its electric powertrain and potent performance it becomes an even more intriguing and tempting proposition.
2022 Genesis GV60 price and specifications
| | |
| --- | --- |
| Price: | $110,700 (plus on-road costs |
| Powertrain: | Dual-electric motors |
| Power: | 360kW |
| Torque: | 700Nm |
| Transmission: | Single-speed automatic, all-wheel drive |
| Range: | 466km |
| Wheels: | 21-inch alloys |
| Length: | 4515mm |
| Width: | 1890mm |
| Height: | 1595mm |
| Weight: | 2210kg |
| 0-100km/h: | 4.0 seconds (claimed) |