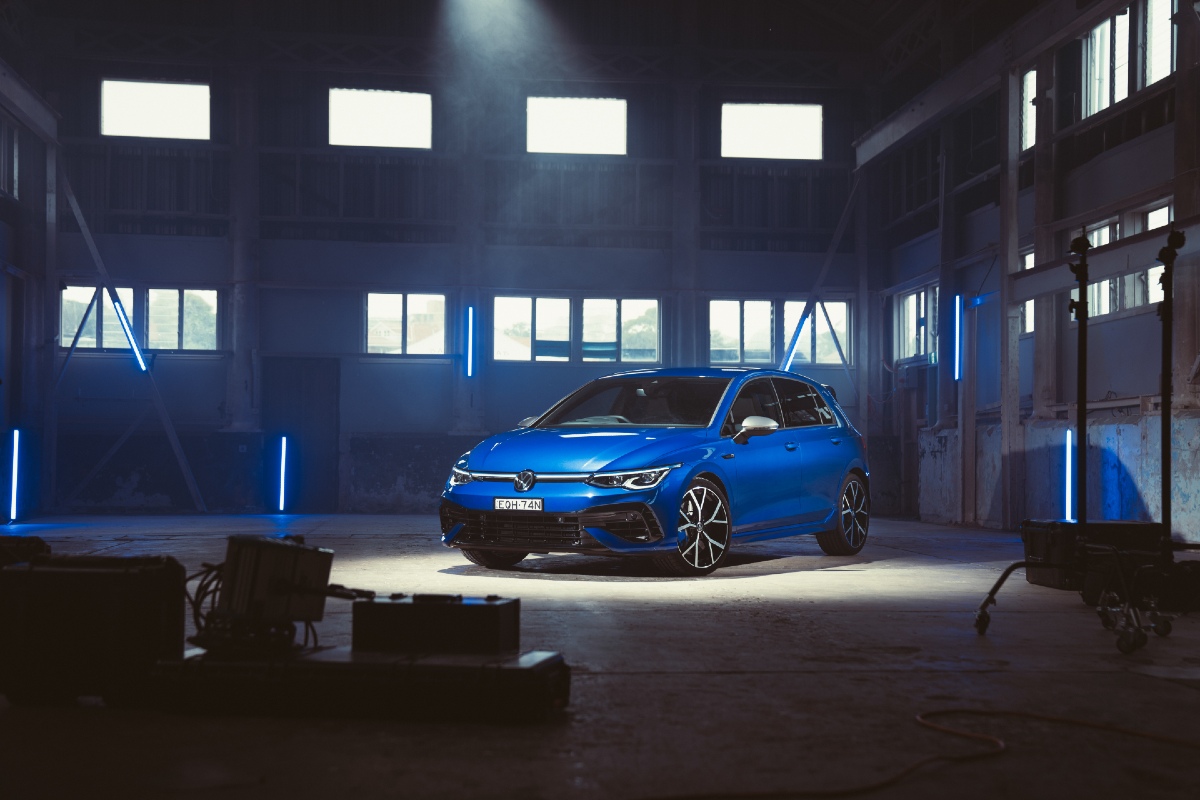 What is it?
The latest evolution of Volkswagen's flagship hot hatch. While the Golf GTI is the brand's more famous offering, the R is the faster, more luxurious version – and that's never been more true than this sixth-generation version.
Hot hatches used to follow a simple formula: take a small car and put the biggest engine you could squeeze in under the bonnet. Volkswagen really embraced that principle with the first two generations – the Golf R32 – powered by a 3.2-litre V6 engine.
Since switching to a four-cylinder turbo with the Golf Mk6, VW has looked for new ways to differentiate the R from the GTI. The biggest difference is the Golf R has always been all-wheel drive and for this new version it takes it to the next level with a system called 'R-Performance Torque Vectoring' – the same 'torque splitter' system from the new Audi RS3.
In other words, this is the most technologically advanced Golf R yet, this is how it drives…
Does it have any racing pedigree?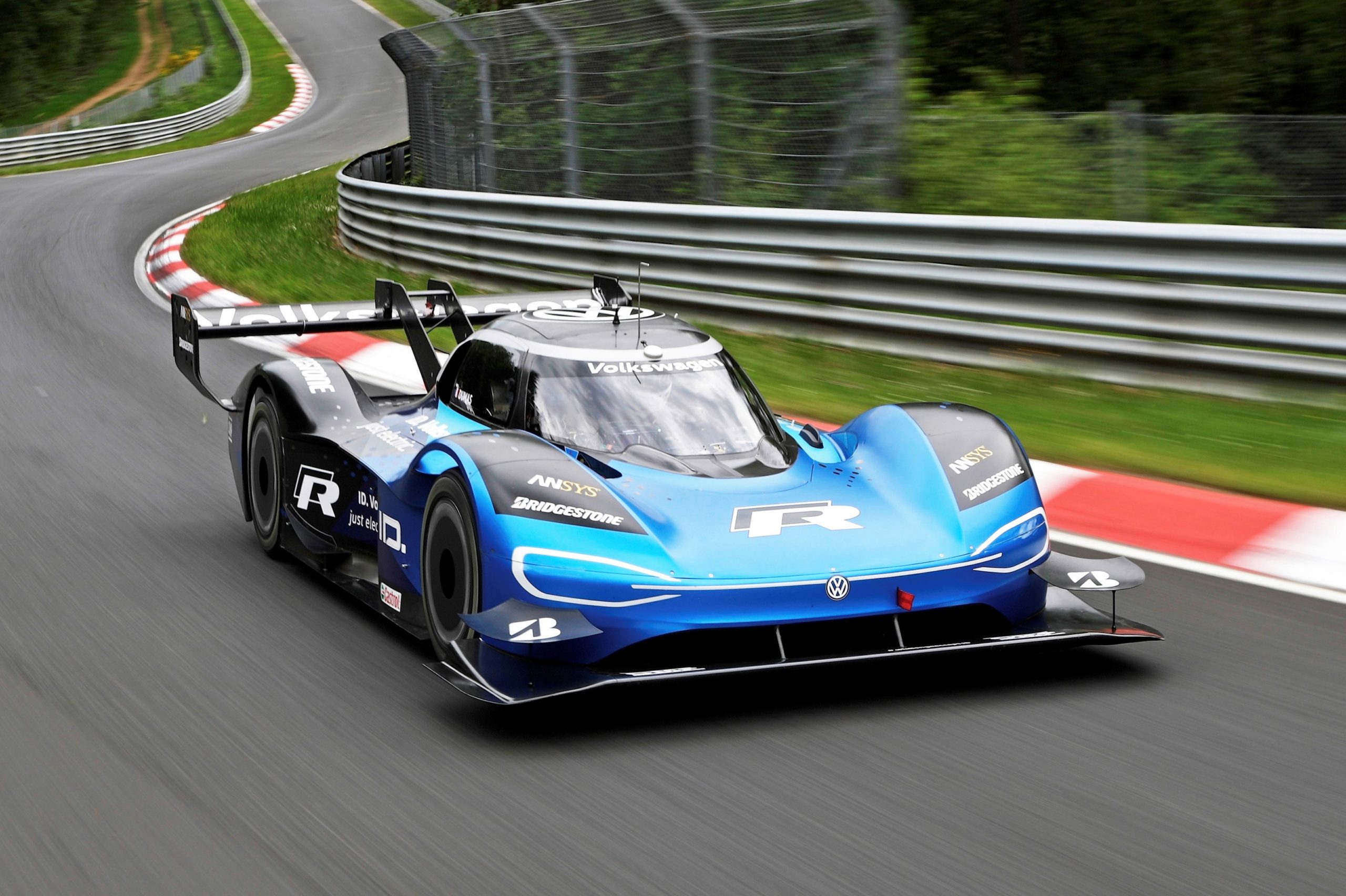 Volkswagen has a lot of history in motorsport, but unfortunately it's precisely that – history. In the wake of its diesel emissions scandal the German giant decided to focus on an electric future and shut down its internal motorsport department.
Before it did, it built the all-electric ID.R prototype and enjoyed huge success in the World Rally Championship with its Polo and in TCR with the Golf GTI, so it left with a bang.
The good news is, while Volkswagen has quit motor racing it hasn't given up on performance cars and has actually expanded its R line-up to include the Tiguan R and T-Roc R SUVs alongside the Golf R hatch and wagon.
What's under the bonnet?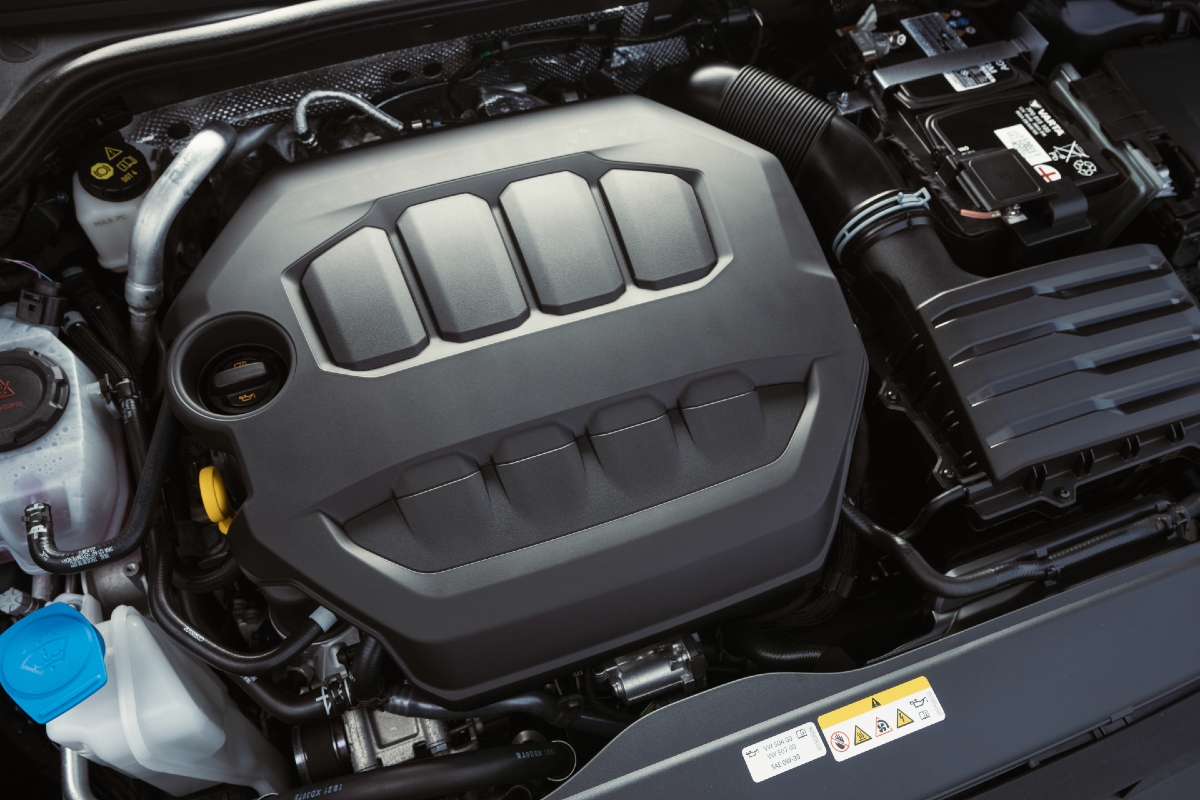 The latest Golf R continues Volkswagen's recent theme of using its venerable 2.0-litre four-cylinder turbocharged petrol engine. It's good for 235kW of power and 400Nm of torque, which is notable because VW Australia originally announced it would make 420Nm but supply difficulties mean we get the version without the petrol particulate filter (PPF) knocking back pulling power slightly.
While more grunt is always better, the truth is you won't really miss it. The Golf R has significant performance, running 0-100km/h in just 4.8 seconds.
It still runs through a seven-speed dual-clutch transmission and all-wheel drive system, but as we mentioned earlier, it's an all-new all-paw set-up. The Haldex part-time all-wheel drive system of the all model is dropped in favour of the new 'R-Performance Torque Vectoring.' This is also known as the 'torque splitter' in the Audi RS3 and consists of a pair of multi-disc clutches on each rear driveshaft that allows for drive to be sent to each rear wheel independently.
It means it has not only superior handling because it's more adaptable than the old system, but also the ability to drift because it can send more power to the rear wheels.
How does it handle?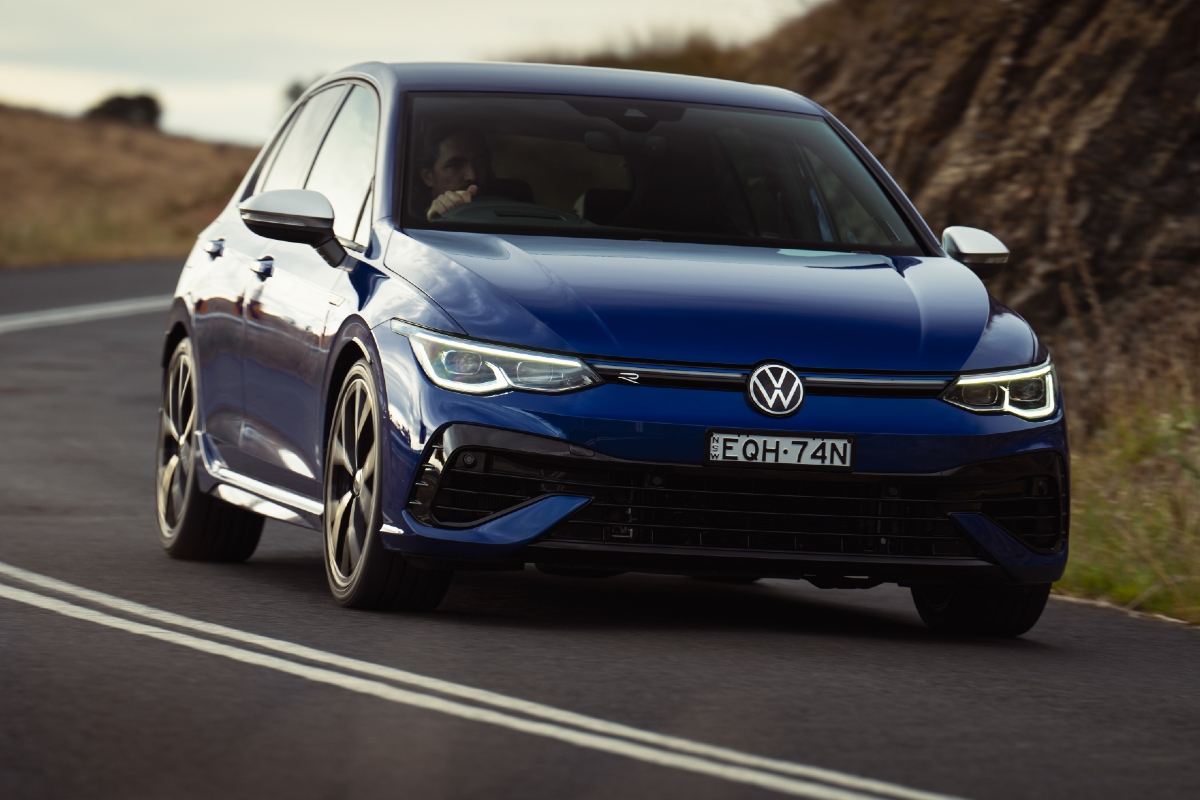 Naturally with the new all-wheel drive system this latest Golf R is a different beast compared to its predecessor. It feels sharper and more responsive, without the old model's tendency to slip into torque steer when you put your foot down.
It makes it feel much more like a compact performance car than a traditional hot hatch, with the state-of-the-art chassis working its magic to make it respond to your inputs with urgency and precision.
It helps that there are several new driving modes that alter the drivetrain and suspension depending on the conditions. While it still has the usual 'Sport' and 'Comfort' modes, there's now a new 'Drift' mode – which sends 100 per cent of the torque to one wheel to help you slide the back – and a 'Special' mode – tuned specifically for the Nurburgring, which means it's sport but more compliant.
This might be the pick of the modes, depending on where you live, because at its stiffest the suspension is too much for Australia's choppy roads.
Where would you most like to drive it?
Unfortunately our test drive was limited to the road so we didn't get to experience the full potential of the new Golf R. In addition to the 'Drift' and 'Special' modes there's also a new 'Race' setting that dials every system – powertrain, steering and suspension – to its most dynamic setting.
What's the interior like?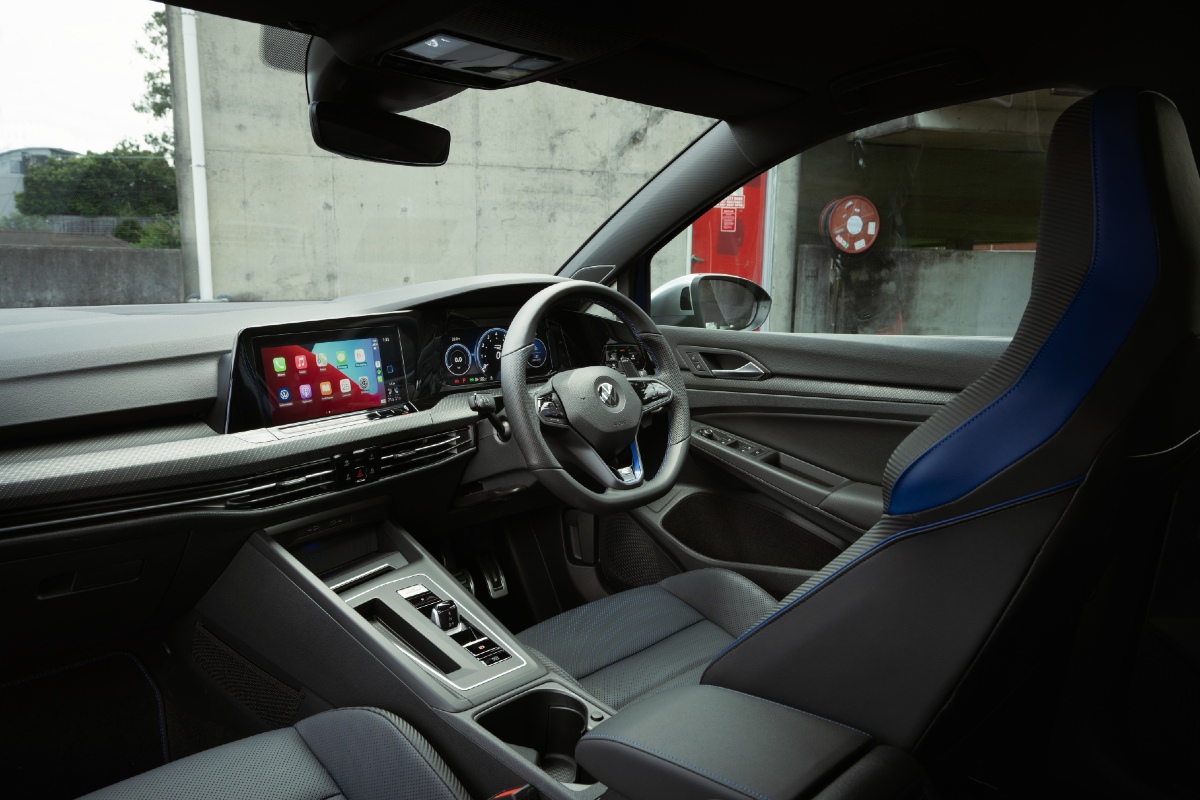 Volkswagen has continued to elevate the interior quality with each generation of Golf R. This latest version is the best yet, with a genuinely luxury-level of fit and finish.
As with the rest of this eighth-generation Golf range there's more technology in the cabin, with large screens for both the instrument panel and infotainment system.
It's a clean, modern look, with a small toggle for the gear selector and electronic park brake allowing for more small item storage in the centre console.
The seats are comfortable and supportive, trimmed in leather that adds to the premium feel of the R.
How much does the Volkswagen Golf R cost?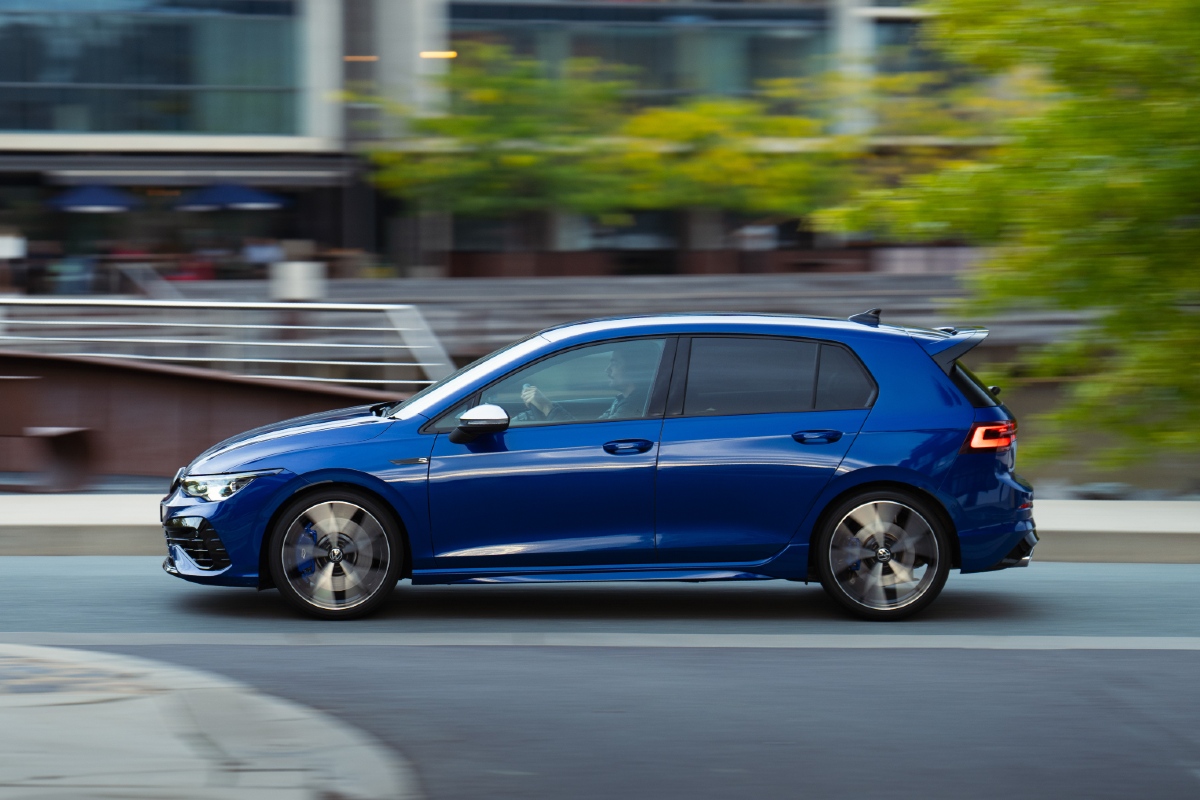 All this performance, technology and luxury comes at a price, with the Golf R starting at $65,990 (plus on-road costs). No matter how you look at it, that's a large sum of money for what is – at its core – a small hatchback.
It is very well equipped though, filled with safety and convenience features that do make it feel much more premium than a hot hatch from years previous.
The reality is, though, that all these small performance cars have risen in price in recent years. The Golf GTI now starts at $54,990, which is well above its initial role as an 'affordable' hot hatch.
But then again, the likes of the Toyota GR Yaris cost $49,500 despite its compact size and is a sell-out hit – so there is a market for these pricey hot hatches.
Would I buy one?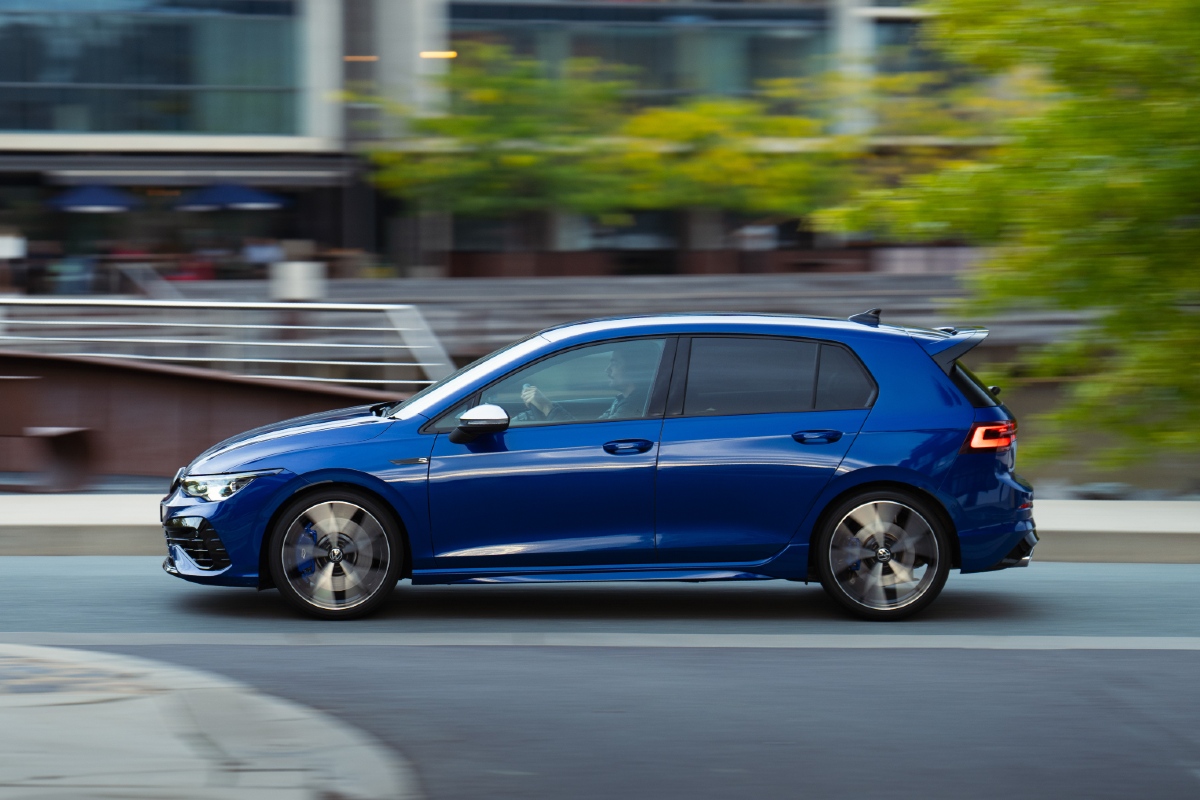 As much as I enjoy the new Golf R, it's hard to justify spending up to $70k (which is what it would cost to put on the road) on what is ultimately a hot hatch. It's a fantastic performance car though and if you can pay the price then you'll be rewarded with an incredibly quick and capable machine.
2022 Volkswagen Golf R price and specifications
| | |
| --- | --- |
| Price: | From $65,990 plus on-road costs |
| Engine: | 2.0-litre four-cylinder turbo petrol |
| Power: | 235kW at 5600-6500rpm |
| Torque: | 400Nm at 2000-5600rpm |
| Transmission: | Seven-speed dual-clutch auto, all-wheel drive |
| Fuel use: | 7.8L/100km |
| Wheels: | 19-inch alloys |
| Tyres: | 235/35 R19 |
| Length: | 4290mm |
| Width: | 1789mm |
| Height: | 1458mm |
| Weight: | 1501kg |
| 0-100km/h: | 4.8 seconds (claimed) |