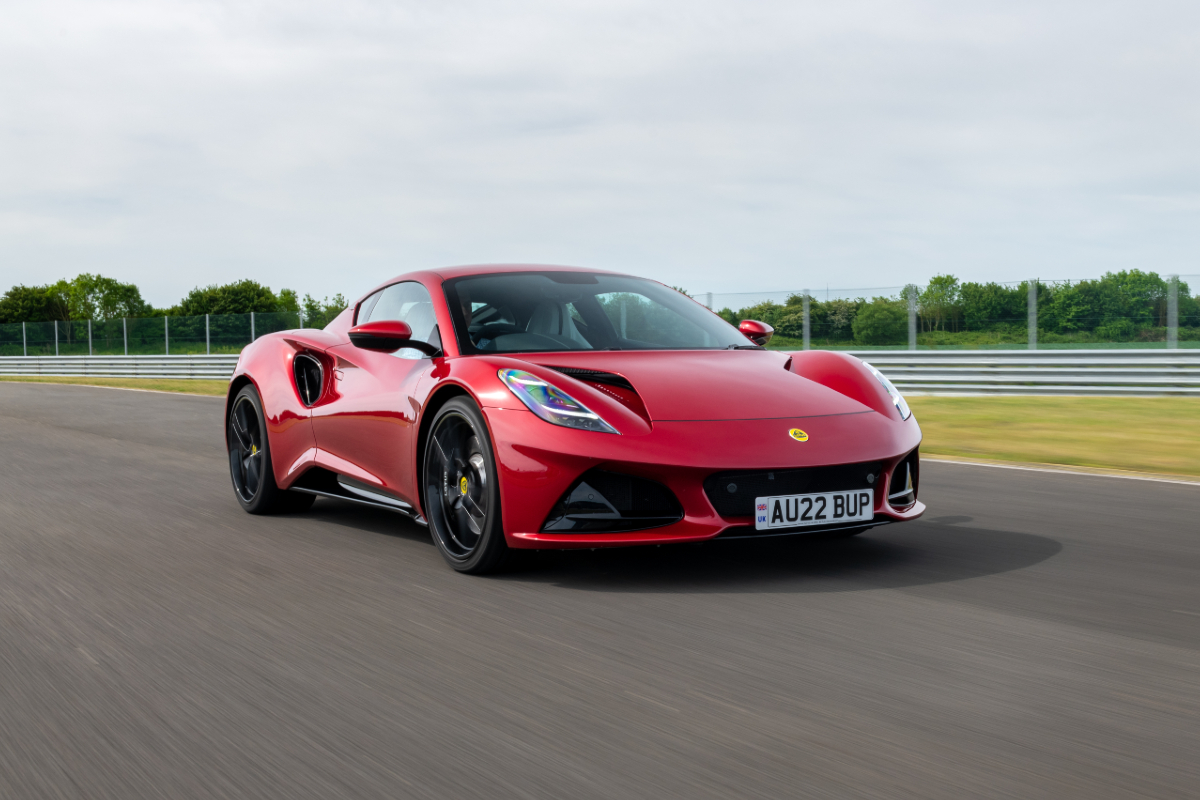 The history of Lotus Cars is long, sometimes illustrious, and often checkered. It's had more owners than the average VT Commodore over the years as it was bounced from founder Colin Chapman to British Car Auctions, General Motors, Proton and others before finally landing in the control of China's Geely.
Along the way, I've owned many Lotuses from the various different eras, some good, some bad and some truly awful. Far and away my favourite was the iconic Elise S1. I had a 1997 one that I sold only last year. The purest sports car ever made in my opinion.
Geely is probably the most technically capable Chinese car manufacturing group there is. They own Volvo, Polestar and LEVC who make the London Taxi as well as their own Geely and Lynk & Co car brands. Geely have been at the forefront of EV development for over a decade now and have also proven to be good custodians of both the Volvo and London Taxi brands. Their investments have transformed both those businesses.
READ MORE: How Lotus is reinventing itself with an electric future
All of which leads me to the fact that I recently had two new vehicles in front of me to drive that both sported the famous ACBC Lotus badge as a direct result of the heavy investment made into Lotus Cars by Geely in recent years.
They couldn't have been more different. Total and utter counterparts. Namely, the Lotus Spelling Mistake and the Lotus Emira V6.
When I first read about the Eletre I definitely thought it was a spelling mistake. Was there a C missing or something? Turns out that not only was there no error, but Eletre means "coming to life" in Hungarian. I need to broaden my horizons, clearly.
READ MORE: All-electric Lotus Eletre SUV detailed
To the car itself. The Eletre R is huge, as big as a full beans Range Rover, heavy at around 2700kgs, and fully electric with over 900 drayhorses! Impressive – but nothing in that specification spells Lotus to me.
Meanwhile the Emira V6 is small, like Corolla small, light as in Corolla light, and comes with a 3.5-litre internal combustion engine that produces 400 thoroughbred ponies. And that definitely does spell Lotus to me.
So, for my short drive in the early production Spelling Mistake around the Norwell Motorplex on the Gold Coast (the car was unregistered but was right-hand drive), I parked any ideas of seeing the car as a Lotus.
It might not really be a Lotus (and it's certainly not made at Hethel, the UK home of Lotus Cars, being Chinese built by Geely) but this car is seriously impressive in its own right. Styled rather like the Lamborghini Urus, although with too many fiddly details to my mind, it has massive accommodation for four people. But what impressed me the most was how well built it was and how special the interior felt.
The drivetrain is typical EV, smooth and linear with mind blowing acceleration. Acceleration that is actually totally useless in everyday driving. Use of more than 10 per cent throttle on the public highway will potentially place you either in jail or in the back of the car in front, or both.
It steers and corners well enough for a two and a half ton SUV but it's not a sports car, and nor will it ever be used like one in this country, let's be honest. I can't comment on range and long use seat comfort, but the air-conditioning works as well as you'd expect for a premium product, the dashboard and controls have a pretty well balanced divide between analogue, physical, and touch screen switches.
This car is clearly aimed squarely at the Chinese premium market as demonstrated by the electric operation of the front passenger seat from the rear. Over there, any vehicle like the Eletre is owned almost exclusively by customers who employ chauffeurs. And in such an environment I'm sure it will succeed, given the quality of the product.
I've nothing but admiration for how far Chinese automotive engineering and manufacturing has clearly come in the last decade, on the evidence of this car. Legacy manufacturers should be worried, very worried indeed.
I just wish they'd called it the Geely Chairman or something, or even sold it as a Polestar, rather than putting the very emotive ACBC badges on it.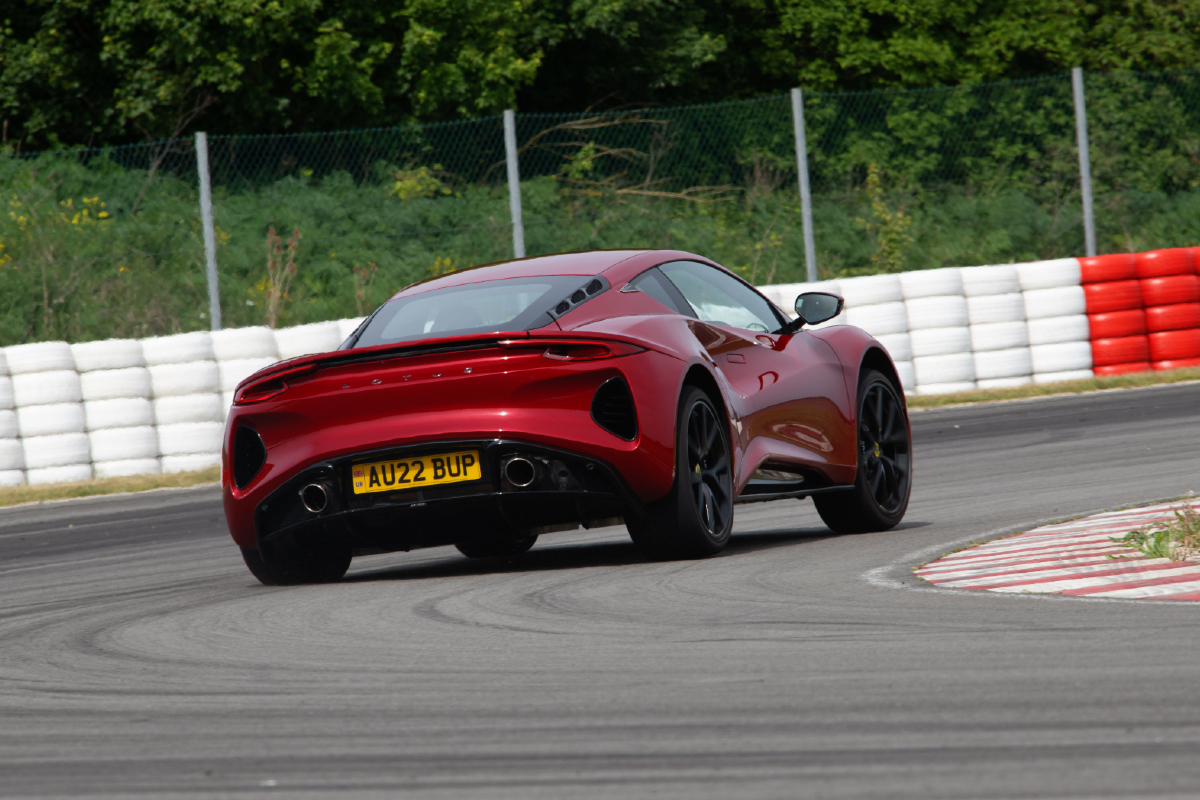 And then I stepped into the Emira. Unbridled joy. This car is everything that a Lotus should be, but properly screwed together by the look and feel of it over the few days of my test. Beautifully proportioned in my eyes, and finished in a gorgeous wine red metallic, the test car was the first Lotus I've ever sat in that didn't smell of fiberglass.
READ MORE: Lotus Emira revealed by Jenson Button
Nestle down into the cockpit in the way that you should in a proper sports car, and everything falls neatly to hand including the manual gearshift. The centre screen is not too big, but big enough to show what's needed and essential controls are actual switches, not touchscreen.
On the road, I couldn't stop driving the Emira. It's more than powerful enough for Australia and the driving experience is all the more pleasurable as a result of the beautifully torquey Toyota-derived, supercharged engine. The manual shift is rifle bolt quality. Light and precise to the extent that I found myself just changing gears for the hell of it.
A relatively sober couple of laps of Norwell nevertheless showed that the Emira really is a Lotus. The steering is wonderfully precise, and the cars goes exactly where you want it to with a minimum of fuss. A great front end. This car is a direct competitor to the Porsche Cayman and, until now, I'd never dream that anyone with half a brain would opt for a Lotus product over a Porsche one. But the Emira is a game changer.
Geely have allowed Lotus to build a much better mousetrap with the Emira by investing in the resources needed to design and build a properly competitive premium product. They did the same with Volvo.
So, hats off to them for that. And hats off to them for the sheer quality of the Spelling Mistake.
But please, Mr Geely, rebadge the Eletre and embrace your own heritage rather than trying to bask in the light of the brand created years ago by an entrepreneurial engineer in North London by the name of Anthony Colin Bruce Chapman.