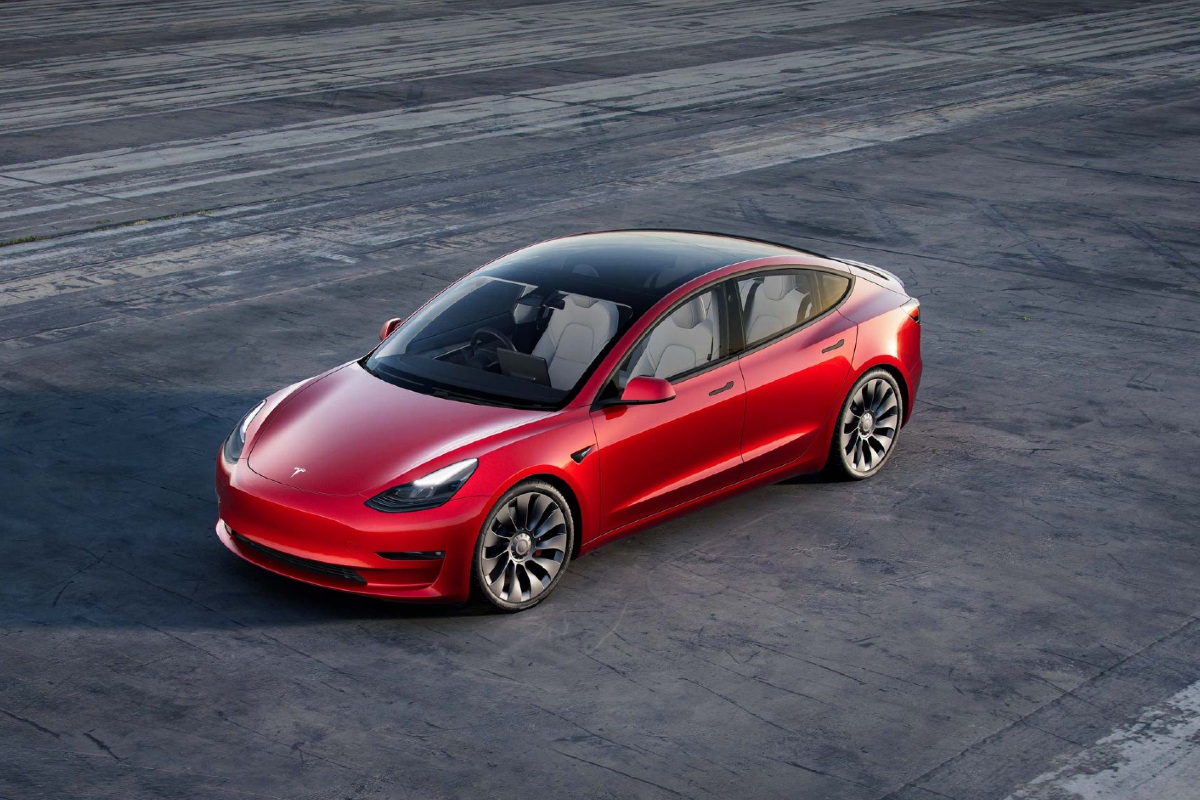 One of the hallmarks of Tesla's approach to selling their cars is that they deal directly with the end users. No dealers for them.
That's now a model that some other manufacturers are increasingly keen to follow as they see it as a quick route to better profitability. For example, both Honda and Mercedes Benz in Australia have adopted the so called "agency model" that retains the dealers as agents only to handle deliveries and servicing for set fees. Under the agency system, dealers still own, and stock, used cars but not new cars. New car stock belongs to the manufacturer/importer.
Up until 2019, Tesla sales in Australia were tiny. Only the (now discontinued in right-hand drive form) Model S and X were available. With the advent of supplies of the Model 3, and subsequently the Model Y, sales rapidly climbed, and continue to do so. The result of that is that there are now plenty of used Telsa Model 3s for sale. At the time of writing, there were 482 used Model 3s listed on the major car listing site in this country.
But the really interesting statistic is that, of those 482 cars, only about 16 per cent are in the hands of dealers. The vast majority of the cars are being offered by private users. Compare that with the BMW 320i for instance. Current listings show 198 used 320s for sale aged from 2019 onwards. Of those, 80 per cent are being offered by dealers. Alternatively, 75 per cent of used 2019 and newer Toyota RAV4s are being advertised by dealers.
You get the picture.
The Trade seemingly doesn't want to stock Teslas. Even Tesla themselves only appear to have around 20 actual unique used Model 3s on offer. A small number compared with the overall number of cars on the market.
Sooner or later, if the general Trade itself doesn't like a make or model of vehicle, it gets very difficult to sustain ongoing new car sales volume. Depreciation is often the biggest cost of ownership in normal times. COVID, of course, reduced, or even eliminated, depreciation for many models but that was short term and, as supply lines open up again, normality has increasingly returned.
So, why does it appear that the broader Trade isn't keen on Teslas?
Well, it's probably mainly due to two factors.
Firstly, when the advertised price of a new car model can go up or down at the drop of a hat (as is the case with Tesla), it's extremely difficult to value a used one. And it's not only the manufacturer that can alter pricing, incentive programmes from State governments can have the same effect. A $6000 incentive on a new electric car, like the one recently made available in Queensland, has a direct effect on the value of the equivalent used model.
So, managing depreciation expectations becomes a moving target. And that's not only a problem for the Trade when valuing a used car, it's also an issue for finance companies when they're trying to assess residuals.
Secondly, there's apprehension in the marketplace about warranty from what I'm told. Frankly, the overall vehicle warranty on a new Tesla 3 is by no means market leading at four years or 80,000 kms, whichever comes first. The battery and drive unit warranty is double that, which isn't bad but, using the used car listings again, approximately a quarter of eight year old cars across the country have done more than 150,000km by the time they're that age. So, those cars are out of warranty before the age limit kicks in.
I reckon, from both driving a number of electric cars myself and industry discussions, that the underlying Tesla drivetrain technology is probably the best in the industry.
But there's an awful lot more that goes into a car over and above the drivetrain. And I suspect that's what is scaring much of the Trade. They simply don't have enough visibility of, and therefore confidence in, how a used Tesla is going to hold up to the wear and tear of everyday use.
Moreover, how well is the actual warranty system working? And how available are spare parts compared with industry norms?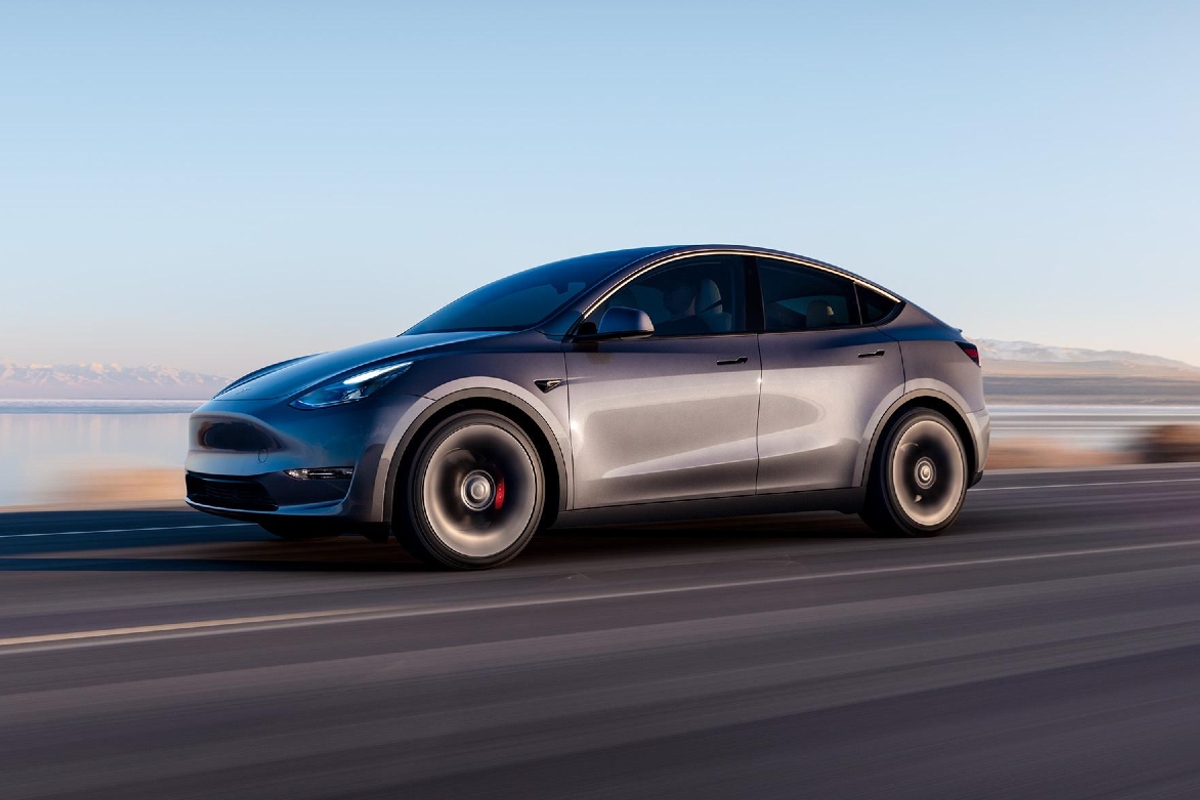 In the first half of this year, Tesla sold a very impressive 25,000 cars here. That's incredible really from a standing start in the volume sector only four years ago. But that means there's going to be a hell of a lot more used Teslas on the market in the years to come. I would estimate that, in three years' time, there'll be upwards of 3,000 used Teslas on the market at any given time.
Meanwhile, in the UK, the Trade appears to have embraced the volume Tesla models to a far greater extent than here. Around 80% of used Model 3s listed on Autotrader over there are being offered by dealers.
Therefore, if I were Tesla Australia, I'd be undertaking a huge programme of education whilst also embracing the Trade actively to become part of the solution before those ever bigger volumes of Model 3 and Model Y hit the used car market in the years to come.
Firstly, lay on a series of drive days for Trade only across the country. Encourage them to come and drive not only brand new Tesla products, but also some three-year-old cars. Be open and allow them to appreciate first-hand what the strengths of the products are and also how faults and recalls have been handled.
And then I'd seek to have a number of approved used Tesla resellers around Australia. Currently, there are some approved independent repair shops, so expand that concept into secondhand sales. These resellers would be able to offer not only fully Tesla checked and approved used cars but also extended Tesla warranties to enhance the purchasing proposition for potentially wary second and third owners.
The point is, that unless there is a sustainable used car market for Tesla volume models, the new car market for those same vehicles will inevitably suffer.
Billions of dollars worth of used cars are sitting in Trade inventories across the country. If those inventories didn't exist then the liquidity of the car market would take a huge hit with massive consequences for new car sales. Residual values would crash, and finance companies couldn't operate.
Tesla in particular, but also all those manufacturers seeking to switch to the agency model, need to understand that the broader car Trade carries the industry as a whole when it comes to used cars. Whatever they think, and however much they seek to sell new cars direct to end users, they ignore the used car market and those who form that Trade at their peril. No manufacturer is able to, or wants to, carry used car inventories in any material numbers themselves. They don't have the money or the people and infrastructure to do so.
Having said all that, Tesla has been remarkably successful, not only in Australia but around the world, often by doing the opposite of what following convention would suggest!
I'll be watching with interest as the market, the ultimate arbiter, plays out.