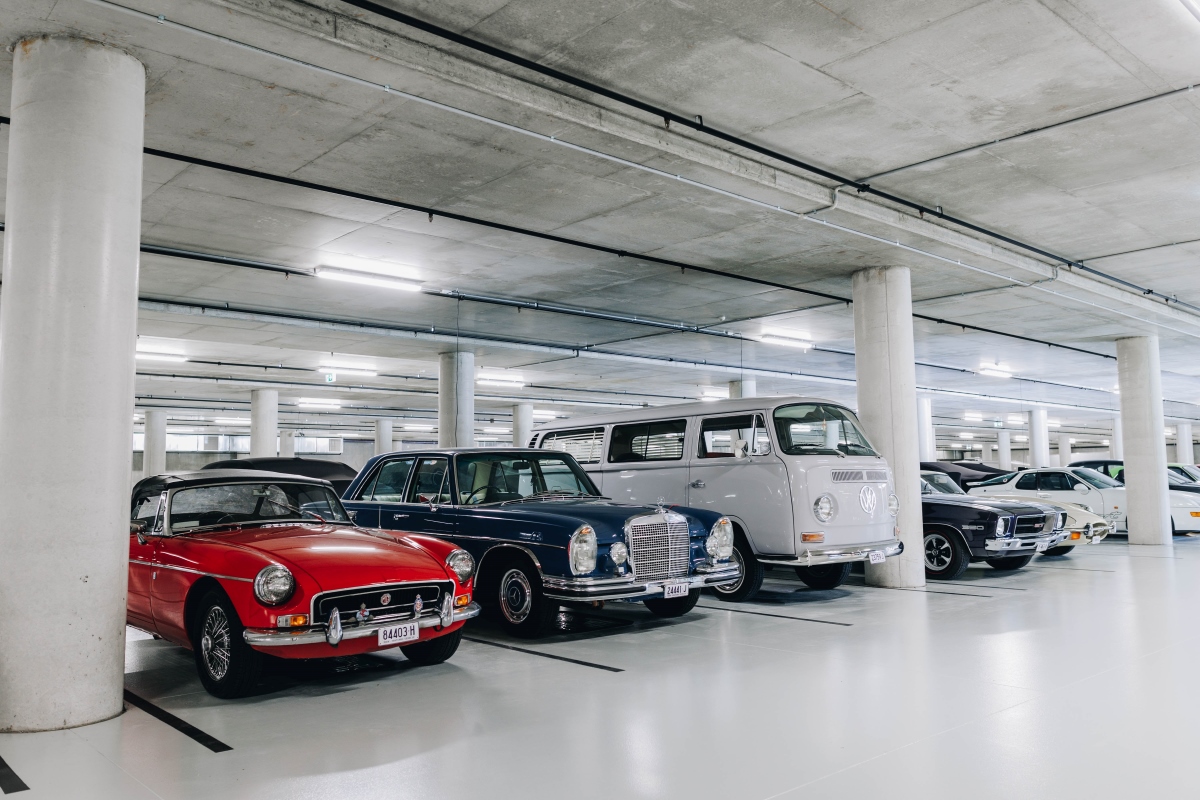 Collecting cars has become a popular pastime in recent years, perhaps accelerated by the seeming inevitability of an electric future. But collecting cars isn't an easy hobby, as cars require both space and care to be properly maintained.
Which is where STASH comes into the picture, it's Sydney's first purpose-built car storage facilities. Located in the Hills District about 45 minutes north-west of the CBD, STASH began in 2016 to provide collectors with a safe place to keep their cars.
Operated by friends, Scott Shedden and Josh Climpson, STASH currently looks after 180 cars but has space for up to approximately 500 vehicles in total. Amongst the collection are everything from European sports cars to former racing cars.
"We treat every vehicle as special irrespective of value because they're all important to somebody," Climpson explained. "We deal with everything from MX-5s to Aventadors. When we ensure the health of these vehicles through preventative measures it means we keep them from spending unnecessary time in mechanic shops. And our location has some of the best driving roads nearby. We really consider the time spent out here in your special car 'valuable miles'. It's not wasted in traffic or on freeways."
In order to keep these cars in working order STASH has a CTEK battery conditioner for each parking bay, this ensures that each vehicle is ready to run whenever the owner wants to take it for a spin – even if it's been months since it last started.
"We're actively engaging with the vehicles to keep them drive ready," said Climpson. "These vehicles aren't driven very often, so it's important that we undertake routine start-ups to bring them to temperature, that we're depressing the clutch and brakes, and we routinely inflate tyres to storage pressures and rotate the wheels to prevent flat spotting. All the processes that ensure hoses, lines, seals and gaskets are all kept in use to prolong the life of the componentry."