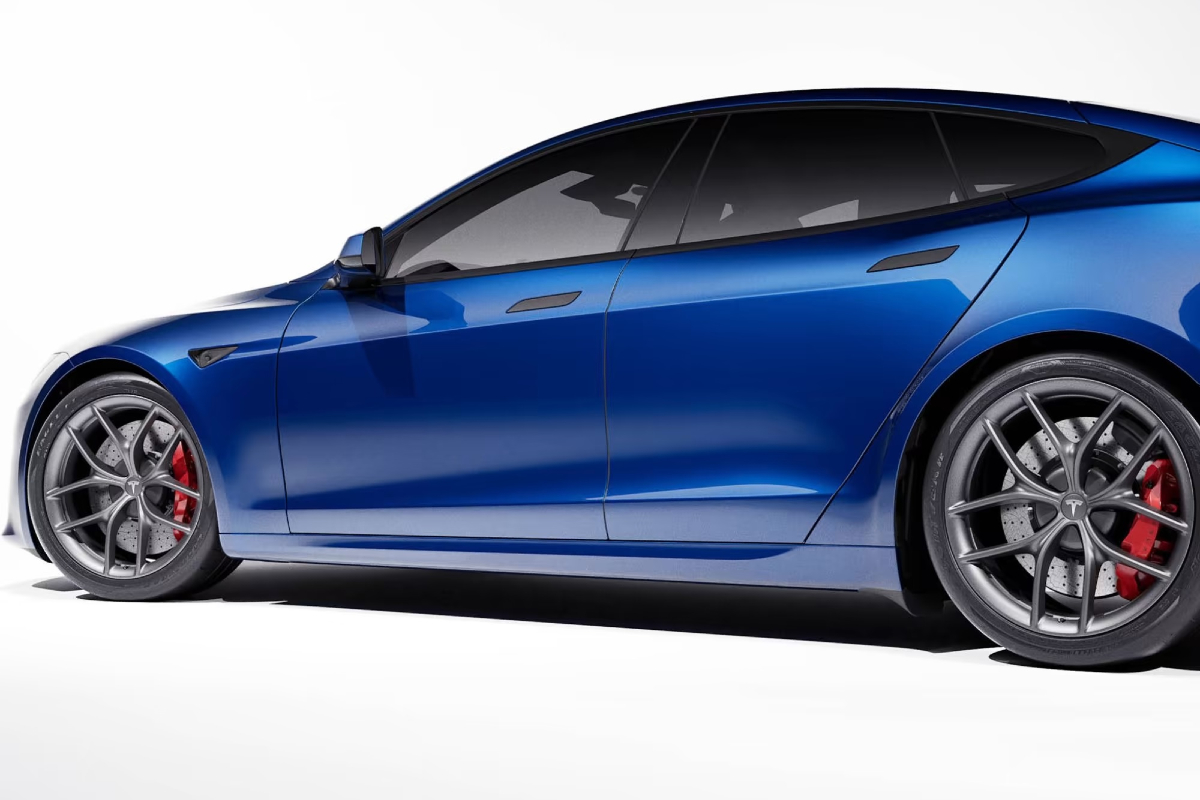 American electric car maker Tesla has unveiled its first track-ready options. An all-new Track Package has been launched for the Model S Plaid, but there's bad news for would-be Australian buyers.
The Track Package consists of carbon ceramic brakes and new Zero-G wheels with Goodyear Supercar 3R tyres, as well as unlocking a new top speed of 322km/h (200mph), and costs US$15,000-$20,000 to add to any Model S built after 2021.
Which is a problem for Australians because the updated Model S, which launched in 2021, is reportedly set to keep the steering wheel on the left-hand side.
While the smaller Model 3 and Model Y are selling in big numbers (both finished inside the top 10 best-sellers in April) the larger Model S sedan and Model X SUV won't be returning to Australian roads after owners published what they claimed was correspondence from Tesla stating that neither will be built in right-hand drive anymore.
Up until the start of May, potential customers could put down a $350 deposit for either of the two bigger Teslas. Since then the deposit button has been replaced by a 'Get Updates' one, which takes you to a link to sign up for a mailing list for future information. Tesla will reportedly offer refunds for deposits taken or customers can switch their payment to a Model 3 or Model Y.
The last Australian deliveries of the Model S and X came in 2020, before the facelifted version of the sedan was launched internationally in 2021. Since then the updated version has gone on sale in the right-hand drive UK market, but reports from there indicate it will be discontinued due to a lack of demand.