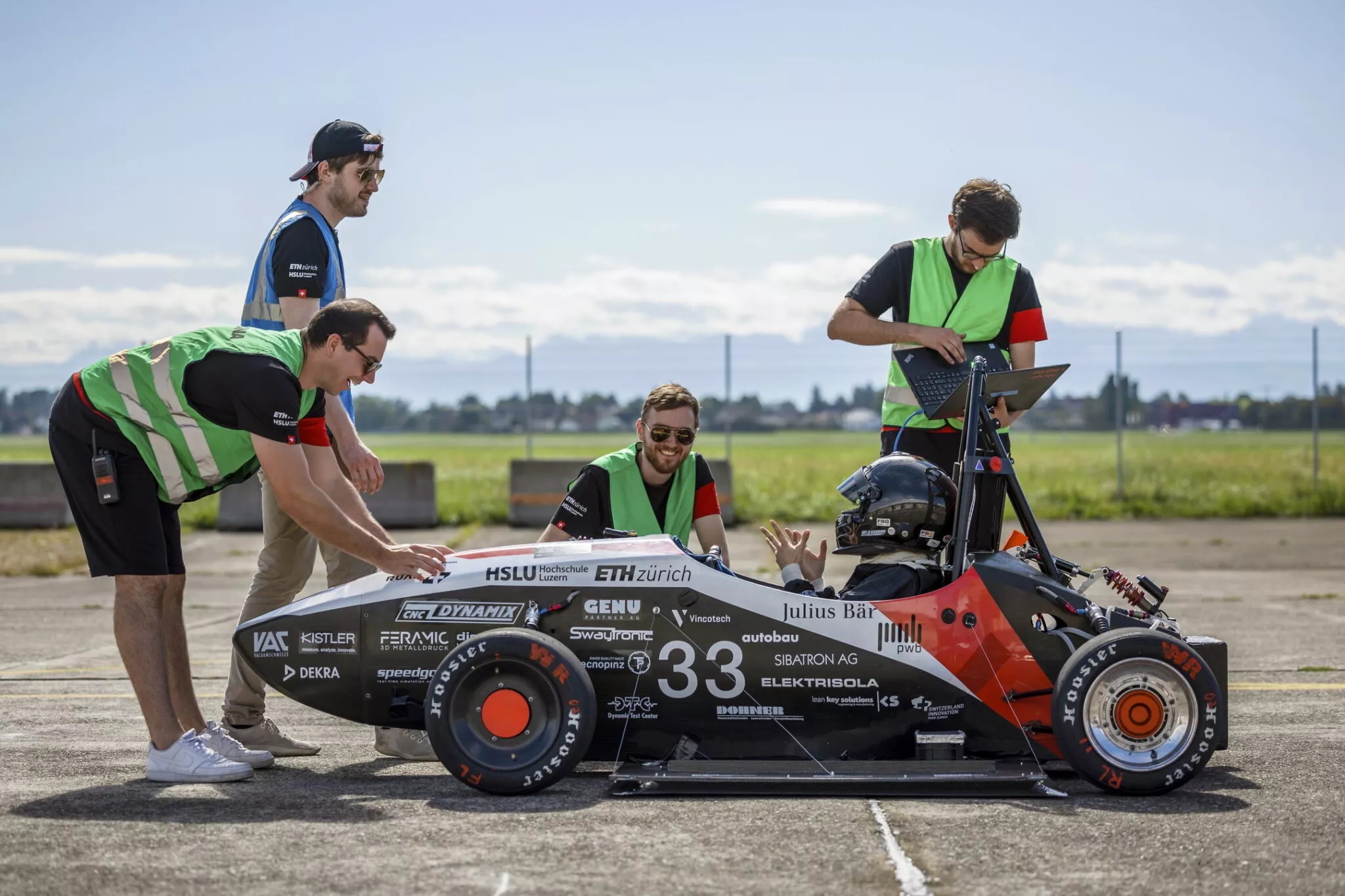 A team of university students has smashed the record for the fastest accelerating car, launching from 0-100km/h in less than one second.
The Guinness World Record team has confirmed that the group from ETH Zurich and Lucerne University of Applied Sciences in Switzerland accelerated from 0-100km/h in just 0.956 seconds in its custom-made Mythen electric vehicle. For context, Formula 1 cars take around 2.7 seconds to hit the same mark and a Formula E car takes 2.8 seconds.
The Mythen weighs just 140kg and boasts 243kW of power from its four electric motors, for a staggering power-to-weight ratio of 1.7kW per kilogram. In order to achieve traction in order to accelerate so quickly, the students had to develop a special ground effects system for the tiny machine.
Driver Kate Maggetti described the ferocious acceleration of the little car as like a rollercoaster.
Check out the video below to learn more about the team and see this remarkable car in action.