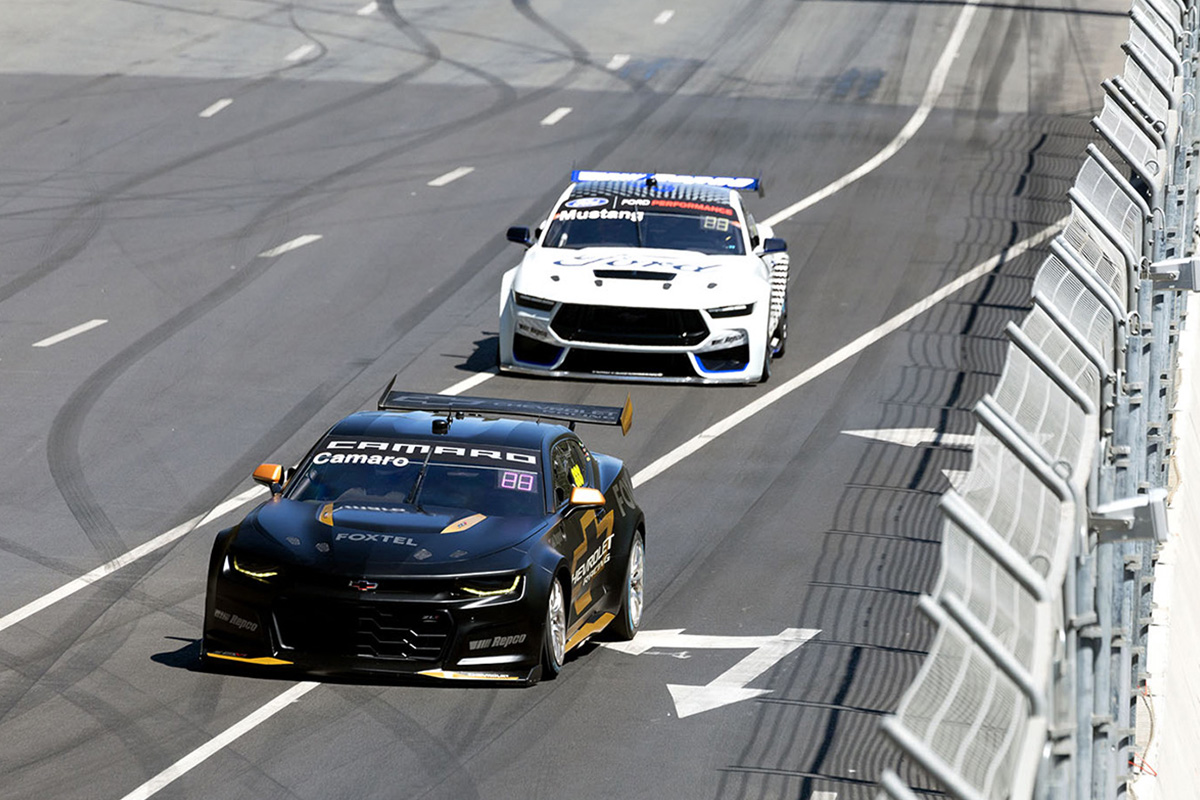 That is the question every motor racing series should be asking itself – where are we going as a sport?
Why? Because the automotive world that has underpinned racing for more than a century is undergoing arguably its most radical change in history, with consumers shifting away from both passenger cars and the internal combustion engines. Those are the two key ingredients for most forms of motor racing around the world, and especially in Australia, so questions must be asked about what direction the sport will take to adapt to a changing environment.
There are all-electric categories that, crucially, don't rely on any production car connection, such as Formula E and Extreme E, even the most ardent fans of both would struggle to argue either is close to the likes of Formula One and the World Rally Championship in terms of following and engagement.
The truth is, internal combustion is here to stay for the foreseeable future, because for every brand that has announced a target of 2030 or 2035 to switch their entire line-up to electric vehicles (EVs), there are other big brands less certain of when that changeover point will come; most notably Ford and Hyundai Group.
So the bigger issue for motorsport, especially at a local level, is the increasing shift away from passenger cars. Looking through the new car sales data released earlier this month paints a bleak picture for the types of cars that are the foundation of Supercars and TCR competition in Australia.
The sports cars segment was down 12 per cent in 2022 compared to the previous year, largely due to the current generation Mustang running low on supply ahead of the seventh-generation's arrival in 2023.
The 'small car' market was down even more, nearly 20 per cent, as the once-popular hatchbacks are replaced in driveways around the country by SUVs. The TCR winning Honda Civic was down more than 70 per cent in sales (in part due to the company's changed sales model), while the Hyundai i30 and Renault Megane also posted double-digit declines.
Hyundai has begun to speak candidly about the future of the i30 hatchback facing a limited future as demand for small cars decreases and small SUVs become the preference. Where does that leave categories like TCR and ultimately any category centered around small cars, such as the WRC?
Ford switched to the Puma SUV in the WRC, so there is an alternative path, but Hyundai (i20) and Toyota (Yaris) are persisting with hatchbacks.
Speaking to Torquecafe and other Australian media at last December's Hyundai N Festival, Till Wartenberg, Hyundai's vice president N Brand Management & Motorsport, revealed that the South Korean brand's motor racing future in both small cars, hot hatches and motor racing is likely to be very different in the short-term.
Hyundai is preparing to launch its next N Performance car in 2023, the Ioniq 5 N, an all-electric SUV that is a huge departure from the likes of the i30 N and i20 N turbocharged petrol-engined hatchbacks of today.
Asked if there were any more petrol-powered performance cars coming, Wartenberg was candid, admitting it was unlikely as the brand shifts its focus to an EV and SUV dominated future.
"Honestly, completely new ones? I don't think so," Wartenberg said. "We are discussing to be as long as possible with combustion engines but the regulations, for example [Europe's incoming strict] Euro7 [emissions regulations], wherever that applies it makes it impossible to go many more years with combustion engines."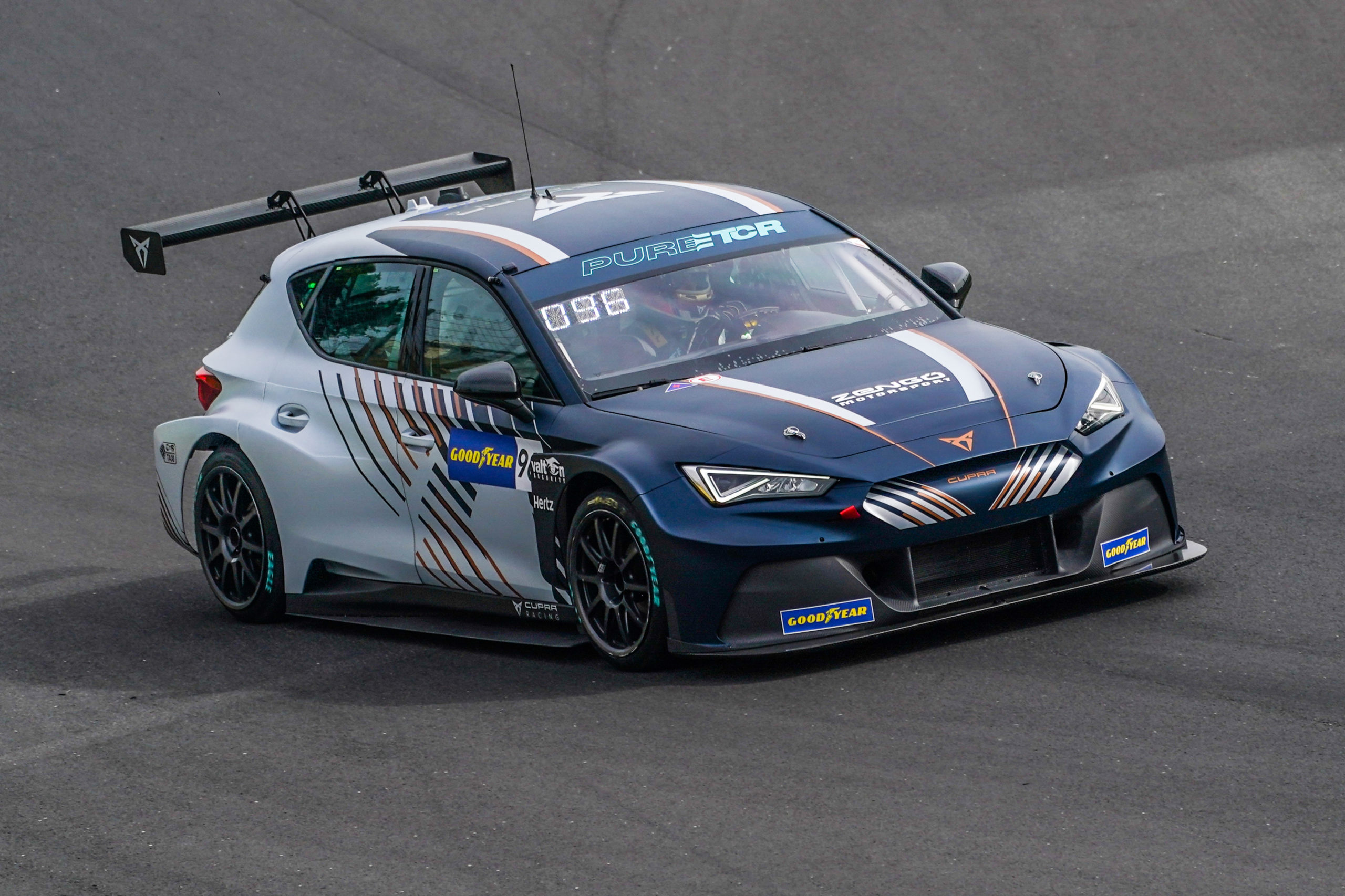 Which, of course, has a direct knock-on effect to where the brand wants to spend its money on motor racing. Hyundai has been a major supporter of TCR competition with both its i30 N and i30 Sedan N/Elantra N racing in the World Touring Car Cup (WTCC) and numerous national championships.
But with the WTCC now defunct, Wartenberg said Hyundai is shifting its focus to the growing ETCR category, which caters to electric touring cars.
"We do get asked a couple of times about F1 or FE but it is, in our point-of-view, too far away from our customers," he explained. "So what we normally do is race with the vehicles we can sell. So we're very keen on ETCR truly customer racing, because of the price it cannot be at this moment, but I believe in the next two to four years I can see our own technology driven in the series [by customer teams]."
Now the idea of ETCR growing is no bad thing in isolation, but TCR Australia is finding its feet and needs more time to establish its following before there are any major regulation changes.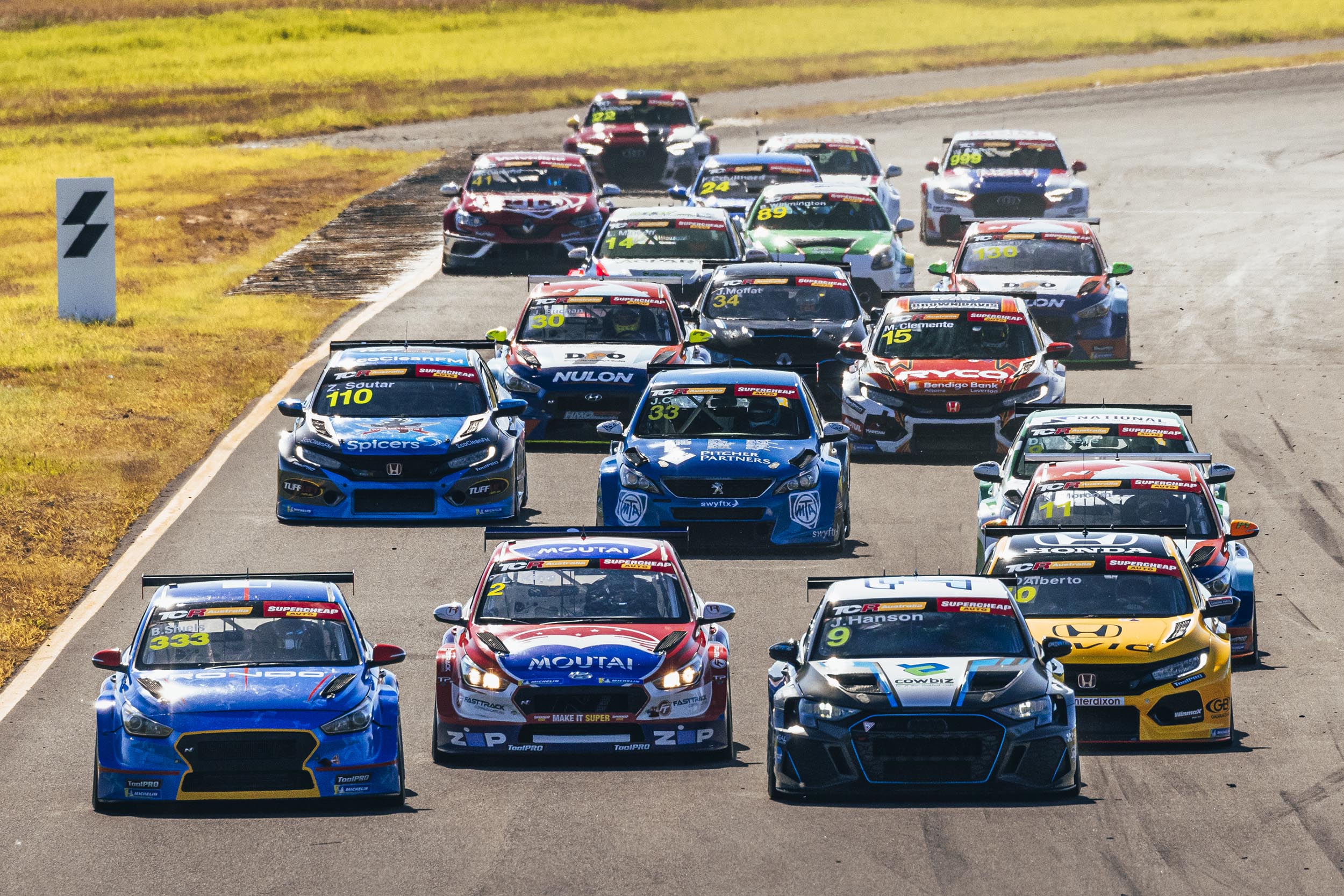 Meanwhile, Supercars has set itself down a path of low-volume sports cars like the Ford Mustang and Chevrolet Camaro, effectively buying itself time to prepare for the new world order that is coming in 2030 and beyond.
And let's be clear, Supercars is in no position to make the switch to either electrification or SUVs – at least not without alienating the entire fan base. In some respects, while the Mustang v Camaro may feel a bit 'retro' it was arguably the only move Supercars' management could take without a significant reinvention of the category.
It's not all doom-and-gloom though. Executives like Ford CEO Jim Farley and General Motors president Mark Reuss are passionate advocates for the importance motor racing can have on a brand, so there's every reason to hope that Ford and Chevrolet will remain involved in Supercars for as long as possible.
But the fact remains, for all key stakeholders in various categories around the world – and nowhere more importantly than Supercars – decisions will need to be made sooner rather than later on where motor racing is headed in a future dominated by electric SUVs…