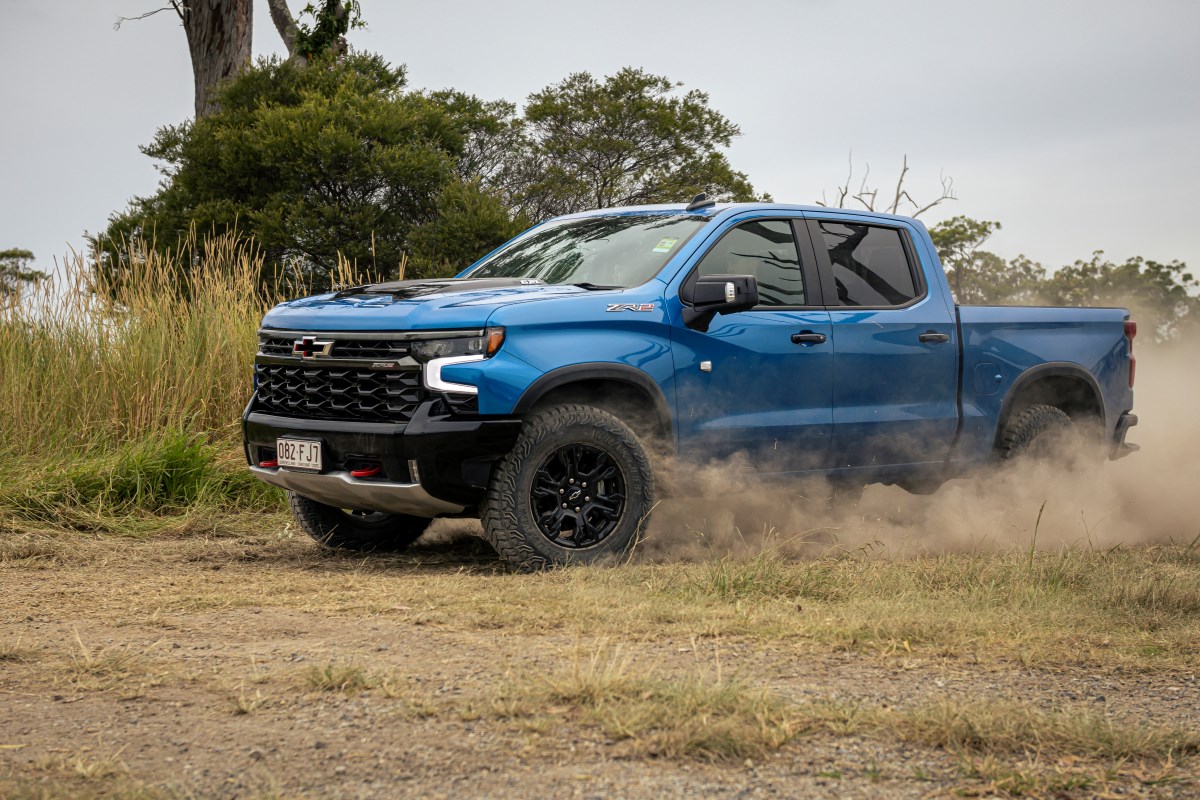 The Chevrolet Silverado ZR2 has finally arrived in Australia and it has the popular Ford Ranger Raptor squarely in its sights.
The new American pickup, which is converted to right-hand drive locally by Walkinshaw Automotive Group for General Motors Specialty Vehicles, headlines an updated Silverado 1500 line-up. The ZR2 is the new hero model, with the LTZ Premium the new entry-level model in the range.
READ MORE: NASCAR ace Chase Elliott reveals new Chevrolet Silverado ZR2
Both models are powered by the same 6.2-litre V8 that makes 313kW of power and 624Nm of torque. For comparison, the Ranger Raptor's 3.0-litre twin-turbo V6 makes 292kW and 583Nm.
But the ZR2 isn't a one-trick pony and all about what's under the bonnet. It also comes equipped with a unique, highly-capable off-road suspension set-up which includes Multimatic's DSSV three-chamber dampers, as well as front and rear electronic locking differentials, multiple drive modes and 33-inch off-road tyres.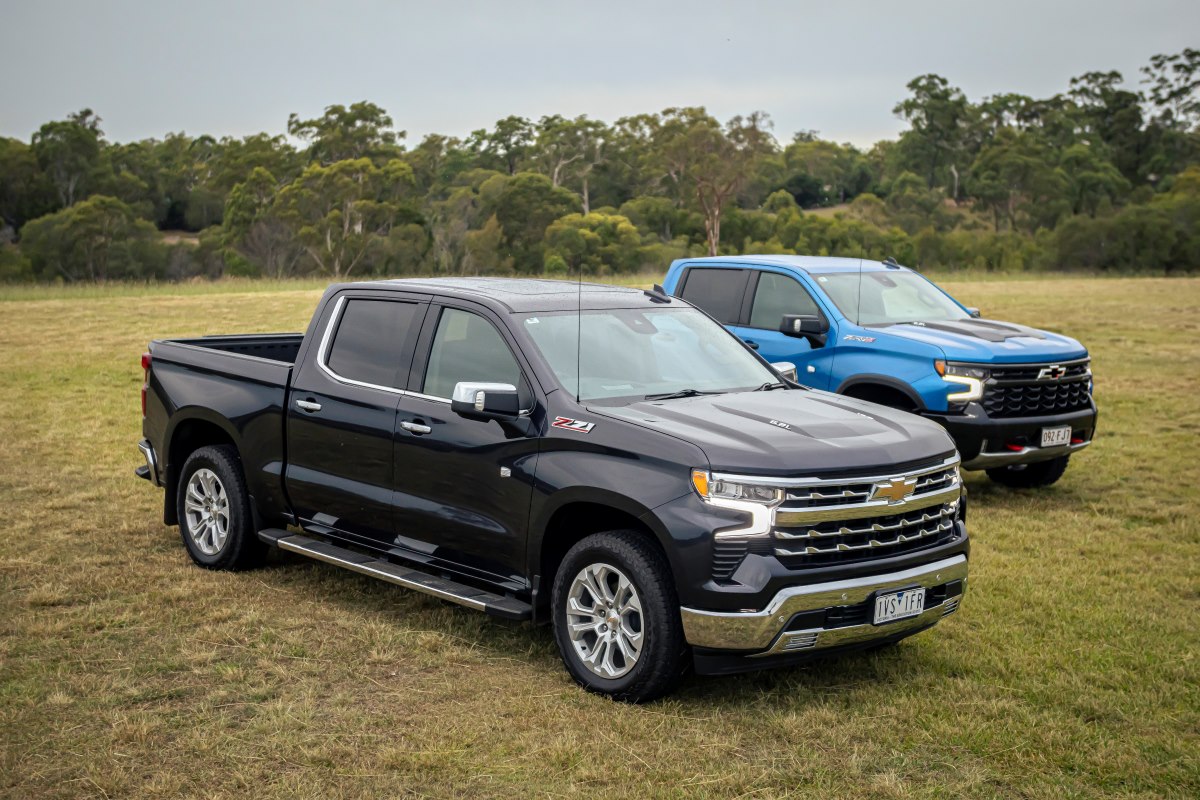 ROAD TEST: 2021 Chevrolet Silverado 1500 by Walkinshaw Performance
"The first-ever ZR2 will become a go-to vehicle for those who want to adventure off the beaten track but the suppleness and refinement of the vehicle means that the journey is as enjoyable as the destination," claimed Greg Rowe, Director of GM Specialty Vehicles.
READ MORE: Chevrolet Silverado ZR2 to lead new GMSV range
The Silverado ZR2 will be priced from $133,000 (plus on-road costs), which is a significant price premium over the $86,790 Ranger Raptor. Although, it must be remembered the Silverado 1500 is a physically larger ute than the Ranger and that cost includes the right-hand drive conversion process.
The 2023 Silverado 1500 LTZ Premium is priced from $128,000 and comes with 20-inch alloy wheels, leather-appointed interior, adaptive cruise control and a Technology Pack that includes a rear camera, bed camera and head-up display.