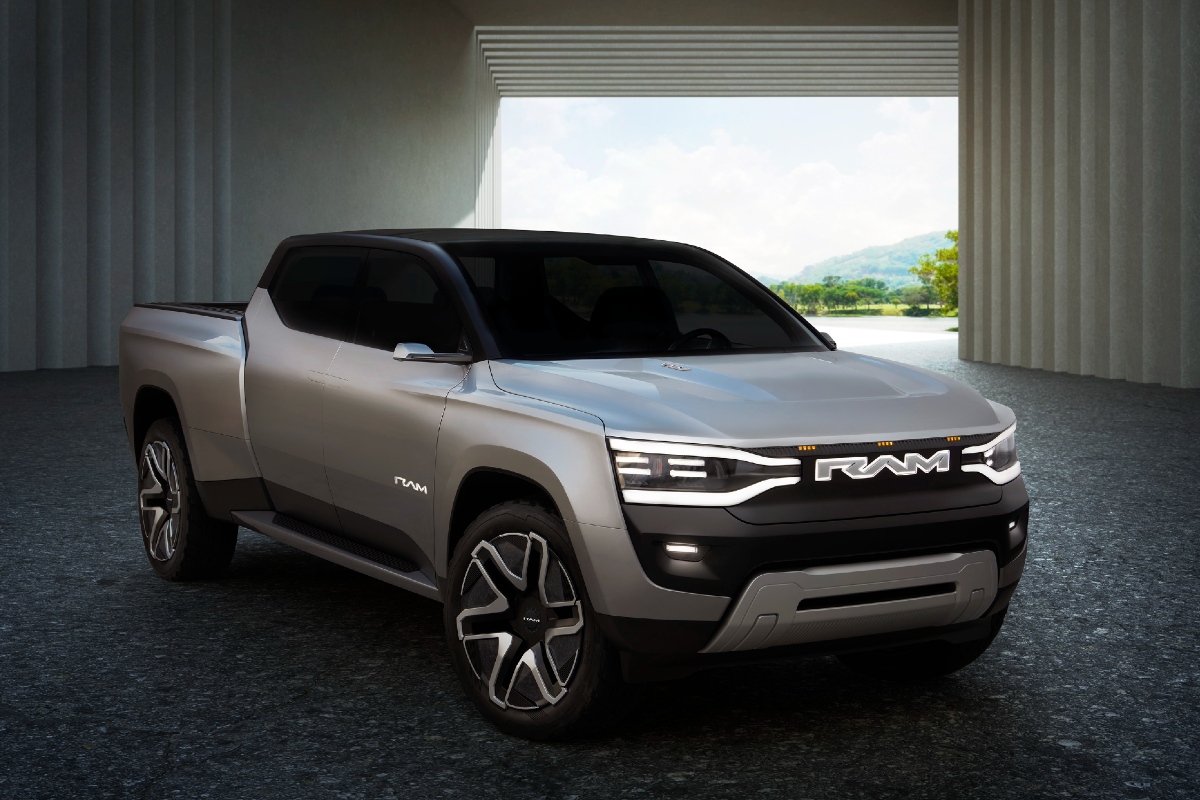 Who: The American pickup truck giant
What: It's first all-electric ute
When: 2024
Why: Because not even utes can escape the EV revolution
If you're still in any doubt the automotive world is racing towards an electric future this should fix that – meet the Ram 1500 Revolution.
It's a fully-electric concept version of the brand's best-selling pickup that previews an upcoming production offering due in US showrooms by 2024. And not just an electric 1500, but Ram has promised it will have "electrified solutions" across its entire range "in the years to come" so prepare for electrified versions of the larger 2500 and 3500 too.
But it will be the 1500 first, with the Revolution BEV Concept giving us a taste of what to expect.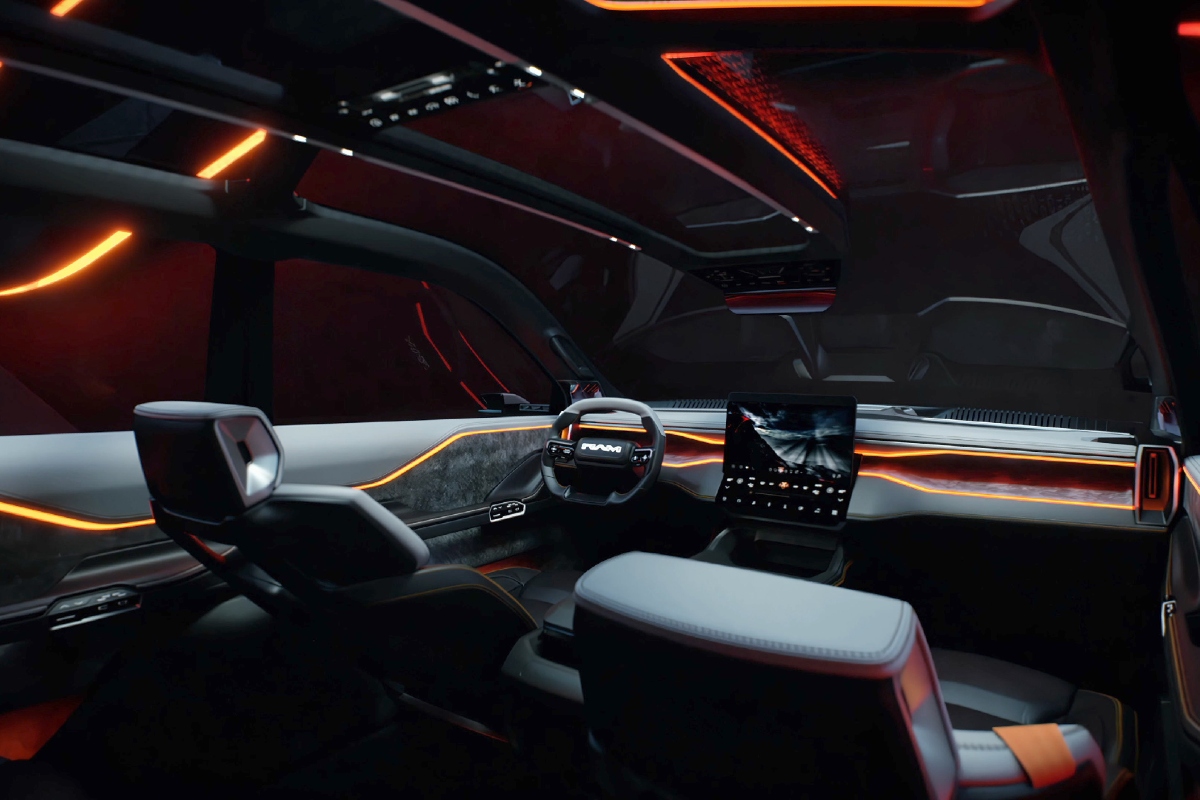 "The Ram 1500 Revolution BEV Concept is our clearest signal yet that we're on the precipice of something extraordinary at Ram and points directly to where we're going on our electrified journey," explained Ram CEO, Mike Koval Jr. "At Ram, we've redefined what pickup trucks can be, and we will do so again by pushing past what competitors are offering by delivering the best electric pickups on the market."
The electric ute is built on the 'STLA Frame' platform that has been developed by Stellantis, Ram's parent company. This is ladder frame chassis designed specifically for electric vehicles and is expected to underpin a range of models across the Stellantis portfolio, which covers 14 brands including Dodge, Jeep, Opel, Peugeot and Alfa Romeo.
Ram didn't reveal any in-depth technical details about the powertrain, instead it focused this reveal on the design of the new truck. Specifically, the freedoms allowed by not having a conventional petrol engine, transmission and driveshafts which create more flexibility to the cabin design.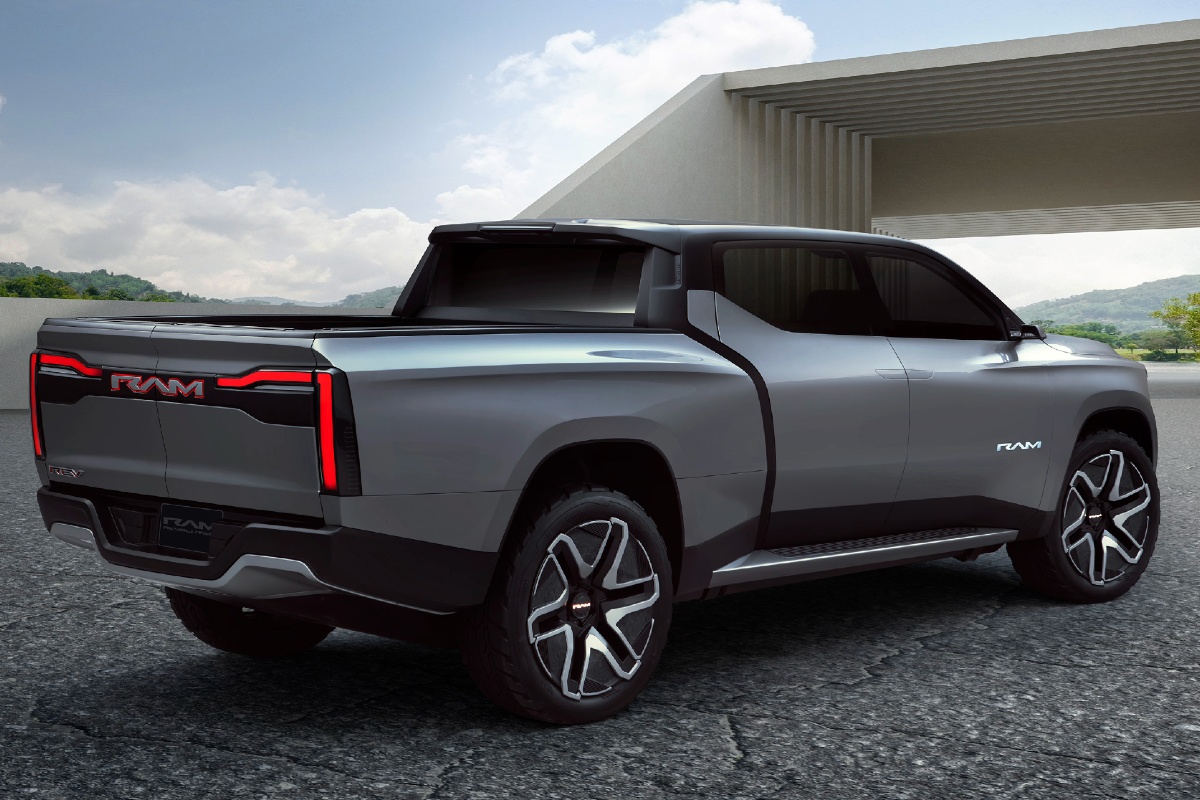 Ram has used this new freedom to include several unique features that the current 1500 misses out on. These include a large storage area under the bonnet (or 'frunk' as the Americans prefer) but unlike the similar set-up in the Ford F-150 Lightning, Ram has taken it a step further and created an opening that allows you to stow longer items from underneath the bonnet, through the cabin and into the extendable tray.
And that's not all. The glass at the rear of the cabin drops down to create what Ram calls a "mid-gate" which allows for third-row jump seats, which are removable so can either be used in the cabin or outside if you're having a picnic or watching a sports match.
It's not clear at this stage what elements of the concept will make production, but what is certain is there will be an all-electric Ram 1500 in US showrooms by 2024 and possibly in Australia after that.