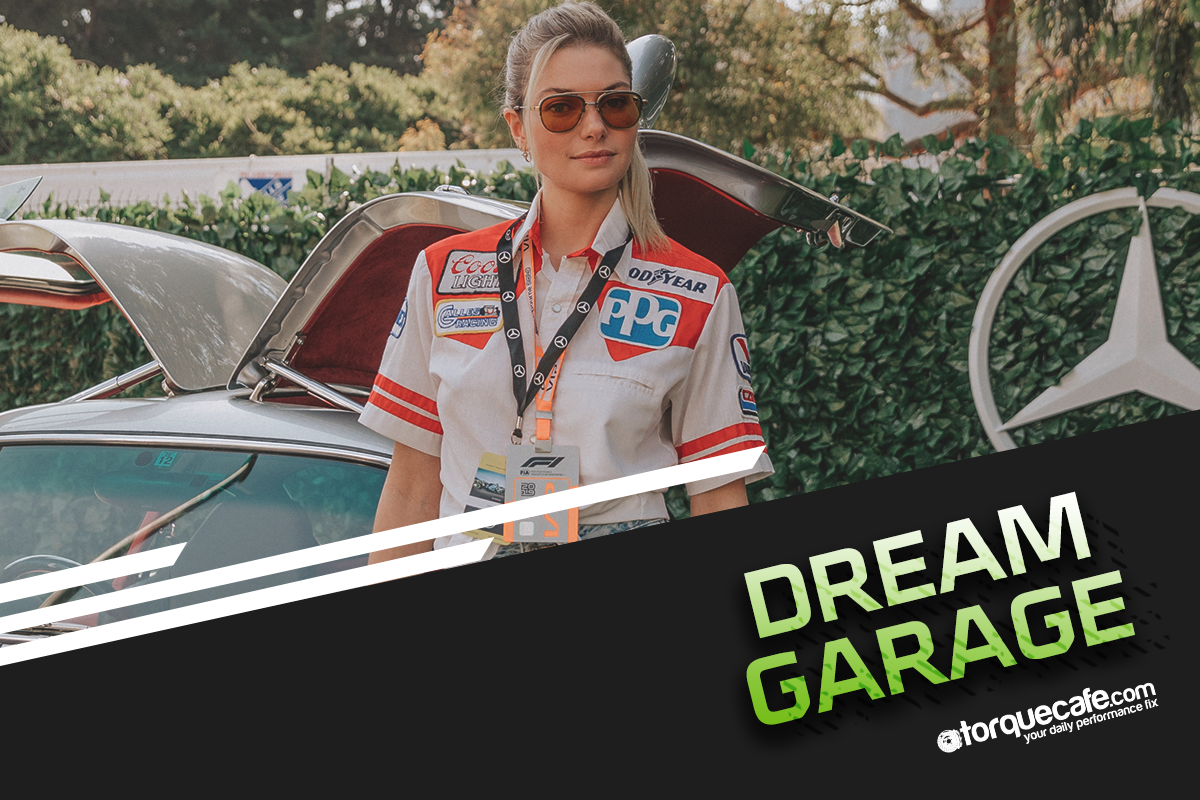 Jess Hart has loved cars as long as she can remember.
While she's known as one of Australia's top modelling exports, working for the likes of Louis Vuitton and Victoria's Secret, but she's a die-hard petrolhead.
"I can remember from the minute I understood what a car was I was into them," Hart tells torquecafe.com. "As a young child if my mum couldn't find me – I was in the car. At that age, four or five, I'd just like to hang out in them.
"I always had posters of cars on my wall in my bedroom. I remember a yellow Monaro I was pretty obsessed with. I grew up in Victoria but you could get your license a year earlier in New South Wales so I used my dad's address and spent a couple of weeks up there to get it at 17; but I lost it for speeding on the drive back to Victoria."
While she admits her first car was forgettable her successful career has allowed her to indulge her passion for four-wheels. Even if that means moving across the USA from her previous base in New York to Los Angeles, just so she can justify owning a car.
"There's no need to have a car in NYC so I'm moving to California," he says. "I'd prefer to sit in traffic in a car than to not have a car at all!"
She's been able to combine her work and love of cars thanks to her role as a Mercedes-Benz brand ambassador. She's also recently completed her dream car, a 1991 Ferrari 348, which is the reason she moved to LA. It made its public debut at the SEMA Show, showing off the modifications made to it by her partner, James Kirkham, founder of automotive media houses – Donut Media and Race Service.
So her choices for her Dream Garage are unsurprisingly biased towards the three-pointed star, but no true petrolhead could argue with her choices.
Daily driver: 2020 Mercedes-AMG G63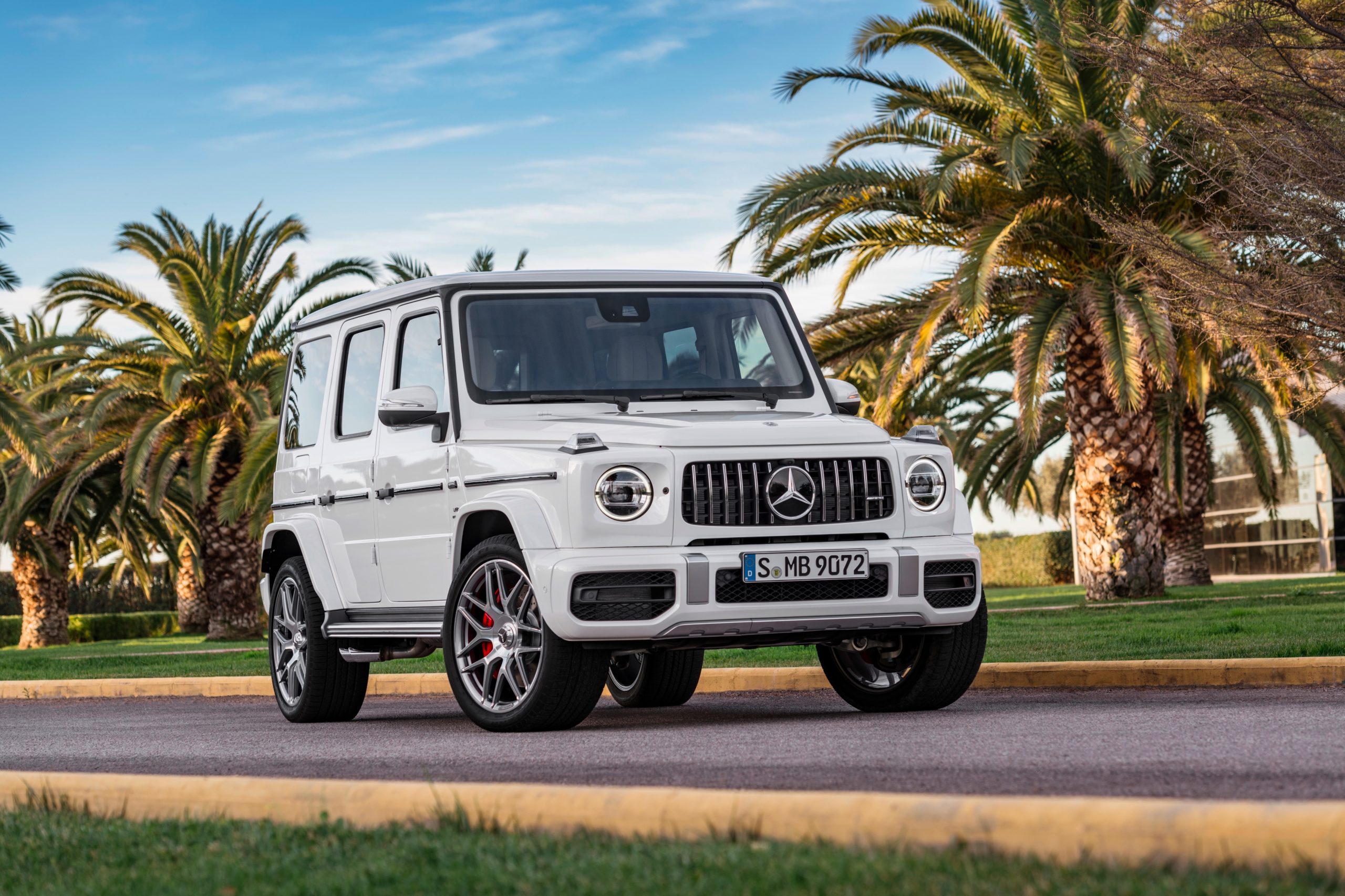 The AMG G63 has been one of the company's most popular models in the US for several years now. In fact, Hart would blend into Hollywood traffic in this retro looking crossover.
But while the previous model was more style than substance, the all-new AMG version of the famed G-Wagen that arrived earlier this year is an epic machine. A blend of SUV, sports car and off-roader all wrapped up in a boxy package.
Under the bonnet is a 4.0-litre twin-turbo V8 making 430kW of power and a whopping 850Nm of torque. That's enough grunt to motivate this 2.5-tonne monster from standstill to 100km/h in just 4.5 seconds – that's crazy fast!
Inside it's leather-lined luxury and space for Hart and her mates, making this an ideal daily commuter. If you're going to get stuck in LA traffic, you may as well do it in style.
Something special: 1991 Ferrari 348 ts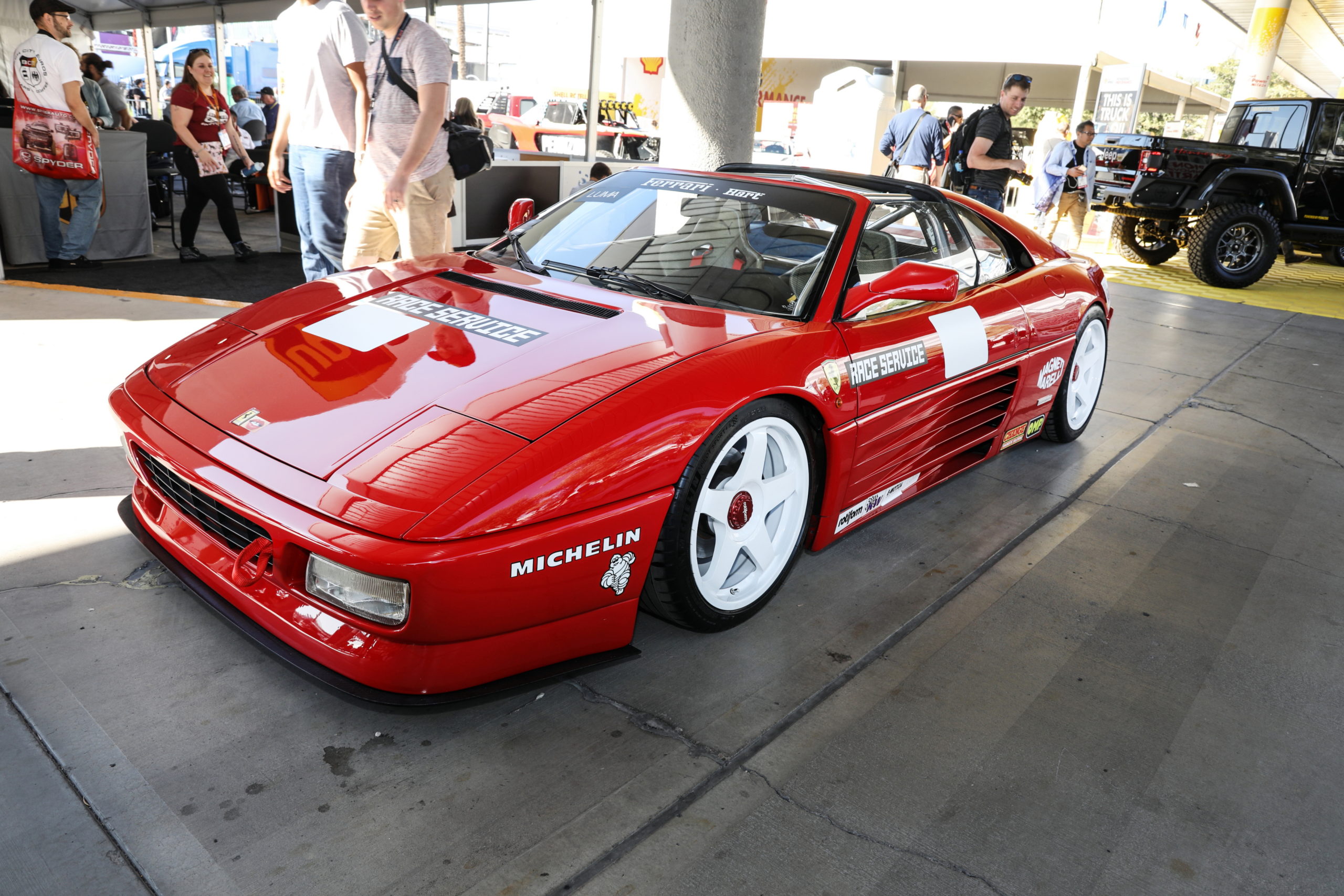 This was an easy question for her to answer: "I have it! My 348!"
Hart and Kirkham spent months scouring the US for just the right car for her to turn into her dream project. Eventually this underrated 28-year-old Ferrari was chosen and Race Service oversaw a raft of upgrades and customisation.
It now features new KW Suspension with a hydraulic lift kit to raise it back to factory ride height to handle street use, Rotiform wheels wrapped in Michelin Pilots Sport 4S rubber and a NASCAR-style rear spoiler made from see-through Lexan. Inside there's carbon fibre race seats, an OMP factory racing rollcage – one of only 13 such original cages in existence – and a race-spec steering wheel that replaces all the factory controls on the steering column with buttons.
"We wanted it to be like an original Ferrari track car of its time, like the 348 Challenge," she explains. "Then we wanted to play around with a few details for fun, like the spoiler was a nod to NASCAR and it looks so dope, and the Mercedes badge on the steering wheel is a nod to Mercedes-Benz as James and I are both ambassadors. Ultimately I wanted to make this car user-friendly daily, the KW suspension raises two-inches at the touch of the button for steep driveways and the splitter at the front has a titanium plate (also used in NASCAR) so it's unbreakable for when I don't see a pothole or misread a speed bump. We'll track her for fun. Nothing serious."
Track toy: 2020 Mercedes-AMG GT3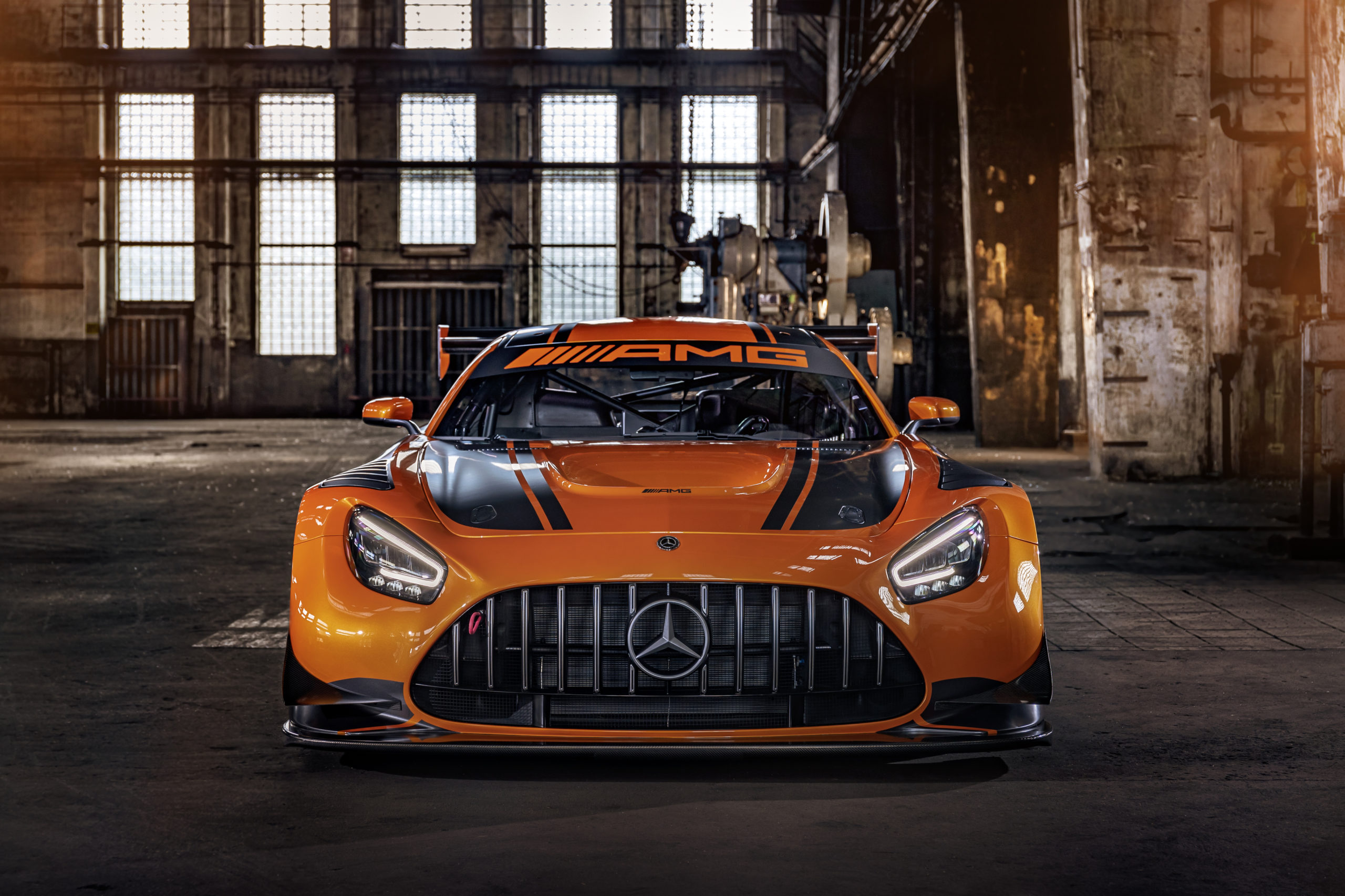 While the Ferrari has been designed with track use in mind, given free reign to come up with a track toy for her Dream Garage she chose Mercedes highly-successful GT3 race car.
But it may not be a pipe dream, Hart has her sights set on earning her racing licence and is working her way towards it methodically.
She says: "As soon as I could afford it, I put myself through the Mercedes-AMG Driving Academy; I've completed the Basic, Advanced and Pro, so I'm just one course away from getting my race license!"
The AMG GT3 uses the previous generation GT's 6.3-litre V8 engine but it's housed within a state-of-the-art chassis that has been designed to be accessible to amateurs and enjoyable for professionals.
So if you see Hart's name above the door of a racing AMG in the next few years, don't be surprised…