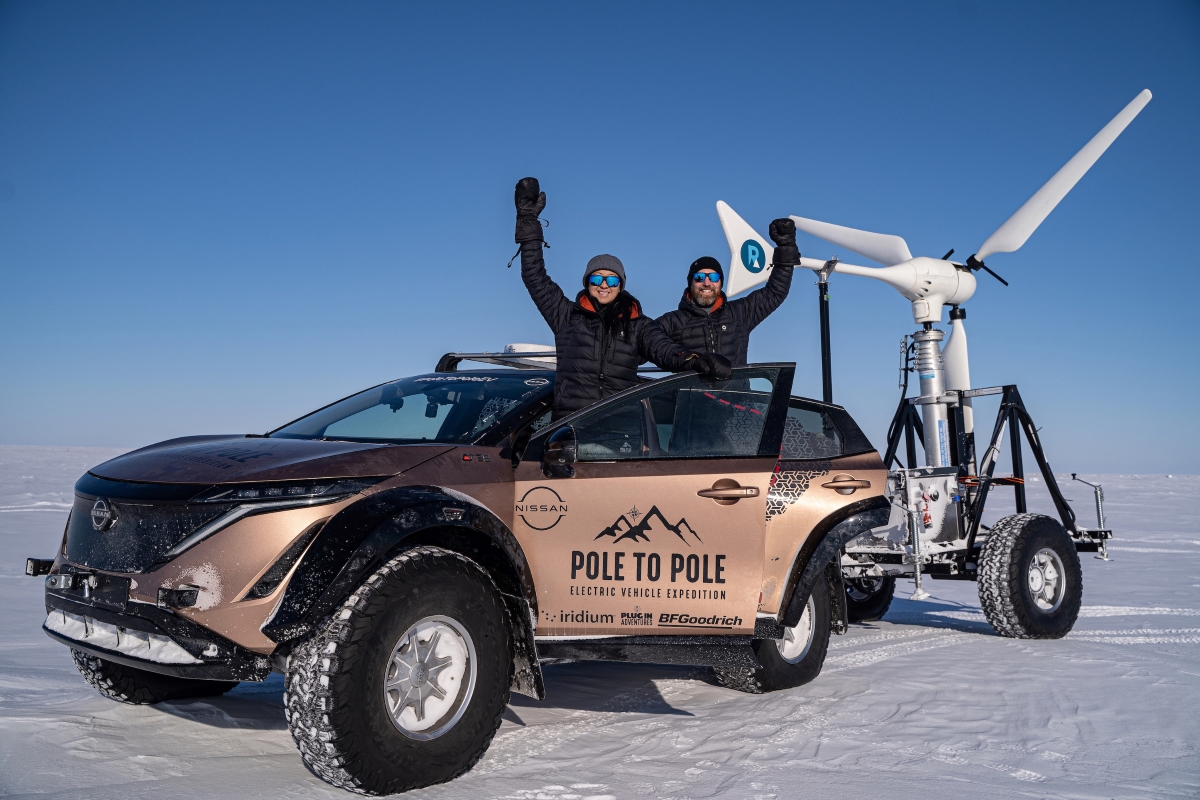 An electric SUV has begun its quest to drive from the North Pole to the South Pole. Adventurers Chris and Julie Ramsey began their 27,000km quest this week, departing from the North Magnetic Pole in a specially-modified Nissan Ariya.
As we've previously reported, the pair have spent years preparing for this trip and have added some elements to the Ariya to help get it across the Arctic terrain, but have left the electric motors and batteries production standard. The Ariya, which is due in Australia but doesn't have an on-sale date, has been fitted with 39-inch tyres designed to get it across the snowy and icy conditions.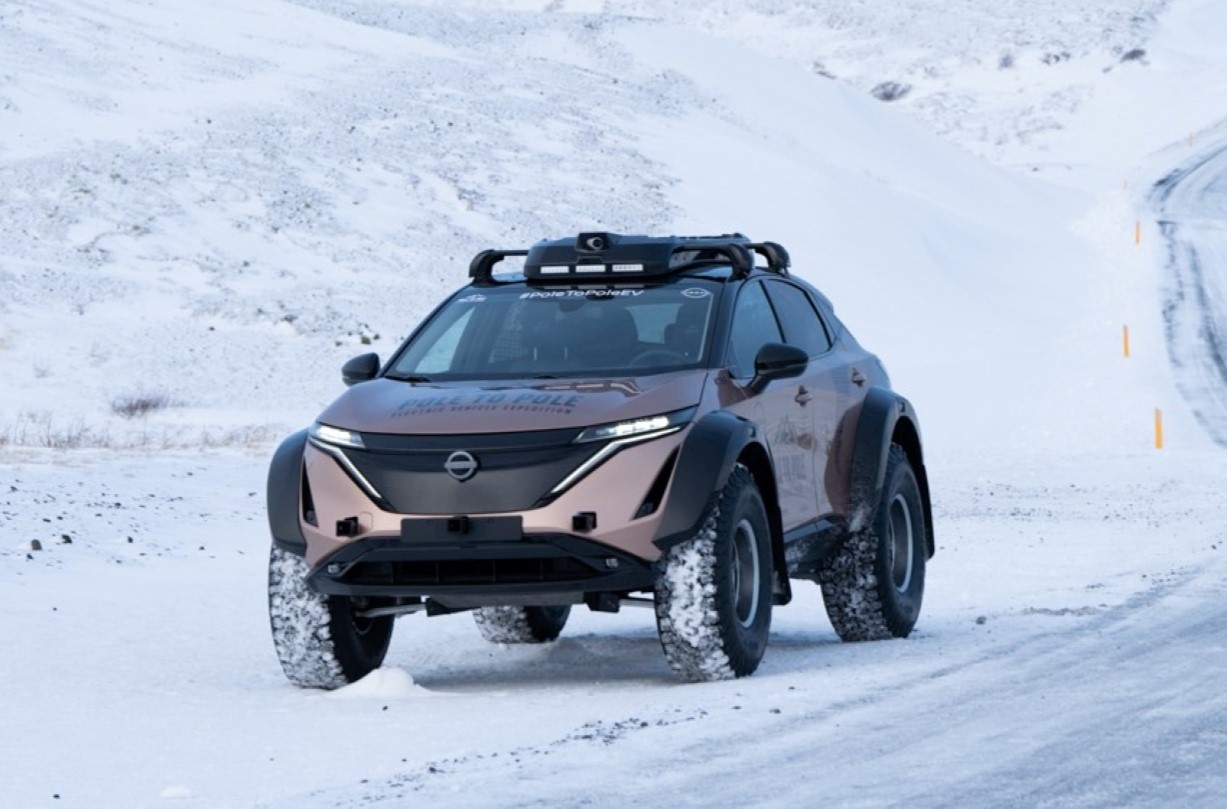 "After four years of planning and hard work, we're so excited to officially get Pole to Pole underway," Chris said, as he and his wife set-off. "Julie and I have done several EV adventures over the past 10 years but Pole to Pole is definitely our biggest and most exciting challenge. We've had to think differently, be innovative and collaborate with like-minded partners to make this expedition a reality. Our expedition Ariya is fun to drive and performed well over the 5,000 km journey to get to this starting point. It gives us the confidence we can tackle every driving scenario we'll face in the coming months."
One of the key modifications for the trip, especially in the Arctic Circle which doesn't have any charging stations, is a renewable energy unit that will be towed behind the SUV and draw energy from a wind turbine and solar panels. This energy will then be used to recharge the batteries in the car while the Ramseys rest overnight.