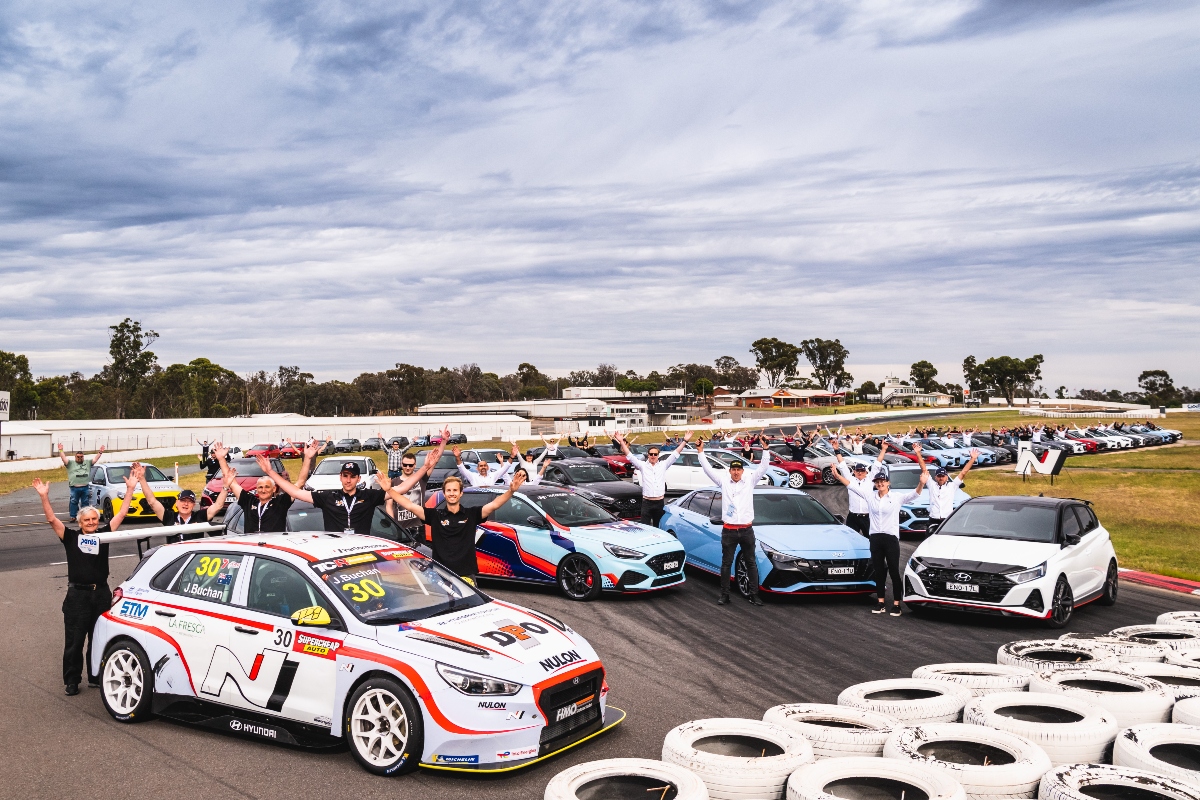 Bespoke timepieces are typically the domain of high-end brands like Rolls-Royce and Porsche, but Hyundai Australia is joining the party with its own unique creations.
The move is a demonstration of the brand's desire to push its N Performance brand's growth, which has been steady since the introduction of its first model in 2018. As we've previously written, Hyundai has invested heavily in creating an enthusiast audience for its performance cars in order to establish itself in what is a new market for the South Korean firm.
READ MORE: What Hyundai has in common with Porsche and Lotus
Designed in collaboration with Munich-based GRD Watches, Hyundai has designed a pair of watches to celebrate its burgeoning N Performance brand. The design of the watch faces, each aptly named PDeN and BC3N, acknowledges Hyundai N production codes and are inspired by the tachometers of the N model range, to give a unique look and way to read time.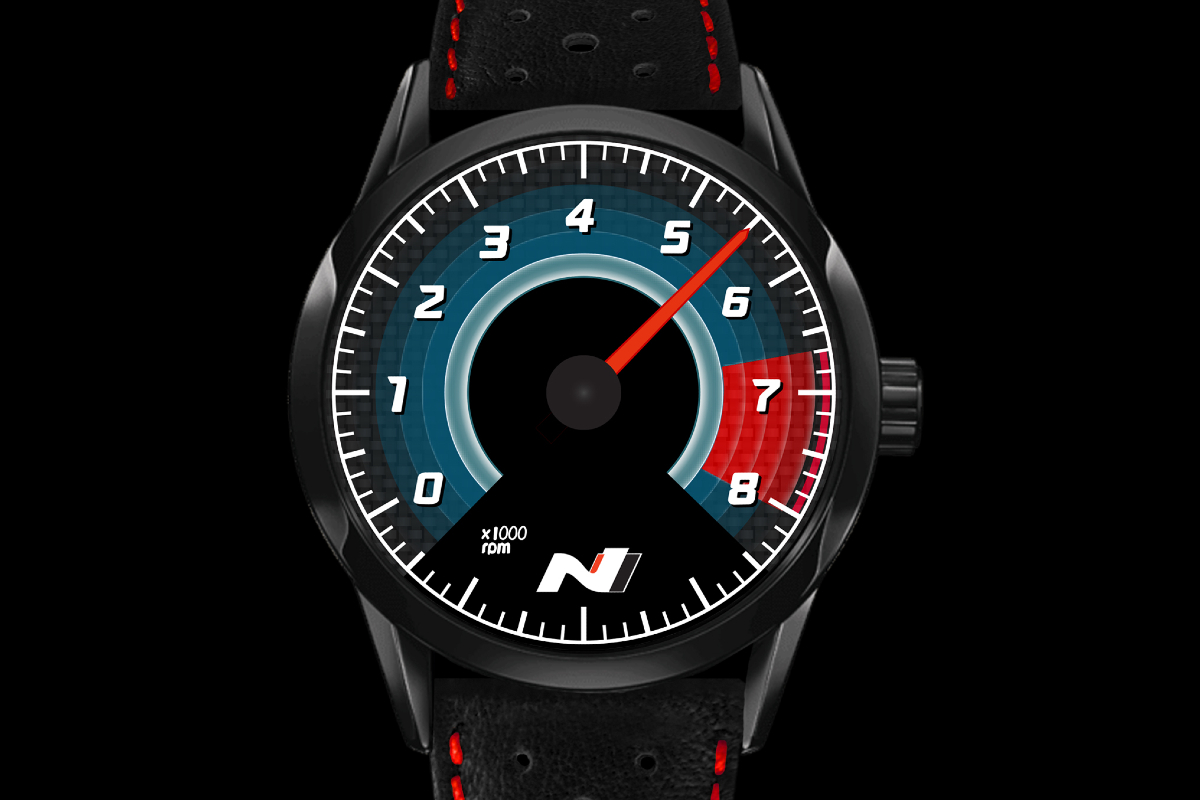 Each watch features Swiss-made movements, a carbon fibre dial and luminosity, a 42mm stainless steel case and scratch resistant glass. They also come with two interchangeable straps – a tricolour nato band and perforated leather strap with red stitching.
And to cap it off, both designs feature the signature of Albert Biermann on the back. Biermman is the German executive that led the creation of the N brand and was responsible for the development of the current range of N models – i30 N, i30 Sedan N, Kona N and i20 N.
He's proud of the Australian-led creations and hopes they inspire their owners to get out and enjoy their cars more.
"Like every Hyundai N car the N Watch clearly stands out from the crowd with its unique design and emotional appeal," Biermann said.
"The Hyundai N watch is a distinctive reminder to enjoy life. It is tempting the N-thusiast (in a mischievous way) to step away from the routine and spend some quality time driving their Hyundai N corner rascal."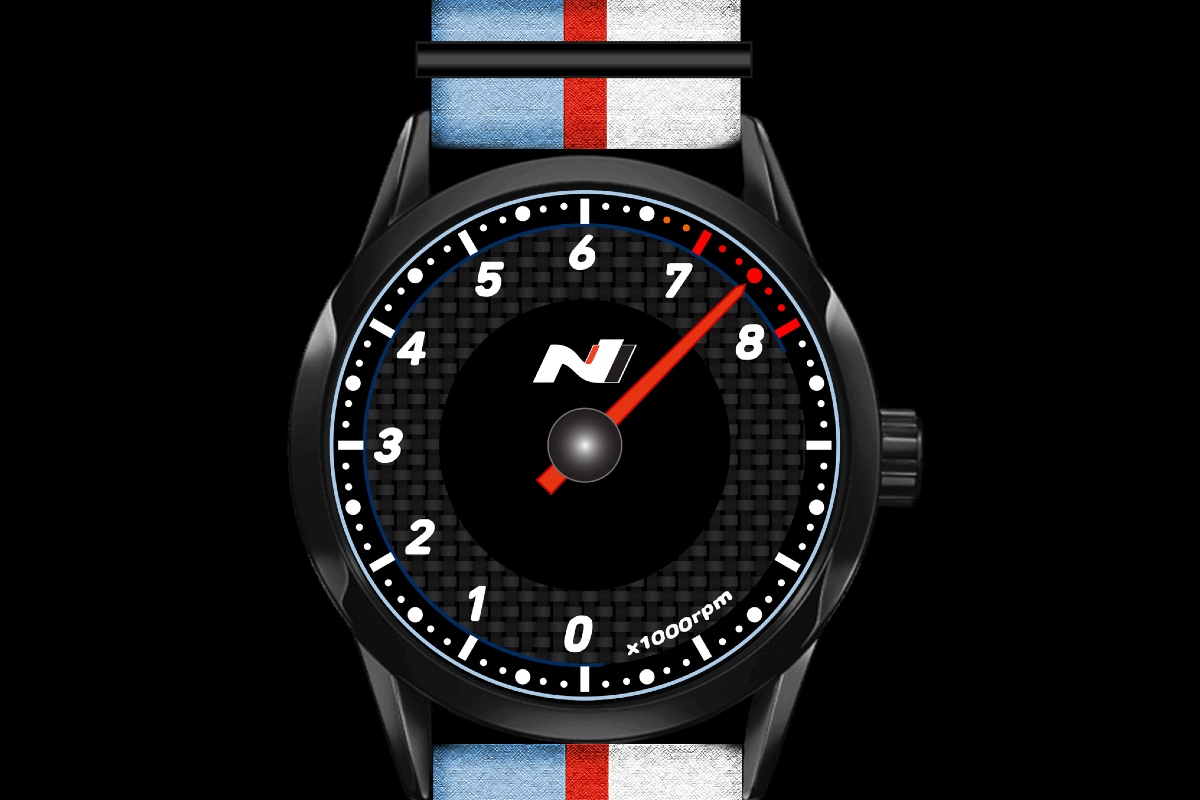 The limited-edition watches have been created especially for the 2022 Hyundai N Festival, which is being held at The Bend Motorsport Park in December, and will initially only be available to track registered participants. Anyone who signs up to hit the track at The Bend will have the opportunity to purchase the N custom watch for $325, a discount over the recommended list price of $375.
Hyundai Australia is only producing limited numbers of these watches, with only 100 examples of each design available at the N Festival.