Car companies are typically very cautious about the environment they allow their cars to perform in. A baking hot day at Winton Raceway would usually set off alarm bells and see excuses made to pull cars off the track.
But not at the Hyundai N Festival. The third running of what has become an annual event for the South Korean brand sees owners (and potential owners) invited to a Hyundai-only track day to experience the brand's high-performance N models on the racetrack.
REVIEW: 2021 Hyundai i30 Sedan N
Winton was the venue this time around, but previously the N Festival has been held at Wakefield Park and Queensland Raceway, as Hyundai tries to embrace customers around the country.
This is a no-holds-barred opportunity to put the expanding N range – which now includes the i30 N, i30 Sedan N, i20 N and Kona N – through their paces. It's the type of event you'd expect from Porsche, Mercedes-AMG or Lotus, because those are some of the few brands that actively encourage owners to hit the track.
The N Festival is the centrepiece of a wider customer engagement program that Hyundai runs under the 'N Australia' banner on social media. This is designed to get owners excited and involved with a brand that, until the arrival of the i30 N in 2018, had no serious performance cars.
It appears to be working. More than 120 owners registered for the 2021 N Festival and it came after Hyundai Australia enjoyed its best month of N sales ever, finding buyers for more than 300 examples of its expanded N range.
Guido Schenken, Hyundai Australia spokesman, said building up a relationship with owners and potential N buyers has been the key factor for launching N Australia back in 2018 (when it was called NPerformance.AU) and hosting the N Festival.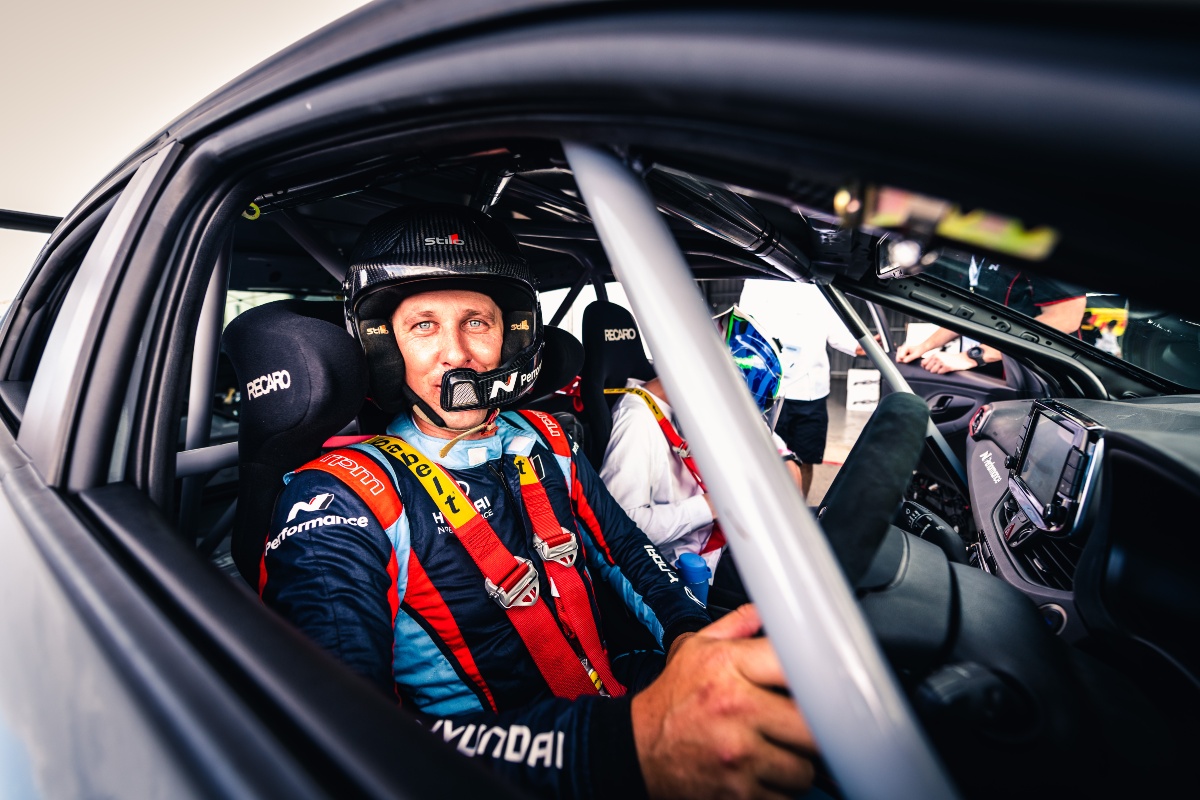 "Our N Australia platform, which includes social media as well as events like N Festival, has been a key driver in the success of the N brand locally," Schenken said.
"Hyundai had no history of engineering high performance cars before N, so we only had modest sales expectations when we launched in 2018. We certainly did not expect the community of N-thusiasts to grow so quickly, they have embraced the cars and everything N, they are the reason why N has been such a success in Australia."
The reason the N Festival has proved popular is largely due to the cost and convenience it offers to owners, many of whom have never tried a track day before. In fact, Hyundai estimated more than 80 per cent of the attendees at Winton had never hit the track before.
So why did so many novices sign up? Well, entry costs just $25 and included four track sessions, a cap and t-shirt as well as a drink at the pub trivia night Hyundai hosted afterwards. Add to that the fact that Hyundai organises every detail for the event, including track licences if needed, expert technicians on hand to help with any mechanical questions and driver training advice, and you're left with a track day that's very accessible for newcomers and enthusiasts alike.
The company also rolls out some extra excitement with hot laps aboard the i30 N TCR cars with Josh Buchan and Nathan Morcom, as well as rides with rally ace Brendan Reeves and rising star Holly Espray in the World Time Attack-specification i30 Fastback N.
Plus, there's even entertainment for the kids if you want to make it a family affair.
And this is only the beginning for N Australia, with pandemic restrictions set to relax further in 2022, Hyundai has plans for more events to interact with its growing fanbase.
Schenken confirmed more road drives, track activities and so-called 'Tech Talks' (where a specialist Hyundai technician deep-dives on the car and answers any technical questions owners have), are all on the agenda in the coming years.
Plus, the 2022 N Festival is already locked in for The Bend Motorsport Park in South Australia.
That's likely to draw another big crowd as Hyundai continues its N expansion. And it's not hard to understand why, because if you're looking to get into track days and don't have the budget for a Porsche or Lotus, buying a Hyundai seems like the next best choice.