Lancia is one of the most famous names in Italian motoring, producing some truly iconic models, including the Stratos and 037. But in the recent past it has been a largely forgotten member of the Fiat Group, surviving on the back of its Ypsilon hatchback.
That's all about to change, with parent company Stellantis planning to relaunch Lancia as an all-electric brand and expand its line-up beyond a single model. That new era will begin this weekend with the reveal of a new concept car that will preview what's to come for Lancia over the next decade.
READ MORE: Stunning Lancia 037 tribute revealed
Lancia has released several teaser images of what is referred to only as the new "Lancia Concept" and it appears to be a two-door coupe with round taillights inspired by the Stratos. Overnight the company released the first look at the interior, which has been designed in partnership with Italian furniture specialists, Cassina. Because of that the cabin reportedly features armchair-inspired seating and "electric carpet" and even a "coffee table" of some description.
Lancia Brand CEO, Luca Napolitano, said this new concept will define the brand's rebirth, with a focus on embracing its Italian heritage, particularly in terms of design, while moving the brand into the electric vehicle market for the first time.
"The new Lancia Concept, the 100 per cent eclectic manifesto that represents the Brand vision for the next 10 years, brings together the interior design values that inspired our future models: Italian quality, eclecticism, home feeling and redesign tradition," Napolitano said. "The Lancia Concept will be the ultimate expression of "Sustainability by Lancia", which we called Sustylenability and thanks to the collaboration with Cassina, excellence of the Made in Italy upscale furniture, will allow us to have interiors that take inspiration from our homes."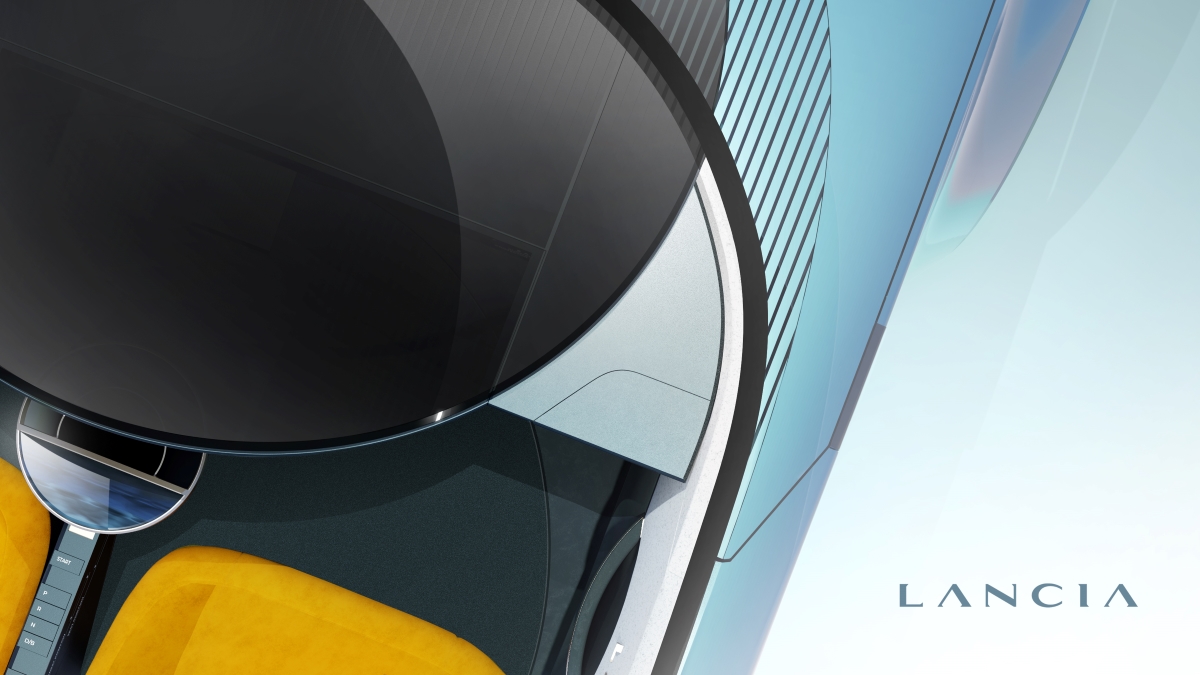 The concept will be revealed in full on Saturday April 15, so stay tuned for all the details when the car breaks cover.
But while this new concept will undoubtedly be a bold and possibly sporty electric car, Lancia has previously indicated that the first model for its electric future will be an all-new version of the Ypsilon, which will arrive in 2024. The new Ypsilon will sit on Stellantis' 'STLA Small' EV architecture, which has been developed for use across several of its brands, including Peugeot and Citroen.
Once the Ypsilon is established, Lancia will revive its Aurelia nameplate, which was made famous in the 1950s as a premium sedan. This time, however, the Aurelia will be an electric SUV, which will reportedly utilise the 'STLA Medium' platform, and is due to hit European showrooms by 2026.
The third confirmed model for this renewed Lancia will be a Delta hatchback, returning by 2028. The Delta hatch was one of Lancia's last successful models, spawning the Delta Integrale Group B and Group A rally cars in the 1980s and '90s.