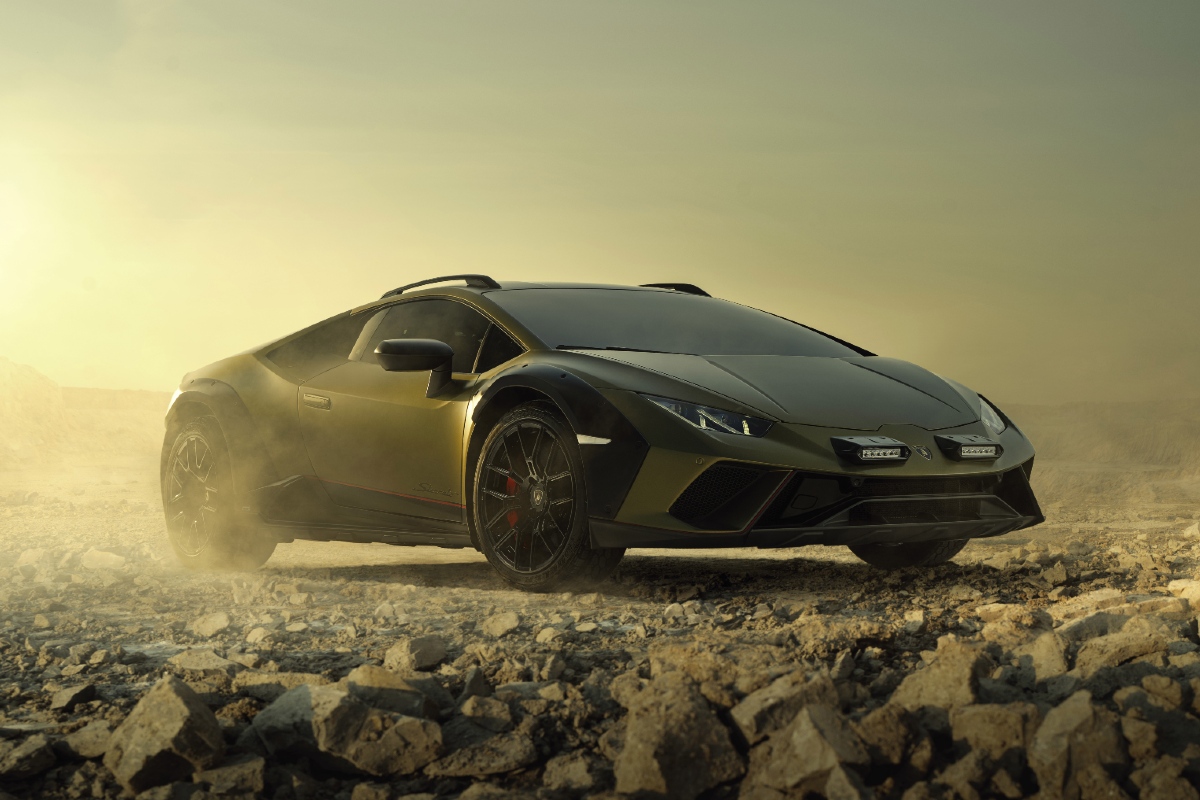 Lamborghini is boldly going where it has never gone before with its supercars – off-road.
The Italian brand famously built the LM002 military-grade off-roader in the 1980s, but the new Huracán Sterrato is unlike anything we've ever seen from the company. It's ready to chase the Porsche 911 Dakar off the paved roads and onto loose surfaces with a unique take on the supercar genre.
COMING SOON: Lamborghini Huracan off-roader teased
The Sterrato sits 44mm higher than the standard Huracán Evo, plus the track has been increased by 30mm at the front and 34mm at the rear. It's not just for looks either, Lamborghini has also added aluminium underbody protection, reinforced the side sills and the rear diffuser as well as adding "sturdy" wheel arches.
It also features a new drive mode setting – Rally – to go with the traditional Sport and Strade modes.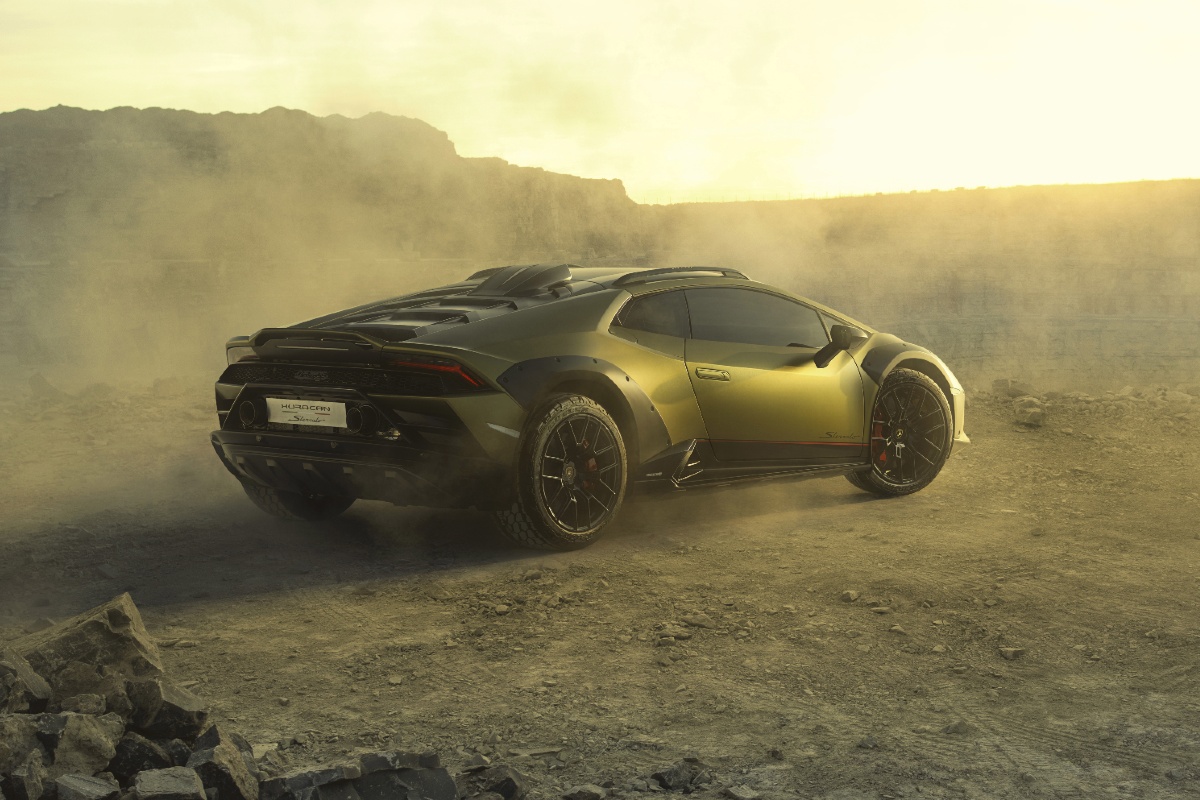 "True to our values as a visionary, bold and unconventional brand, with the Sterrato we are breaking new ground in driving sensations," said Stephan Winkelmann, Lamborghini CEO. "Presenting the car at Art Basel in Miami reflects how, just like an avant-garde work of art, the Sterrato represents a radical and original interpretation of the super sports car concept but, in terms of performance, the Sterrato belongs in the world's most dynamic and exciting driving environments."
Power still comes from the same 5.2-litre V10 engine making 447kW of power and 560Nm of torque. There's also a roof-mounted air-intake, similar to the one found on the track-focused Huracán STO, in order to help "supply the engine with clean air when driving on dusty tracks."
Lamborghini claims the Sterrato will run 0-100km/h in just 3.4 seconds but has a top speed limited to 260km/h.