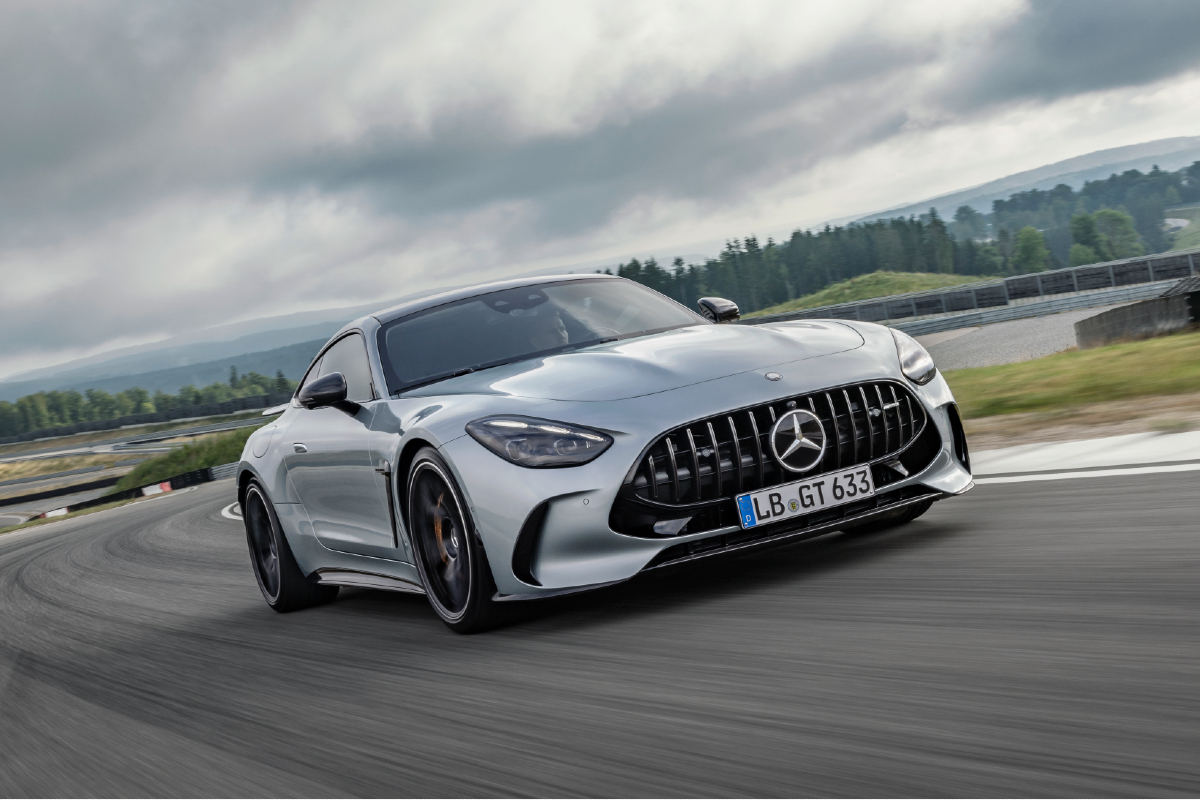 Mercedes-AMG's flagship sports car continues to evolve, with the reveal of the new-generation GT Coupe. While still the brand's hero two-door coupe, this new GT isn't a pure sports car like its predecessor and instead is more closely related to the SL convertible.
That most obvious giveaway to that is the new option for a 2+2 seating arrangement, ditching the strict two-seat layout of the previous GT and the SLS 'Gullwing' that came before it. Mercedes says this is a response to customer demand, but it's also an extension of sharing much of its mechanical DNA with the SL in order to save development costs as the German giant invests billions into electrification.
TRACK TEST: Mercedes-AMG GT R review
The good news for sports car purists is there's no electrification under the bonnet of the new GT Coupe, just AMG's trusty 4.0-litre twin turbo V8. However, another major change for this new iteration is the addition of all-wheel drive, which is standard on both initial models, dropping the rear-wheel drive layout of the original GT and SLS.
In another nod to its new role in the three-pointed star's line-up, it will be offered in two states of tune – the AMG GT 55 4Matic+ and the AMG GT 63 4Matic+. The former is packing 350kW of power and 700Nm of torque, which is plenty of poke for an 'entry-level' model, while the latter gets 430kW and 800Nm. AMG claims the GT 63 will run 0-100km/h in just 3.2 seconds and has a top speed of 315km/h, while the GT 55 will take only 3.9 seconds and hit 295km/h.
The interior is another huge change for this new generation GT, with the decision to add the option of two small rear seats bringing the AMG closer to what the Porsche 911 offers. Mercedes isn't pretending this is a limousine though, saying the rear seats are only suitable for people up to 1.5m tall.
The cabin design has been described as "hyper analogue" even though there are no longer any analogue gauges, instead two large digital screens take care of the instrument display and the infotainment system.
Local timing and pricing for the new GT Coupe is yet to be confirmed by Mercedes Australia, but stay tuned.