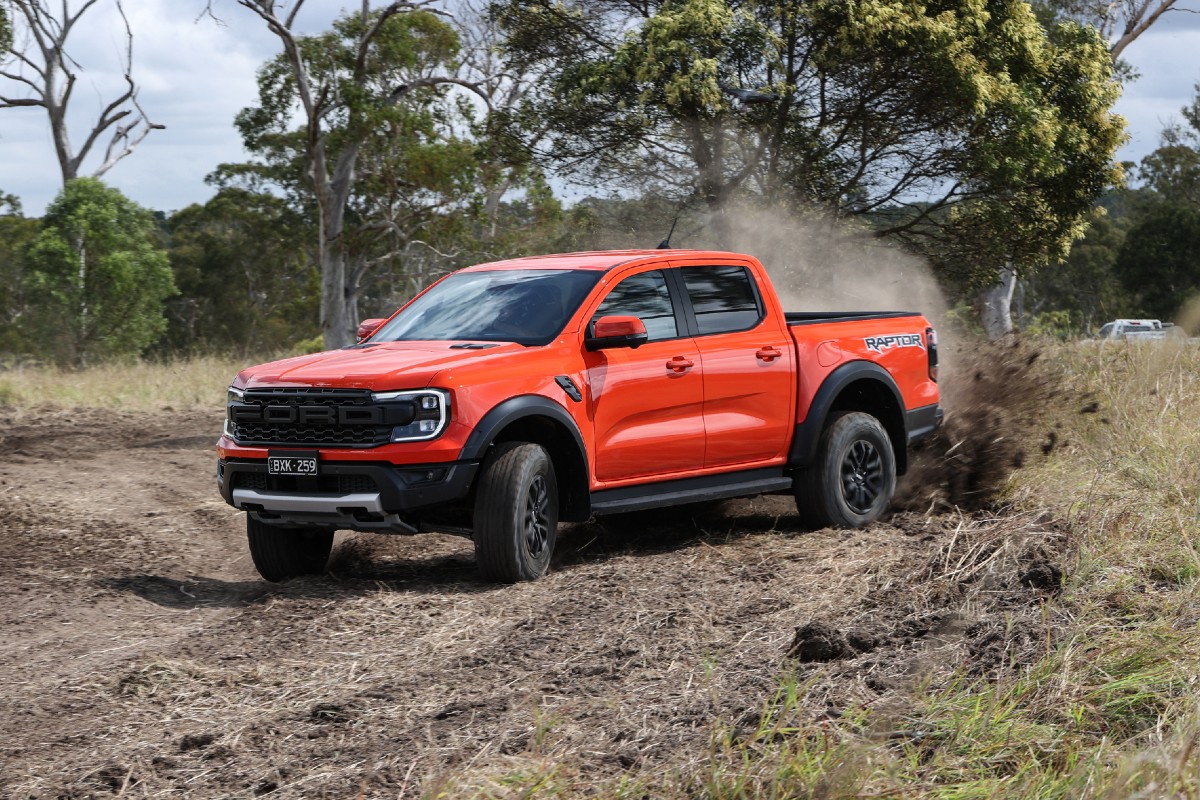 What is it?
A ute like no other.
Ford calls it the 'ultimate performance truck' and it's hard to argue, because while there have been plenty of would-be rivals pop up in recent years none have really committed to off-road performance in the same way Ford has done with the Raptor.
It really did create a new market segment in Australia, and these new high-performance and high-priced utes – which include the Nissan Navara Warrior, Volkswagen Amarok W580 and Toyota HiLux RuggedX – looks set to boom in the near future.
ROAD TEST: 2022 Ford Ranger range review
But for now, the Ranger Raptor is in a class of its own as a ute that's as capable crawling through mud at 5km/h as it is sliding through berms and leaping over jumps at speed.
The first Ranger Raptor broke new ground, now it's time for this second-generation to elevate the concept to the next level. The blue oval didn't rest on its laurels and has built a bigger, bolder and more powerful Raptor this time around.
READ MORE: Super Ute – new V6-powered Ranger Raptor revealed
Ford gave Torquecafe the opportunity to put the Raptor through its paces in both challenging slow-speed off-roading as well as a high-speed off-road course that features gravel, dirt, ruts and even a jump.
Here's how it handled itself.
Does it have any racing pedigree?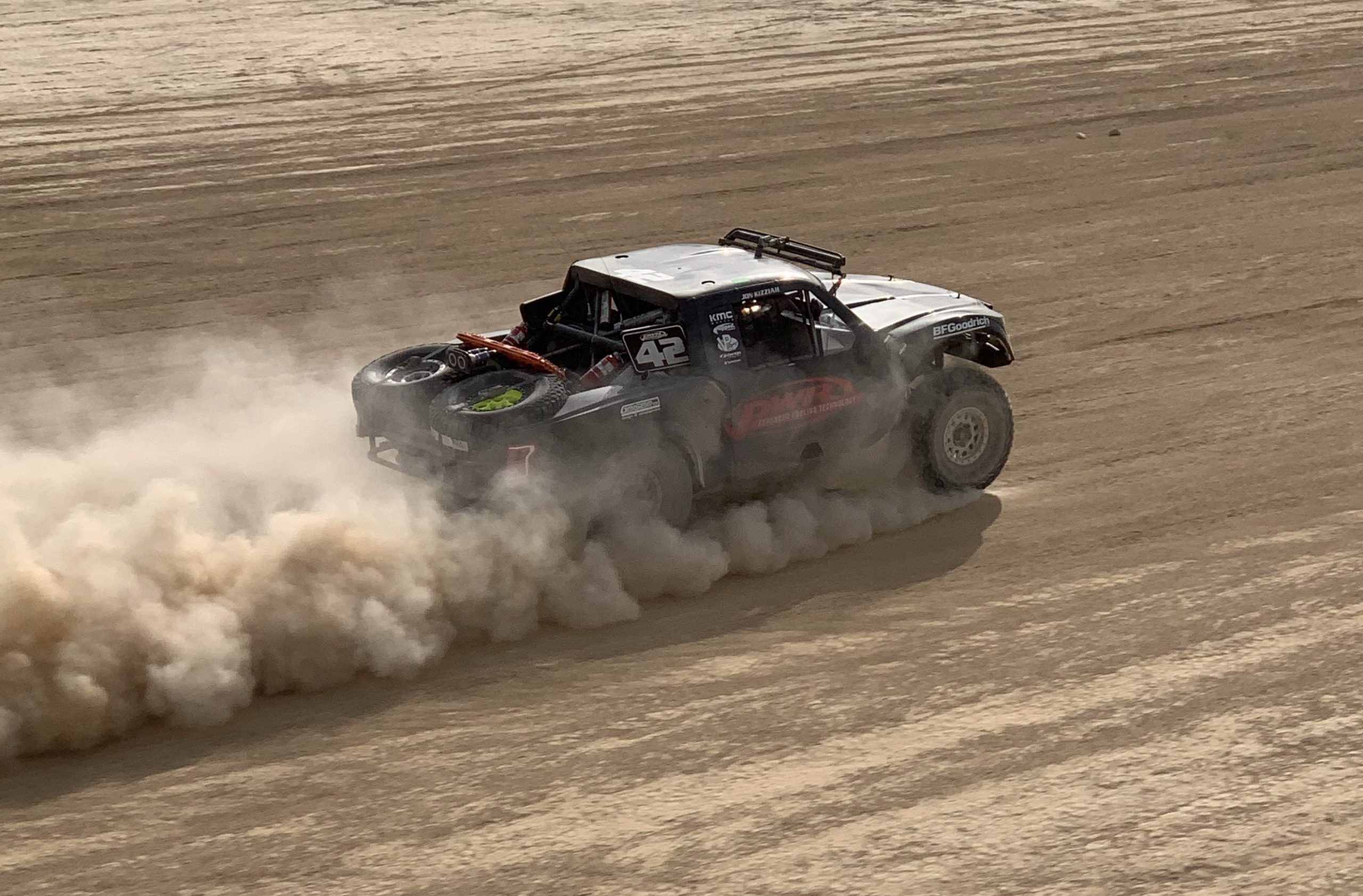 The Raptor is built on Ford's history in desert off-road racing in the US, but especially the Baja 1000. The Baja 1000 off-road race in Mexico is at the core of the Raptor – both the Ranger and the original F-150.
READ MORE: Ford teases Ranger Raptor Desert Racer
In fact, in order for a Ford to carry the Raptor badge it must survive a 1000-mile (1600km) high-speed, off-road endurance test to ensure it's tough enough.
That's why Ford Australia built the high-speed off-road course for the local launch, to showcase what it's capable of that no other ute on the local market can match.
What's under the bonnet?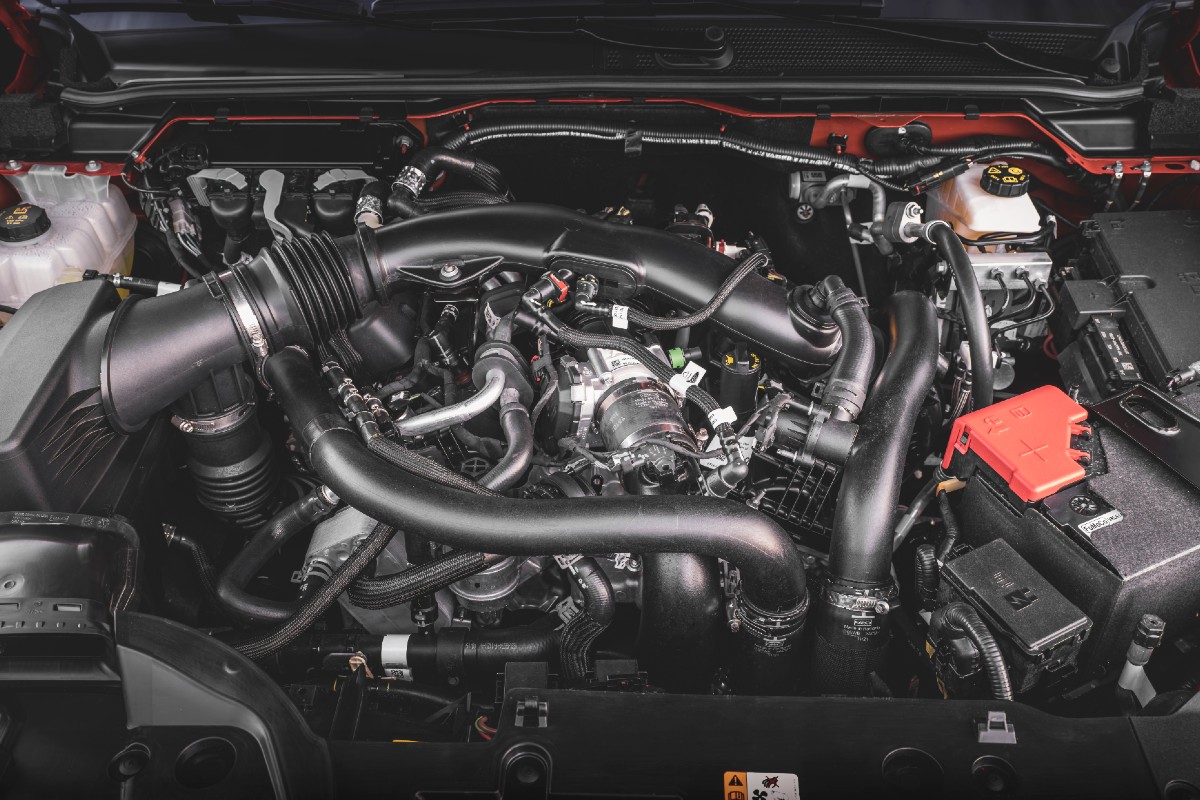 If there was a major criticism of the old Ranger Raptor it was the engine. The 2.0-litre four-cylinder twin-turbo diesel made a potent 500Nm of torque but only a modest 157kW of power.
Ford listened to the criticism and reacted accordingly, dropping the diesel in favour of a new 3.0-litre twin-turbo V6 EcoBoost that makes 292kW and 583Nm. That's nearly twice as much power as the old model and you can feel it as soon as you put your foot down.
VIDEO: 2022 Ford Ranger review
Ford gave us a chance to learn the off-road circuit in the out-going Raptor and while it's still very impressive and highly capable, it was a shock on our first lap in the new model just how much faster we were approaching the corners.
With the extra power and torque it really rockets out of corners, even when those corners are made of dirt, mud or gravel. And it keeps pulling hard as you keep your foot buried, which was a struggle for the old model.
The other big advantage of switching to a petrol engine is a nicer soundtrack, with the new V6 running through an adjustable exhaust system. There are four modes – Quiet, Normal, Sport and Baja – which provide different volume levels to largely the same sound. It's a raspy, sporty V6 noise as opposed to a menacing, rumbling tune you get from a V8, but it's a nice noise and certainly adds to the overall dynamic feeling the Raptor exudes.
The engine is paired to a 10-speed automatic transmission, which can be shifted manually via steering wheel-mounted paddle shifters. It makes good use of the engine, extracting the best performance and offering the ability to either shuffle through the gears to keep the engine in its sweet spot, or simply cruise along and take advantage of the extra torque and save some fuel.
How does it handle?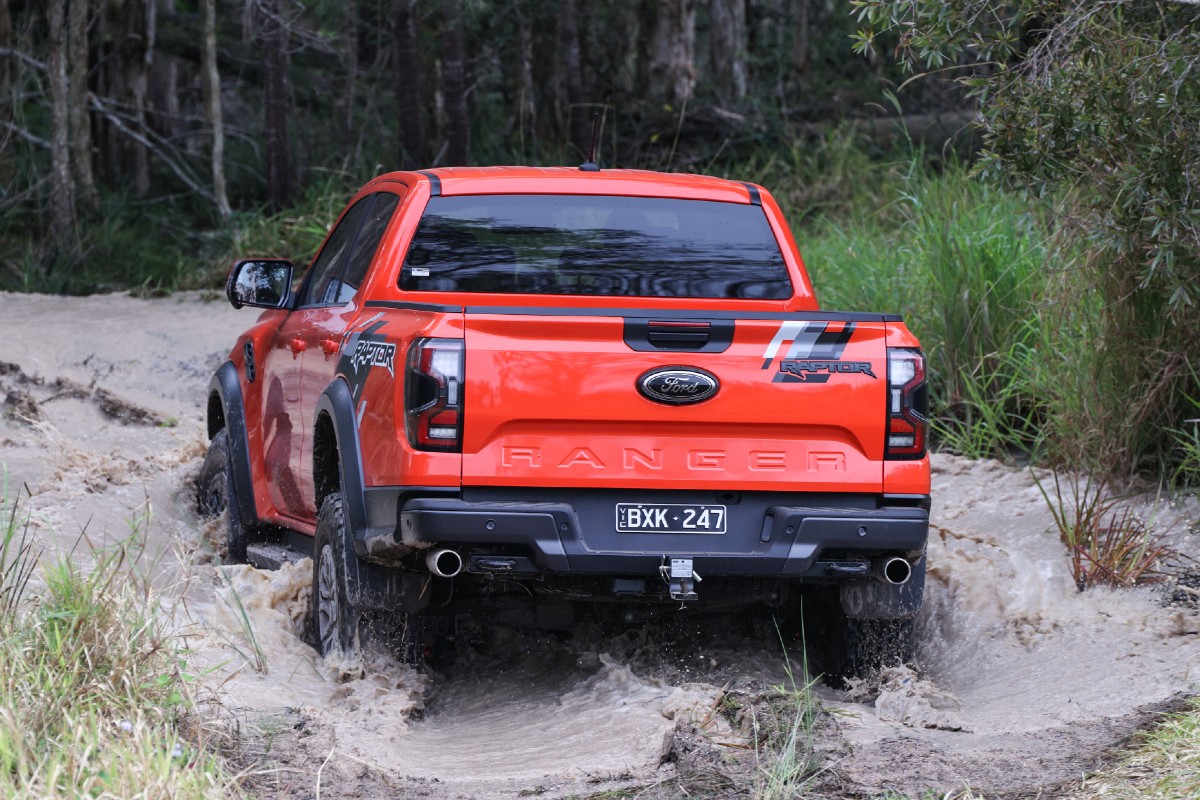 During our time off-road we went to the two extremes of conditions – the fast, dry circuit and wet, muddy and rutted tracks – but in both the Raptor acquitted itself with total confidence and ease.
This is because the Raptor gets a unique suspension set-up compared to the regular Ranger. There are Fox Shocks at each corner with 2.5-inch Live Valve Internal Bypass damping, which Ford says improves both off- and on-road ride quality. Plus, at the rear the leaf-springs that are best for payload and towing in the Ranger, are swapped out for a Watt's link, coil-spring rear-end set-up that also improves ride quality and handling (albeit at the expense of payload and towing capacity).
In the low-speed course Ford took us through, the Raptor had little trouble navigating through deep, muddy ruts, across water crossings as well as up and down steep inclines and descents.
Basically, if you want to go on an off-roading adventure to hard-to-reach areas, the Raptor is as capable as any of its more hardcore-focused rivals, like the Navara PRO-4X Warrior and HiLux RuggedX.
What it does that its rivals can't is power and slide its way around loose roads at high speed. Dial up the 'Baja mode' for the steering and suspension and the Ranger Raptor turns into the closest thing you can get to a Trophy Truck with numberplates. While the engine powers it out of the corners, it has excellent handling across the variety of corners and obstacles Ford threw at it.
The corners got deeply rutted after countless hot laps but the Raptor is deeply impressive in the way it shrugs off the challenge and finds grip to allow you to remain in control. In faster corners it's remarkably stable, allowing you to carry huge amounts of speed, but it will also slide in a predictable way that allows you to back it into slower corners.
And Ford even let us hit a small jump, with the ute getting airborne but landing with a surprising amount of compliance thanks to the specially-tuned suspension.
So no matter what type of off-road driving you want to do, the Raptor is capable of doing it.
Where would you most like to drive it?
High-speed off-roading is a popular pastime in the USA (where the likes of the F-150 Raptor and Ram 1500 TRX are available) but not so much in Australia, so it's hard to find places like the course we used at the launch event. But that's really where the Ranger Raptor separates itself from its competitors, so hopefully there will be more options for owners to have this kind of fun in the future.
What's the interior like?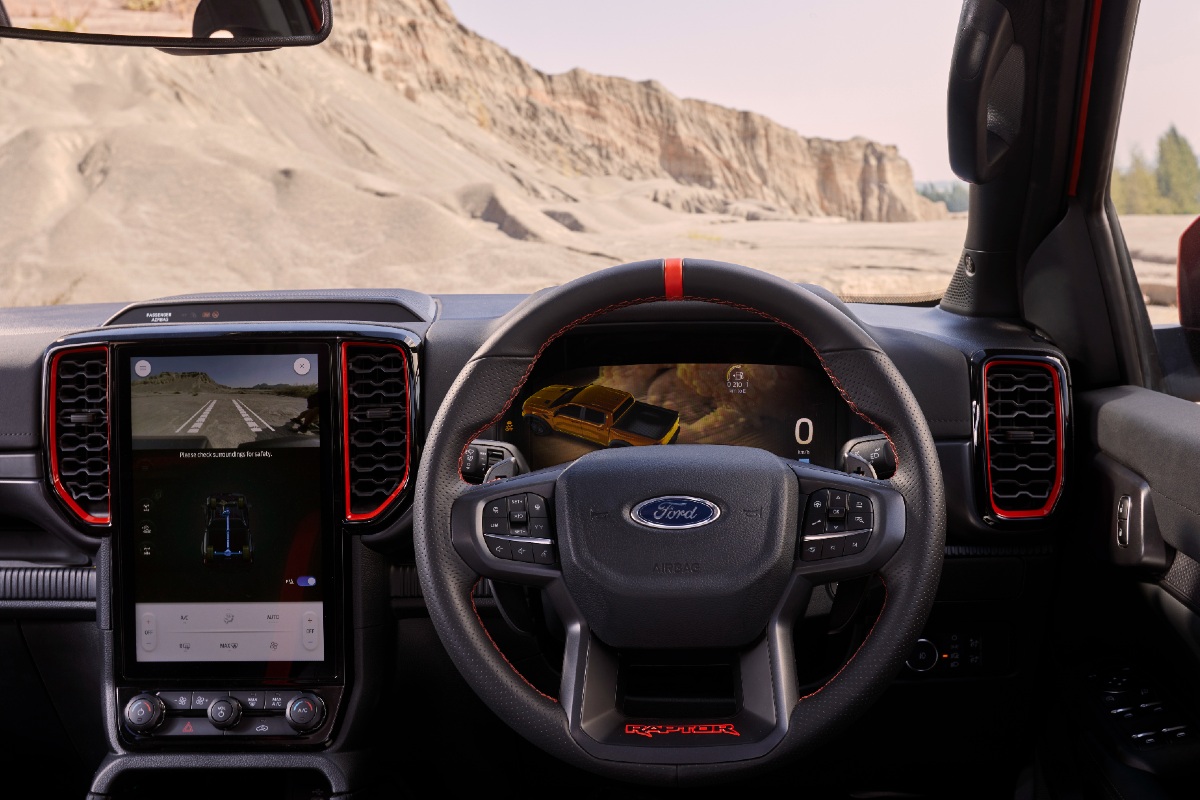 At its core the Ranger is a commercial vehicle, it's designed to be a workhorse for tradies and not a premium performance vehicle. Thankfully, the base Ranger has been elevated to become a more polished offering and the Raptor takes it a step further.
There are more premium materials used throughout the cabin that make it feel like a premium vehicle – and that's just the start. There's also a unique steering wheel with 'Raptor' embossed on and contrasting 'code orange' stichting as well as other orange highlights around the air-vents that separate it from the rest of the Ranger range.
The seats are unique too, inspired by the F-22 Raptor fighter jet and designed to ensure you stay in the seat even if you're jumping the Ranger off-road.
How much does the Ford Ranger Raptor cost?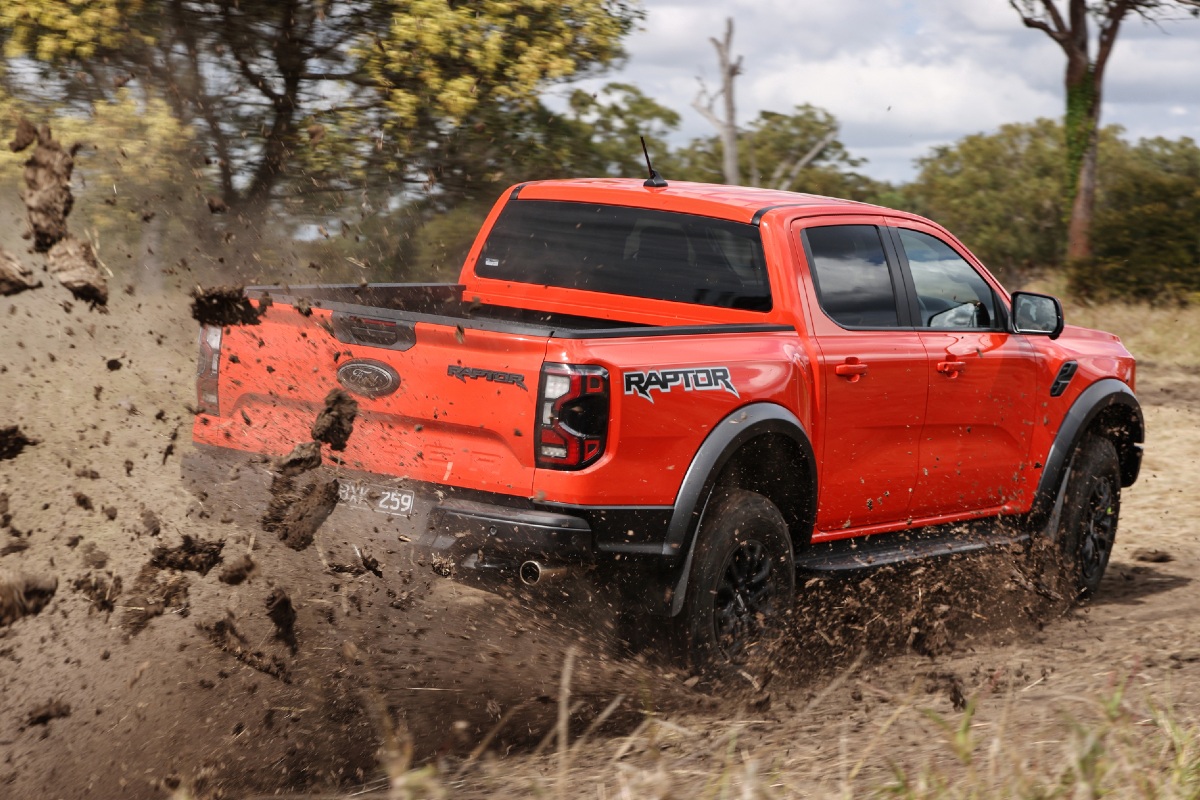 The extra power, suspension upgrades and bigger, more premium body naturally means this new model costs more. The 2022 Ranger Raptor is priced from $85,490 (plus on-road costs), which is a $9000 increase on the out-going model.
That's a hefty increase no matter how you look at it, but given the lack of true competitors, Ford is unlikely to have difficulty finding buyers. In fact, even though it's only just hitting dealerships there's already a waiting list for this super ute.
Would I buy one?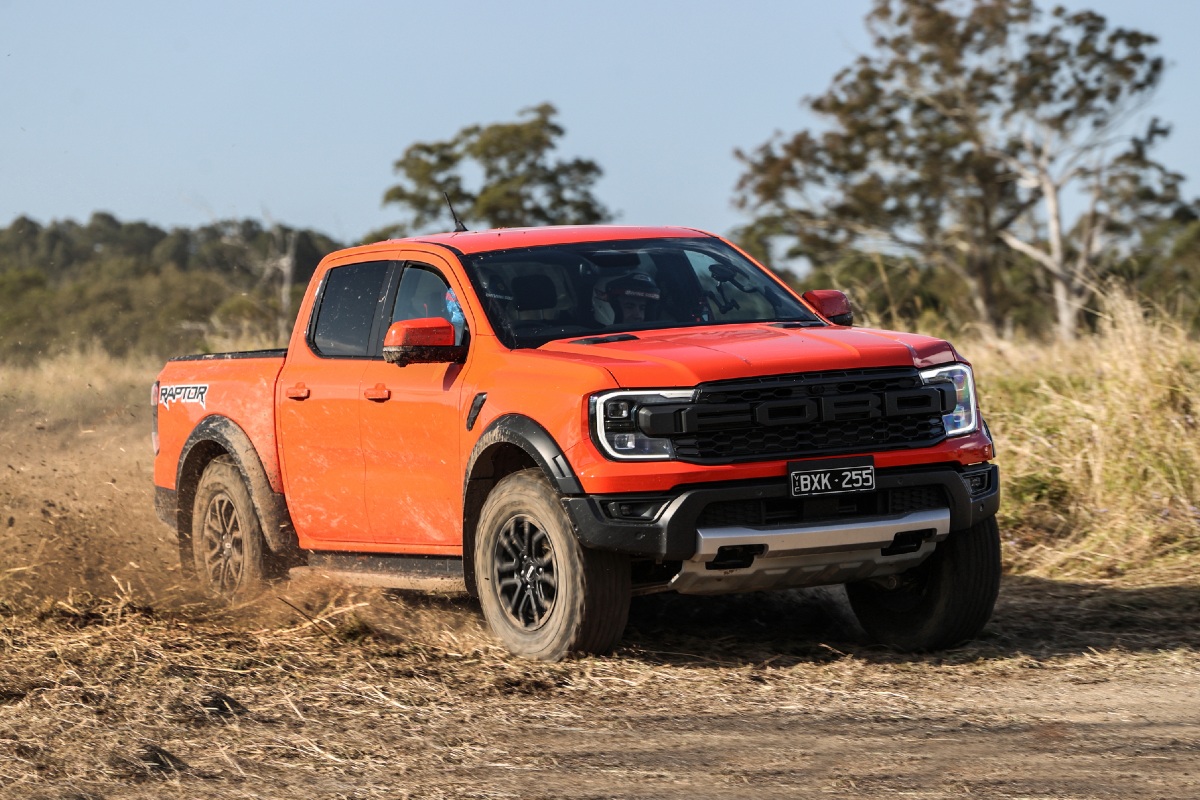 In a heartbeat. Ford may have come across a bit arrogant when it questioned if there is any "genuine Raptor competitor" on sale today, but after driving the new model it's hard to argue against it.
While there are many excellent and highly-capable utes, the Ranger Raptor stands apart with its combination of both low-speed and flat-out off-road driving prowess.
It really is a ute like no other in Australia.
2022 Ford Ranger Raptor price and specifications
| | |
| --- | --- |
| Price: | From $85,490 plus on-road costs |
| Engine: | 3.0-litre twin-turbo V6 petrol |
| Power: | 292kW at 5650rpm |
| Torque: | 583Nm at 3500rpm |
| Transmission: | 10-speed automatic, four-wheel drive |
| Fuel use: | 11.5L/100km |
| Wheels: | 17-inch alloys |
| Tyres: | 285/70 R17 |
| Length: | 5381mm |
| Width: | 1922mm |
| Height: | 1955mm |
| Weight: | 2475kg |
| 0-100km/h: | No claim |