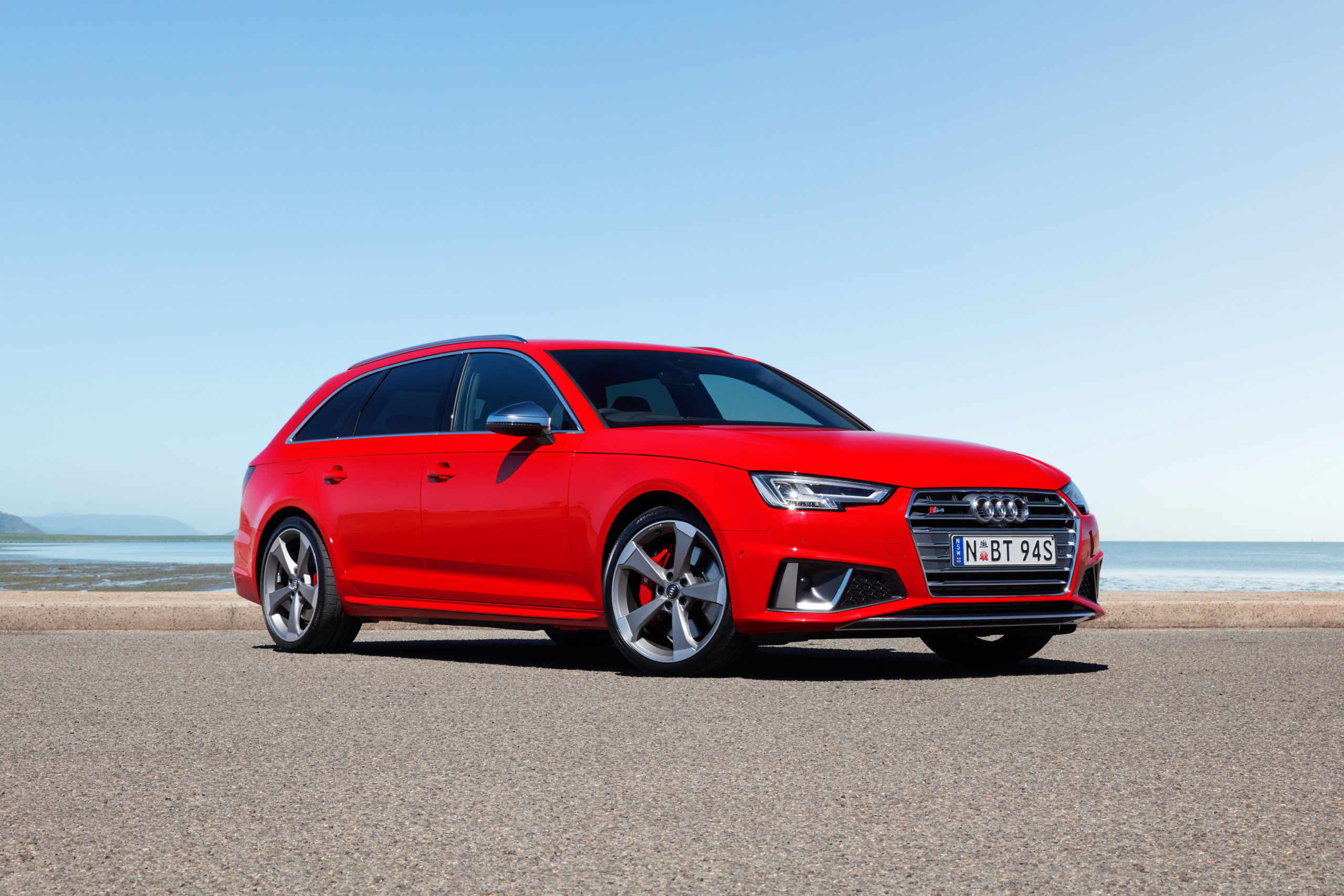 Have a family but don't want a boring station wagon? The Audi S4 Avant is the solution.
What is it?
Audi's warmer, but not red-hot, fast wagon (or Avants as the four-ring brand prefers to call them). The German brand is synonymous with rapid load-luggers – from the very first RS2 Avant to the V8-powered RS4 Avant B8 and the Lamborghini V10-powered RS6 Avant C6.
The S4 Avant, however, isn't a full-blown RS model, instead it fills the gap between the regular A4 line-up and the more potent RS4. But that doesn't mean it's meek and mild, on the contrary it's packing a punch turbocharged V6, all-wheel drive and a sharper chassis to give those of us who love these hot estates more choice.
Does it have any racing pedigree?
Given its place in the range – between mainstream and hi-po – the S4 Avant hasn't been utilised for motor racing. And even though Audi has a long history in motorsport, from rally to Super Touring and Le Mans to today's DTM and Formula E, the brand has never seriously competed with an Avant. That's despite Volvo famously racing the 850 Estate in the British Touring Car Championship, and more recently Subaru campaigning the Levorg in the same series.
What's under the bonnet?
While the RS4 Avant runs a 2.9-litre twin-turbo V6 making 331kW of power and 600Nm of torque, to sit at the top of the tree. The S4 runs a similar but different engine, a 3.0-litre twin-turbo V6 producing 260kW and 500Nm. It's paired to an eight-speed automatic transmission and, of course, Audi's trademark quattro all-wheel drive system.
Because it's trying to fill the gap between the A4 and RS4, the S4 isn't an all-out performance monster but it is sportier and more aggressive than the regular model. As a result there's more urgency when you squeeze on the throttle, with a more noticeable shove when it comes on boost; and a nice growl from the exhaust.
The eight-speed automatic is well suited to the S4, offering a broad spread of ratios that is able to take advantage of the torque that's available right across the middle of the rev range – from 1370rpm up to 4500rpm.
How does it handle?
Again, the S4 is about finding the balance between everyday usability and dynamic performance and it does so very nicely. One of the biggest criticisms of Audi's performance cars over time has been its steering, which often feels vague or artificial. That's not the case in the S4, it's nicely weighted and feels direct and responsive.
That improvement flows through to the rest of the chassis, which feels connected to the driver allowing for a confidence-inspiring and engaging driving experience. Wagons may have a reputation for being sensible and boring, but the S4 Avant is neither of those things for the driver.
The ride is a nice compromise too, offering enough compliance to make it comfortable enough to live with everyday but also sharp enough to provide the responsive handling and excellent balance.
Where would you most like to drive it?
The S4 Avant feels built for long drives on the open road. This would be an ideal weekend road trip car, with enough space to take all your luggage and enough grunt and poise to make it exciting across a mountain pass or fast, flowing country landscape.
What's the interior like?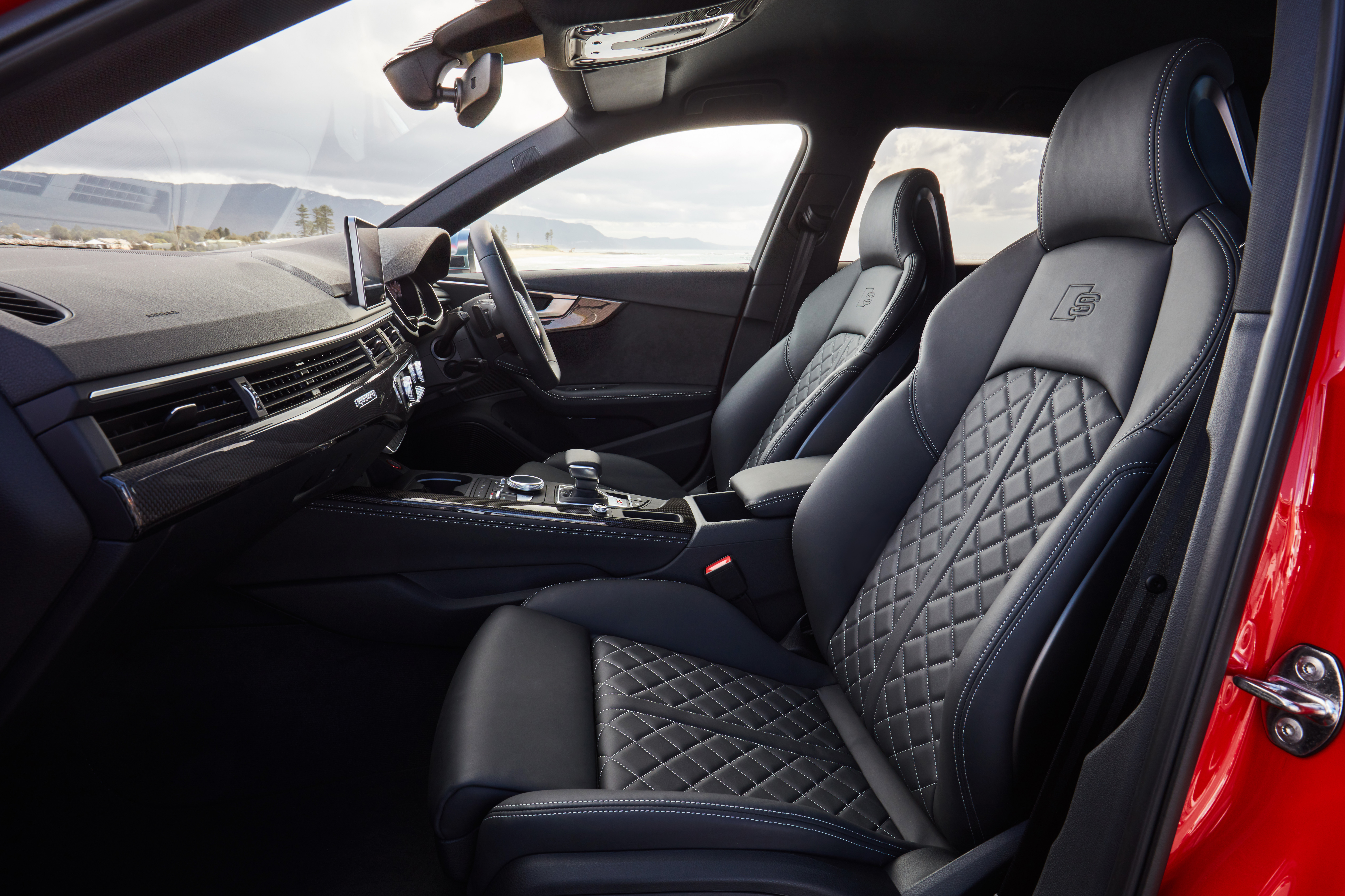 Audi has rightly earned a reputation for top-notch cabin design, artfully blending style and function – the S4 Avant is no different.
Naturally there's a high quality to the design and materials used throughout. The seats of our test car were trimmed in diamond-stitched leather and embossed with the 'S' logo. There's also premium leather and Alcantara spread across the cabin, as well as some nice brightwork that makes this feel like a genuine luxury car.
Space is good too, with enough legroom in the back for kids to sit comfortably for long trips. Plus there's a 505-litre boot for all the gear you may want to bring.
Is it good value for money?
Priced from $102,900 (plus on-road costs) the S4 Avant is good value for what you get – a performance, luxury car. It also doesn't have many direct rivals, with BMW not offering its more potent M340i XDrive powertrain in a wagon and the Alfa Romeo Giulia, Jaguar XE and Lexus IS all sedan-only. The nearest rival is the Mercedes-AMG C43, which is just as impressive on-road but is more expensive at $112,240.
Would I buy one?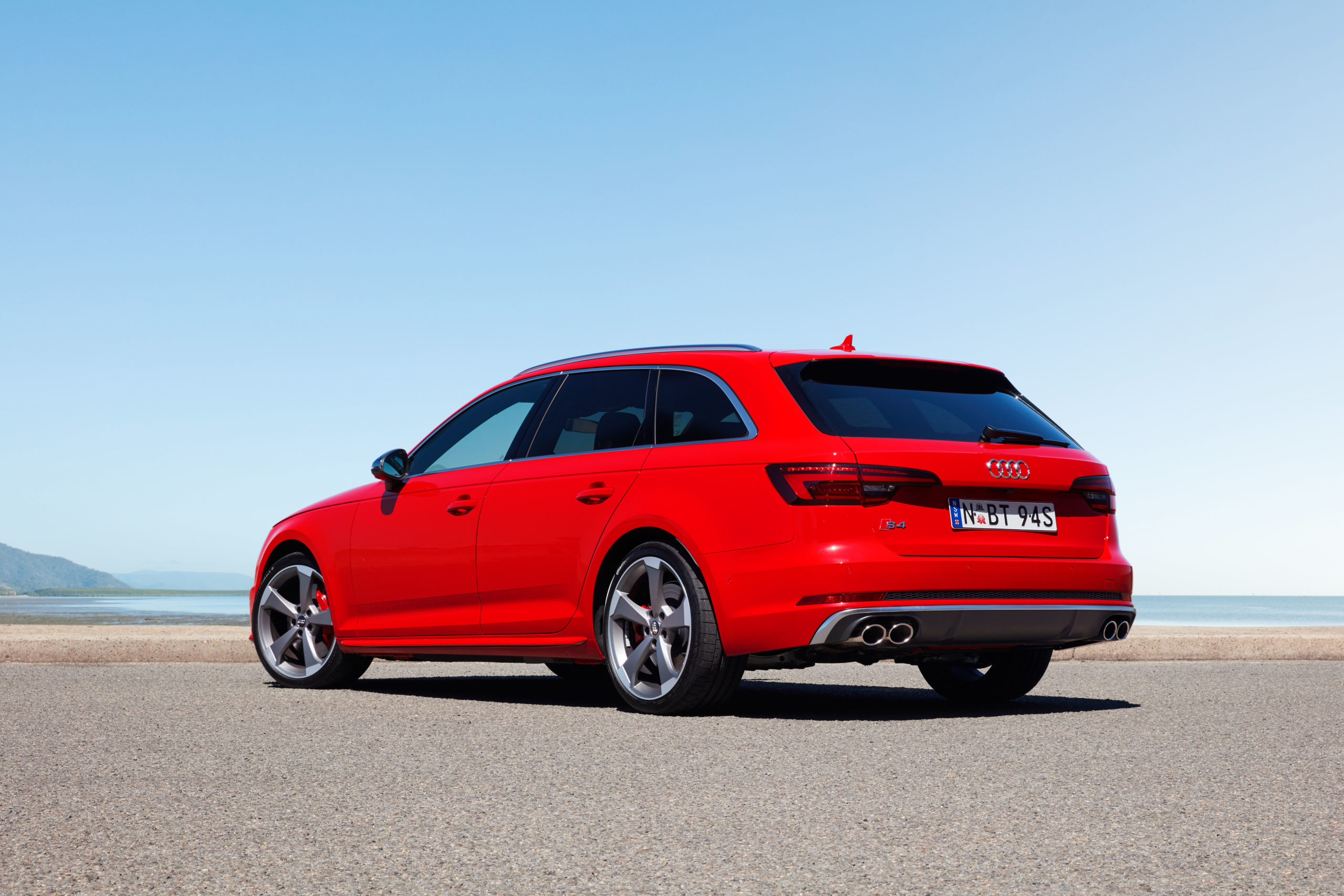 I'm a sucker for a fast wagon so I'd certainly have the S4 Avant on my short-list of desirable family haulers. It has a brilliant blend of practicality and performance that makes this kind of load-lugger so appealing to those of us you have a family but don't want to sacrifice driving enjoyment; or join the SUV brigade.
2020 Audi S4 Avant price and specifications
| | |
| --- | --- |
| Price:  |  From $102,900 plus on-road costs |
| Engine:  | 3.0-litre V6 twin-turbo petrol |
| Power: | 260kW at 5400-6400rpm |
| Torque: | 500Nm at 1370-4500rpm |
| Transmission:  | 8-speed automatic, all-wheel-drive |
| Fuel use:  | 7.8L/100km |
| Wheels:  | 19-inch alloys |
| Tyres:  | Continental SportsConti 245/3 |
| Length:  | 4745mm |
| Width:  | 1842mm |
| Weight:  | 1750kg |
| 0-100km/h: | 4.9 sec (claimed) |