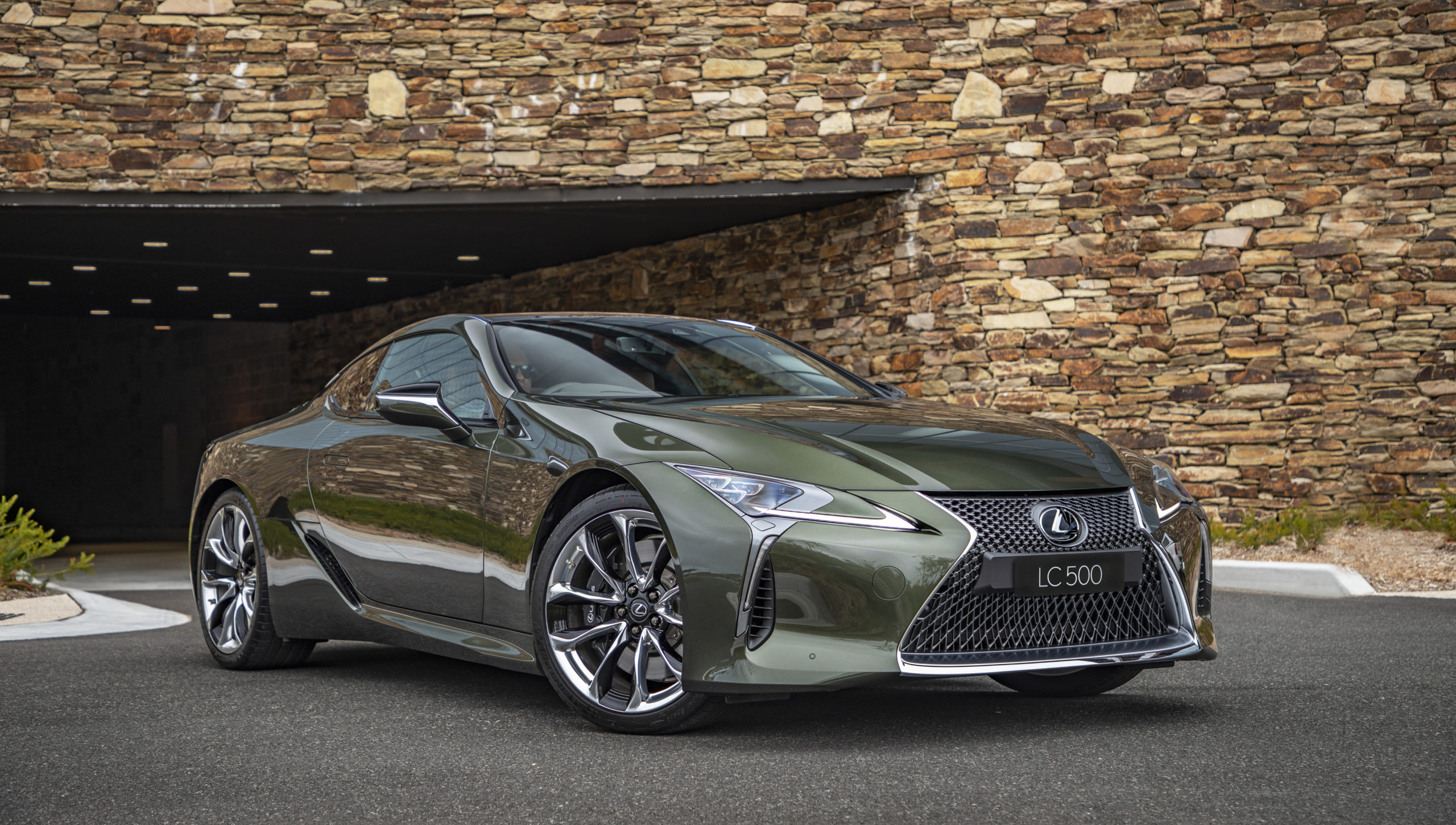 What is it?
Lexus has released a very limited edition version of its striking LC500 coupe. Less than 10 examples of this Inspiration version will be available in Australia, featuring unique colour and trim combinations which include the softest leather the company offers to trim the interior.
The good news is, the LC500 in standard form isn't as limited and it's an impressive car in so many respects. The big grand tourer combines concept car looks with an old-school V8 which makes it an appealing proposition for those looking for a comfortable and stylish machine that can soak up kays with ease and at speed.
Does it have any racing pedigree?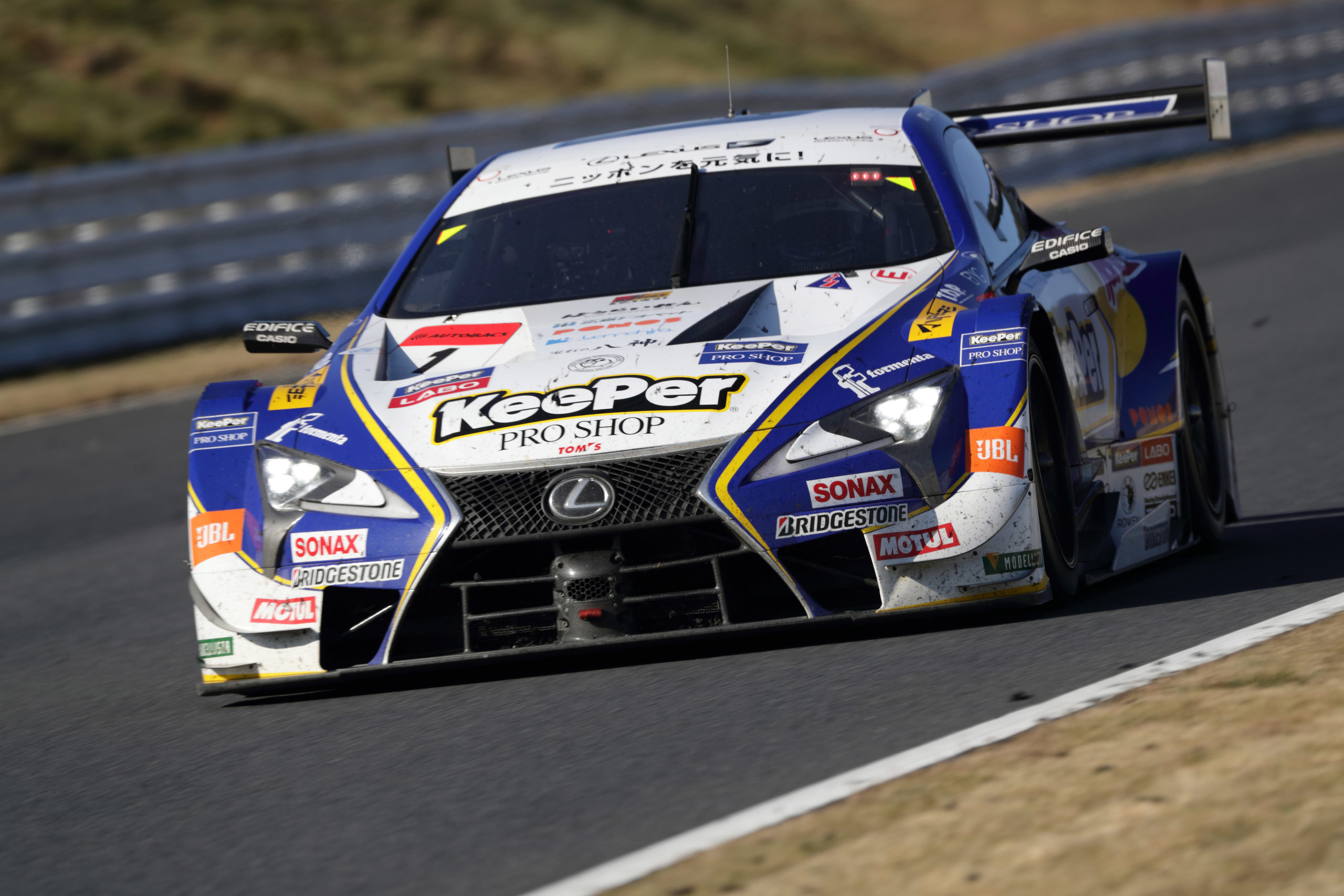 While strictly speaking the LC is more a grand tourer than a pure sports car it has plenty of track experience.
As the flagship model in the Lexus range it was used as the basis for its Super GT entry. The LC500 was used as the company's GT500 racer from 2017 until 2019 (before it was replaced by the newer Toyota Supra) and notched up 24 race wins and a pair of drivers' and constructors' championships.
A more road-car relevant version was also entered the Nurburgring 24-hours as part of the car's development. It was scheduled to compete in the 2020 version of the event using an experimental twin-turbo V8 being developed for future Lexus models.
What's under the bonnet?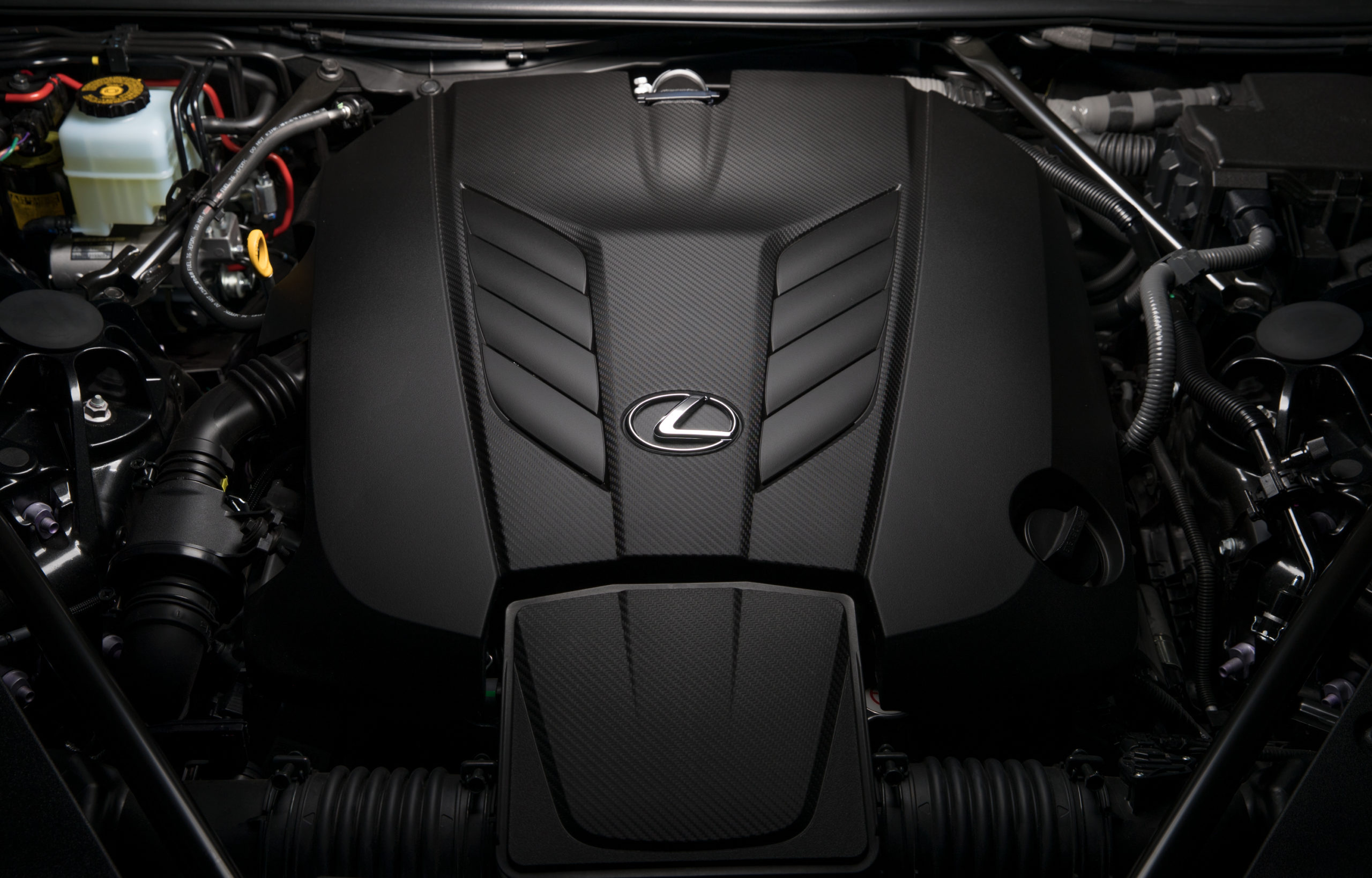 While the new turbocharged V8 is likely destined for a future iteration of the LC, the current LC500 uses the brand's long-serving 5.0-litre V8. While it isn't the newest, more advanced or most powerful V8 you can find, it does have its appeal.
It makes a respectable 351kW of power and 540Nm of torque, which is enough to make the LC500 feel quick despite its size. But arguably even more impressive is the noise it makes – a deep, guttural growl that will be music for fans of old-school V8s and a nice juxtaposition against the utterly modern styling of the coupe.
Coupled with a 10-speed automatic transmission it can manage to both cruise quietly, effortlessly relying on that torque to pull it along, or shift quickly to provide more aggressive acceleration. It also tries its best to help reduce fuel consumption from what is now an ageing engine (having served the brand across several models including the original IS F a decade ago), but it's still relatively thirsty using 11.6-litres per 100km.
How does it handle?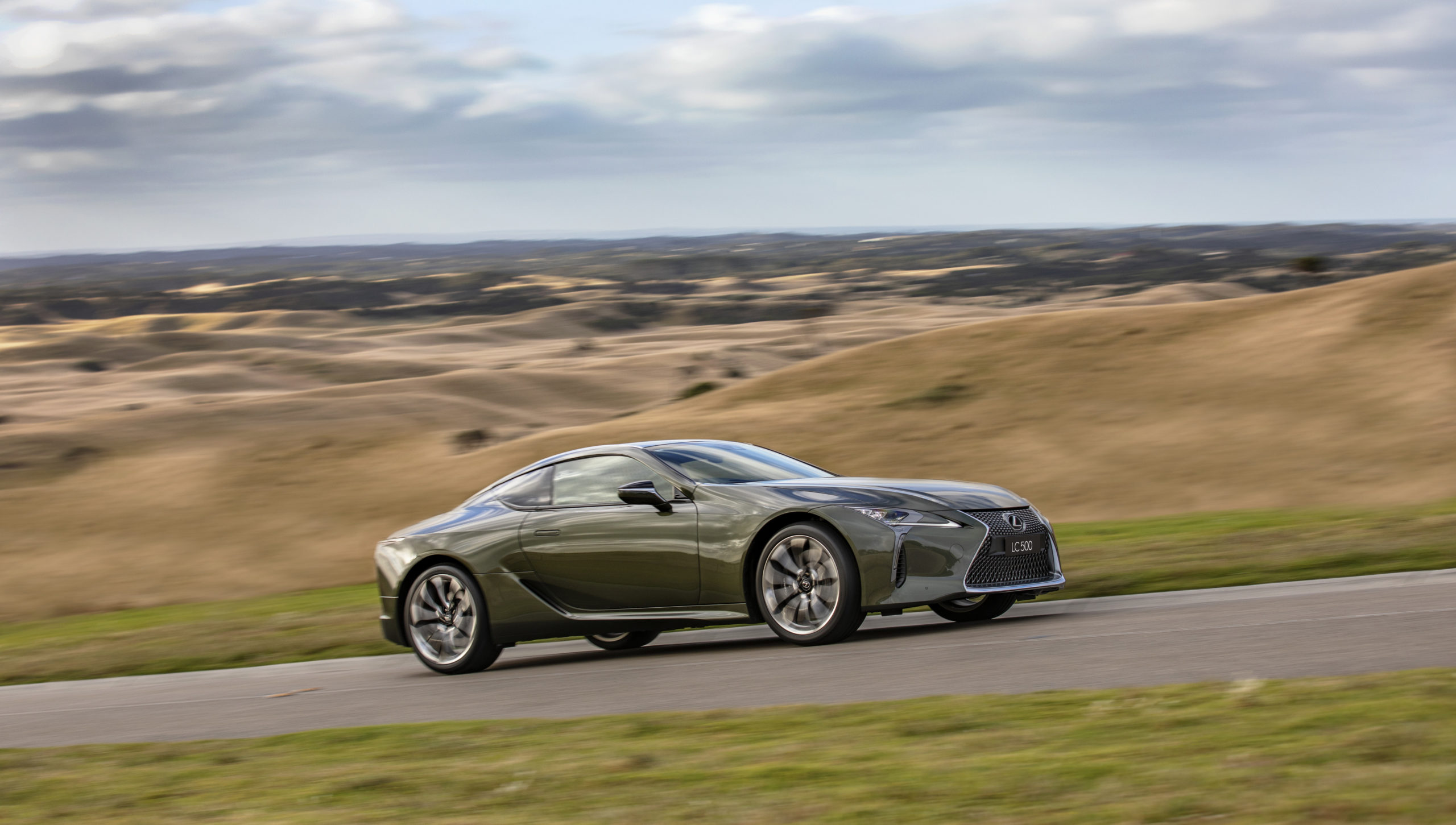 This is where the difference between a grand tourer and a sports car comes into focus. Point the LC500 at a twisty piece of road and it does a commendable job, it's big footprint means it turns with confidence and feels stable at speed.
However, its size and weight (more than 1900kg) means it doesn't respond as quickly as you'd expect from a sports car; something like a Porsche 911 or Jaguar F-Type. But that's fine because Lexus has the smaller, sportier RC F if that's your speed.
The LC500, especially in this limited edition Inspiration form, is for drivers who want to tour the roads in comfort whether they are twisty, flowing or just rolling down the highway. This is an all-seasons grand tourer that will make a good companion whatever road trip you want to tackle.
Where would you most like to drive it?
A long weekend touring the Adelaide Hills would make an ideal playground for the LC500 Inspiration. The combination of fast, flowing roads allows you to explore the car's potential in an enjoyable way, but it will also look the part when you show up at some of South Australia's finest wineries.
What's the interior like?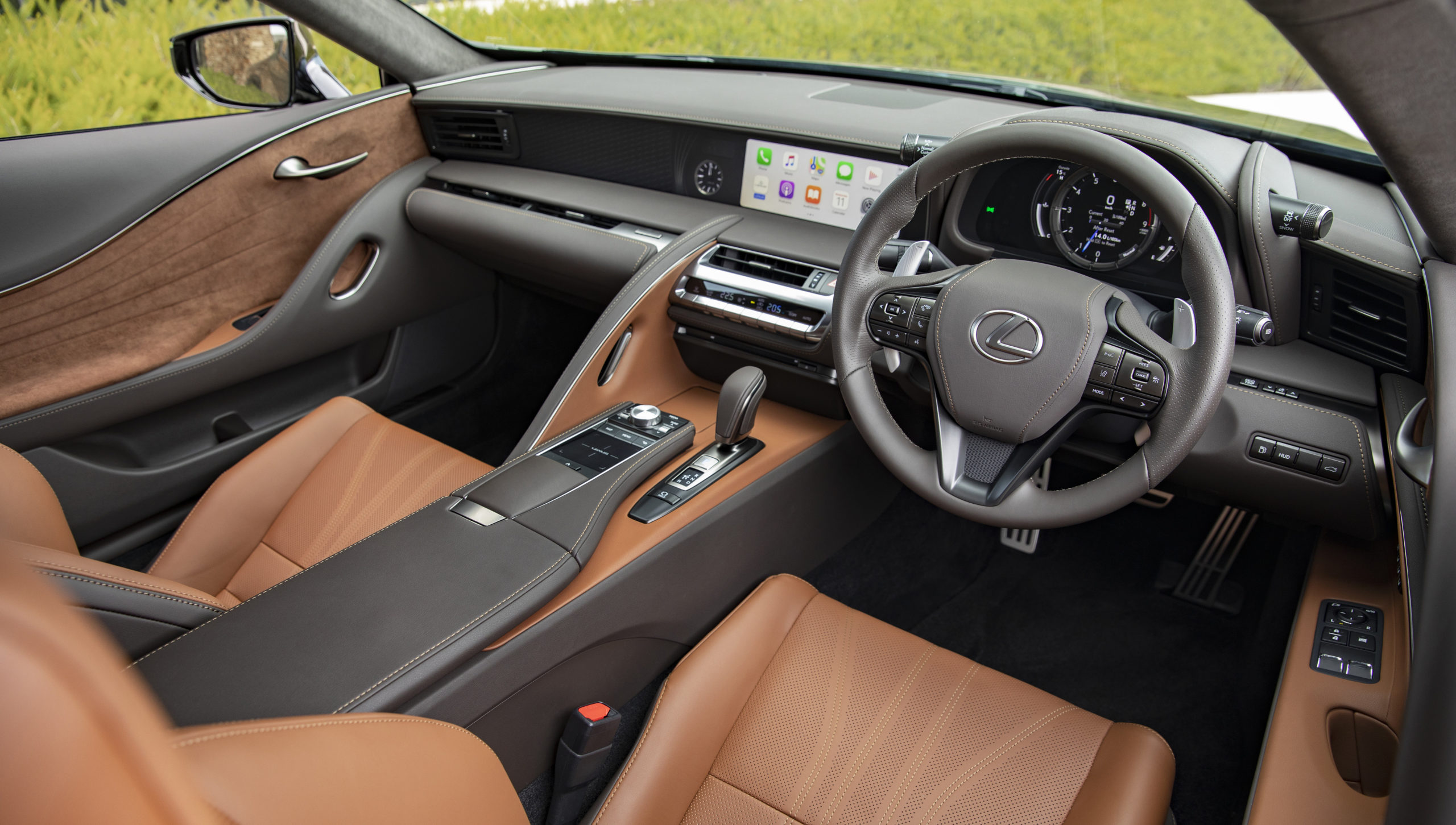 The standard LC500 was already a premium cabin but the Inspiration elevates it to another level. The 12-way power adjustable front seats are trimmed in Lexus' most premium leather, L-Aniline, which is made from the top one per cent of selected hides and is treated specially to ensure it is as soft as possible. While the tan colour won't be to everyone's tastes, no-one would argue with the quality and suppleness of the leather.
The design of the interior is also worthy of praise, with the dashboard sweeping around the driver to make them feel in command, while still treating the front passenger with respect. The rear seats are tight on space, as you'd expect in a coupe, but will suffice for shorter trips.
Is it good value for money?
The LC Inspiration starts at $205,512 (plus on-road costs) which is a hefty premium over the standard LC500 which is priced at $189,792. Obviously the Inspiration adds a level of exclusivity, but for our money we'd opt for the regular car which is very competitively priced for what it is. In typical Lexus fashion it's loaded with all the gear you expect from a luxury car.
For a car costing less than $200k it looks even more striking than the brand's $1m LF A super coupe, and is sure to attract attention wherever you go judging by the looks we got during our time in it.
If you don't care about the attention, you're still getting a luxurious and quick grand tourer that is more appealing than the aging Maserati GranTurismo and significantly cheaper than the Mercedes-Benz SL500.
Would I buy one?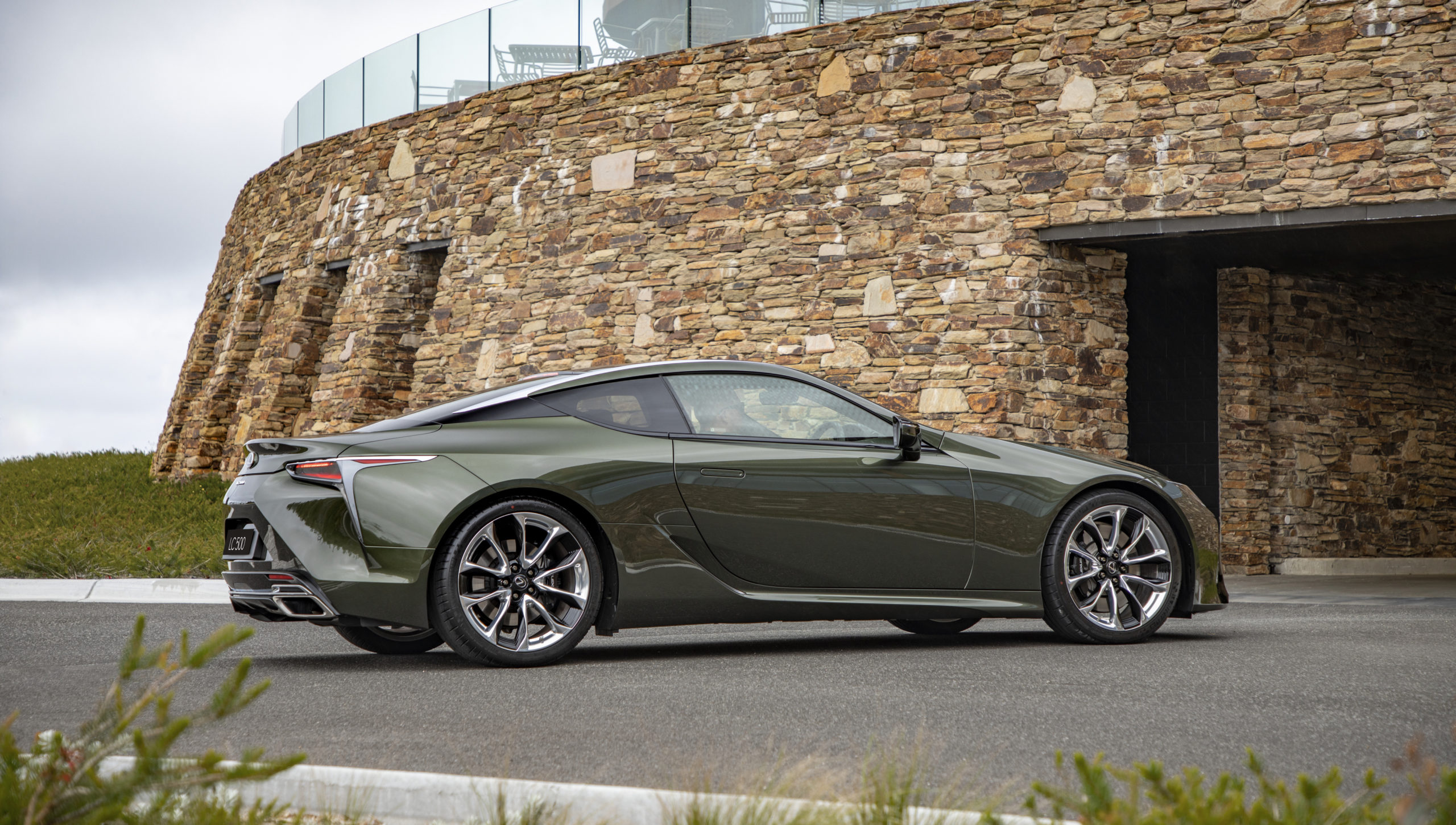 It's definitely worth serious consideration for anyone in the market for a grand tourer with some panache. The combination of stand-out looks, easy driving character and growling V8 engine all for less than its key competition should inspire many owners.
2020 Lexus LC500 Inspiration specifications
| | |
| --- | --- |
| Price: | From $205,512 plus on-road costs |
| Engine: | 5.0-litre V8 petrol |
| Power: | 351kW at 7100rpm |
| Torque: | 540Nm at 4800rpm |
| Transmission: | 10-speed automatic, rear-wheel drive |
| Fuel use: | 11.6L/100km |
| Wheels: | 21-inch forged alloys |
| Tyres: | 245/40 RF21 (front), 275/35 RF21 (rear) |
| Length: | 4770mm |
| Width: | 1920mm |
| Height: | 1345mm |
| Weight: | 1970kg |
| 0-100km/h: | 4.7 secs |