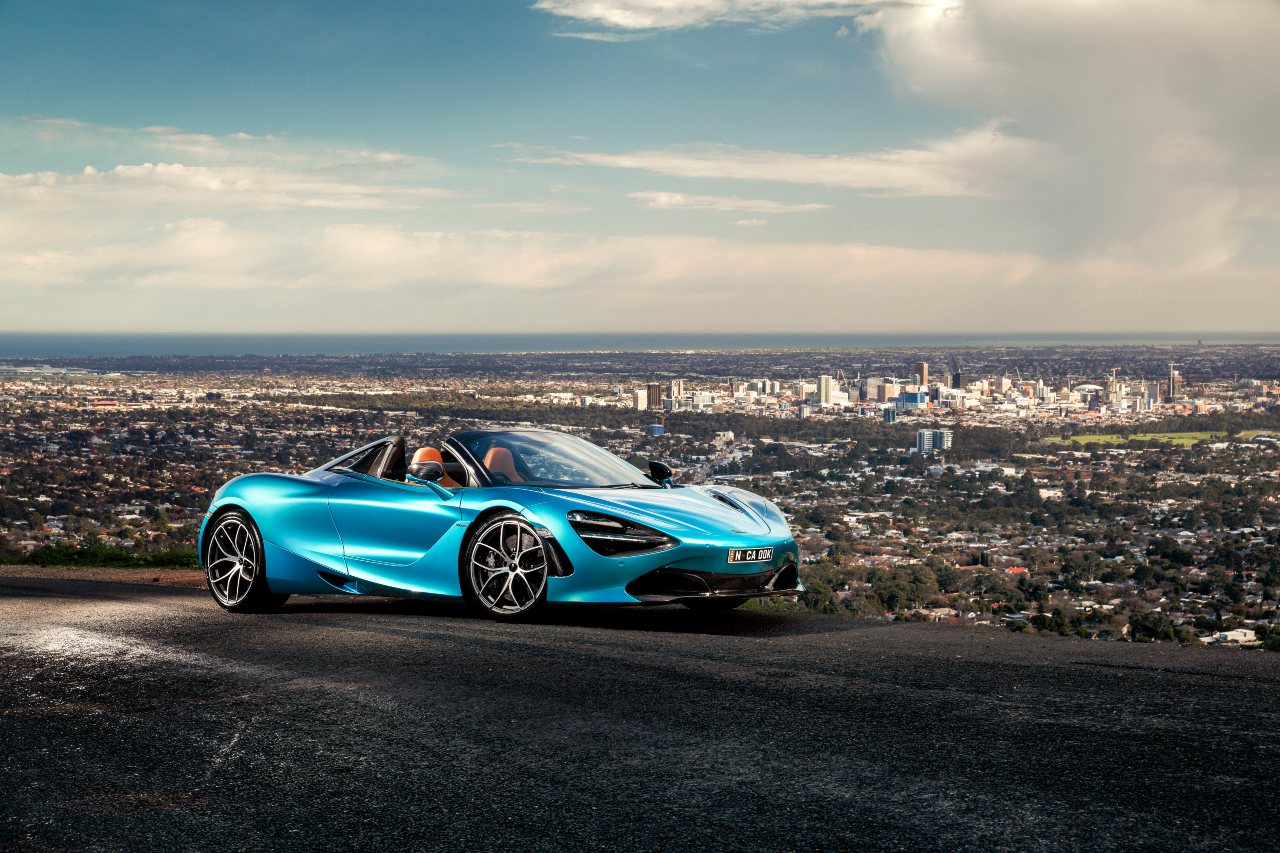 What is it?
A convertible supercar that doesn't feel like a show pony.
Full disclosure before I get into this review, I'm typically not a fan of convertible sports cars. Call me a purist (or a snob) but I don't see the point of engineering a finely-honed performance car… and then chopping the roof off – thus losing torsion rigidity and adding weight.
But the McLaren 720S Spider is not your typical convertible supercar. The British brand has a long history with carbon fibre and uses the material to good effect to ensure the Spider remains both stiff and light, tipping the scales just 49kg more than the coupe.
Does it have any racing pedigree?
It seems like a silly question. McLaren is steeped in motorsport heritage – and not just Formula 1. The company has also won Le Mans with the iconic F1 GTR, its standalone road car that launched before McLaren Automotive began proper in 2010.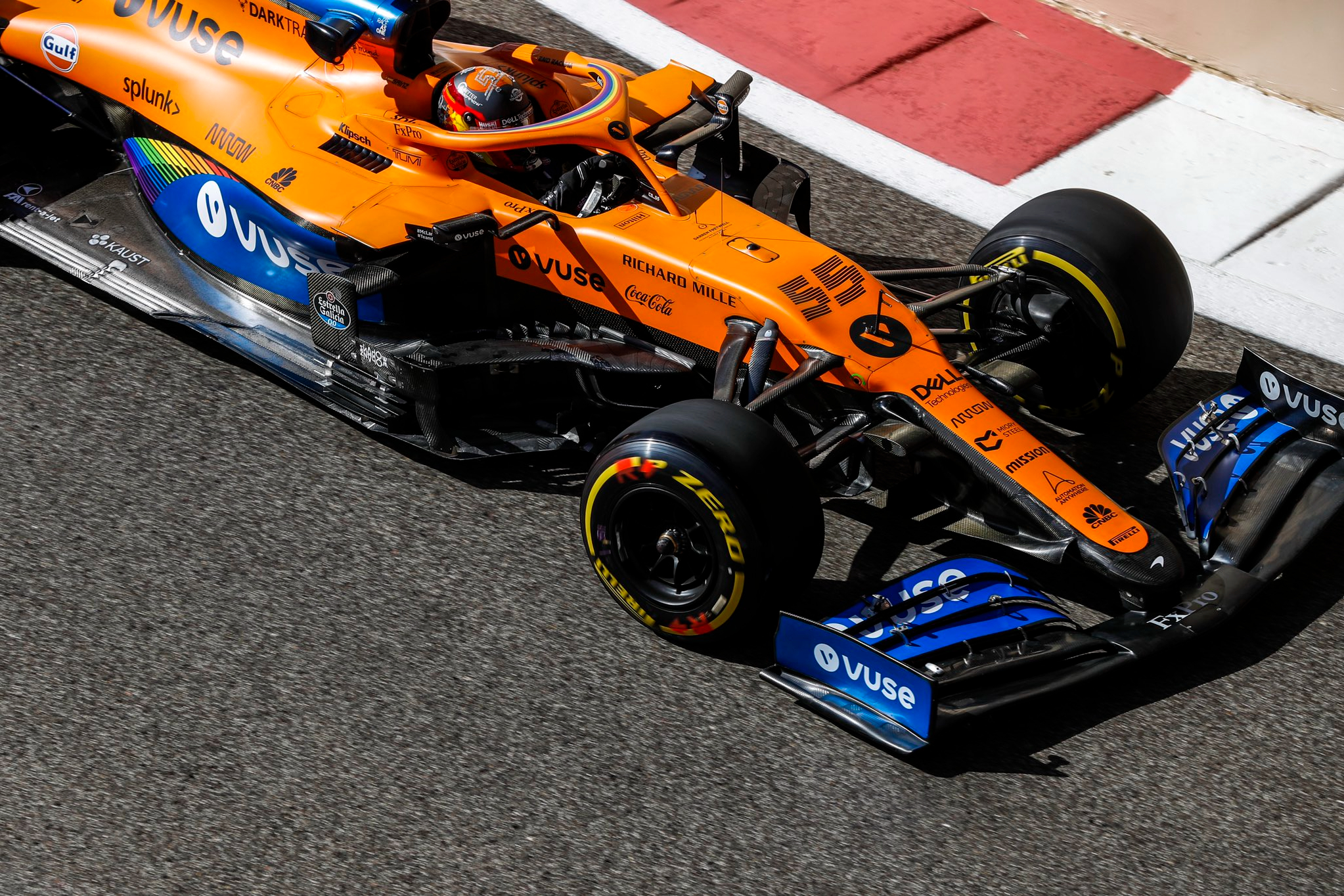 But it's F1 that the brand is more synonymous with, winning 182 races, eight Constructors' Championships and 12 Drivers' titles, making it one of the most successful in the sport's history. Which is why former boss Ron Dennis believed the brand had the reputation and knowledge to become a rival to Ferrari off the racetrack as well as on it.
What's under the bonnet?
The heart of all modern McLaren road cars is a twin-turbo V8 that actually began life as a Tom Walkinshaw Racing program for Nissan's Le Mans racer and a possible Indy Racing League program. However, McLaren worked with engineering specialists Riccardo to redesign and modernise the engine for use in its road cars.
For the 720S it got its first major upgrade since the launch of the 12C in 2010. The biggest change is an increase in capacity, with a new stroke taking it from 3.8-litres to 4.0-litres. That has helped generate more performance, an impressive 530kW of power and 770Nm of torque. It's paired to a seven-speed dual-clutch transmission and sends its power to the rear wheels.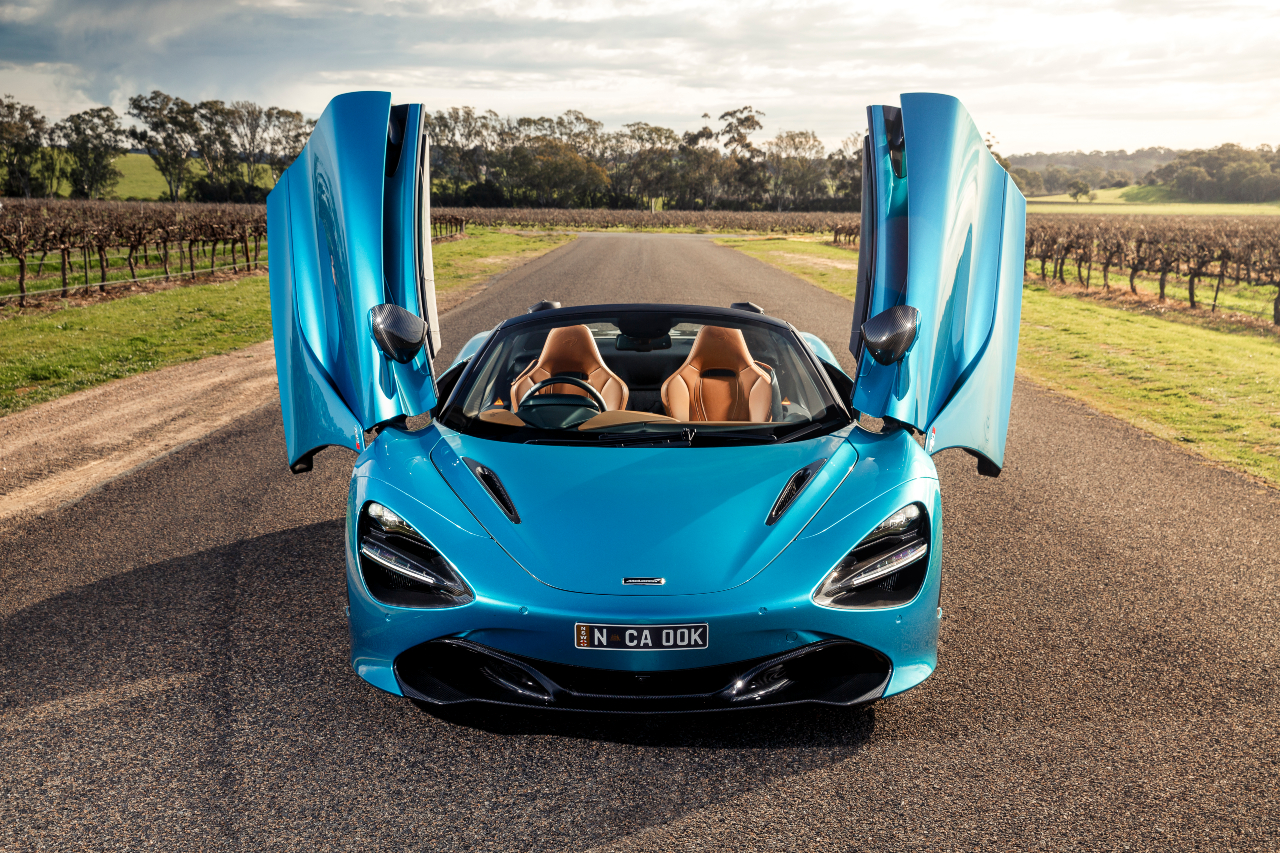 Getting the bad news out of the way first, if there's a shortcoming with the engine it's the soundtrack. It may be a V8 but it lacks the aural drama that you expect with a supercar, instead producing a no-nonsense soundtrack that in many respects suits the unconventional nature of the McLaren.
But that's it's only weakness, because what it lacks in dramatic noise it more than makes up for with dramatic performance. It pulls hard right across the rev range, launching the 720S with genuine ferocity. And feels responsive whenever you need it, there's an immense amount of shove every time you squeeze your right foot down.
The transmission is well suited to the engine too, offering rapid-fire shifts when you click the steering wheel-mounted paddles. It's worth noting that McLaren uses a special shift paddle set-up, it's not two separate paddles like most of its rivals but instead one large paddle that spans both sides of the wheel. That means you can either push or pull the paddle depending on your personal preference.
How does it handle?
As good as the engine is, it's the handling of the 720S Spider that really makes it shine. There's a reason why we separate 'supercars' from 'sports cars' – they are a step above in every aspect of the way they perform on the road and the track.
The key is what McLaren calls Proactive Chassis Control II, a complex suspension set-up that, in simple terms, uses dampers with hydraulic links to effectively eliminate anti-roll bars which allows for both a comfortable ride and excellent body control. That means the 720S rides with more compliance than a supercar typically can, without compromising its handling.
Another key element to the handling package of the 720S is its open differential with McLaren's 'Brake Steer' technology. Brake Steer allows McLaren to save the weight and complexity of a limited-slip diff by using the brakes to slow either rear wheel to help the car rotate in a corner. The concept has its origins with the MP4/12 F1 car from the team, which had an extra brake pedal that allowed Mika Hakkinen and David Coulthard to brake an individual rear wheel to help turn; naturally the system was banned by McLaren's rivals after it proved successful.
The combination of all this clever tech is a supercar that few cars can match in terms of pure enjoyment and engagement. The 720S Spider sits remarkably flat when cornering and turns in with absolute precision. The steering is remarkable, it has an almost telepathic connection to the driver providing so much feel and feedback it inspires immense confidence.
Then there's the brakes, which on our test car were the options carbon ceramic rotors. They do provide awesome stopping power but also require above average pressure and heat to really get them working; unless you plan on regular track work you could give them a miss and feel confident the regular dics will more than suffice.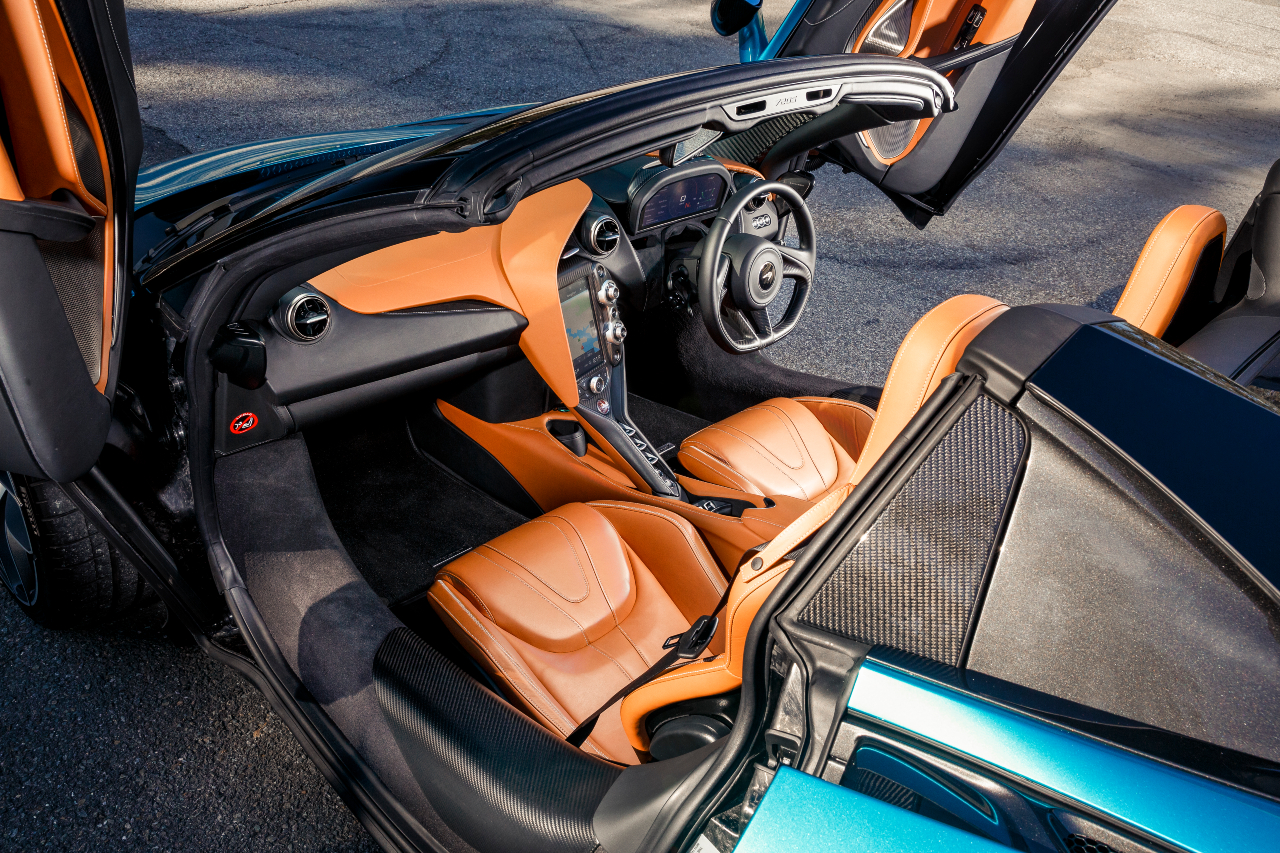 Where would you most like to drive it?
I would love to unleash the 720S Spider at Silverstone, home of the British Grand Prix and the location of so many of McLaren's F1 glorious moments. It's a big track and so it needs to be driven in a properly quick car to make the most of it.
The 720S is most definitely that car, it's combination of power, sophisticated handling and advanced aerodynamics means it needs a fast and challenging circuit to bring the very best out of it.
What's the interior like?
Uniquely McLaren – in a good way. Ron Dennis has long since left the company, but his influence is still clearly in evidence on the 720S. This is a purposeful cabin, there nothing frivolous just the essentials all packaged up in a high-quality manner.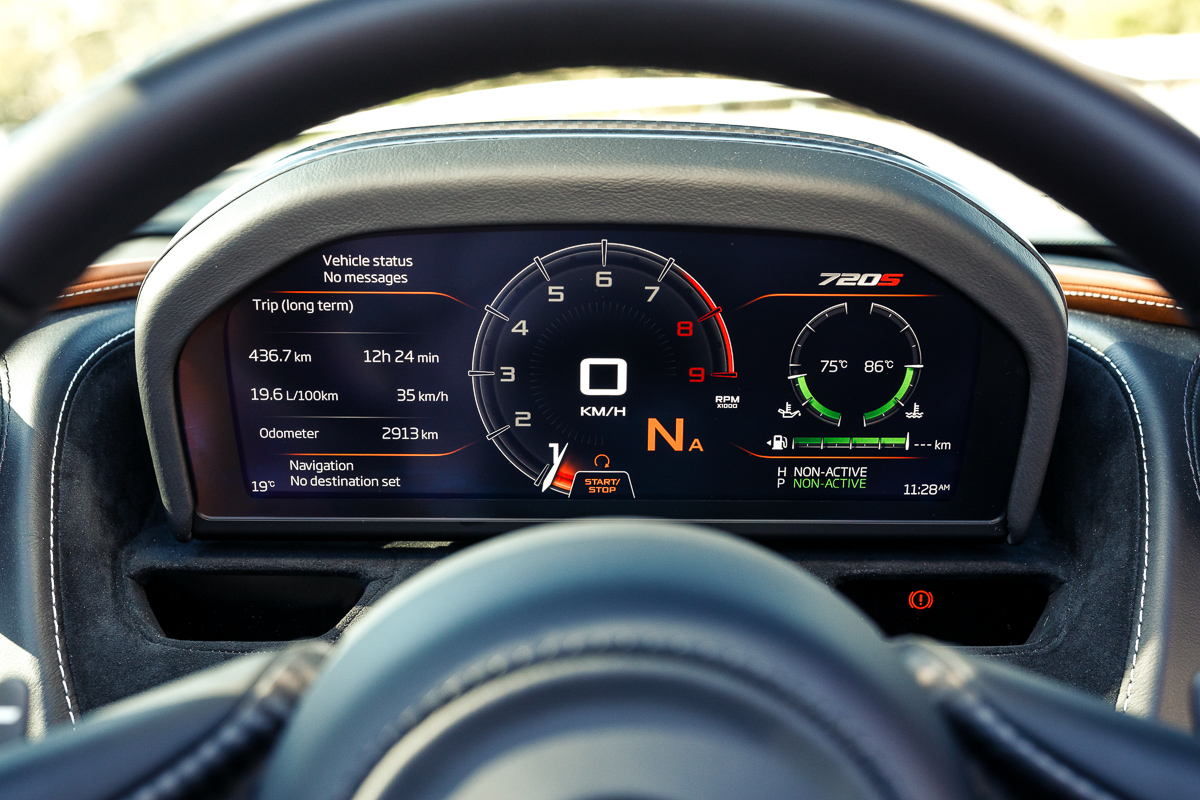 That's not to suggest it's dull, far from it. In fact it has a special party trick – a moving dashboard. The entire panel can rotate from either displaying all the relevant information on its screen, or folding down and only displaying the bare essentials on its side. It's a clever and fun little feature that adds some pizzazz in a high-tech, McLaren way.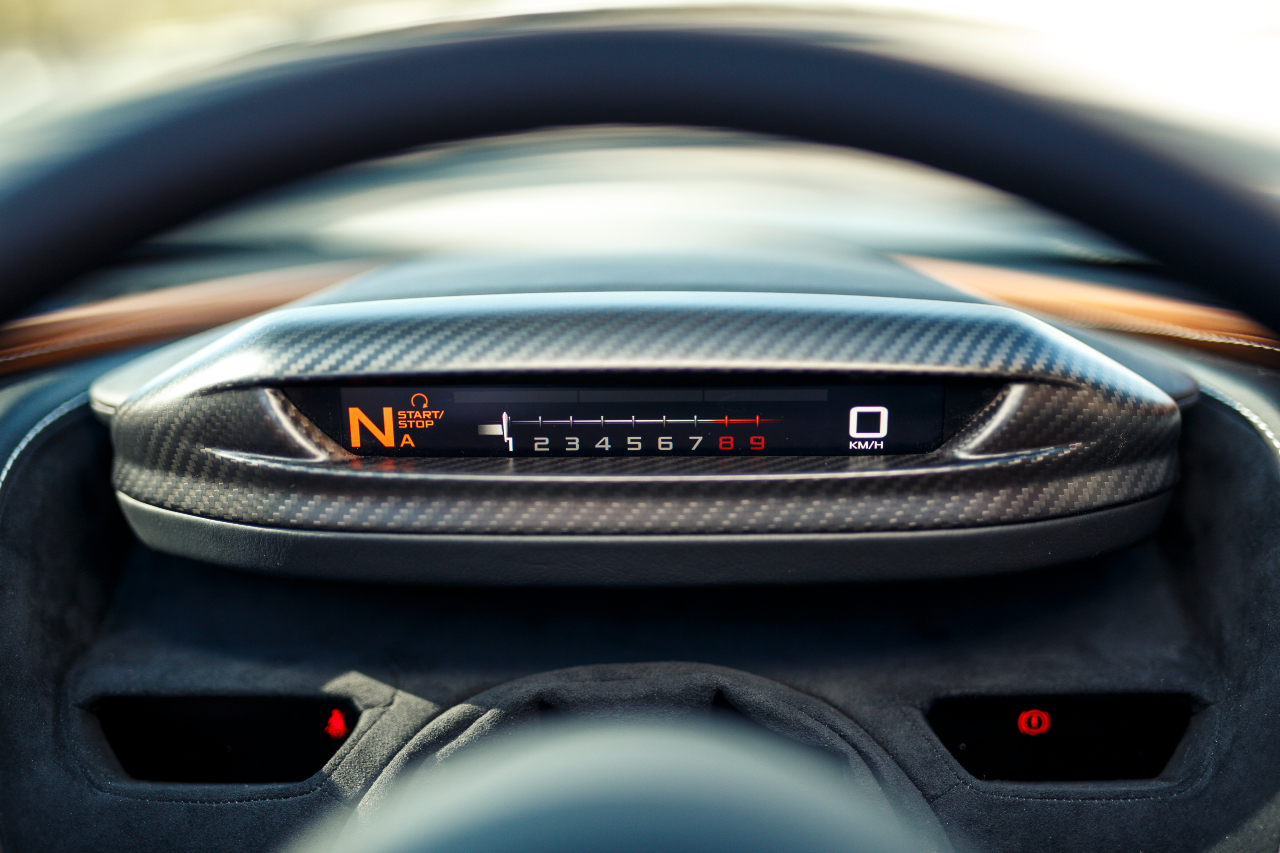 Obviously it's also a convertible, so we'd be remiss not to mention the roof. It can retract in just 11 seconds at speeds up to 50km/h, so it's easy to use whenever you feel like some wind in your hair.
Is it good value for money?
McLaren is still the new kid on the block in the supercar market, despite its F1 heritage, but that hasn't stopped it going head-to-head with the more established names.
The 720S Spider is priced from $556,000 (plus on-road costs) which puts it above the Ferrari F8 Spider (from $536,888) and the Lamborghini Huracan Spyder LP610-4 (from $470,800). But McLaren is right to be confident, the 720S is a worthy rival to both of those Italian rivals in every respect.
Would I buy one?
If I had a spare half a million I'd seriously consider it. Obviously McLaren has a long history fighting with Ferrari in F1 but it's still a relative newcomer in the supercar game. So it doesn't have the same kerb appeal as a Ferrari or Lamborghini.
What it does have, though, is the right performance credentials to be a genuine rival. The 720S Spider may be a convertible but it's still a genuine supercar that will engage and excite you every time you drive it.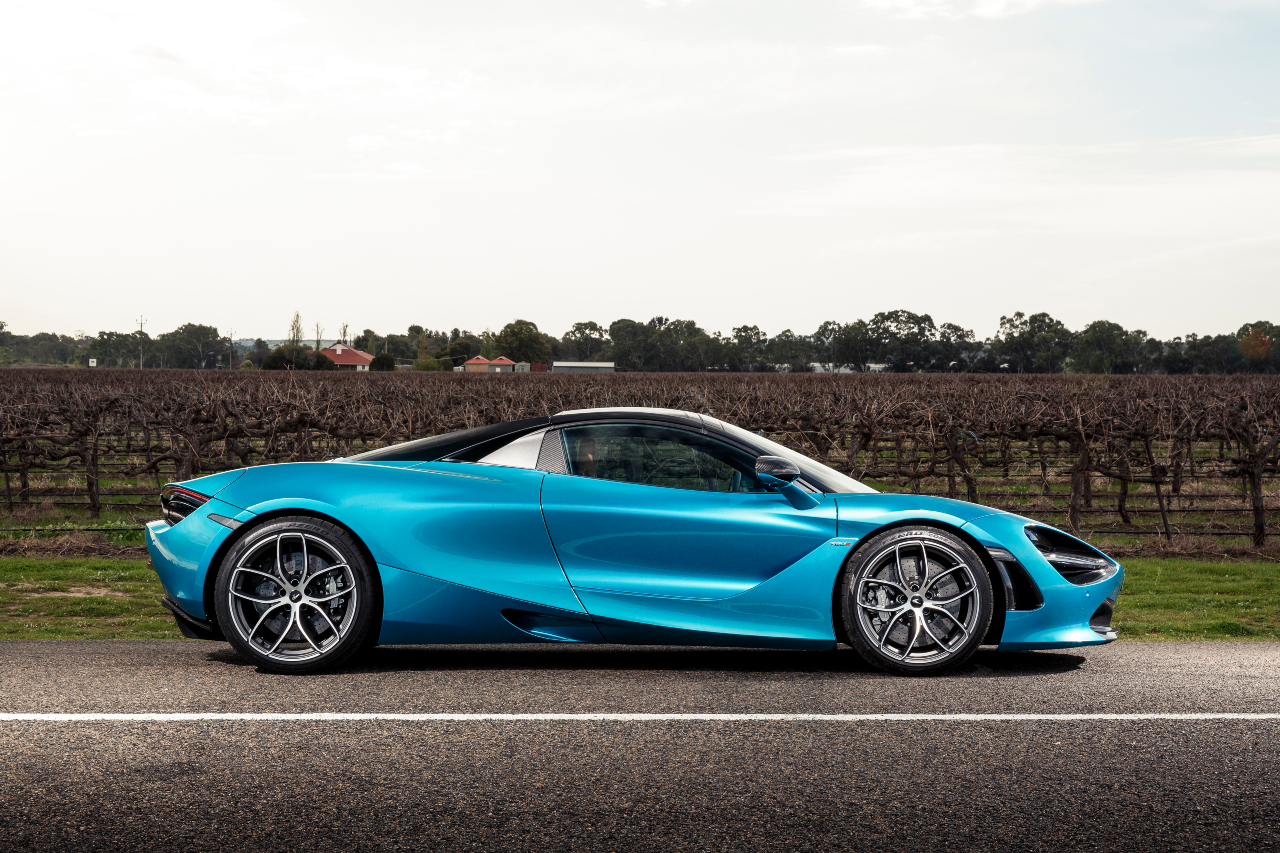 2020 McLaren 720S Spider price and specifications
| | |
| --- | --- |
| Price: | From $556,000 plus on-road costs |
| Engine: | 4.0-litre V8 twin-turbo petrol |
| Power: | 530kW at 7500rpm |
| Torque: | 770Nm at 5500rpm |
| Transmission: | Seven-speed dual-clutch auto, rear-wheel drive |
| Fuel use: | 12.2L/100km |
| Wheels: | 19-inch alloys (front), 20-inch alloys (rear) |
| Tyres: | 245/35 R19 (front), 305/30 R20 (rear) |
| Length: | 4544mm |
| Width: | 2161mm |
| Height: | 1196mm |
| Weight: | 1468kg |
| 0-100km/h: | 2.9 seconds (claimed) |