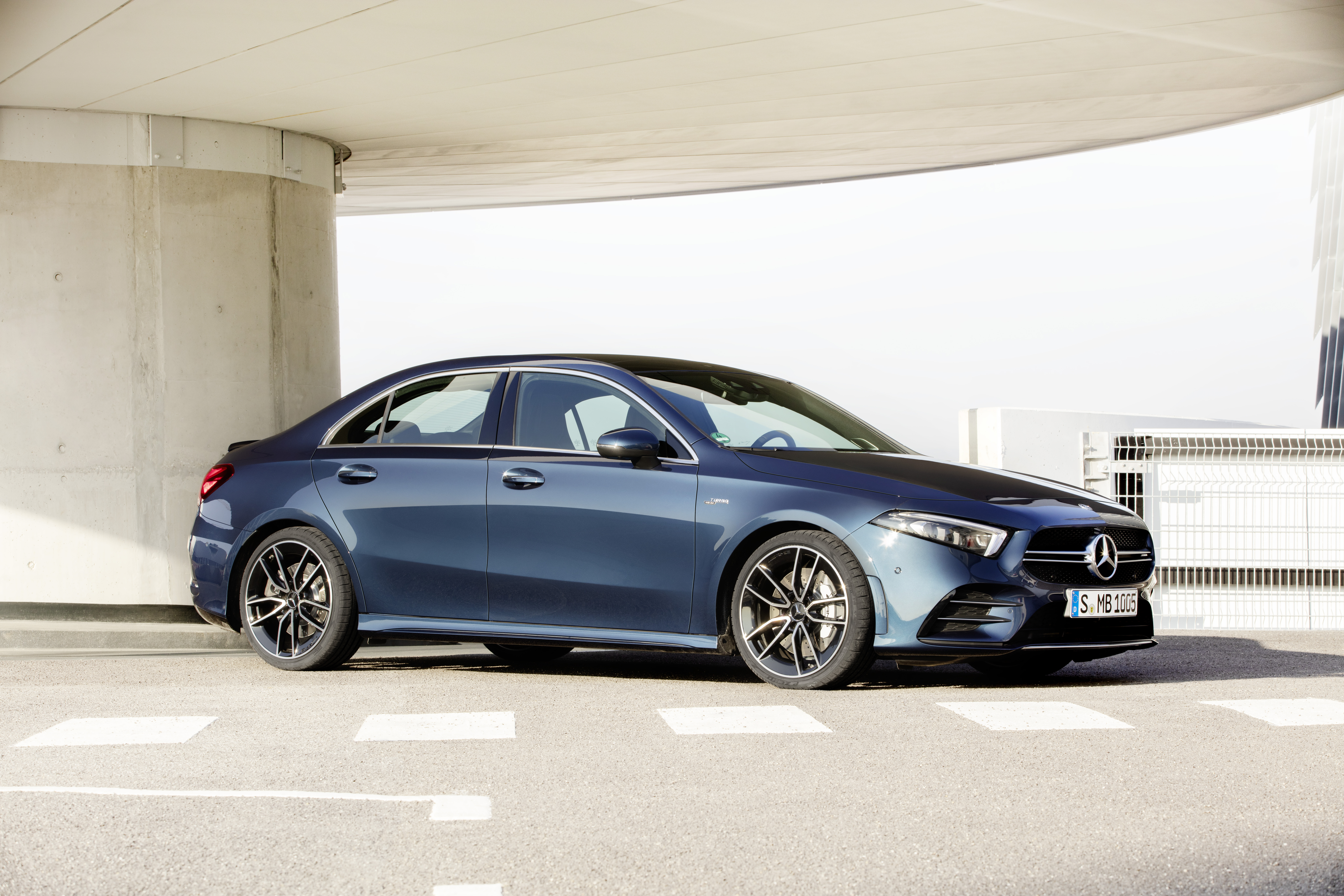 What is it?
This is the car you buy when you've out-grown a hot hatch. This is a more sophisticated take on the likes of the Subaru WRX and Volkswagen Golf GTI.
Mercedes-AMG blew away plenty of preconceptions about what a hot hatch can be when it launched the A45 in 2013, making a whopping 280kW and 475Nm – well above what people had previously thought possible for such a car.
It was so far ahead of the competition it left space in the range for something a little less extreme, but still quite potent, and thus the AMG A35 was born. It's available in both a hatch and sedan, but we're testing the latter, which is the ideal car for someone who is getting too old to show up to meetings or family events in a mainstream hot hatch but doesn't want to give up compact performance.
Does it have any racing pedigree?
Mercedes has learnt a lot about turbocharging in recent years thanks to its Formula 1 domination. While there's little in the way of direct transfer between F1 and the A35, it has helped to change the perception about AMG performance. The brand was once synonymous with big, loud and powerful V8 and V12 engines, now thanks to its F1 achievements it's ready to downsize its road car engines without upsetting its supporters.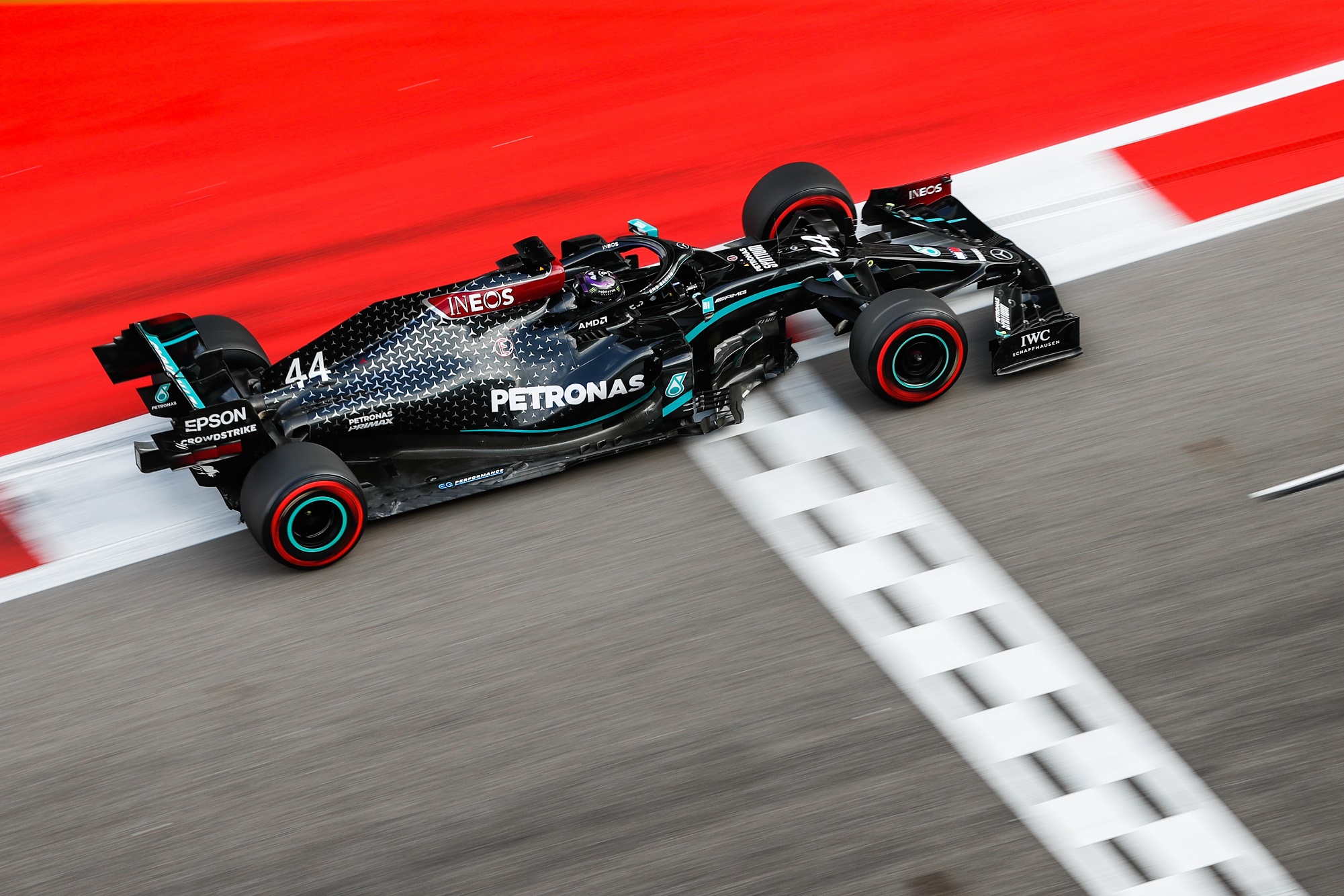 What's under the bonnet?
It's a cracking little engine, a 2.0-litre four-cylinder turbo that makes 225kW of power and 400Nm of torque. Ordinarily this would be a headlining engine for a range like the A-Class, but it sits beneath the latest A45 S which makes a hard-to-believe 310kW and 500Nm.
But make no mistake, the A35 is hardly a meek little sibling in the A-Class range. Compared to any other hot hatch or compact performance car on the market, the A35 is more than capable of holding its own. For context, the excellent and very rapid Volkswagen Golf R makes 213kW and 380Nm, so the A35 is still a cut above most of the competition.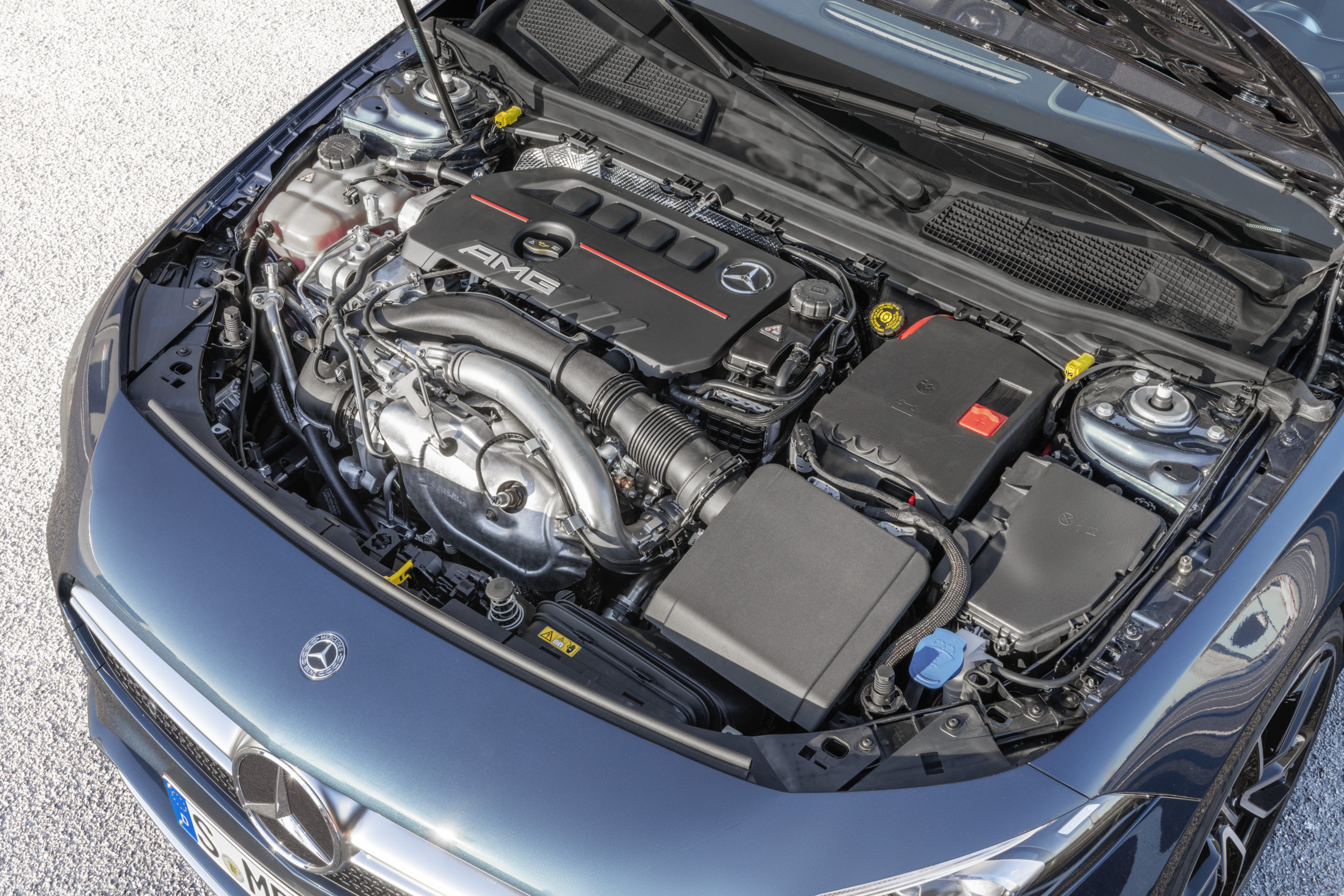 And it's not just a good engine on paper, it's got plenty of fizz on the road. It feels punchy and eager whenever you put your foot down, living up to the claimed figures. Being paired to AMG's 4Matic+ all-wheel drive helps transmit all the power to the road with ease too.
In fact, in many respects this less potent AMG four-pot is better than the 310kW version in the A45 S. That's because the A45 S feels so highly strung it doesn't enjoy quietly cruising around town, instead it feels like a tiger on a leash, straining to break free. The A35, on the other hand, is perfectly happy to do the Monday to Friday duties and then cut loose on the weekend when you want to have some fun.
How does it handle?
When I called it a more sophisticated take on a hot hatch earlier, I wasn't just talking about the badge. The A35 drives with more polish than your average mainstream hot hatch, offering sharp handling that makes it a pleasure to go corner carving in.
It's a small car, only 4.5m long, and it feels like it on the road – in a good way. It's responsive and agile thanks to a well-tuned chassis.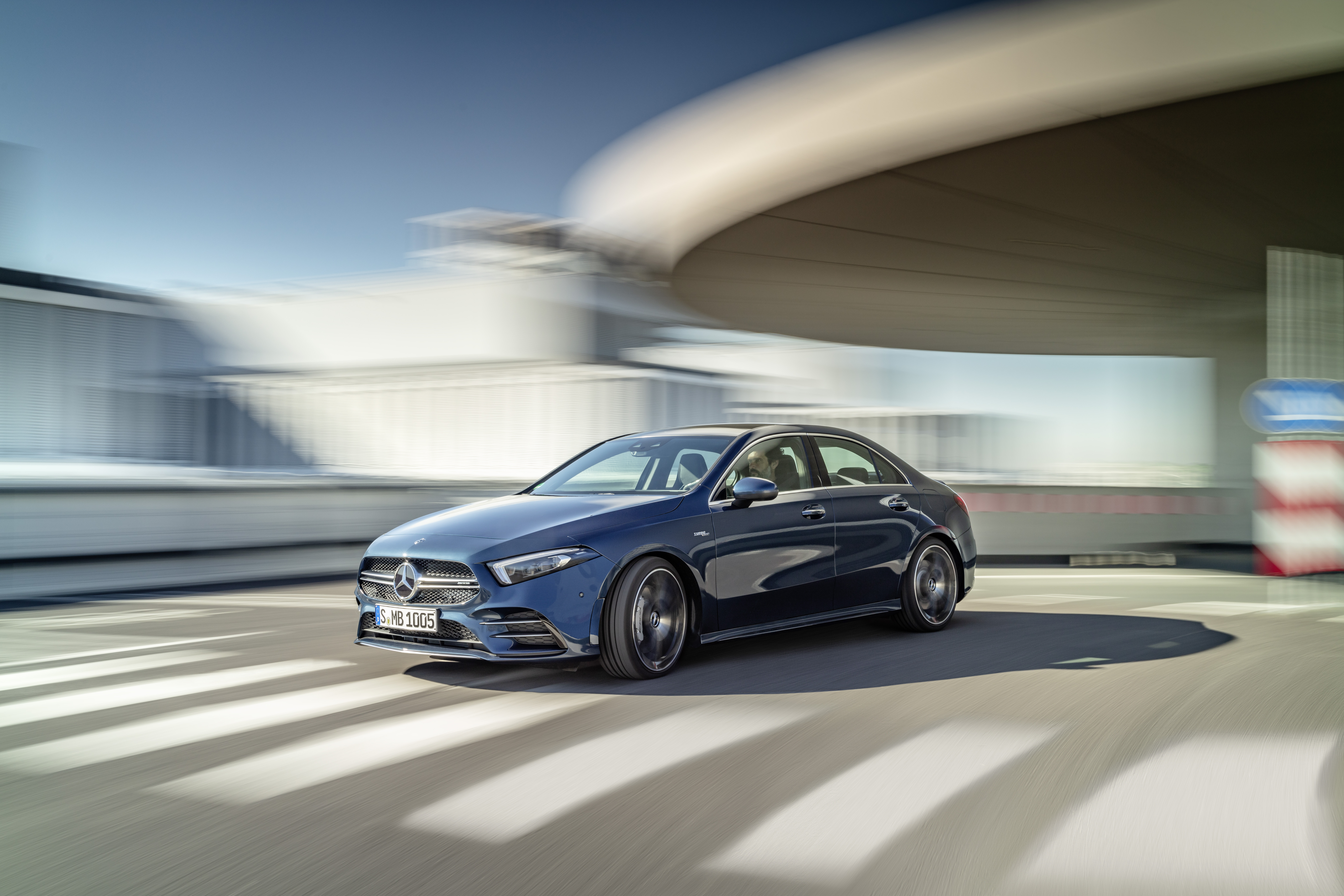 The steering is excellent, nicely weighted and direct, which allows you to place the car with precision. The suspension in the Sport and Sport+ settings is taut and well controlled, which helps it sit flat and feel poised even when pushed hard.
The only issue is, even when you dial up the Comfort setting the ride remains quite firm, a combination of the stiff dampers and low-profile 235/35 rubber on 19-inch rims. It does make for a busy ride at times, especially when commuting around the city, which detracts somewhat from Mercedes' reputation of building luxury sedans; but this has an obvious sporty bias so we'll forgive it somewhat.
Where would you most like to drive it?
Like most German performance cars the AMG A35 is designed for smooth roads, not Australia's pockmarked black top. So, in an ideal world we'd love to drive this on the well-laid back roads of Europe. It would be an ideal chariot to take the scenic route to the Nurburgring, for example, easily handling any autobahn blasts as well as the twisty roads that link Germany's small towns.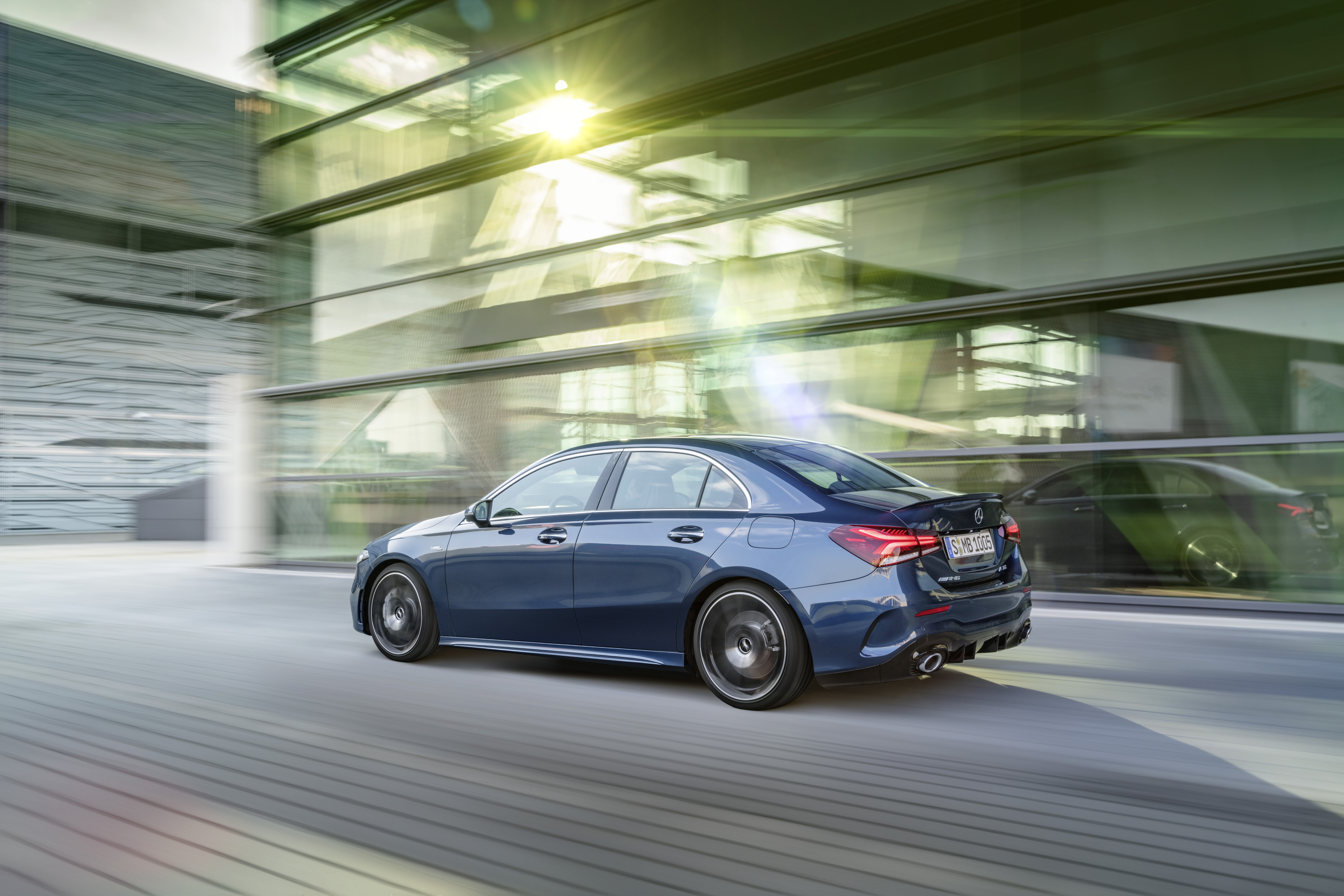 What's the interior like?
This is where the A35 really stands out from the mainstream competition and lives up to the claim of being a more sophisticated package. It's a thoroughly modern luxury car with a clear performance treatment, living up to what an A35 buyer will be looking for.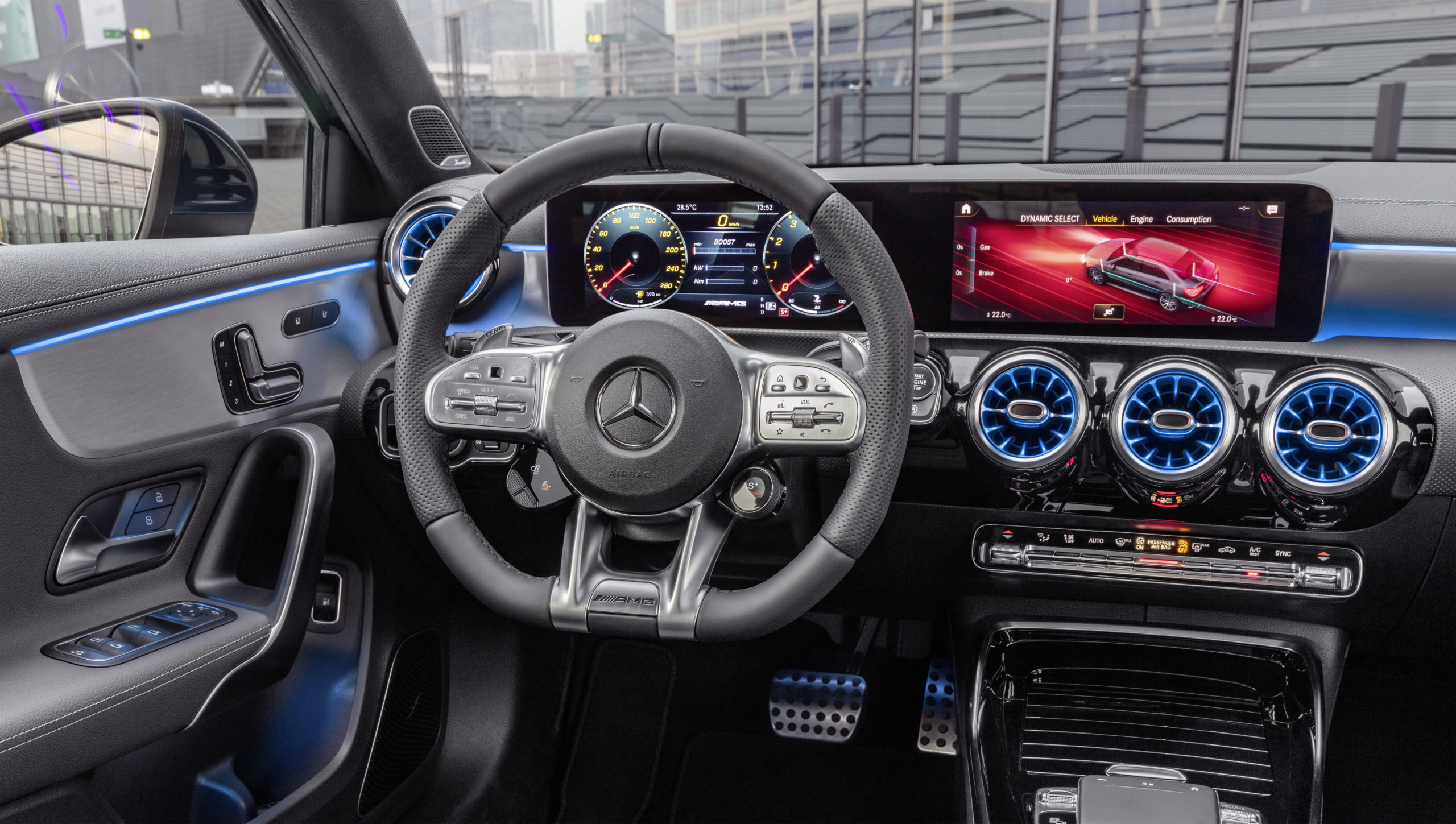 Like the rest of the A-Class range it features a huge double screen that displays a digital instrument panel and the infotainment system. It sits behind a thick-rimmed, flat-bottomed steering wheel from AMG.
The sports seats are supportive but could do with more padding to improve the comfort level. If there's a more significant criticism it's that the dashboard does look a little busy in places, with the ambient LED lighting in the air-vents and the doors not likely to find favour with everyone.
Is it good value for money?
The cost of more sophistication is steep, with the A35 Sedan priced from $73,500 (plus on-road costs) it's well above its mainstream competition. It's also well above its most direct rival, the $65,800 Audi S3 Sedan, although the BMW M235i xDrive is a very similar $72,990.
But if you want similar performance and luxury you can get a VW Golf R from just $55,990, although obviously it doesn't offer the same badge appeal or sedan body.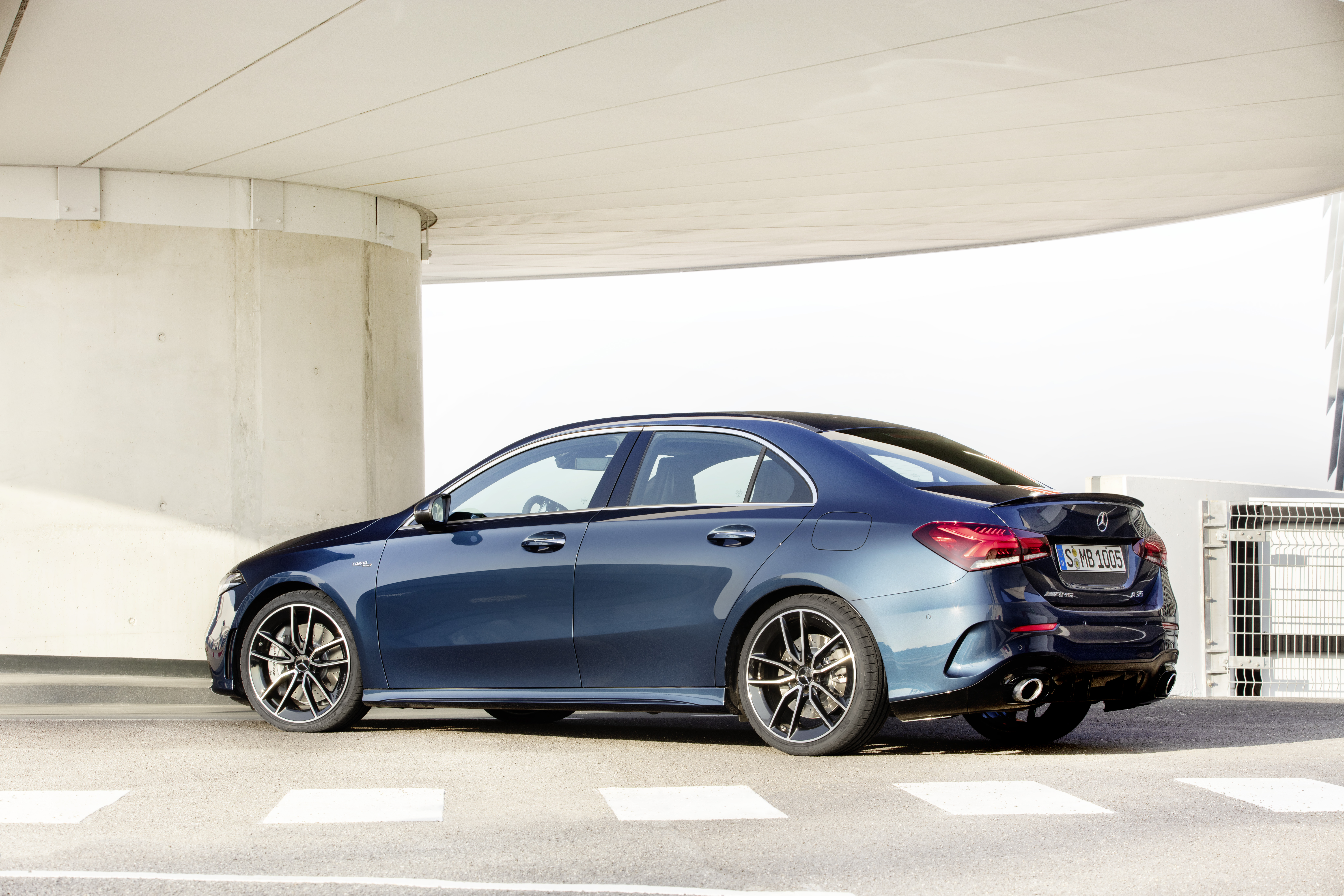 Would I buy one?
There's a lot to like about the AMG A35 Sedan, it certainly feels more grown up than a traditional hot hatch, which will make it appeal to those who still love the thrills of a compact performance car.
However, it's a high-price to pay and, frankly, the Golf R does a very good job of offering a similar blend of speed and style for a lower price.
2020 Mercedes-AMG A35 Sedan 4Matic+ price and specifications
| | |
| --- | --- |
| Price: | From $73,500 plus on-road costs |
| Engine: | 2.0-litre four-cylinder turbo petrol |
| Power: | 225kW at 5800rpm |
| Torque: | 400Nm at 3000-4000rpm |
| Transmission: | Seven-speed dual-clutch auto, all-wheel drive |
| Fuel use: | 7/4L/100km |
| Wheels: | 19-inch alloys |
| Tyres: | 235/35 R19 |
| Length: | 4549mm |
| Width: | 1796mm |
| Height: | 1446mm |
| Weight: | 1495kg |
| 0-100km/h: | 4.8 seconds (claimed) |