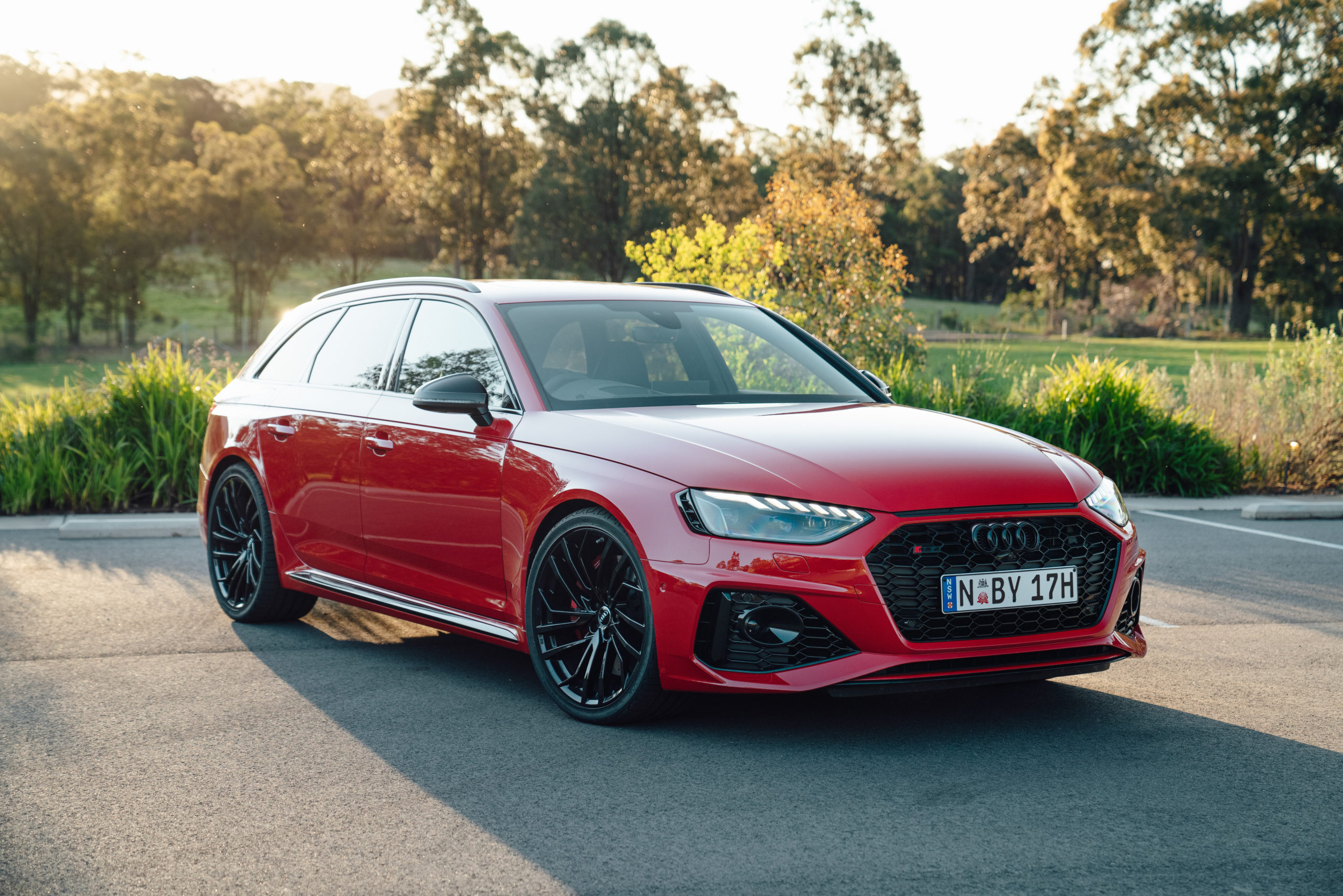 What is it?
Audi's take on a compact sports sedan. While Mercedes-AMG and BMW offer the C63 and M3, respectively, the four-ring links to do things differently and offers the RS4 exclusively as a wagon – or Avant, in Audi-speak.
It's the ideal car for the petrolhead families, with room for luggage in the boot, space for kids in the back seats and a twin-turbo V6 under the bonnet to keep mum or dad (whoever's driving) entertained.
Does it have any racing pedigree?
Well the name literally means 'RennSport' (Racing Sport in English), so there's plenty of motorsport knowledge from Audi's past that flows into every RS model. Unlike Volvo, Audi has never raced the wagon in an official capacity, but the brand has raced at Le Mans, DTM and Super Touring in the last few decades to learn about performance.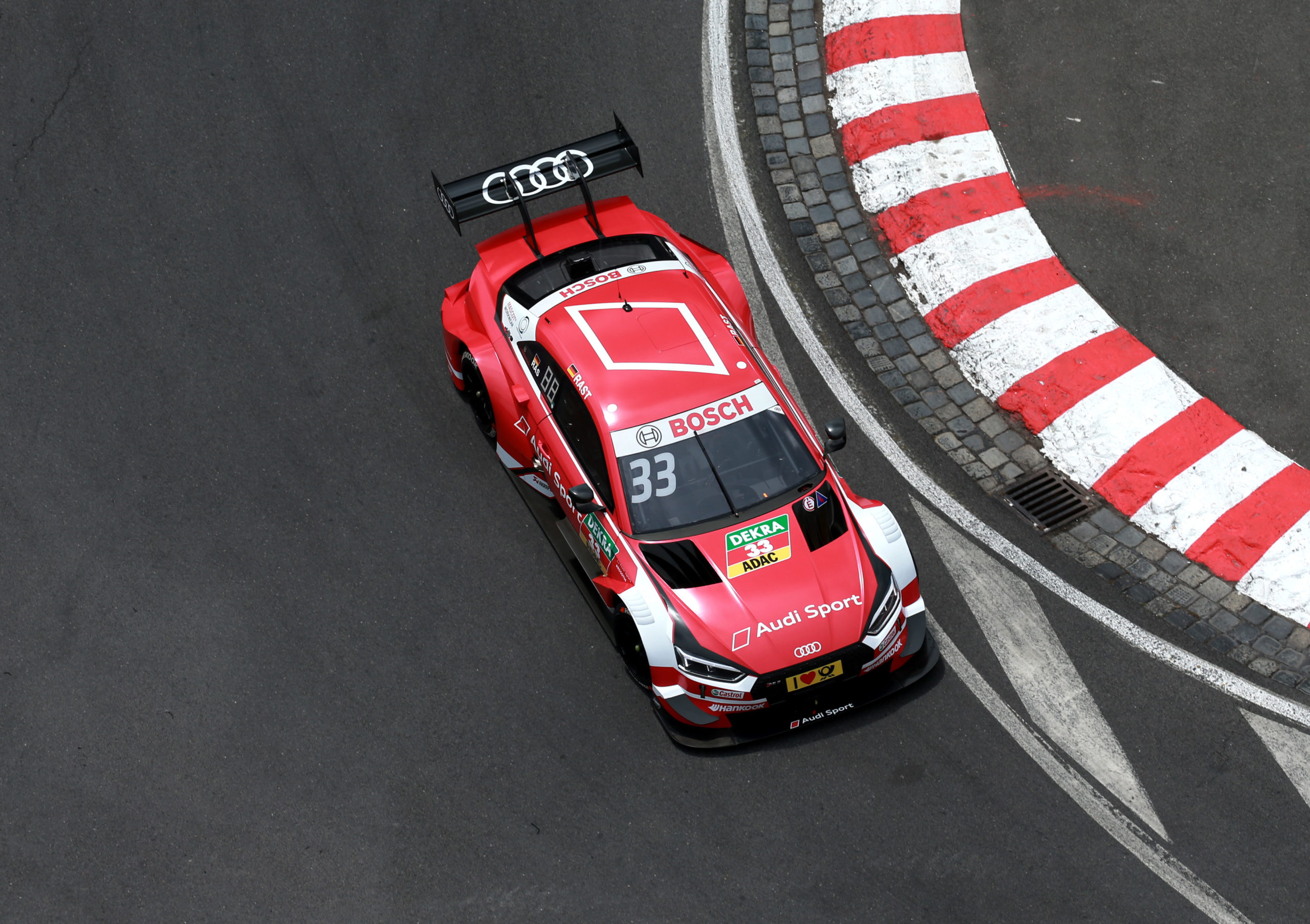 The RS4 Avant shares a lot of its mechanical DNA with the RS5 Coupe that was the basis for the brand's final DTM entry, so it doesn't take a lot to draw a connection between road and track.
What's under the bonnet?
Audi Sport has followed the latest trend of downsizing, swapping the previous model's 4.2-litre V8 with a 2.9-litre twin-turbo V6. While it may be smaller in size it doesn't lack for performance, making more power than the V8 – 331kW of power and 600Nm of torque.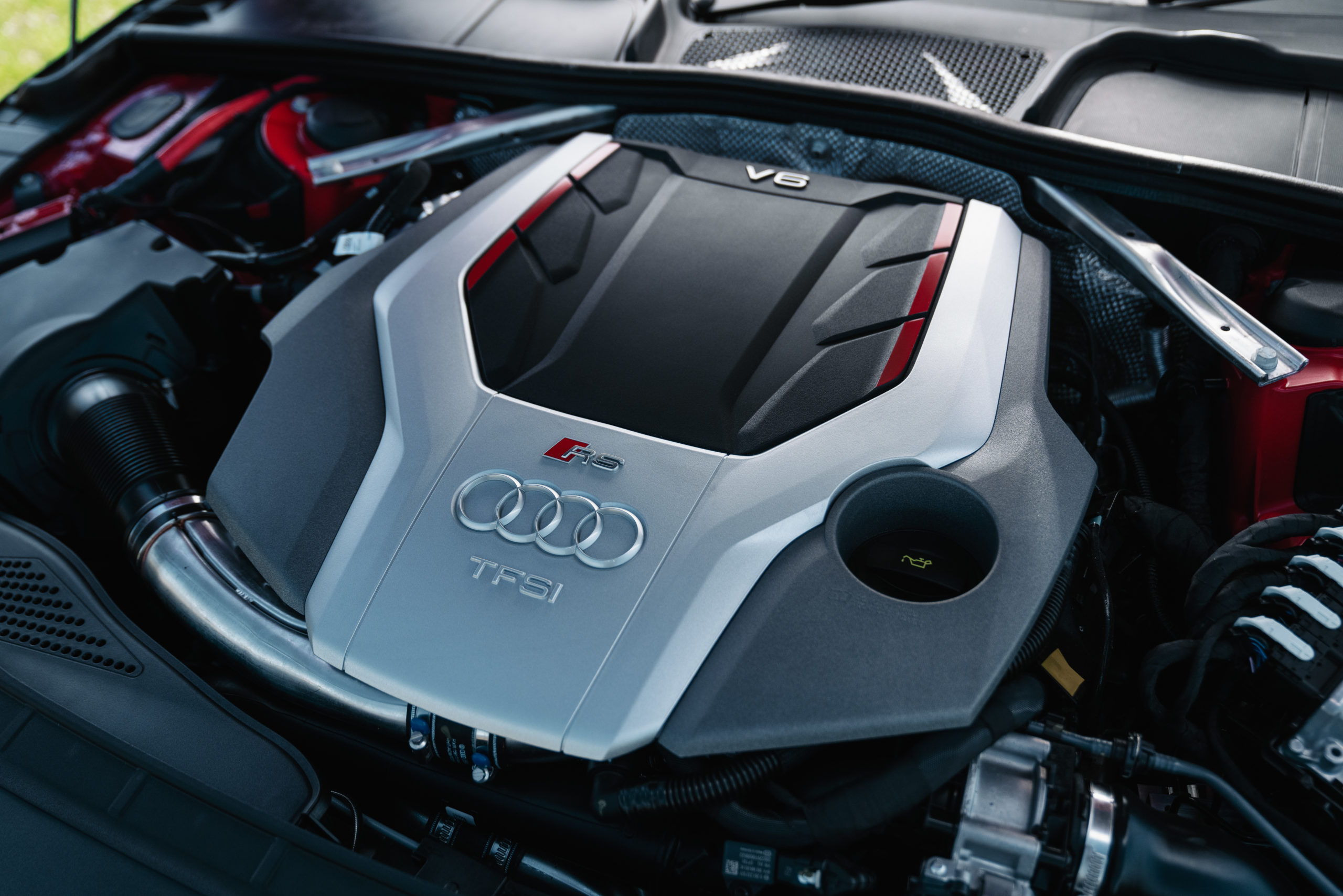 Audi has skipped the trend for dual-clutch transmission and instead relies on an eight-speed torque converter automatic. While it doesn't offer the razor-sharp shifts of a dual-clutch it's smoother and offers excellent flexibility to match the engine.
Coupled with the brand's trademark quattro all-wheel drive system the RS4 feels both potent and sophisticated when you put your foot down. There's a nice mechanical V6 soundtrack from the exhaust and it builds speed rapidly; 0-100km/h is managed in just 4.1 seconds.
The turbochargers provide excellent performance across the rev range, with peak torque spread between 1900rpm all the way to 5000rpm it feels really flexible and punchy.
How does it handle?
You'd forget you were driving a station wagon if you didn't look in the rear view mirror. The RS4 is a genuine pleasure to drive, with a stable chassis that helps give it a high performance threshold.
It's loaded with the good parts from Audi sport – RS sport suspension, quattro sport differential and bigger breaks to name the highlights. Obviously the suspension is set up firmer than most wagons and it rides on 20-inch alloys, but the RS4 isn't uncomfortable and offers excellent precision and poise when cornering at speed.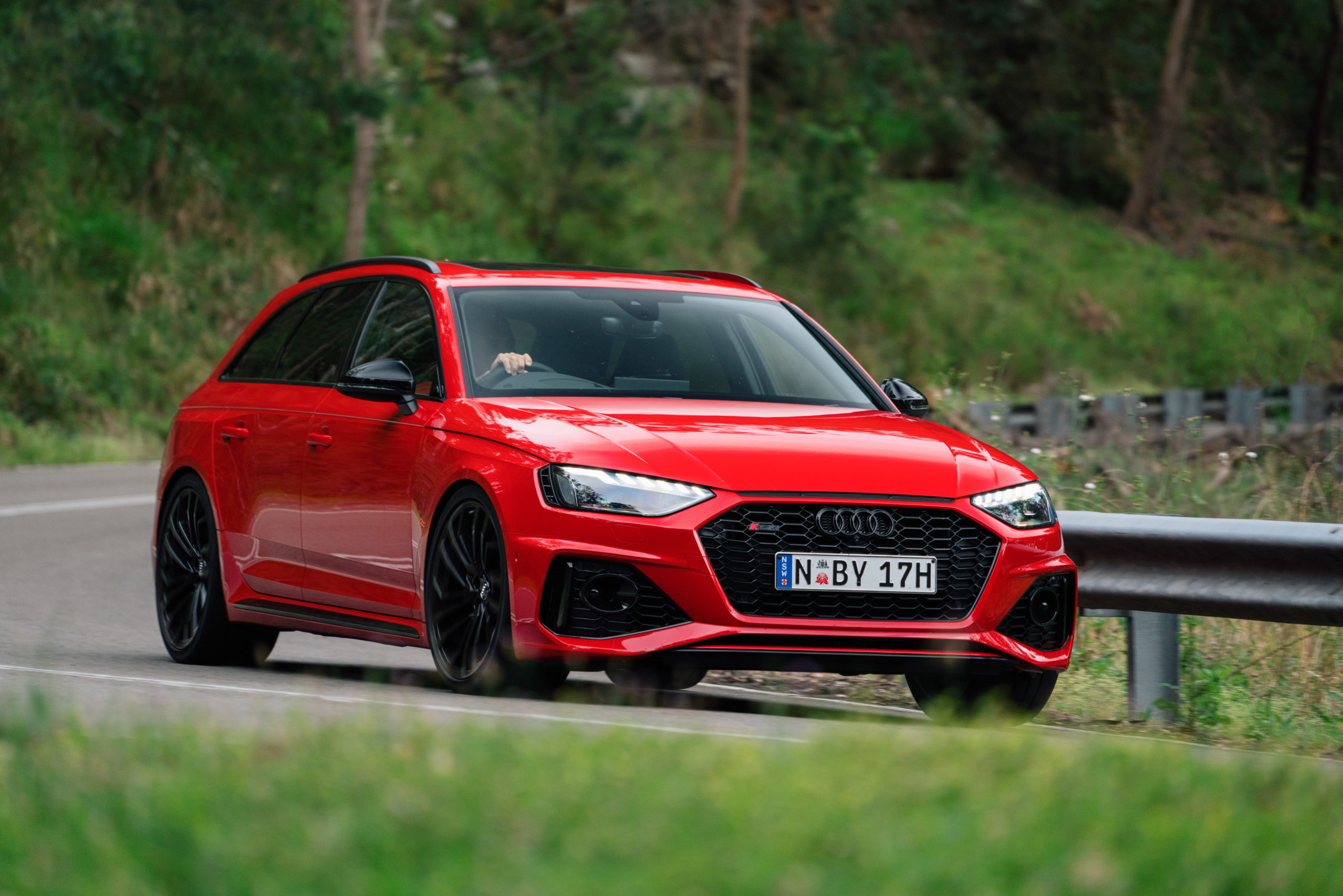 The steering is good too (an area of steady improvement for Audi, as I've mentioned in previous tests) with meaningful weighting and responsiveness that helps make for an engaging driving experience you don't typically find in a wagon.
Braking is suitably strong, to match the power from the engine, with 375mm front rotors clamped by six-piston callipers (and painted red too); the rears measure 330mm and have two-piston calipers. If that's not good enough for you and you really want to take it to the next level, you can option carbon ceramic brakes for $13,600; but you'd want to be doing lots of track work to really justify that investment.
Where would you most like to drive it?
The beauty of the RS4 is that it's an everyday performance car. It's easy to live with when you're running the kids to school or taking a trip but equally you could take it to the track for hot laps.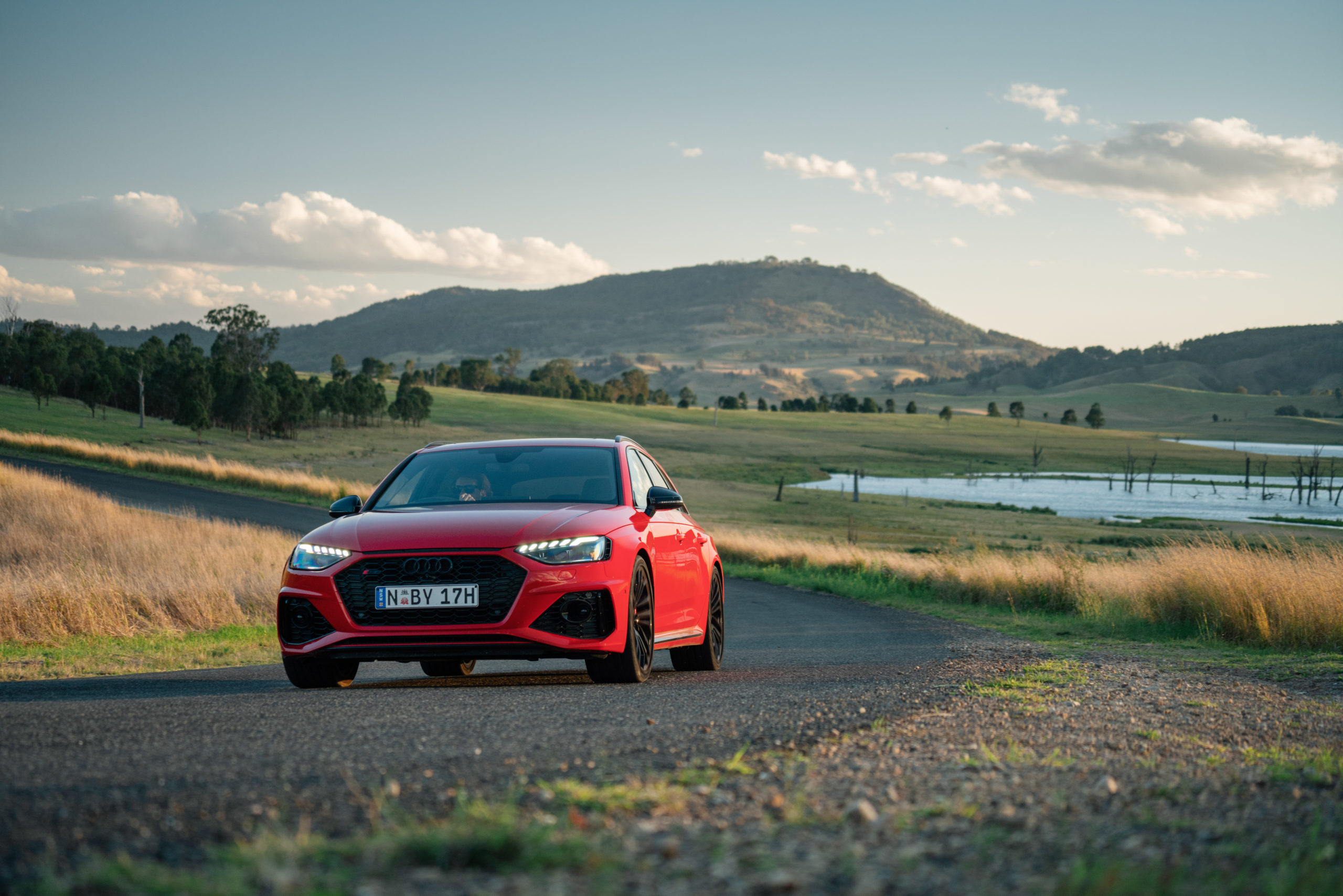 What's the interior like?
The RS4 Avant blends the luxury you expect from an Audi, with the sportiness that suits an RS model. There's a thick-rimmed, flat-bottom steering wheel, leather-lined and stitched sports seats as well as leather and Alcantara trim on the doors. Our test car was optioned with carbon fibre inlays for an even sportier look (for an extra $1400).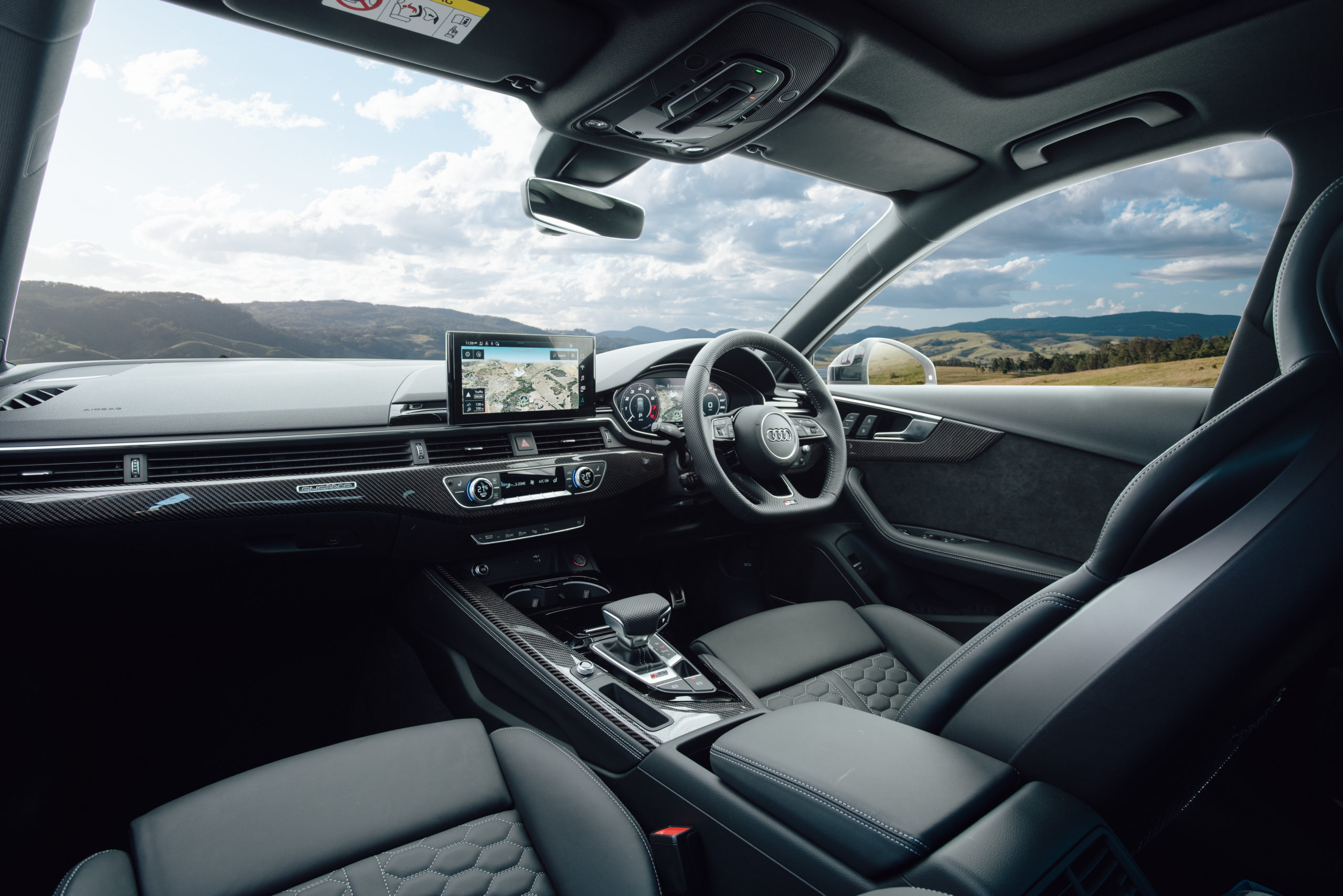 It's a wagon and that means it has a practical aspect to it as well, the rear seats are fine for kids but a little tight for adults. The boot measures 505-litres and comes with a cargo net, privacy blind and power tailgate to make life easier.
Is it good value for money?
The RS4 Avant is priced from $147,900 (plus on-road costs) which makes it a good buy compared to its only current direct rival – the Mercedes-AMG C63 Estate that starts at $165,535.
They'll soon be joined by the new BMW M3 Touring that's due to join the all-new M3 range in the near future (the M3 sedan arrives in the coming weeks but the wagon is likely to lob in 2022).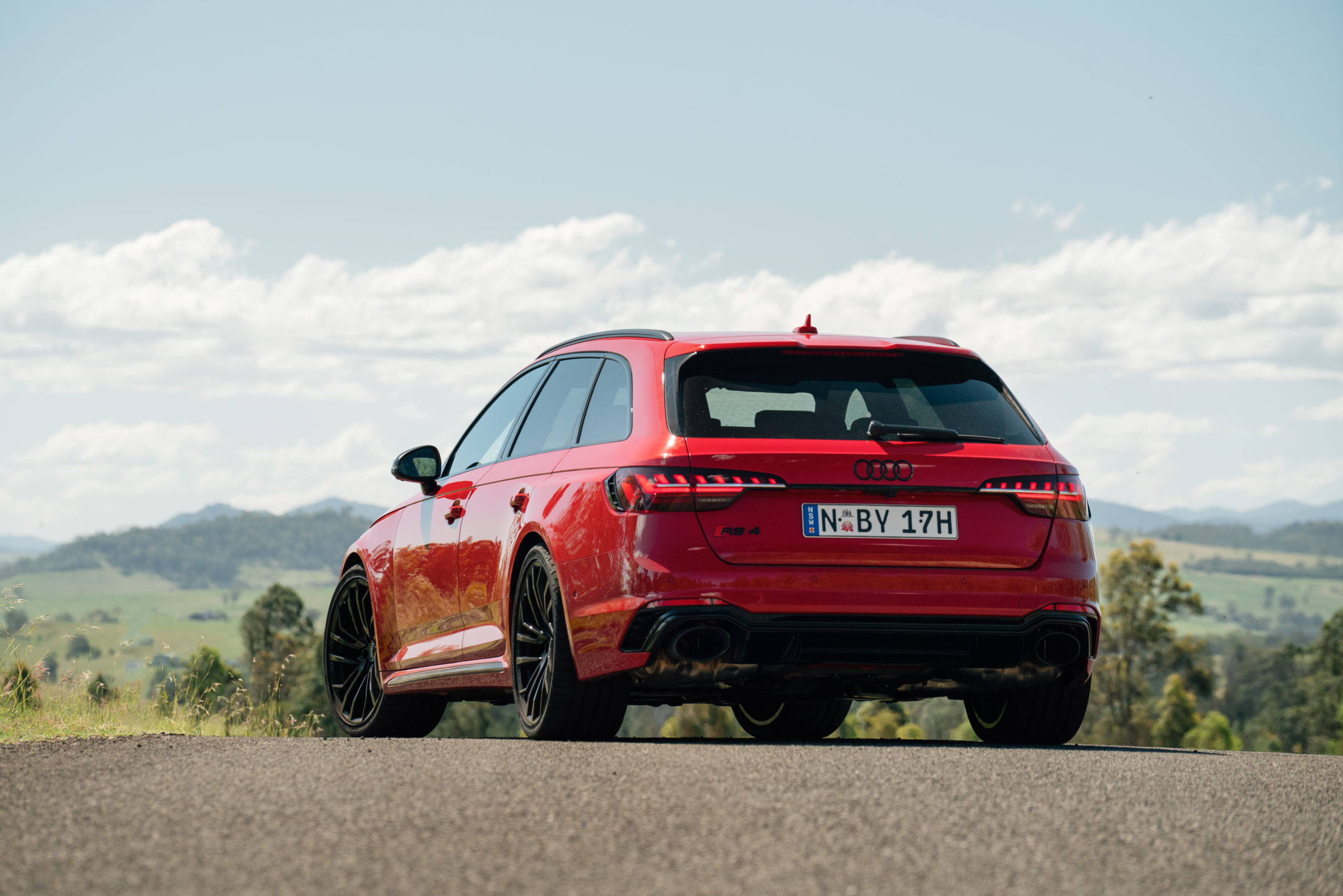 Would I buy one?
Most definitely. The RS4 Avant is an ideal car for those who love driving but have practical needs as well. It also has added appeal for those of us who still have a preference for cars over SUVs, and personally I've always been a sucker for a fast-wagon and the RS4 Avant is a very fast wagon.
2021 Audi RS4 Avant price and specifications
| | |
| --- | --- |
| Price: | From $147,900 plus on-road costs |
| Engine: | 2.9-litre V6 turbo petrol |
| Power: | 331kW at 5700-6700rpm |
| Torque: | 600Nm at 1900-5000rpm |
| Transmission: | Eight-speed automatic, all-wheel drive |
| Fuel use: | 9.5L/100km |
| Wheels: | 20-inch alloys |
| Tyres: | 275/30 R20 |
| Length: | 4781mm |
| Width: | 1866mm |
| Height: | 1404mm |
| Weight: | 1745kg |
| 0-100km/h: | 4.1 seconds |