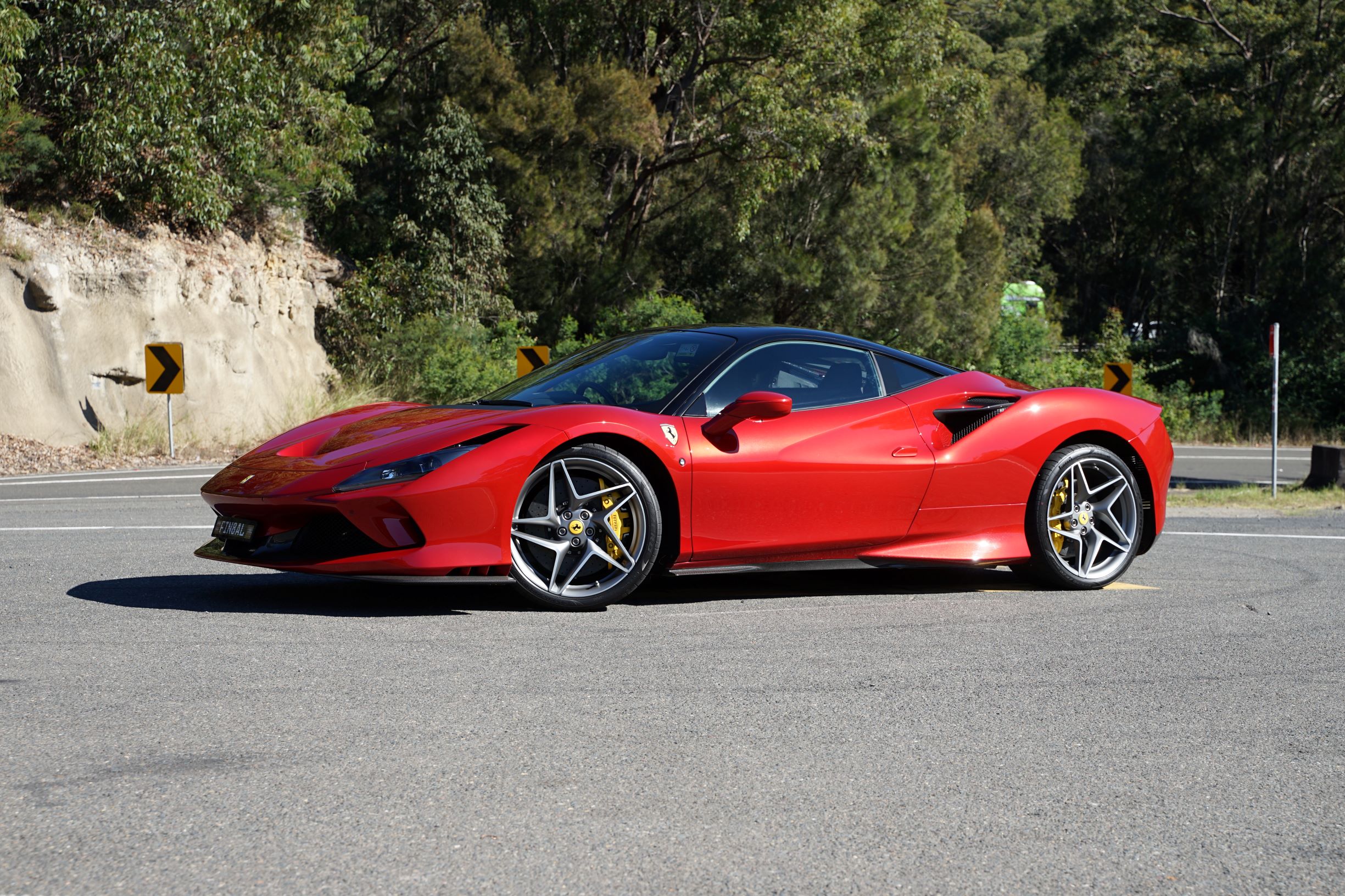 What is it?
A tribute to Ferrari's glorious past.
If you want proof that the world's transition to electric cars is a reality and not a passing craze, look no further than Ferrari. Even a brand as synonymous with performance and petrol as the Prancing Horse will build an electric sports car by the middle of this decade.
READ MORE: Ferrari to launch electric supercar by 2025
That doesn't mean Ferrari is bowing out of petrol-powered cars altogether, but the next generation is likely to feature smaller engines (a V6 has been hinted at for years) and likely with hybrid help. Before that happens though, Ferrari wanted to honour its long line of mid-engine V8-powered cars that dates back to the 308 and runs through the likes of the F355, 458 and now the F8 Tributo.
Does it have any racing pedigree?
Enzo Ferrari began building road cars as a means to financing his true passion – motorsport. While these days F1 is vitally important to the brand and its image, selling road cars has become big business. The connection between road and track remains strong and there's a number of F1 technologies that have trickled down to the F8.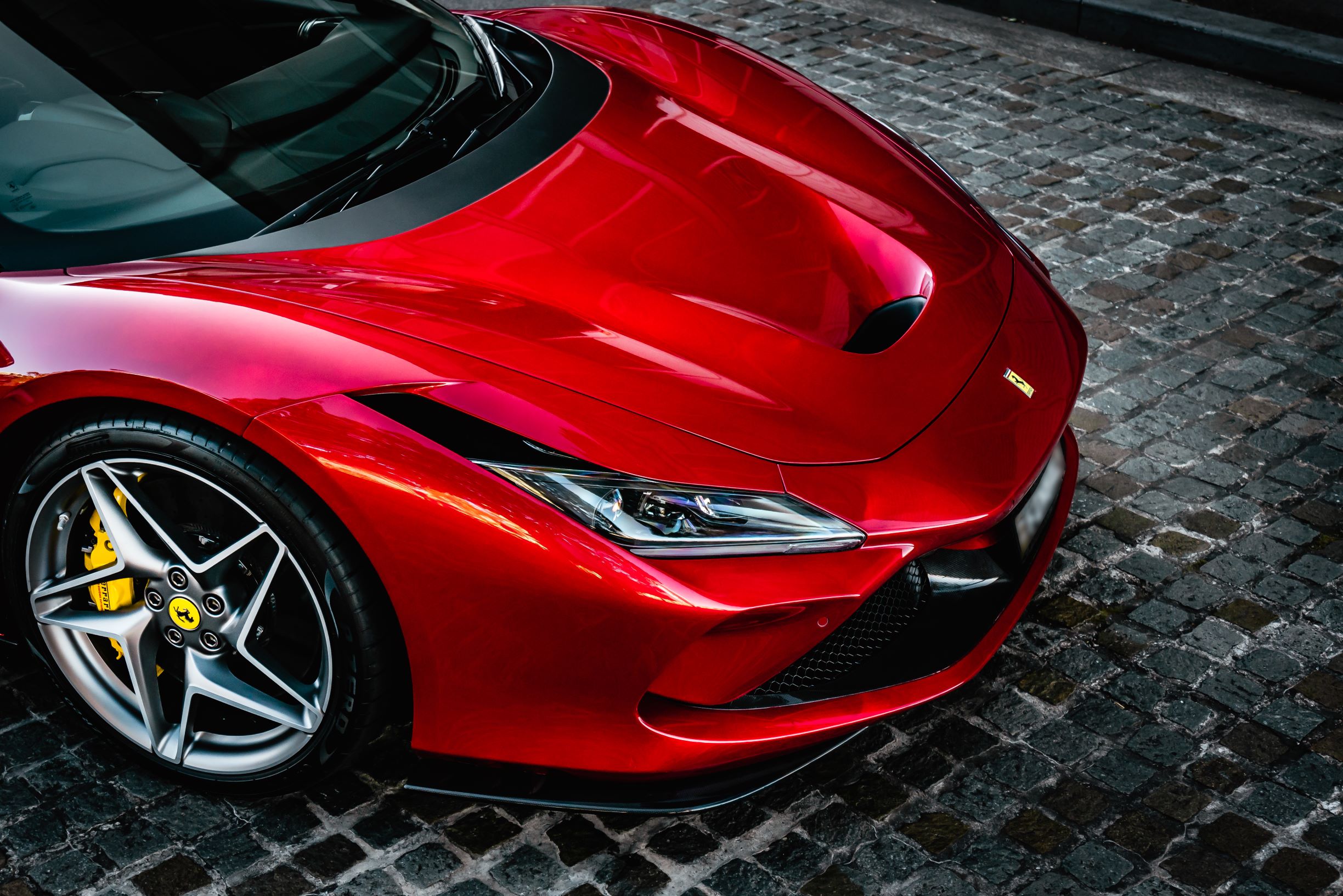 One prime example is the S-Duct, the aerodynamic element that's prominent on the bonnet of the F8. This trick was developed in F1 back in 2008, which, put simply, redirects dirty air from underneath the front of the car and vents it out the top of the bonnet. According to Ferrari this creates a low pressure area above the front axle which helps generate more downforce.
Another obvious F1 connection is the steering wheel, which features all the key controls built into it, just like the company has done since 1996 in F1. The indicators, wipers and lights are all on the centre hub, as is the bright red starter button and the company's now-famous manettino switch, that lets you dial up the various driving modes.
What's under the bonnet?
If this is to be the end of Ferrari's V8 sports cars then it's going out in a blaze of glory. The engine measures 3.9-litres in capacity and has a pair of turbochargers, helping to make it seriously potent. It makes 530kW of power and 770Nm of torque, and to put that in context, that's more power than the Ferrari Enzo developed from its 6.0-litre V12. Or to put it another way, the F40 made 'just' 352kW from its twin-turbo 2.9-litre V8 back when it launched in 1987.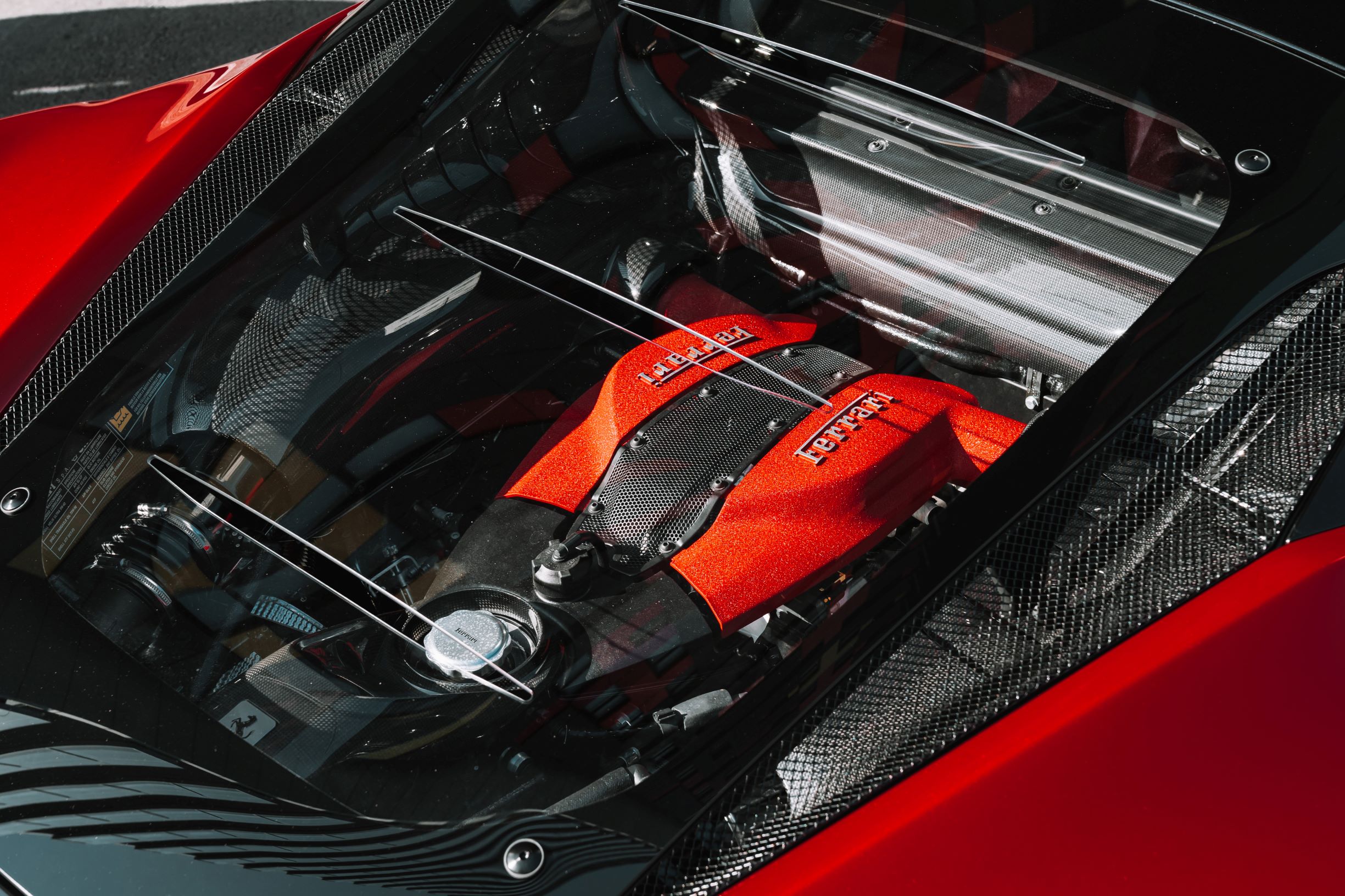 To achieve such performance, Ferrari's engineers started with the same engine they used in the 488 Pista – the track-special based on the F8's predecessor, the 488 GTB. The Pista engine was already heavily modified from the original 488 GTB, creating more power and torque, whilst also being lighter thanks to components taken from the 488 Challenge race car and F1 tech (such as titanium con rods, lighter crankshaft and flywheel and exhaust manifold).
However, they did have to work out how to make it more road-friendly again (limiting noise and emissions), and that means some compromises. The most obvious one is its fairly muted soundtrack. Whereas Ferrari V8s once had a reputation for sounding like an F1 car as they revved hard towards the redline, the F8 sounds much less dramatic and more austere.
However, that's about the only criticism you can level at the engine, because when it comes to performance few can match it. Ferrari claims 0-100km/h comes up in just 2.9 seconds and in just 7.8 seconds you can hit 200km/h (if you find a safe and legal place to do so), and based on our experience that sounds perfectly believable. The F8 throws you back in your seat with ferocity, and even with traction control on the tyres sometimes struggle to contain the violent acceleration.
The seven-speed dual-clutch transmission (another F1-inspired element) helps tame the engine. It does a nice job shifting smoothly when in automatic mode and offers fast, crisp gear changes when you use the large paddles mounted on the steering column.
The combination of engine and gearbox are nothing short of brilliant, the surge of power anytime you squeeze the throttle even halfway down becomes as addictive as it is effortless.
How does it handle?
The F8 is loaded with all of Ferrari's latest and greatest hardware and software for razor-sharp handling – including E-Diff3, F-Trac, Brake Pre-Fill and other acronyms – and while I could give you a technical explanation of how each works, it's the end result that's more important.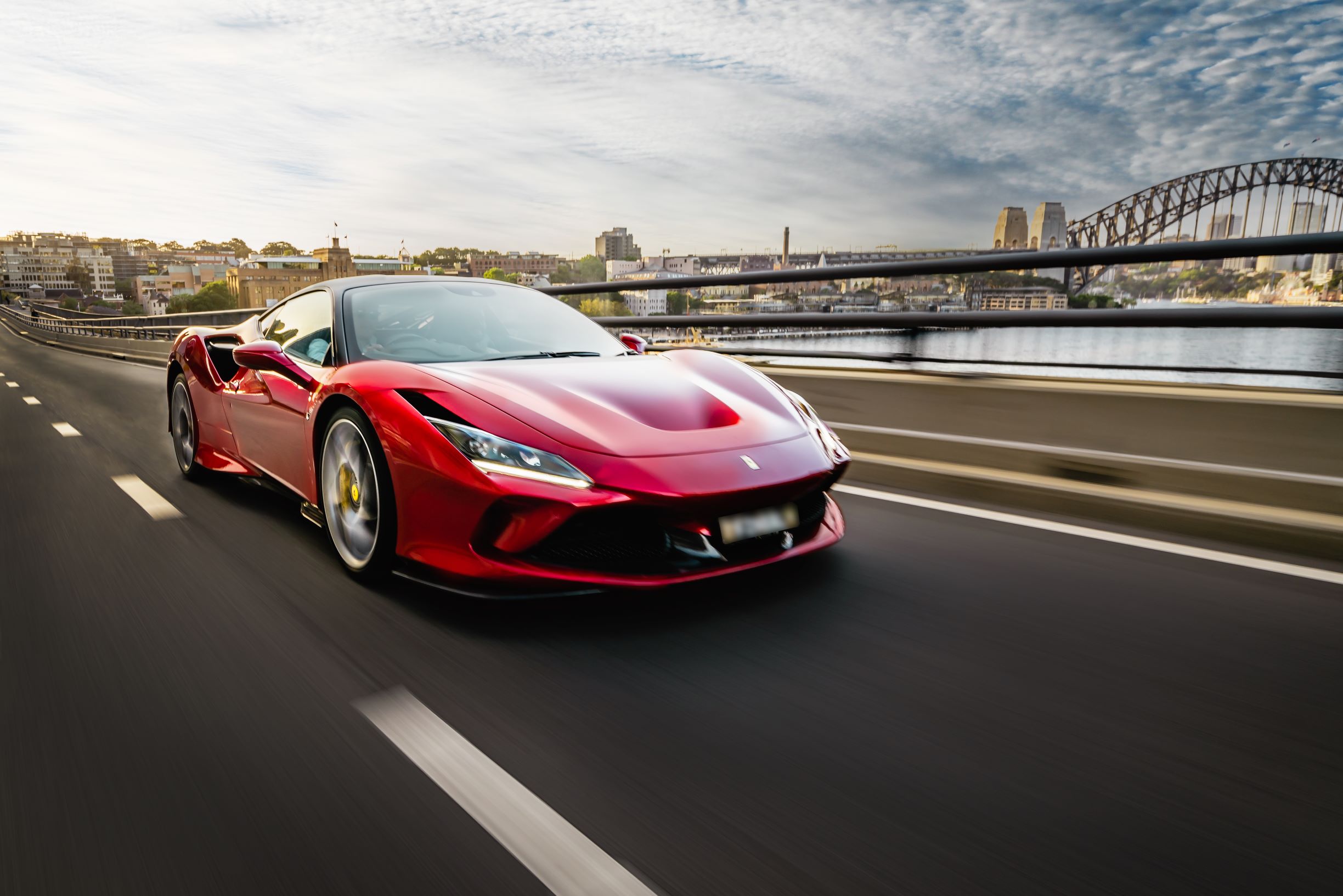 And the end result is the F8 handles as well as any car I've driven.
It's telling that the manettino switch only has performance modes, there's no 'Comfort' or 'Normal' setting to dial up 'Sport', 'Race' and the option to turn off stability control (and there is a 'Wet' mode to help you in slippery conditions). That speaks to the purpose of the F8 – to go fast.
For all of its neck-snapping acceleration, the F8 feels most at home in a challenging set of corners. Every aspect of the Tributo feels in balance, from the precision offered by the chassis, the grip from the excellent Michelin Pilot Sport Cup 2 tyres to the power of the massive brakes (it comes with 398mm front rotors).
If there's a highlight it's the steering, which might be the best I've ever experienced. The weighting is lighter than you expect, but not too light to feel dull or detached. Instead it feels so well connected and responsive that you can feel every input and adjustment like you're a part of the car. It helps that the suspension and tyres work together in harmony to provide a stable platform for the steering to shine.
In fact, the ride is the other key highlight, because somehow Ferrari has managed to imbue the F8's suspension with both control and composure – typically a hard combination to achieve on such a focused sports car. Despite hitting some sizeable bumps and potholes, never once did the F8 crash or thump during our test drive. And yet, on a twisty, pockmarked rural road it provided grip, response and compliance in spades.
What makes the whole package so remarkable is that despite its ferocious acceleration and precise handling, the F8 manages to remain engaging and not intimidating. Yes, it's a car that demands respect and skill, but it rewards those who give its due with an unforgettable driving experience.
It's also worth noting that it's a surprisingly easy car to live with, nerves and short overhangs aside. Even in Sport mode the F8 is happy to cruise through traffic, blending into its surroundings (or as much as a bright red Italian sports car can blend in) without feeling highly-strung and eager to be unleashed.
Where would you most like to drive it?
Ferrari's test track, Fiorano, would be the ideal playground for the F8. It needs a racetrack to really exploit its full potential, for as much fun as it is on the road it's simply too fast.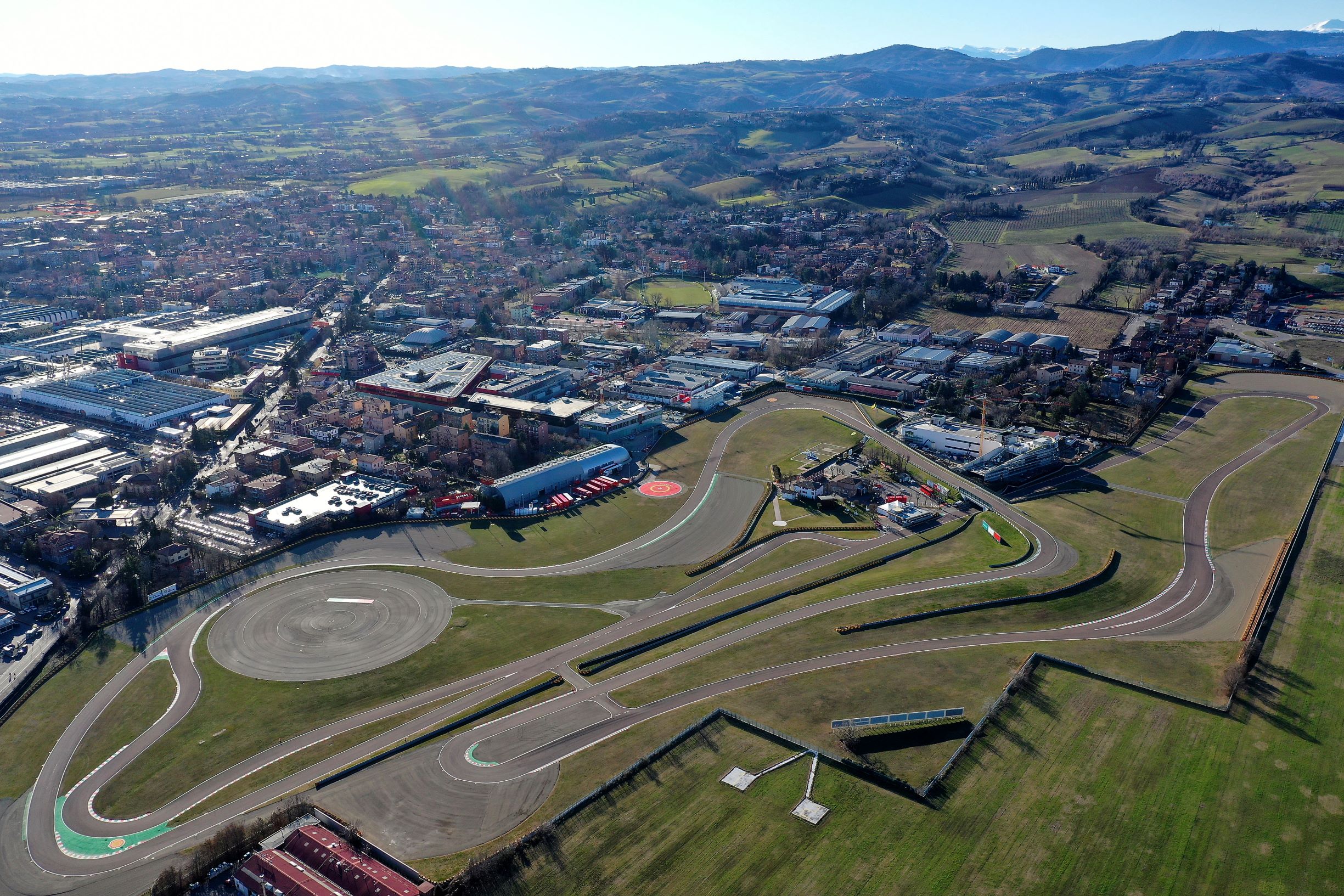 Even when pushing on, the F8 feels so within itself it's hard to feel like our test drive got much further than skin-deep on its levels of performance and capability. To fully experience a Ferrari you need a track to unleash it and while any track would be amazing (particularly a quick one like Phillip Island or Sydney Motor Sport Park), Fiorano is the home of all Ferraris, it's where both road and race cars are fine-tuned and pushed to their extremes, so it would be the perfect spot to drive it.
According to reports, the F8 Tirbuto has set a 1:22.5 lap time at Fiorano, half a second quicker than the 488 GTB. More impressive, it's time is only two-tenths slower than the Enzo hypercar – which is a sign of just how much progress sports car companies are making these days.
What's the interior like?
Ferrari interiors have typically been driven by function rather than form, lacking the same sort of style you'll find in a Lamborghini or Porsche. But that's not the case with the F8, it manages to combine function and form that results in an inviting cabin.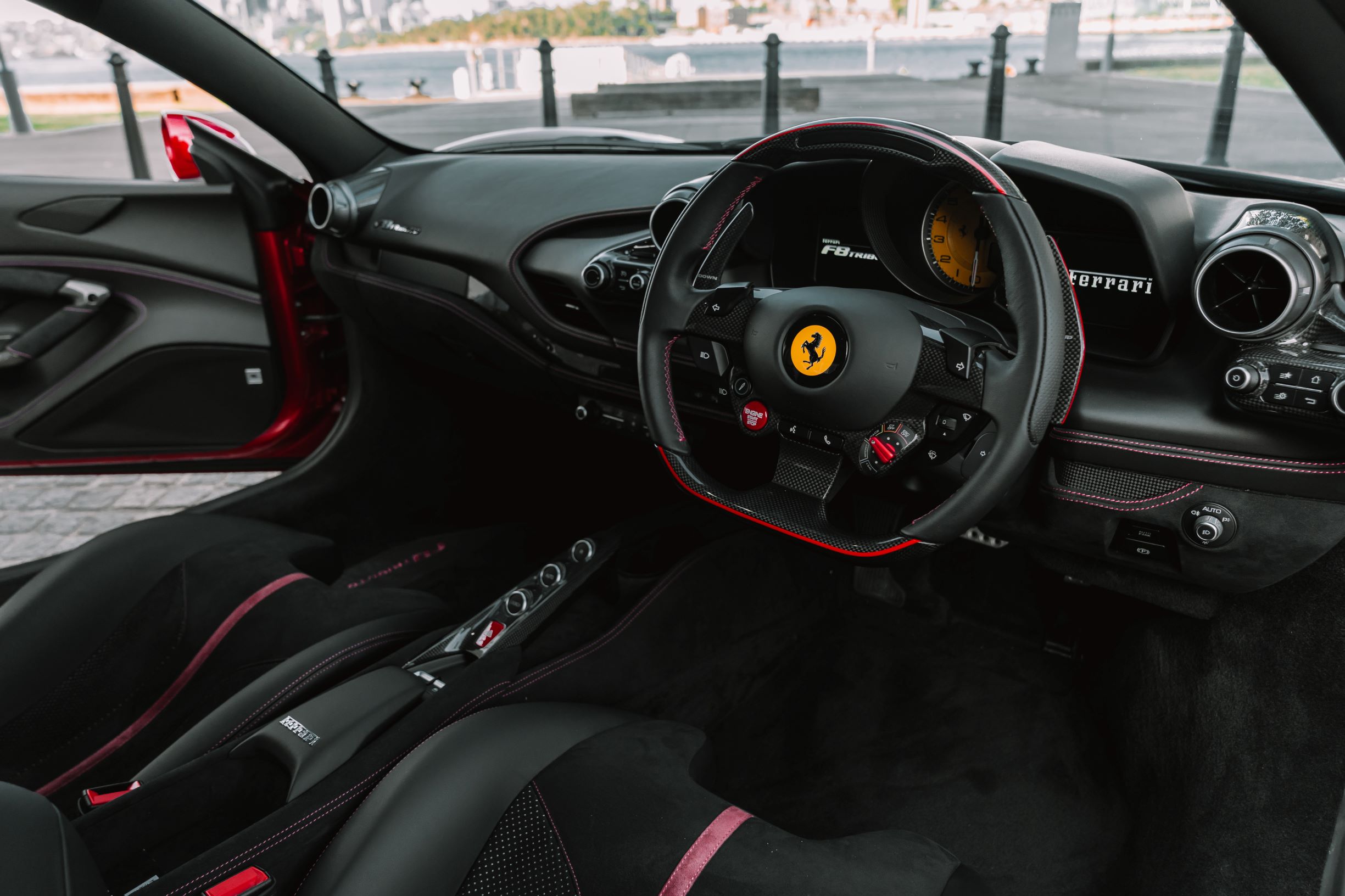 The entire interior is focused on the driver, all the key elements are angled towards the driver's seat and there's a minimalist vibe to the layout, with no clutter to ensure you stay focused on what's outside the windscreen.
As mentioned earlier, the steering wheel is obviously F1-inspired – our test car even had shift lights built into the top of the rim – and it adds to that feeling that you're driving something directly connected to the cars Charles Leclerc and Carlos Sainz Jr use on weekends.
It's surrounded by air-vents and the other notable switchgear, for the infotainment system and cruise control, which adds to the feeling that the F8 is all about the driver.
However, if you want your passenger to feel special you can option their own small display on their side of the dashboard so they keep an eye on the speed, revs, g-force, etc.
The seats in our test car were excellent too. Not only did they provide excellent support, which is needed in such a quick car that pulls strong lateral forces when cornering, but they're comfortable and look good too.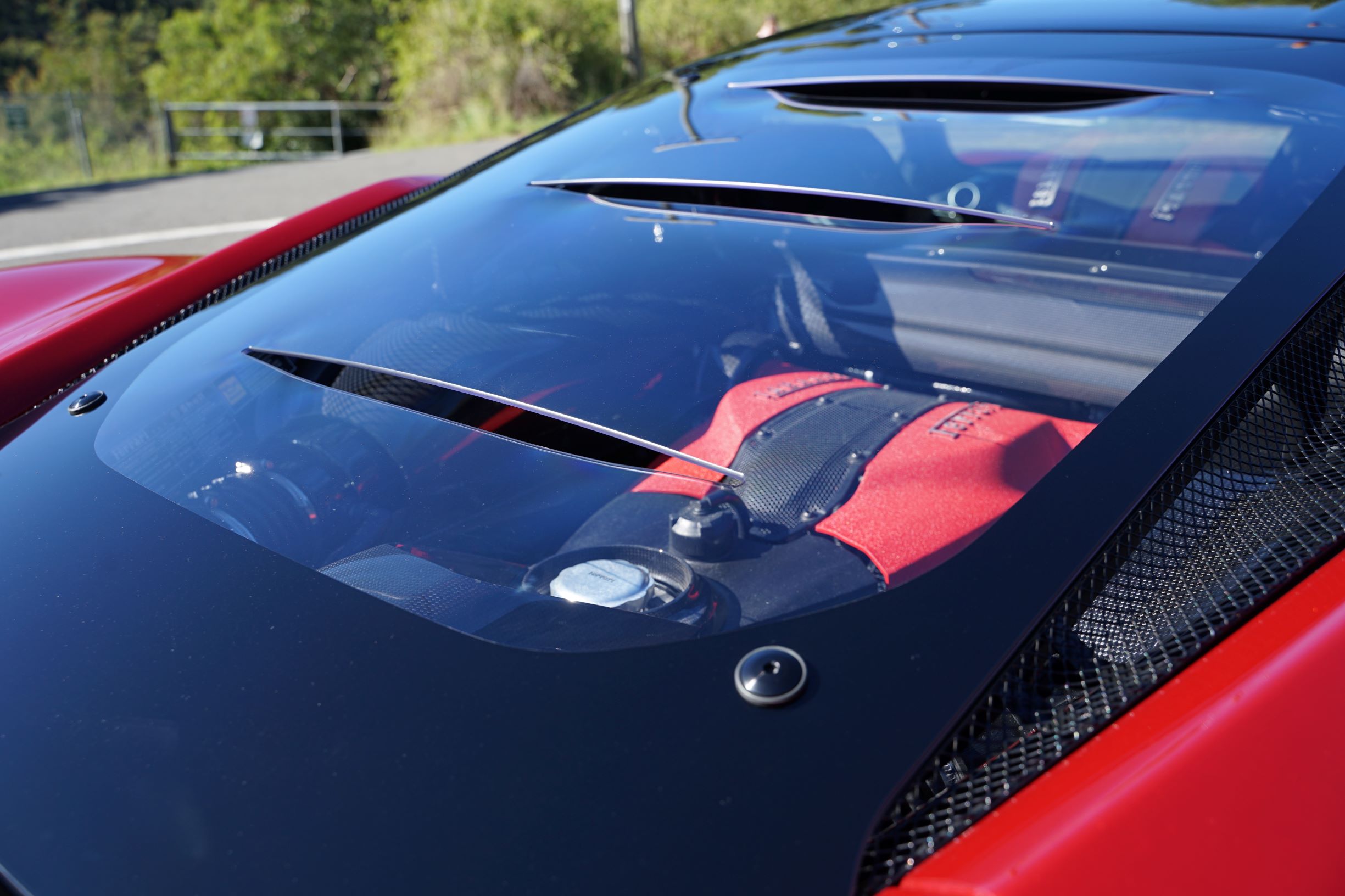 If there's a criticism of the interior it's the view out the back. That's because instead of a glass rear window there's a piece of Lexan (plastic) with slits cut into it to help dissipate heat from the engine bay (pictured above). While that's helpful, it does also create a distortion when you look in the rear view mirror which can be frustrating at times.
Is it good value for money?
The F8 Tributo is priced from $484,888 (plus on-road costs) but that's for a standard car, with options you can add significantly to that figure.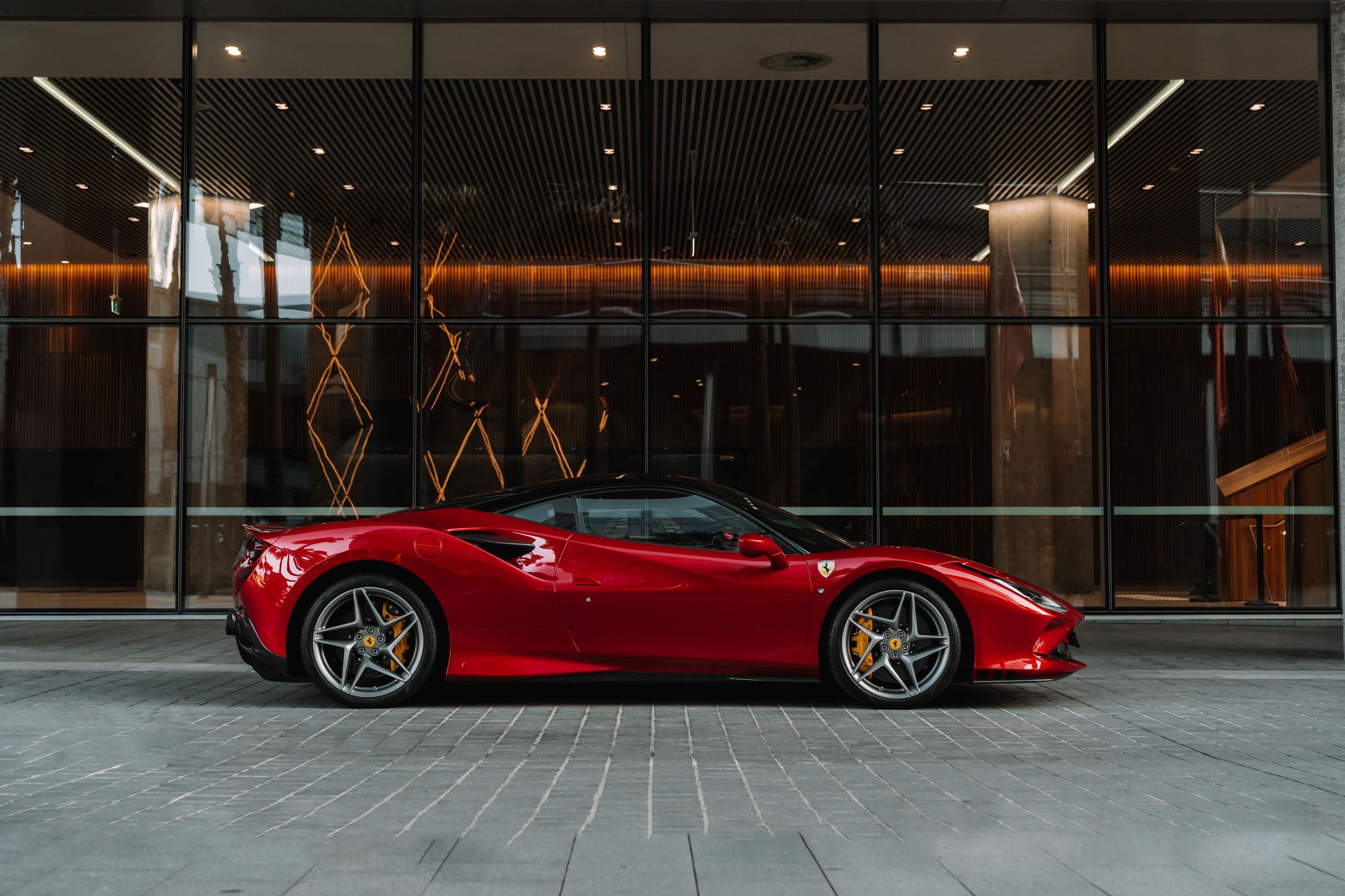 Obviously that's not a small amount of money, but the question is how does it stack up against its supercar competition. Ferrari's long-running road car rival, Lamborghini, offers a range of Huracan models, but in terms of money and capability the closest match is the $483,866 Performante. The other long-time competitor is the Porsche 911 Turbo S, which starts at $473,500.
Then there's the Italian brand's arch-rival on the track, McLaren, which has more recently entered the road car race but has learnt quickly. The McLaren 720S is a worthy rival to the F8 and is priced from a similar $489,900.
The close pricing makes choosing between these cars a difficult choice – but it's one conundrum we'd be happy to have.
Would I buy one?
While it's a highly competitive group of supercars it lines up against, I'd take the F8 every day of the week. There's obviously the emotional aspect of a Ferrari and its long, illustrious history in racing that makes it more appealing to those who love that sort of thing.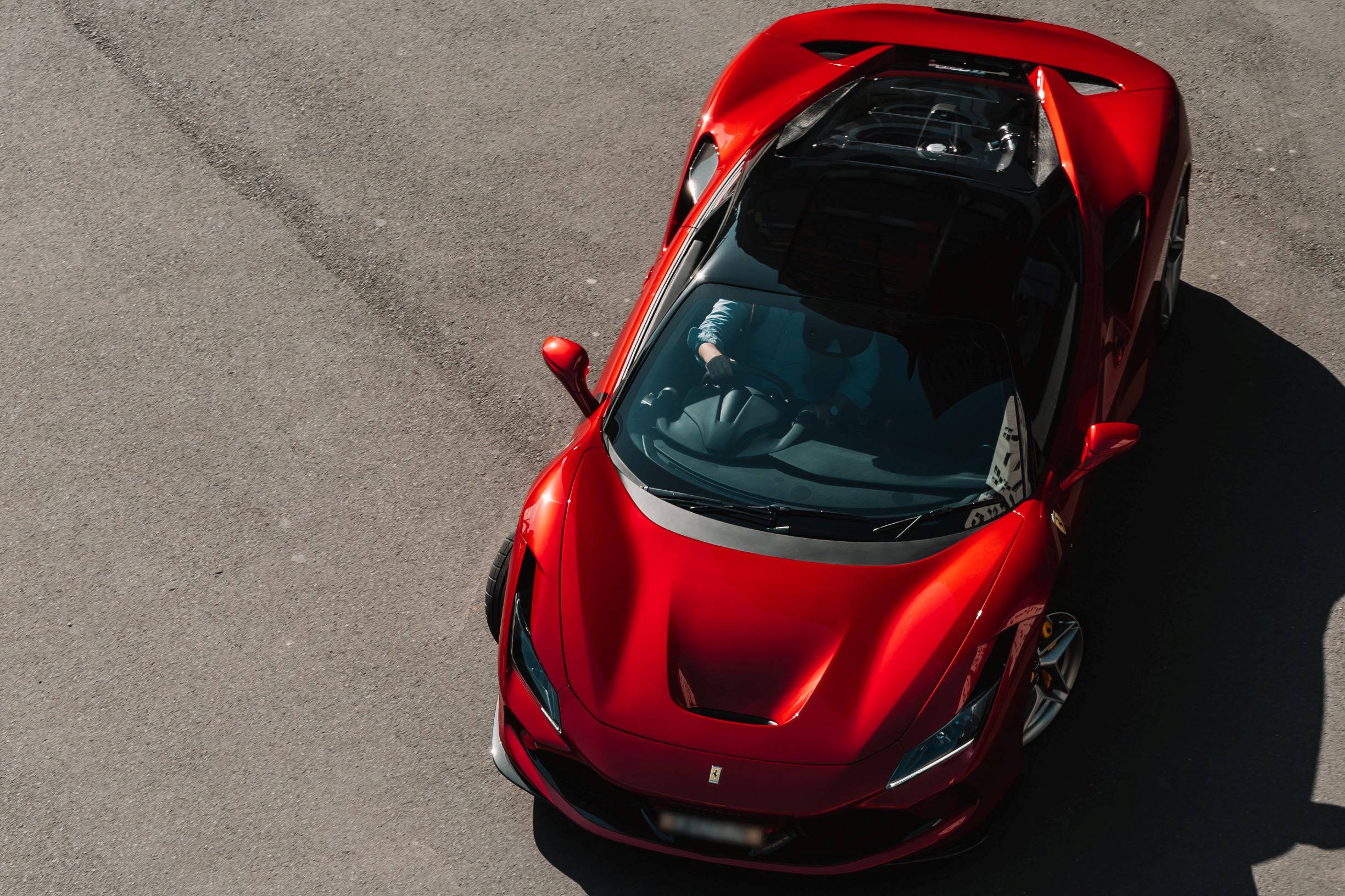 Beyond the intangible though, the F8 is a genuinely addictive car to drive. There's a reason Ferrari is steeped in mystique – it's because it makes great cars. The F8 is fast, capable, compliant and engaging for both the driver and passenger.
If this is to be the end of the V8-powered models, then the F8 Tributo is, dare I say, a fitting tribute. Ferrari has opted to go out with a big bang rather than a whimper, something that will no doubt make this car a memorable one in the pantheon of Prancing Horses.
2021 Ferrari F8 Tributo price and specifications
| | |
| --- | --- |
| Price: | From $484,888 plus on-road costs |
| Engine: | 3.9-litre V8 twin-turbo petrol |
| Power: | 530kW at 7000rpm |
| Torque: | 770Nm at 3250rpm |
| Transmission: | Seven-speed dual-clutch automatic, rear-wheel drive |
| Fuel use: | 11.8L/100km |
| Wheels: | 20-inch alloys |
| Tyres: | 245/35 ZR20 (front), 305/30 ZR20 (rear) |
| Length: | 4611mm |
| Width: | 1979mm |
| Height: | 1206mm |
| Weight: | 1435kg |
| 0-100km/h: | 2.9 seconds |