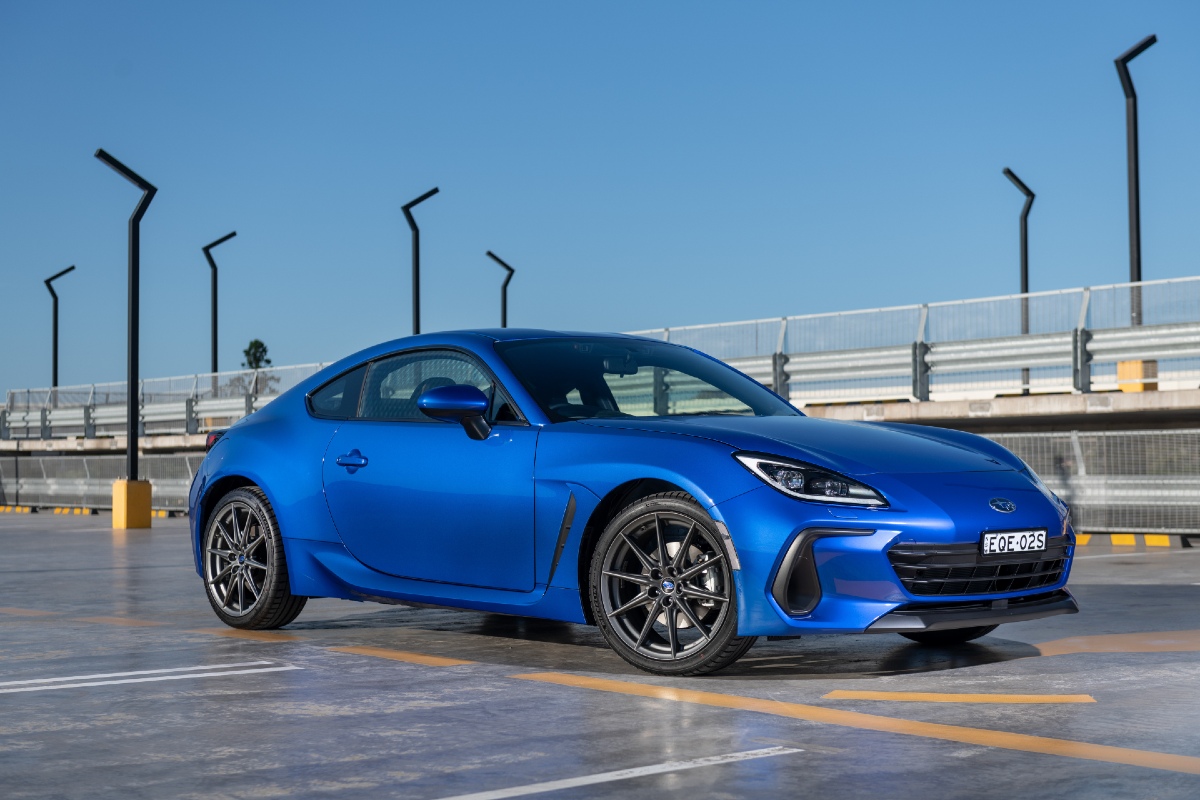 What is it?
The second-generation of the brand's wildly-popular collaboration with Toyota. The two Japanese brands joined forces to revive the concept of a truly affordable sports car with the BRZ and the Toyota 86.
It used elements from both brands to create a front-engine, rear-wheel drive coupe for less than $40k – and unsurprisingly it was a hit for both brands.
But it wasn't without criticism, with both its modest power and torque and its basic cabin letting down an otherwise impressive offering. So, for 2022 Subaru (and Toyota) have worked hard to improve those areas and introduce this new iteration.
It features a fresh look that makes it look more mature and grown-up, while underneath there have been some key changes to try and push it forward without re-writing what was a winning formula.
Does it have any racing pedigree?
Obviously both Subaru and Toyota have extensive heritage in racing that played a role in the development of the BRZ/86 twins, and in Japan the BRZ forms the basis for a Super GT GT300 entry. But instead of focusing on high-level motorsport, the real racing pedigree for the BRZ is at a grassroots level.
Subaru wants owners to take them to the track and to that end, in Japan (but sadly not Australia), it offers the BRZ Cup Car Basic. This is a specially-built version of the road car, with a pre-installed roll-cage, six-point racing harness, new cooling system and comes fitted with steel wheels (so you can replace them with your own track-spec rims).
What's under the bonnet?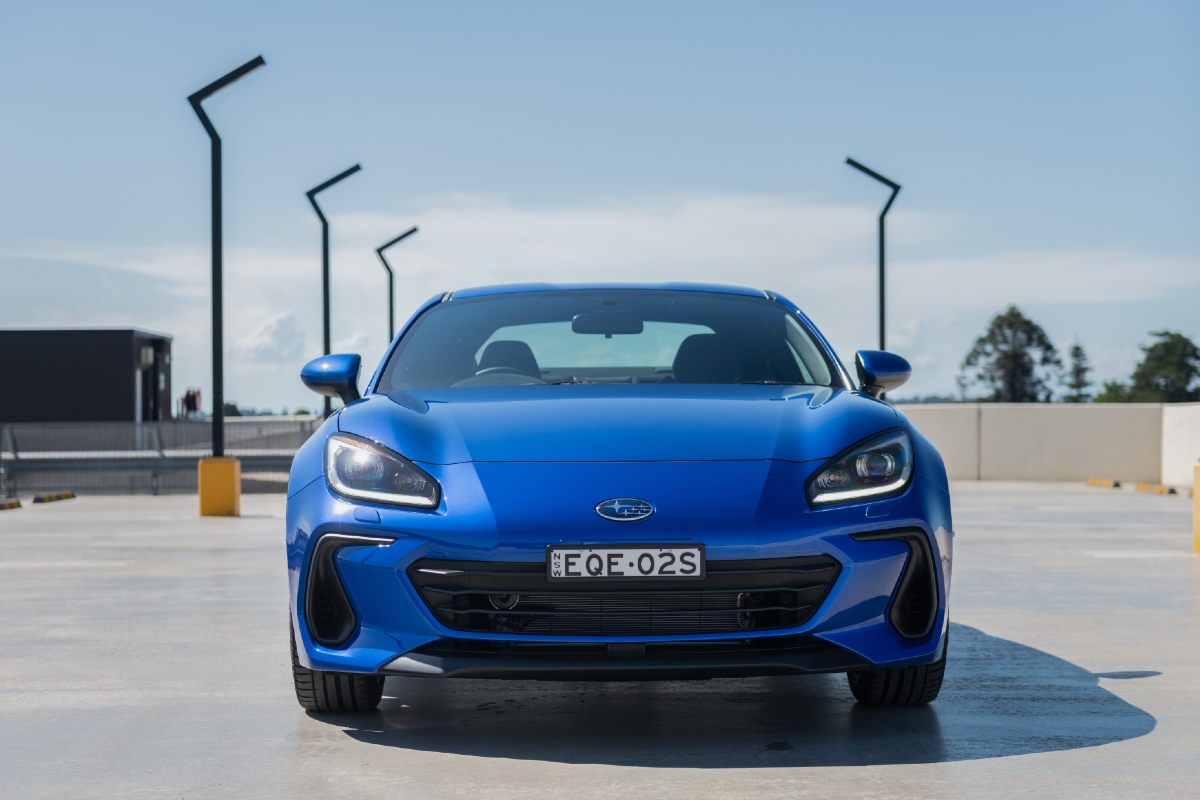 As mentioned above, the previous model's 2.0-litre four-cylinder boxer engine was much-maligned for a perceived lack of grunt. In reality, it was nicely matched to what was a deliberately low-grip chassis (it ran on low-resistance tyres sourced from the Toyota Prius) to create a well-rounded and enjoyable vehicle.
In an era where even front-wheel drive hot hatches are packing more than 200kW and typically need a racetrack to fully-explore their potential, the original BRZ was a throwback to a time when you could drive a road car hard on the road without worrying about blowing past the speed limit.
So, having said all that, Subaru has opted to respond to the criticism and offer up a more potent engine, but haven't gone crazy and added turbochargers or extra cylinders. Instead there's extra capacity, with a new 2.4-litre flat-four engine that makes 174kW of power and 250Nm of torque – which is a 22kW/38Nm boost over the old 2.0-litre.
That's a noticeable increase but doesn't fundamentally change the nature of the BRZ, which was so enjoyable in the first place. It feels much stronger lower in the rev range and pulls better through the mid-range than the old model too.
But it's still not over-powered, so you can drive it hard and enjoy it on the road without fearing for your licence.
In keeping with the theme of driving enjoyment over raw performance, Subaru continues to offer the BRZ with a six-speed manual transmission but there's also an auto (with steering wheel-mounted paddle-shifters) for those who prefer that.
How does it handle?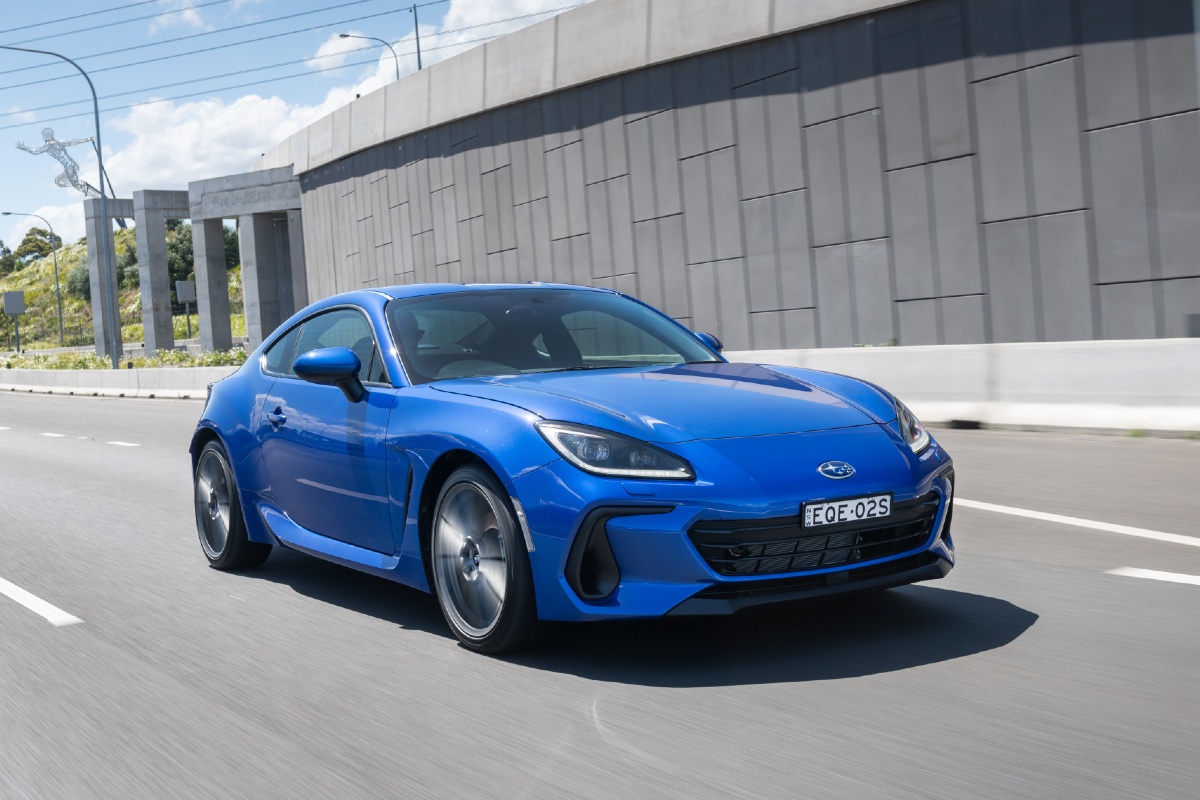 With the increase in power Subaru has also upgraded the handling package. The chassis is stiffer, with a 50 per cent improvement in torsional rigidity compared to the old model. There's also more aluminium panels (bonnet, front guards and roof) to try and keep the weight down as the level of standard equipment increases.
However, one of the biggest changes are the tyres, with the old Prius-sourced rubber ditched in favour of sticker Michelin Pilot Sport 4. These provide a lot more grip than the old tyres, but thanks to the changes to the engine the balance between power and grip remains the same as the old model and that was its greatest strength.
Each element of the handling package – steering, chassis responsiveness, engine performance and braking – are all nicely sorted by Subaru's (and Toyota's) engineers to create a genuinely pleasurable sports car to drive.
Where would you most like to drive it?
Normally with a sports car it would be fun to take it to a racetrack, and while the BRZ would make a great track day car, I'd love to spend a day on twisty country back roads. That's where the BRZ feels most at home, and that's great news for anyone who loves that sort of driving because cars like this are becoming increasingly rare.
What's the interior like?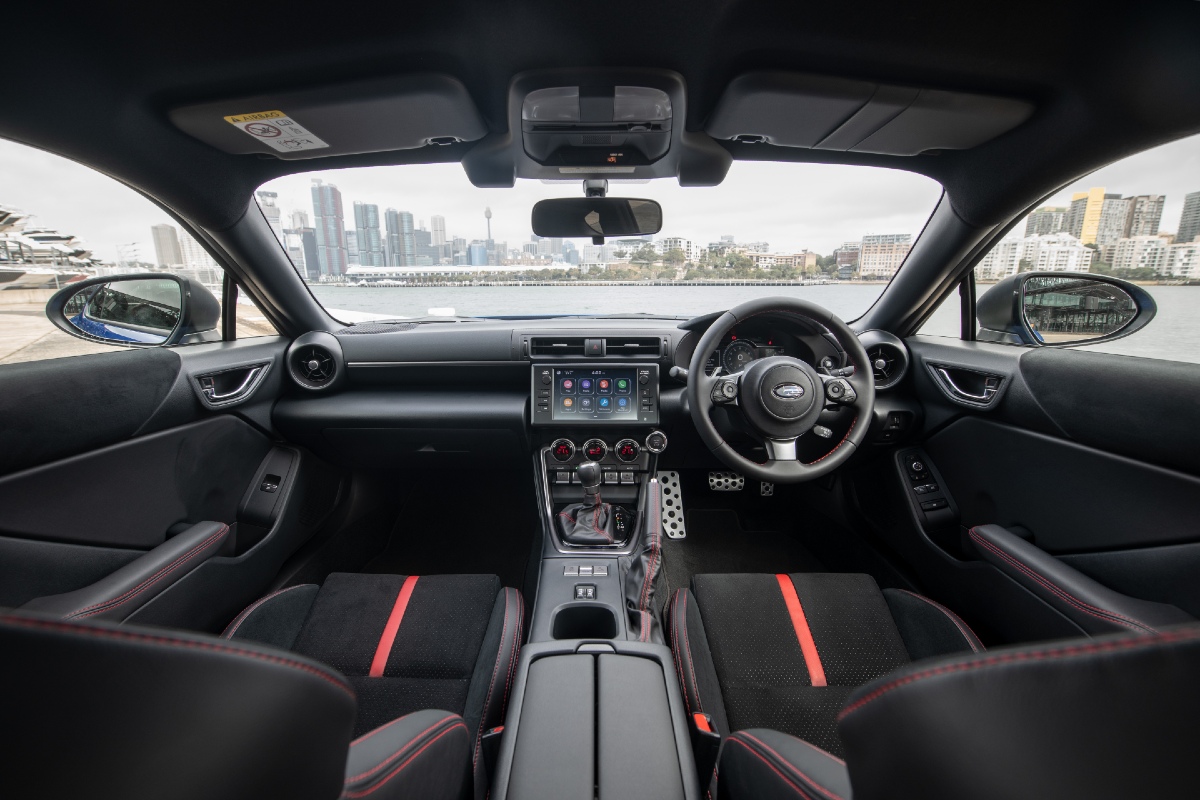 Even more than the engine and chassis changes, the biggest leap forward for this new BRZ is the cabin. It has had a major overhaul in terms of both design and quality, erasing the criticism of the old car.
There's a bigger infotainment screen, better switchgear, more soft-touch materials and a cleaner design that leads to an overall feeling of better quality inside the BRZ.
There's also an increase in equipment, with Apple CarPlay, Android Auto, digital radio, navigation as well as Subaru's EyeSight Driver Assist safety system also included.
How much does the Subaru BRZ cost?
Subaru is offering two trim levels for the BRZ, the standard model and the better-equipped S. The range starts at $38,990 (plus on-road costs) for the BRZ manual and $42,790 for the automatic. That's very similar to the out-going model – which started at $38,520 and the auto $40,580 – that runs counter to the recent trend of brands significantly increasing the price for incoming models.
Affordable performance cars are becoming increasingly rare, with hot hatches jumping up in price over the past few years. Many now cost more than $45,000 and some run well above $60k.
Would I buy one?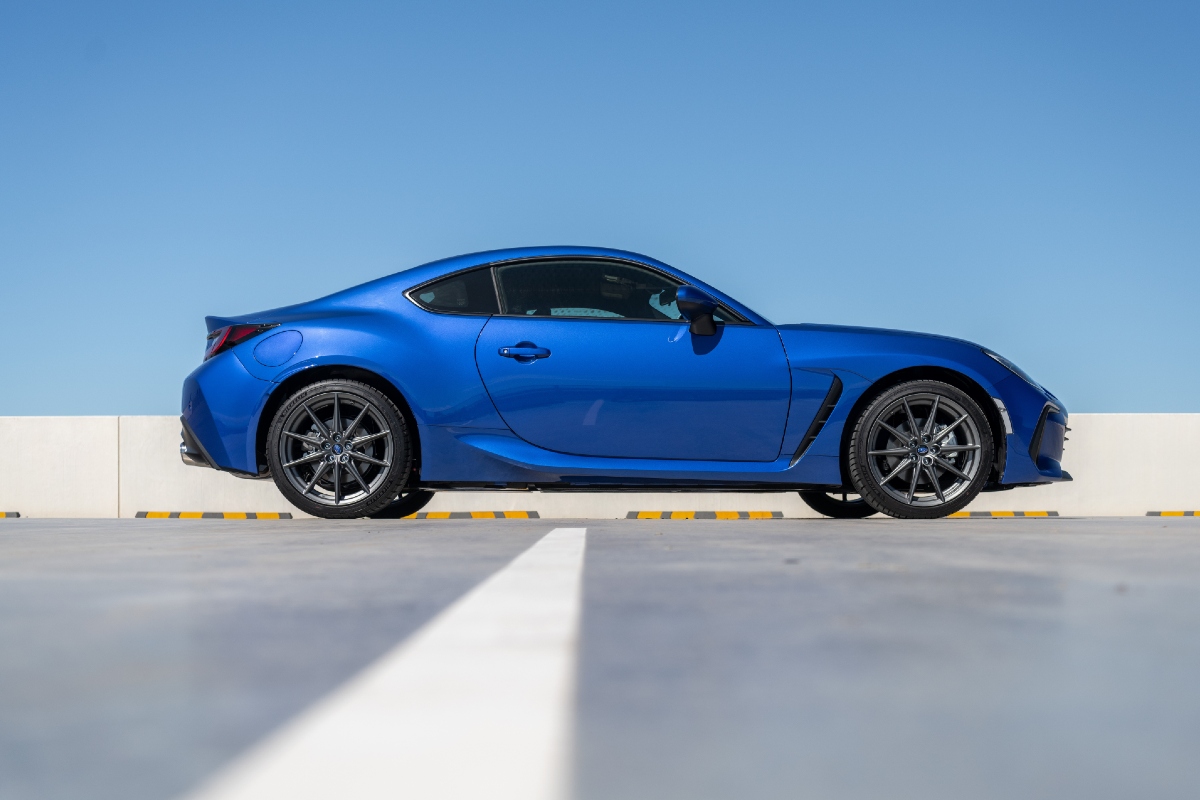 Definitely. Instead of being a cheap car that's a bit sporty, the Subaru BRZ is a great sports car, which also happens to be affordable.
While the original felt very much 'built to a price' this upgraded second-generation model has smoothed off the rough edges and improved in all the key areas that it needed too.
As affordable performance cars become less affordable, cars like the BRZ need to be appreciated and enjoyed for as long as they last.
2022 Subaru BRZ price and specifications
| | |
| --- | --- |
| Price: | From $38,990 plus on-road costs |
| Engine: | 2.4-litre four-cylinder petrol |
| Power: | 174kW at 7000rpm |
| Torque: | 250Nm at 3700rpm |
| Transmission: | Six-speed manual or automatic, rear-wheel drive |
| Fuel use: | 8.8L/100km (auto), 9.5L/100km (man) |
| Wheels: | 18-inch alloys |
| Tyres: | 215/40 ZR18 |
| Length: | 4265mm |
| Width: | 1775mm |
| Height: | 1310mm |
| Weight: | 1286kg |
| 0-100km/h: | 6.1 seconds (claimed) |