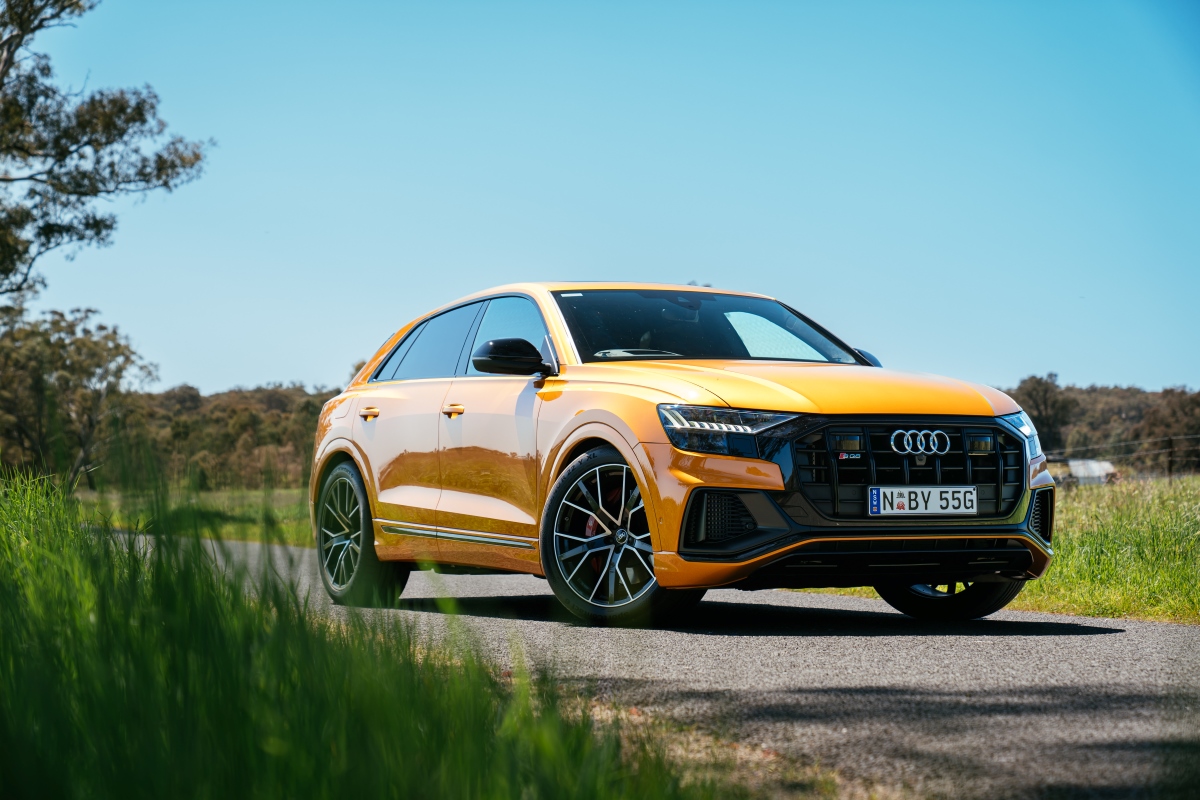 What is it?
A very fast way to move your family and friends in luxury. The SQ8 is the four-ring brand's coupe-style SUV with a performance upgrade. It isn't as extreme as the red-hot RSQ8 but it does pack plenty of performance under its stylish lines.
Does it have any racing pedigree?
As a brand Audi has plenty of motorsports heritage, dating back to the pre-war grand prix days with Auto Union to its latest campaign with the plug-in hybrid RS Q e-tron for rally raid competition.
No doubt plenty of lessons learnt through Audi's dominance at Le Mans with the twin-turbo V8 R8 TFSI prototype has helped shape the engine that powers the SQ8.
What's under the bonnet?
There's a 4.0-litre twin-turbo V8 petrol engine that makes a very healthy 373kW of power and 770Nm of torque. Despite its size and space, the SQ8 has enough thrust to accelerate from 0-100km/h in just 4.1 seconds.
It's a fantastic engine, with immense pulling power that really does make this full-size SUV feel much smaller and lighter than it really is. It means the SQ8 feels responsive and dynamic, which is a major achievement for an SUV this big and loaded with luxury.
How does it handle?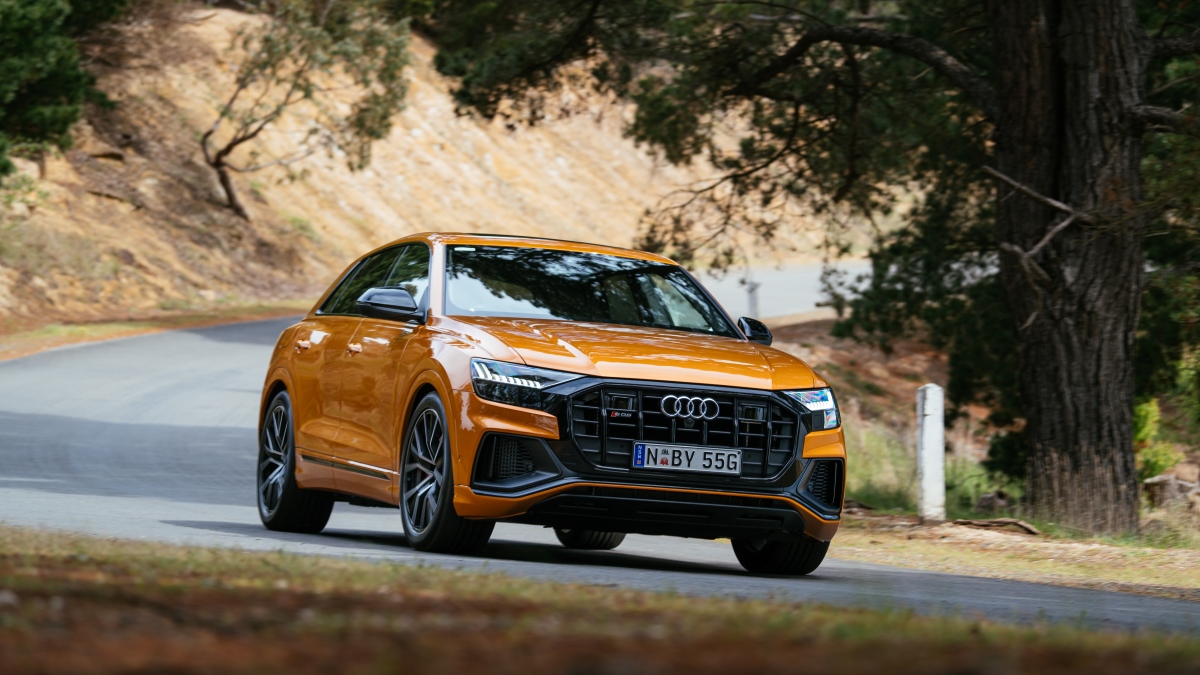 The SQ8 also drives with a poise and responsiveness that isn't typical of such a big SUV. That's in large part thanks to its very clever chassis and suspension set-up, which includes adaptive air suspension and all-wheel steering as standard.
This helps the SQ8 ride with both comfort and control, while the all-wheel steering makes it feel more direct when changing direction. Is it as shape and direct as an equivalent-sized sports sedan? No, but it's impressively close.
Where would you most like to drive it?
This would make the ideal chariot for a long-weekend away in the country. Particularly Australia's alpine regions, with their famously sinuous mountain roads. The SQ8 would carve up a twisty climb, but would equally be as comfortable soaking up long kays on the freeway or navigating around town.
What's the interior like?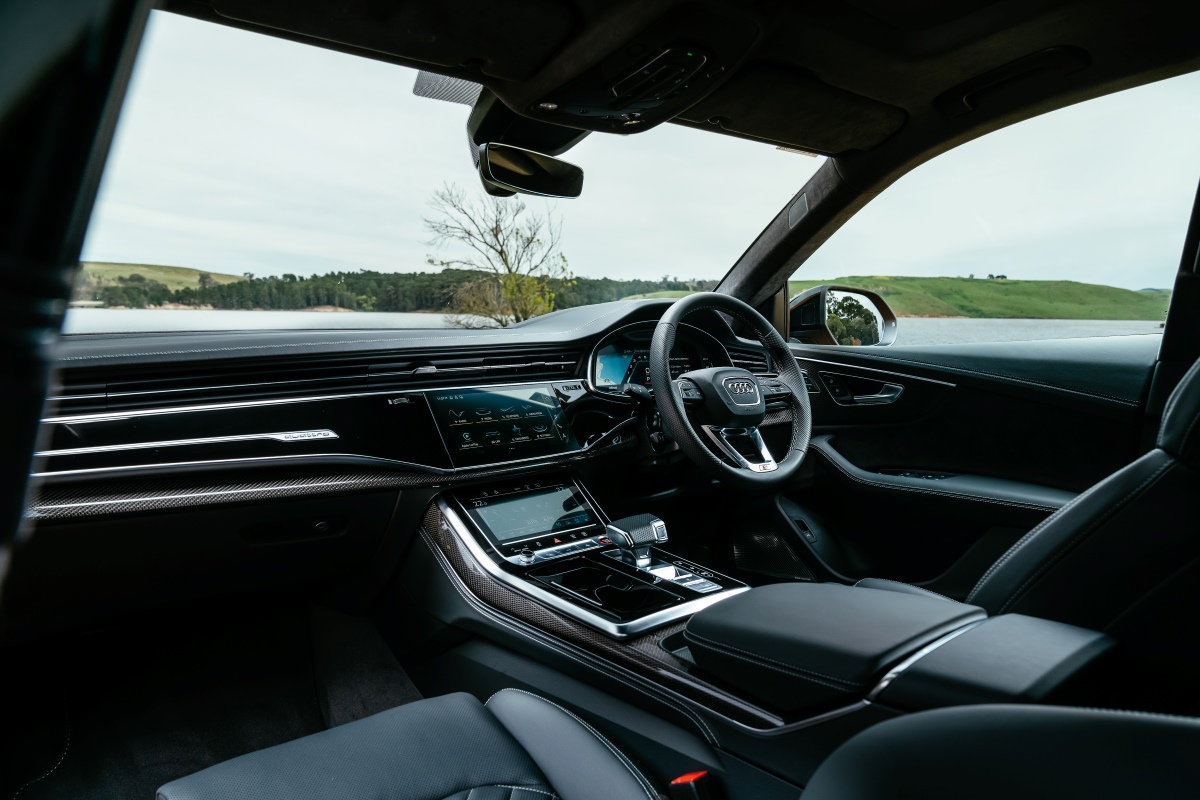 The interior is as luxurious as you'd expect from a high-end Audi. Aside from the usual touches like leather-trim and sports seats, Audi has gone big on technology, with a 12.3-inch digital instrument screen, 10.1-inch multimedia and navigation touchscreen and 8.6-inch haptic touch screen for the car's climate controls. It may look good, and there are some key physical dials, but this trend of moving so much control to touchscreens is a worrying one from a safety point-of-view, as it forces you to take your eyes off the road for longer. But this is hardly a problem unique to Audi.
It also comes equipped with Audi connect plus, so there's wireless Apple Carplay and Android Auto and a 17-speaker, 730-watt Bang & Olufsen 3D sound system.
How much does the Audi SQ8 cost?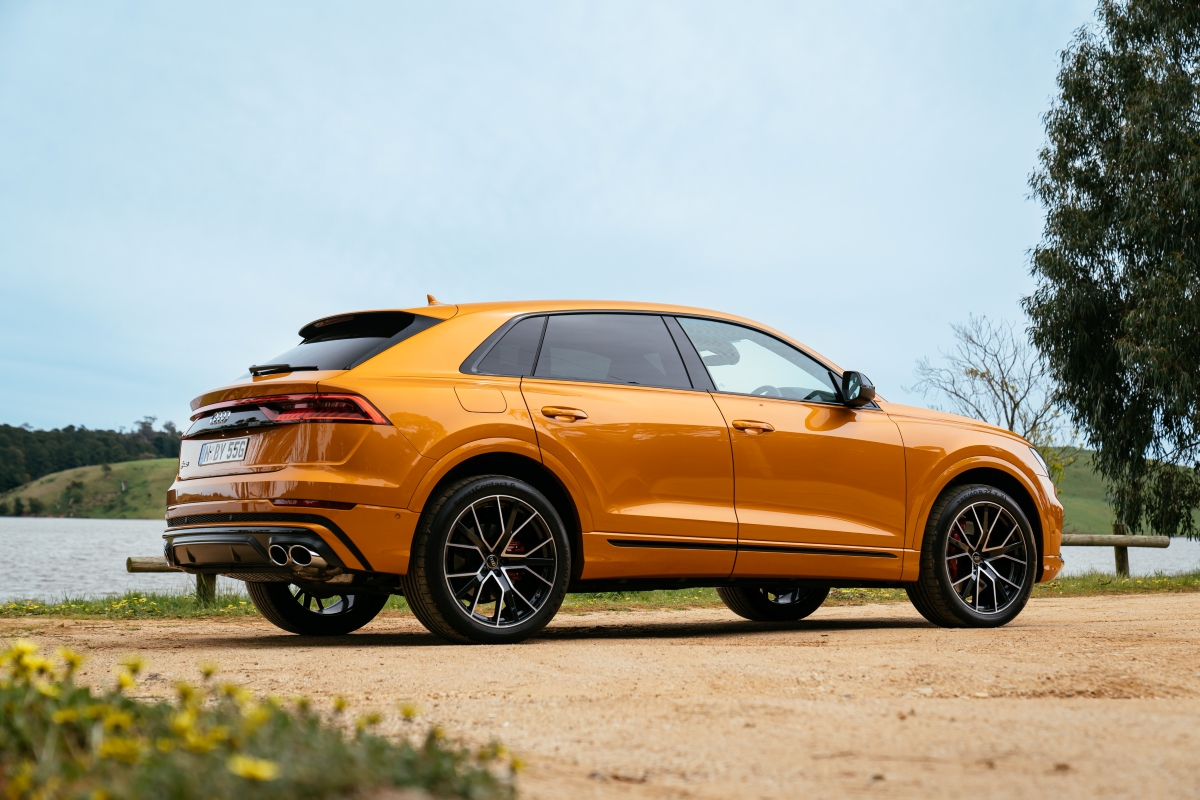 The new SQ8 is priced from $168,800 (plus on-road costs), which is very competitive amongst its peers. For example, the BMW X6 M50i (which is powered by a 4.0-litre twin-turbo V8) has a $170,900 asking price, while Porsche Cayenne S (with its 2.9-litre V6 turbo) starts at $175,300. While even the Audi S6 Avant (aka wagon), with the same 2.9-litre V6 from the Cayenne, costs $171,500, so the SQ8 does provide good bang for your buck.
Would I buy one?
The SQ8 is a great all-rounder, with its ability to play the role of family hauler, luxury transport or dynamic sports SUV with equal shine. At this price point it's a very tempting proposition that I'd be happy to park in my garage every day.