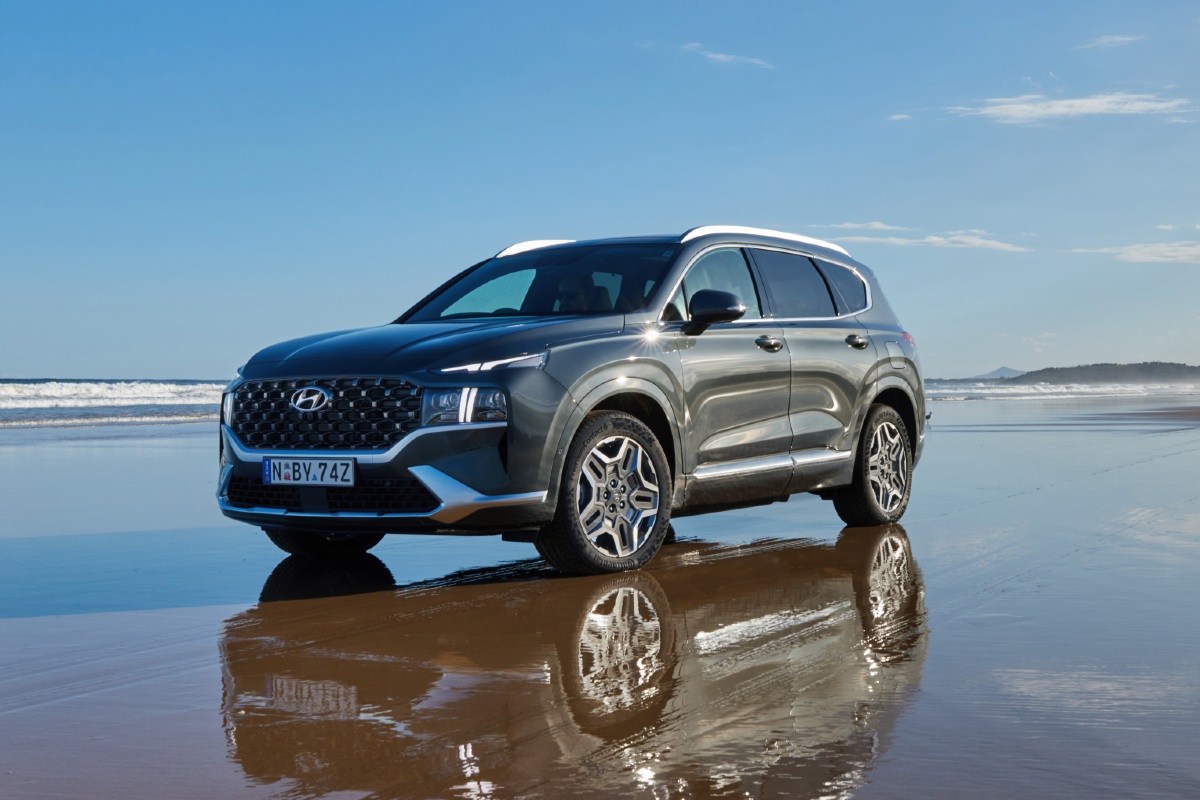 What is it?
For starters, it's the Santa Fe offered with a turbocharged petrol engine and all-wheel drive, which is a big deal in its own right. But, more importantly, it's also the first hybrid SUV for the South Korean brand in Australia.
This begins the expected roll-out of many more hybrid models from the brand in the coming years, with at least two expected in 2023 but more likely after that.
ROAD TEST: 2022 Hyundai Palisade review
It's all part of Hyundai's ultimate target to produce net zero carbon by 2045, which is a lot slower than many brands but is arguably much more realistic – especially in a market like Australia where electric vehicles still make up less than three per cent of new car sales.
Does it have any racing pedigree?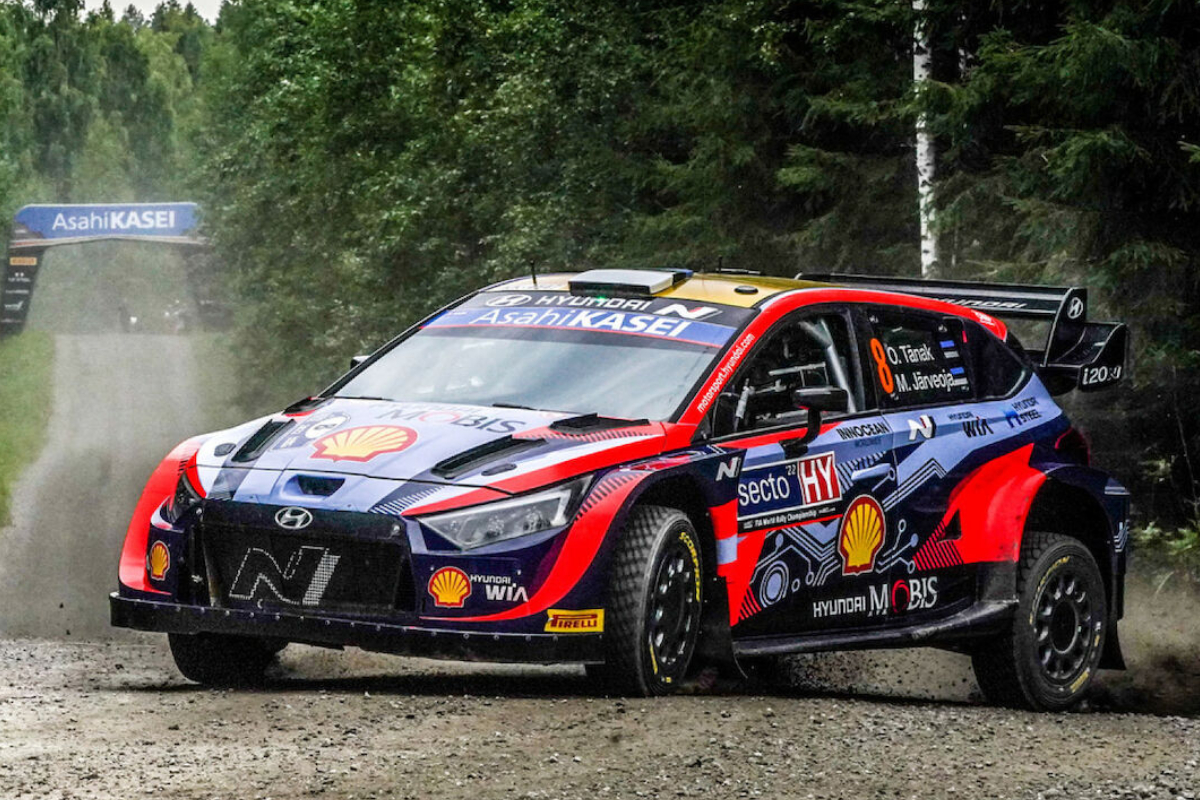 Hyundai has plenty of experience with electrification through its various concept cars, such as the RM20e as well as this year's World Rally Championship regulations, but there's probably not a lot of crossover between the i20 WRC and the Santa Fe Hybrid.
What's under the bonnet?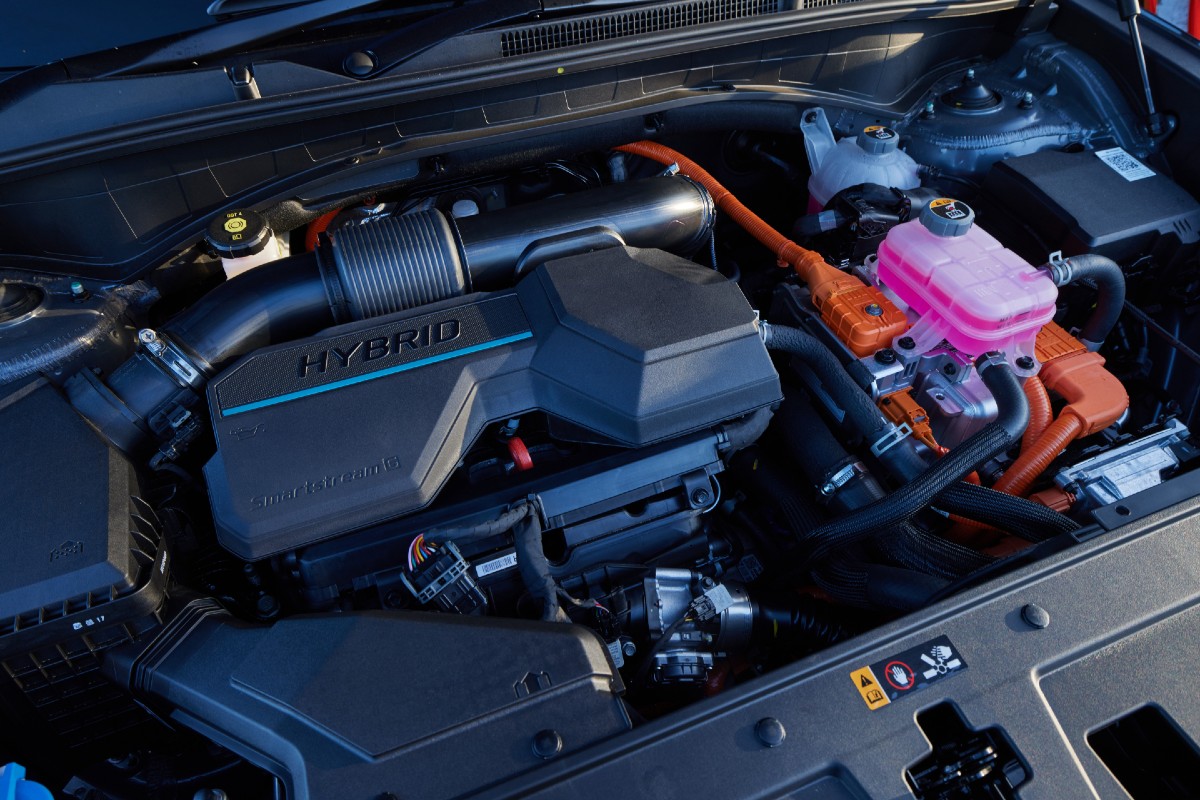 This is the obvious star attraction of the Santa Fe Hybrid, an all-new powertrain for the model. It combines a 132kW 1.6-litre turbocharged four-cylinder petrol engine and 44.2kW electric motor, producing a combined 169kW of power and 350Nm of torque.
ROAD TEST: 2021 Hyundai Nexo review
This is paired to a six-speed automatic transmission and all-wheel drive system; which Hyundai believes will help this new model in the sales race as SUV buyers overwhelmingly prefer AWD.
While it performs well, with good initial pick-up and has extra performance when you need it, the focus of this hybrid is efficiency over performance. To that end it uses just 6.0-litres per 100km on the combined urban/highway cycle, which is a good return for such a large SUV.
How does it handle?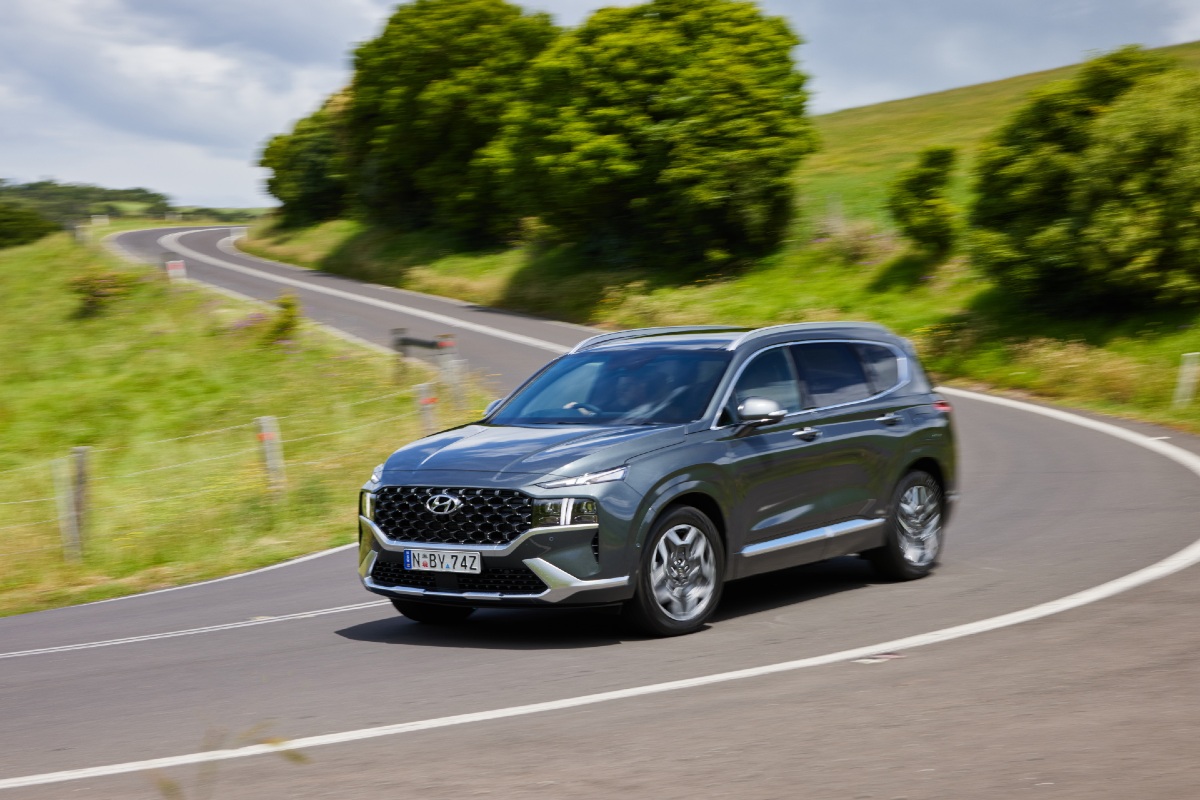 The Santa Fe Hybrid is a big, heavy SUV so the handling isn't sporty but it doesn't disgrace itself. In fact, for a vehicle of its size it does an admirable job of handling itself through some of New South Wales' more challenging country roads.
The steering and chassis are responsive but the suspension is a little firm and can crash over sharp bumps, all aspects that were highlighted on our country drive down roads filled with potholes from the recent heavy rains.
All this considered the Santa Fe Hybrid is a solid car to drive and certainly amongst the best in its class.
Where would you most like to drive it?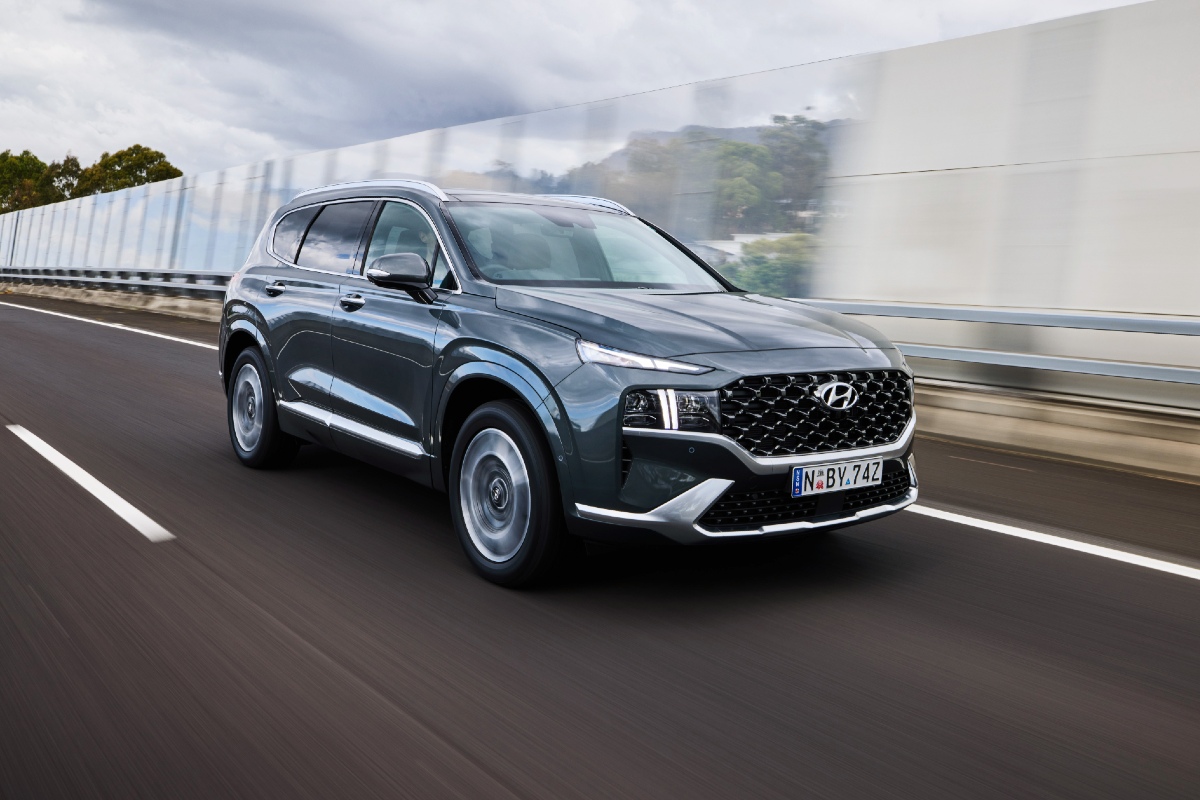 Ironically the majority of our Hyundai-organised test drive was through open, flowing country roads, which may have provided the best test for the handling but didn't really showcase the hybrid in its natural habitat – the urban jungle.
Stop and start traffic is where the hybrid really comes into its own, saving fuel on your daily commute and helping you off the line and when you need to jump into a gap.
What's the interior like?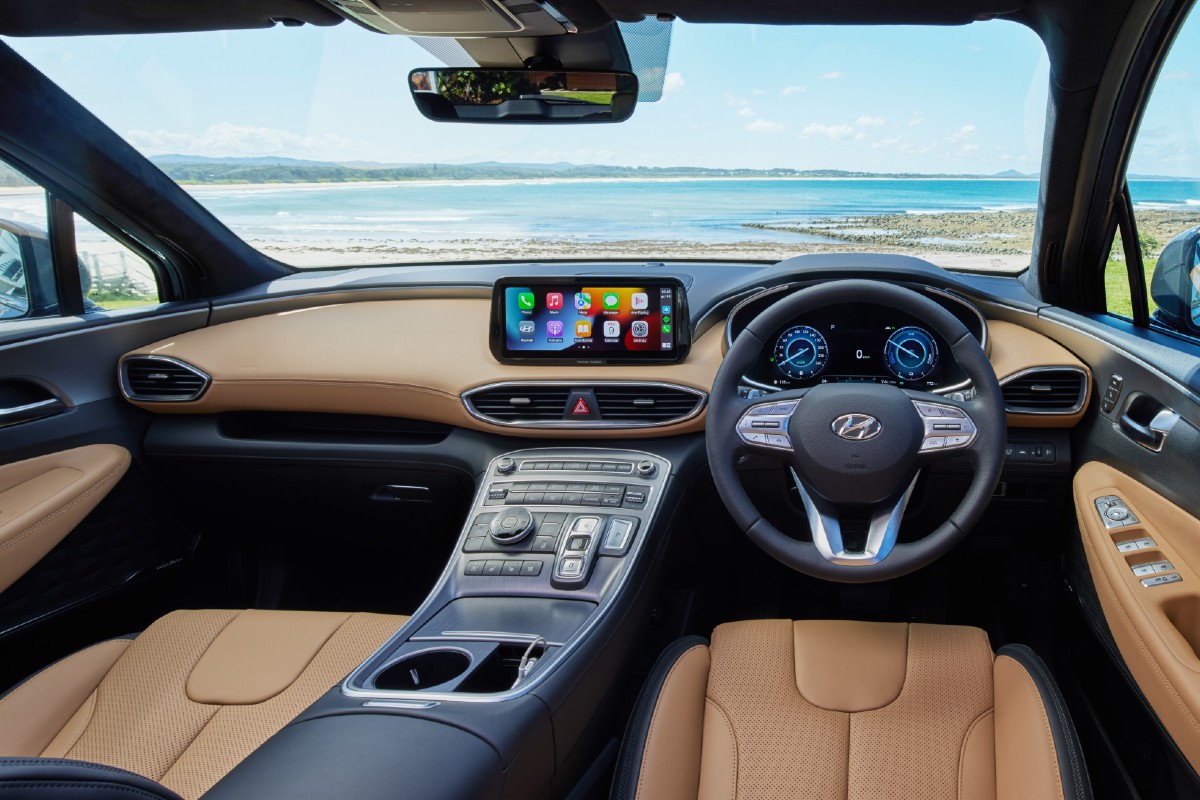 The Hybrid variant doesn't get any majors changes from the recent of the Santa Fe range, so you'll find yourself in a spacious and well laid-out cabin. However, there are some unique elements for this particular model, specifically the local operation's decision to offer the Hybrid in the higher-grade Elite and Highlander specifications.
This means the interior has a premium look and feel, with nappa leather available and other higher-quality materials. There's also a 10.2-inch instrument display and a 12.3- inch infotainment touchscreen.
One other new option for the Hybrid is a six-seat option, which replaces the second row bench with a pair of captain's chairs.
How much does the Hyundai Santa Fe Hybrid cost?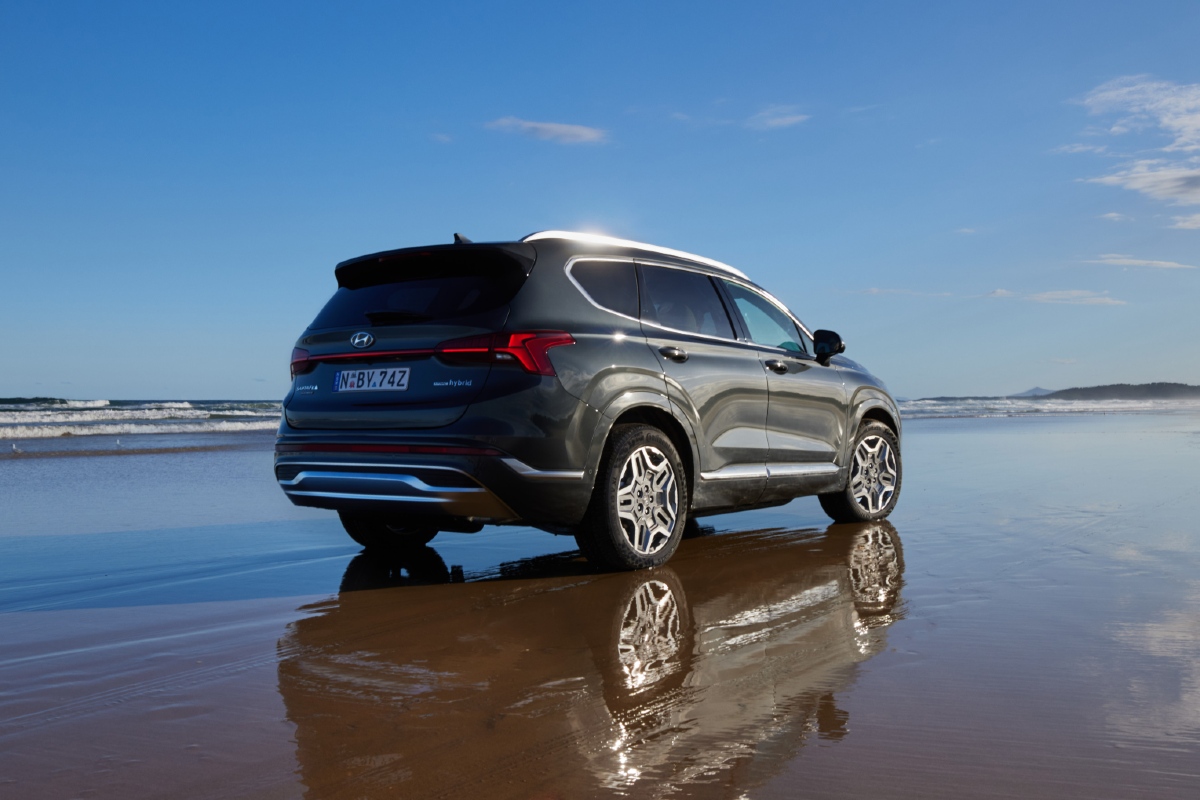 The premium strategy does mean the Santa Fe Hybrid isn't a cheap vehicle, but Hyundai is confident it is offering value with a $63,000 starting price for the Elite and $69,550 for the Highlander. Both of those prices represent a $3000 increase over the equivalent diesel model in the range.
However, if that's a bit too much for you, Hyundai has indicated it will likely add an entry-grade model when supply increases in the future.
Would I buy one?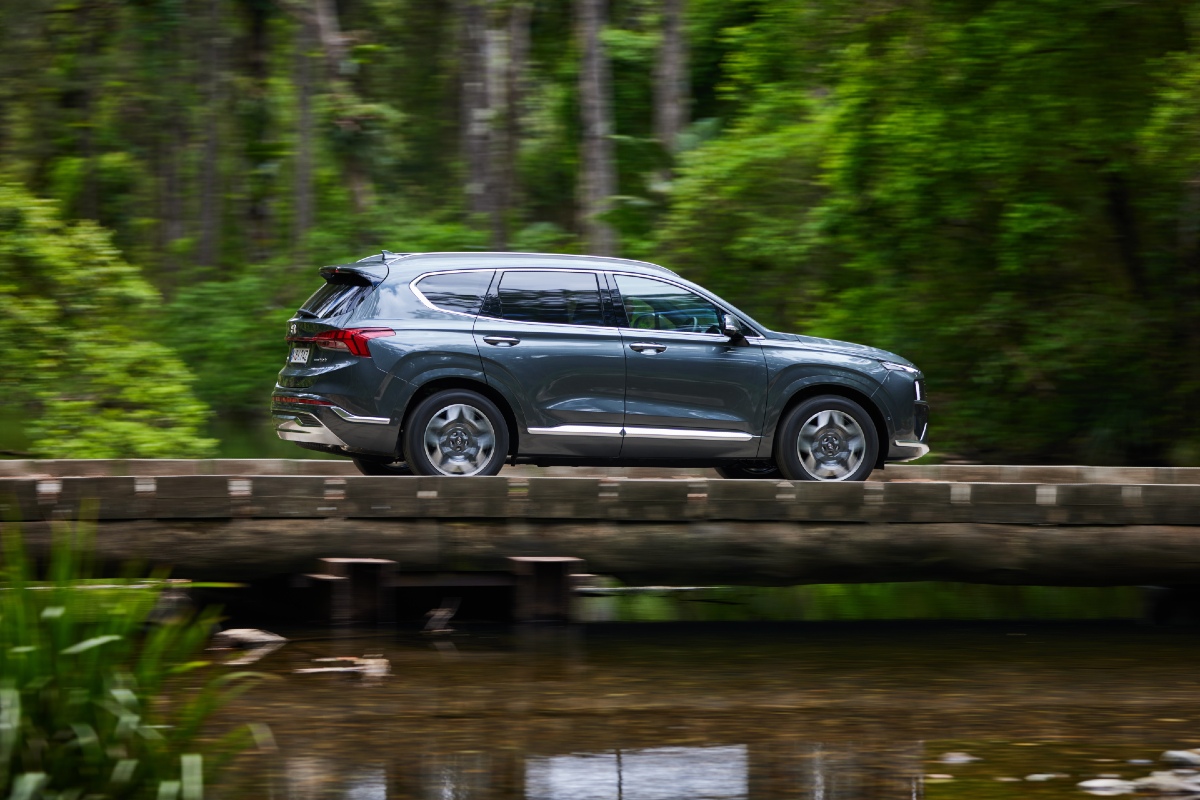 On the one hand it's hard to make a logical argument for picking the Santa Fe Hybrid over its diesel sibling, given the $3000 price difference will take quite some time to be recuperated. However, for those who don't want a diesel for any reason, or are particularly attracted to a hybrid powertrain, then there's a lot to like about this new addition to the Hyundai range.
It's generous in size, has a well-presented cabin and if you spend most of your time around town the hybrid will cut your fuel bills. This is a great option for those who need to move a big crew and begins Hyundai down a path towards a more electrified future.
2023 Hyundai Santa Fe Hybrid price and specifications
| | |
| --- | --- |
| Price: | From $63,000 plus on-road costs |
| Engine: | 1.6-litre four-cylinder petrol with electric motor |
| Power: | 169kW at 5500rpm |
| Torque: | 350Nm at 1000-4500rpm |
| Transmission: | Six-speed manual, all-wheel drive |
| Fuel use: | 6.0L/100km |
| Wheels: | 19-inch alloys |
| Length: | 4785mm |
| Width: | 1900mm |
| Height: | 1685mm |
| Weight: | 1983kg |
| 0-100km/h: | No claim |