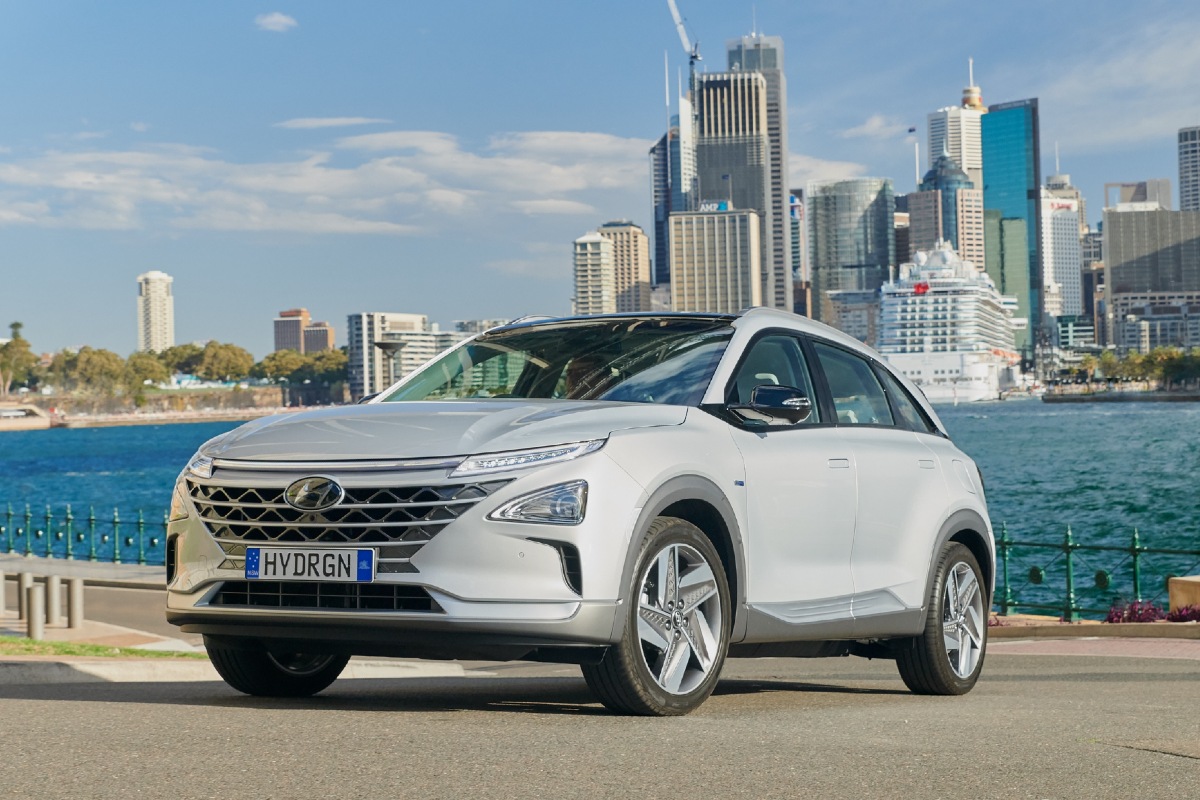 What is it?
The future of motoring… or at least a part of it.
While it's now widely accepted that electric vehicles will lead the car industry away from internal combustion engines and into a zero emissions future. However, hydrogen fuel cell vehicles (HFCV) will also play a major role – at least if the likes of Hyundai have anything to say about it.
The South Korean giant – along with sibling brands Kia and Genesis plus Toyota – believe that fuel cell vehicles can play a major role in helping the shift away from petrol and diesel.
For those unfamiliar with the technology, HFCV effectively carry an on-board power station (the fuel cell stack) which uses compressed hydrogen to generate electricity to drive the wheels.
The benefits of a HFCV is that refuelling with hydrogen can happen much faster than even the most rapid electric vehicle, roughly taking the same time as a petrol or diesel vehicle (Hyundai claims it takes just three minutes).
READ MORE: Hyundai Ioniq 5 to lead electric performance future
On the flip side, the biggest challenge for widespread HFCV is the lack of charging infrastructure, because it requires dedicated fueling stations so it will require significant investment to make it a genuine proposition for mainstream use.
The good news for hydrogen supporters is governments and some major fleets are beginning to invest in infrastructure that could help spread its appeal. There's also the fact that Australia is capable of generating hydrogen to fuel these cars, so there's a lot of potential upside to the concept.
Hyundai is trying to get the ball rolling, so to speak, by introducing the Nexo – a HFCV SUV that has been on sale overseas for several years and has found buyers in government fleets locally.
Hyundai is also offering private sales for those who believe they can make it work with the limited refueling network, so we've had a chance to experience what a HFCV has to offer.
Does it have any racing pedigree?
A past? No. A future? That's a distinct possibility with Hyundai already teasing the performance benefits of a fuel cell racer.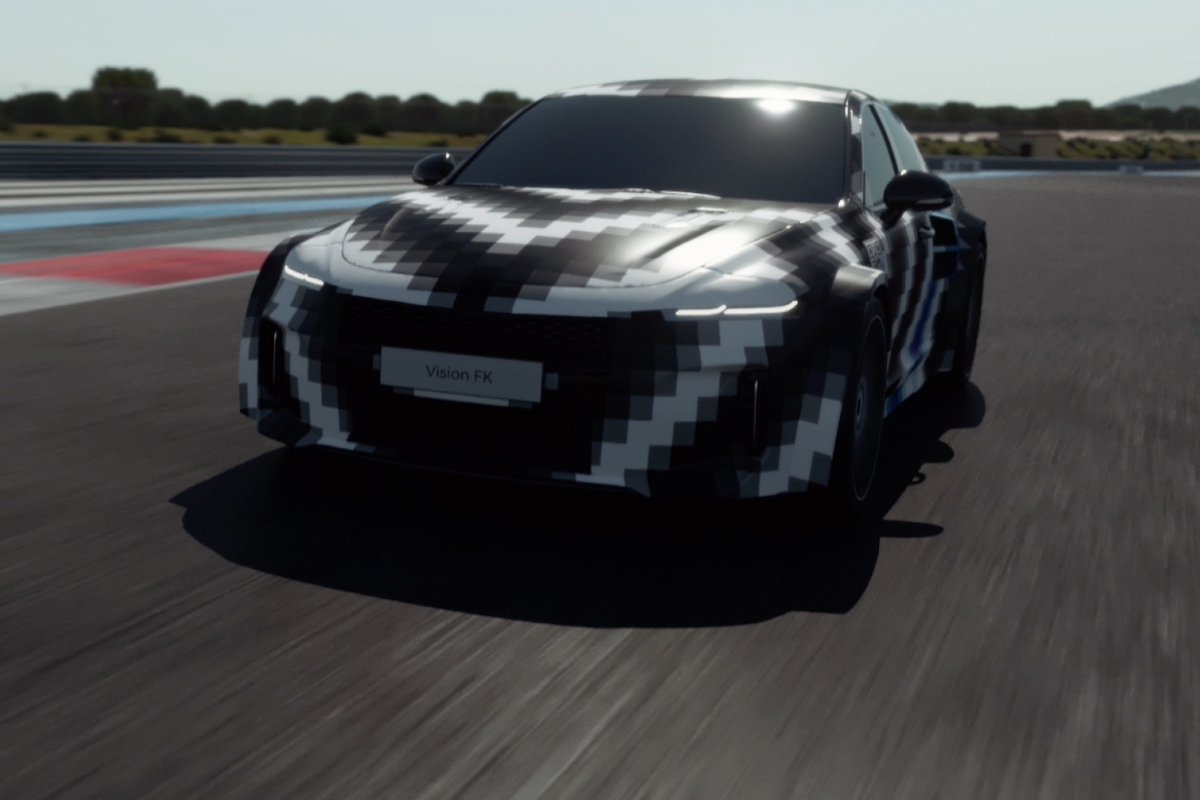 Thomas Schemera, executive vice president of Hyundai, made it clear that the company is investigating a possible motorsport application, saying earlier this year: "Pairing hydrogen and battery power could open up very interesting future options for Hyundai in motorsports and beyond," Schemera said. "Hydrogen can be used as a range extender or power booster. We have the technology available and I'm quite confident that we can make this happen."
Hyundai has also teased a HFCV performance car, the Vision FK, which combines 500kW of power with a 600km range and a sub-four second 0-100km/h time.
What's under the bonnet?
Literally the fuel cell stack sits where an engine would be in a conventional SUV. It's fed by a fuel tank mounted in the rear of the car. It generates electricity for an electric motor that makes 120kW of power and 395Nm of torque. There's also a lithium-ion battery that can store the excess energy for later use.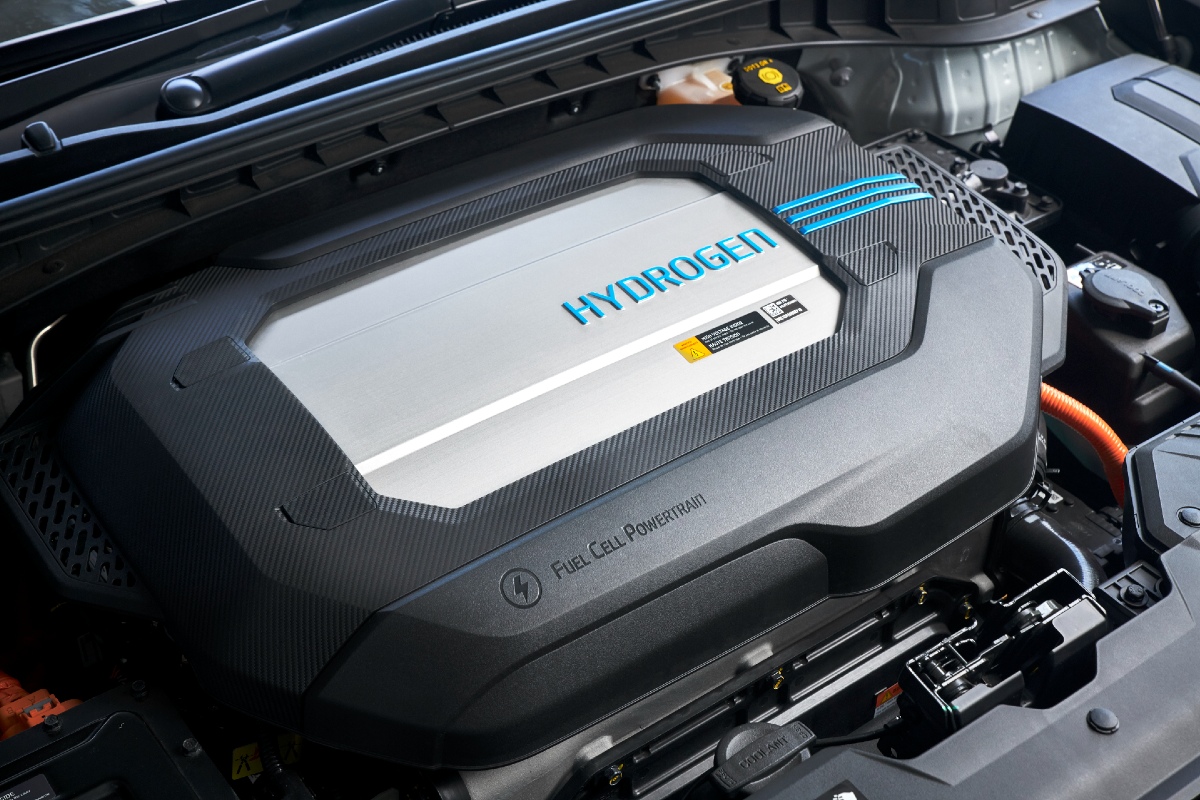 It sounds like a complex powertrain (because it is) but the benefit of a HFCV is the simplicity of use. It drives like an EV, with that torque available almost instantly so it feels sprightly despite its size.
It also has regenerative brakes like an EV, which you can control via paddles on the back of the steering wheel – where you'd typically find gearshift paddles on a conventional car. Some EVs put this functionality in the infotainment system, which means it can take several steps to adjust.
The benefit of this set-up is it allows you to alter the regen quickly and easily while you're on the move. So, for example, when you approach a corner you can just tap the paddle and use the regen to slow you down and create some extra battery charge and then tap again on the way out of the corner so you can cruise on straight roads.
A key selling point for the Nexo, and HFCV in general, is the increased range it offers over battery electric vehicles (at least for now). Hyundai claims it will run 666km on a tank of hydrogen, but the company proved that it can be extended under the right circumstances. Australian rally driver Brendan Reeves covered 887km between Essendon and Silverton in the New South Wales outback.
How does it handle?
One of the best things you can say about the way the Nexo drives is that it's nothing special. It fits between the Tucson and Santa Fe in the Hyundai line-up and drives the same way as its petrol- and diesel-powered siblings.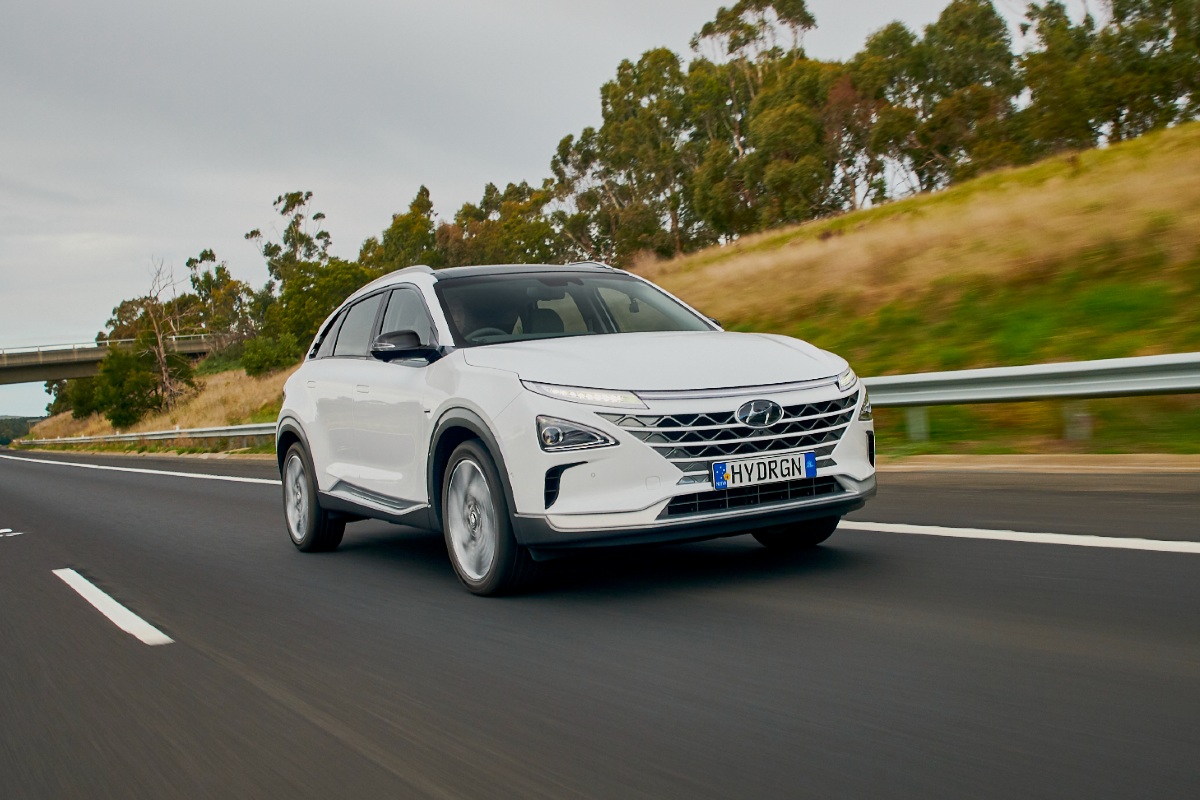 With the fuel cell being positioned where the internal combustion engine would be, it means the weight distribution is similar, so it turns into corners with the same feeling you expect from a 'regular' SUV; not the lighter feeling you'll find in an electric vehicle which typically don't have so much weight in the nose.
It's far from a performance car and it certainly lacks the precision and poise you'll find in a premium SUV this size, say a Porsche Macan or even a BMW X3 or Audi Q5. But it drives nicely, with direct steering and a responsive chassis, and it's well suited to Australian roads because the company has tuned it to our unique conditions.
Where would you most like to drive it?
In the not-too-distant-future I'd love to be able to drive the Nexo between Sydney and Melbourne or Sydney to Brisbane, because it would mean the infrastructure for hydrogen fuel cell vehicles will have been improved.
It may sound far-fetched but hydrogen fueling stations are becoming increasingly common overseas, particularly in Europe and Hyundai's native South Korea, so it's certainly possible here.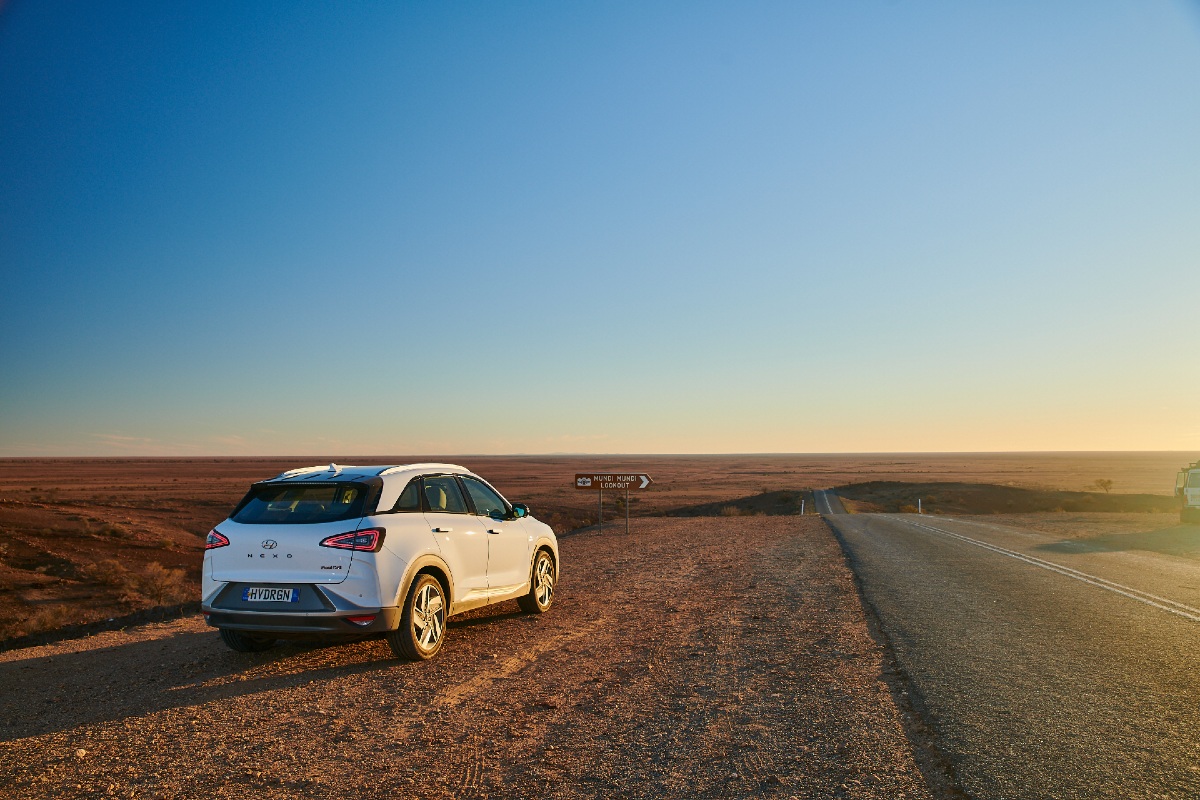 What's the interior like?
The Nexo was designed to be the technological flagship for Hyundai, and that translates to a design that was ahead of its time. Despite Hyundai's latest design language rolling out on the likes of the Tucson and Santa Fe, the Nexo continues to stand out as something special.
Unsurprisingly it's loaded with all the newest tech Hyundai had back in 2018 when the Nexo was new. That means a digital instrument panel to compliment the central infotainment screen and create a 'hi-tech' appearance.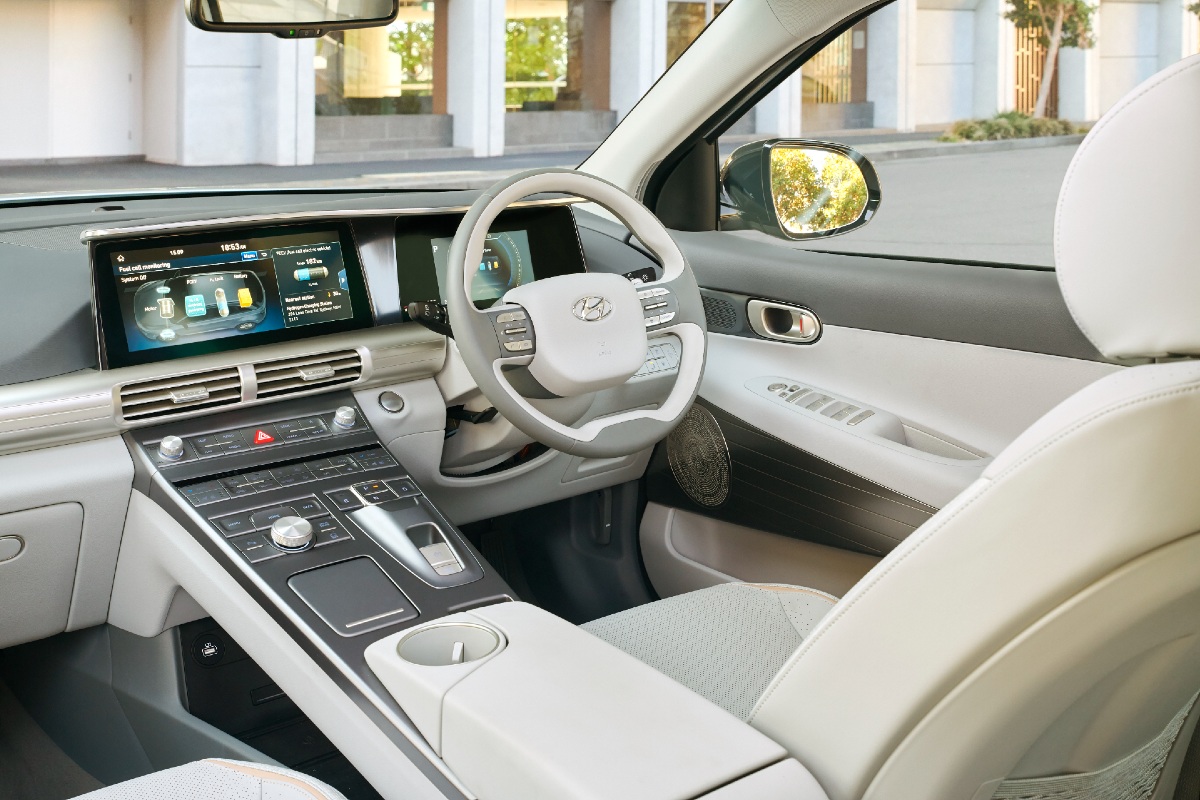 Other noticeable elements are the two-spoke steering wheel and gear selection buttons, which were a first on the Nexo but have since rolled out onto other Hyundai models.
There's even a hint (if you squint) of Porsche to the cabin, with the central switchgear panel running down from the top of the dashboard between the front seats; similar to what you'll find in the German brand's cars.
In terms of space, there's good room for passengers front and back, similar to what you'll find in a Tucson. Plus, because the hydrogen tanks are mounted below the rear seats, there's still a generous 461-litres of boot spaces.
Is it good value for money?
This is a difficult question to answer for a variety of reasons, but most specifically because Hyundai Australia doesn't actually have a list price for the Nexo. That's because given the limited refueling options available (there's one at Hyundai's Sydney HQ and a public station in Canberra) owning a Nexo isn't a straightforward process.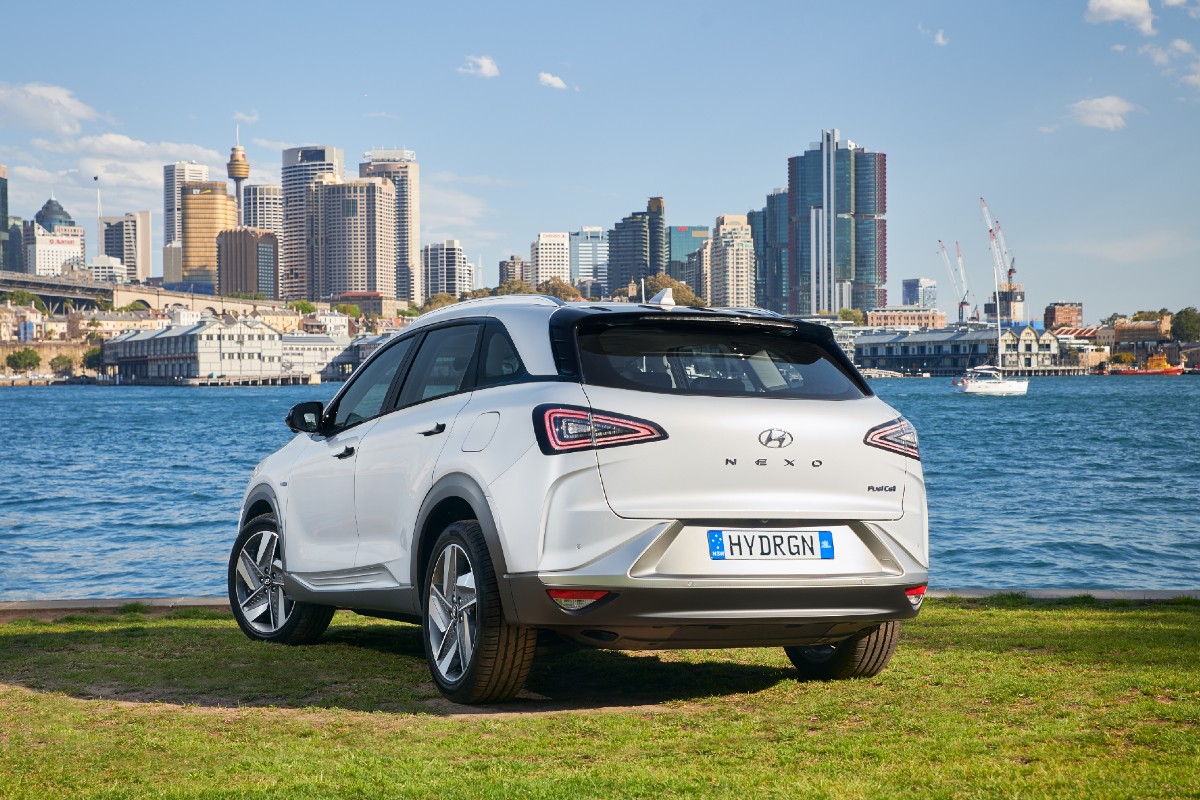 Should it be suitable for you, Hyundai is offering a comprehensive package that includes servicing and maintenance.
While the exact price is unclear, don't expect it to be cheap. Like all early adopters of new technology you'll be paying a premium to lead the automotive world into a new era. Pricing is reportedly similar to what you'd pay to lease a luxury-badged large SUV.
Would I buy one?
Putting aside the difficulties of actually buying one, there's a lot to like about the idea of a hydrogen fuel cell vehicle in general and the Nexo specifically. It manages to combine the benefits of an EV (zero emissions and instant torque) with the benefits of a conventional petrol-powered SUV (long range and rapid refueling).
If the Australian industry embraces the benefits of hydrogen we could create ourselves a new clean-energy industry and have vehicles that are both zero emissions and capable of tackling the vast distances in this country.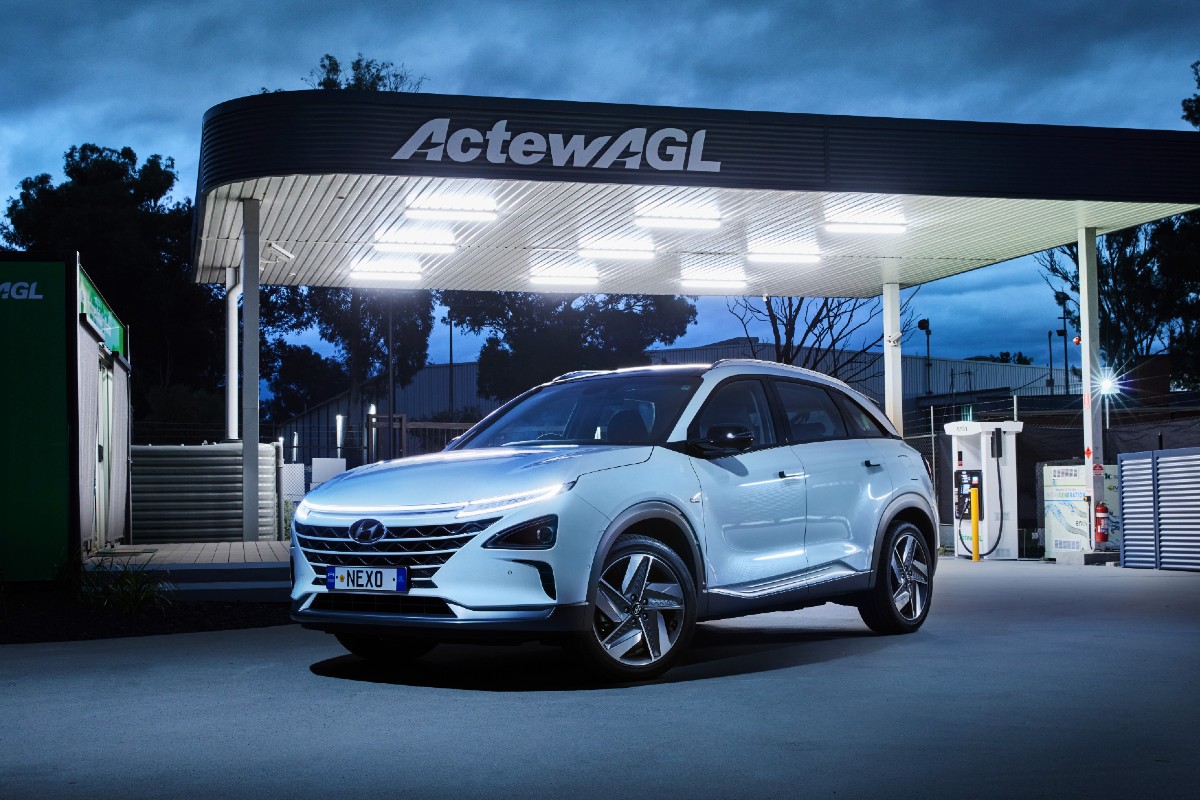 2021 Hyundai Nexo price and specifications
| | |
| --- | --- |
| Price: | By application |
| Powertrain: | Hydrogen fuel cell |
| Power: | 120kW |
| Torque: | 395Nm |
| Transmission: | Single-speed automatic, front-wheel drive |
| Range: | 666km |
| Wheels: | 19-inch alloys |
| Tyres: | 245/45 R19 |
| Length: | 4670mm |
| Width: | 1860mm |
| Height: | 1640mm |
| Weight: | 1814kg |
| 0-100km/h: | Not available |