As the world begins to shut down and we all do our part to halt the coronavirus pandemic – we here at Torquecafe thought we'd help you make the most of this age of self-isolation.
And what better way to spend this time at home than by watching some of the greatest movies to feature cars. Keeping it to just our five favourites was not easy because there are so many fantastic automotive films, but we've managed to. We've focused on movies that feature cars prominently but are also specifically focused on road cars – so no Days of Thunder, Grand Prix or Rush here.
Enjoy the list and we sure to let us know what you think in the comments below and on social media – we'd love to see your list of car-lover's favourites.
Bullitt
The Star: Ford Mustang GT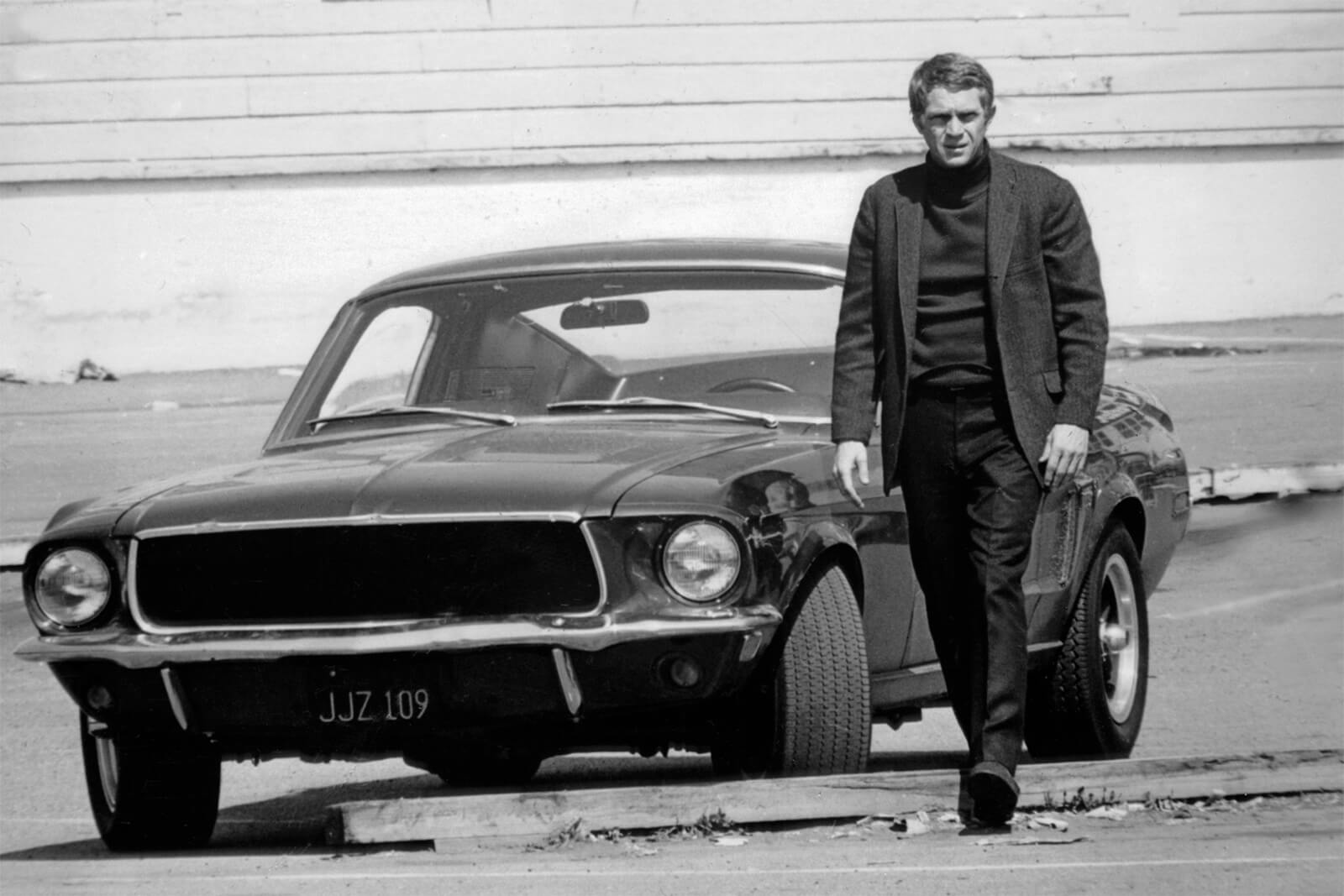 No list of car flicks would be complete without this 1968 crime drama starring Steve McQueen. Being a huge car enthusiast McQueen laced most of his movies with great cars or motorbikes, but Bullitt is the piece de resistance.
It takes almost 11 minutes of screen time but the car chase in Bullitt has become the measure by which all other cinematic car sequences are judged. McQueen was personally invested in the sequence and did as much of his own stunt driving as possible, and he also insisted on authenticity. To that end the footage wasn't sped up and the two cars – the villain's Dodge Charger and McQueen's Ford Mustang – hit speeds of up to 180km/h during filming on the roads in and around San Francisco.
It has become such an icon of both film and car culture that Ford produced a limited edition Mustang Bullitt in 2018, finished in the same dark green as the movie star.
Ronin
The Star: Audi S8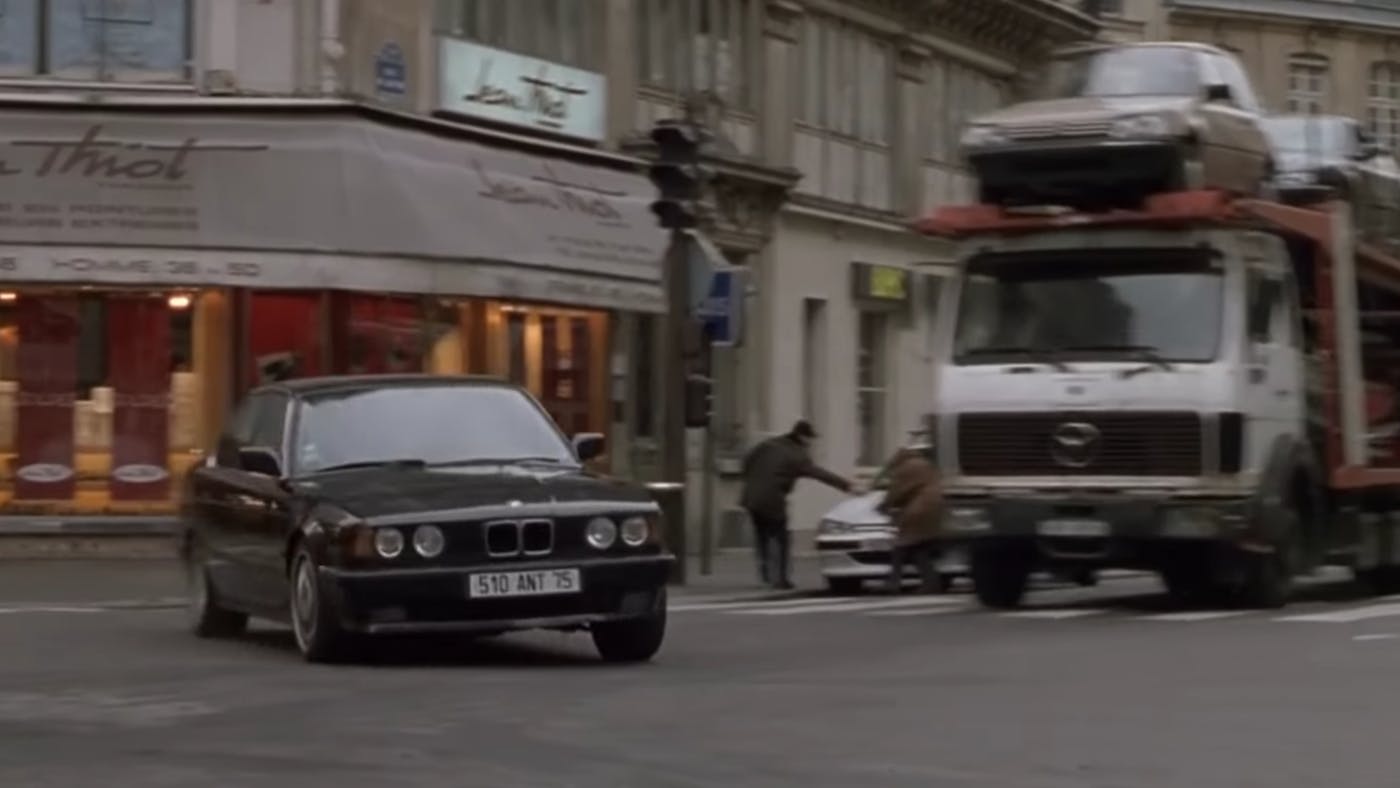 John Frankenheimner knows how to shoot great automotive action for the screen. His 1960s Formula One film, Grand Prix, is still arguably the greatest motorsport movie ever made – capturing both the on and off-track drama of motor racing.
But in 1998 he made a movie about spies and soldiers trying to steal a mysterious silver case and filled it with not one, but two great car chase sequences. Ronin is a thrilling movie in its own right, but for car fans the attention-to-detail Frankenheimer put into the automotive aspects is brilliant.
The main set piece, that comes roughly a third of the way into the film, features the stars of the movie in an Audi S8 and Mercedes-Benz SW116 hunting down their rivals in a Citroen XM through the French Riviera and countryside. While it's a mis-match in terms of vehicle performance, Frankheimer deftly manages the action to create an intense and gritty sequence.
But he wasn't done there, and he added a second amazing chase to the second half of the film. This time our heroes race through the tight streets of Paris in a BMW 535i, pursuing their prey in a Peugeot 406. Frankhenimer opted for no music, instead using only the sounds of the cars' real engines in order to add to the realism.
Either chase makes this movie worthy of this list, but both make it a real stand-out.
BMW: The Hire
The Star: BMW M5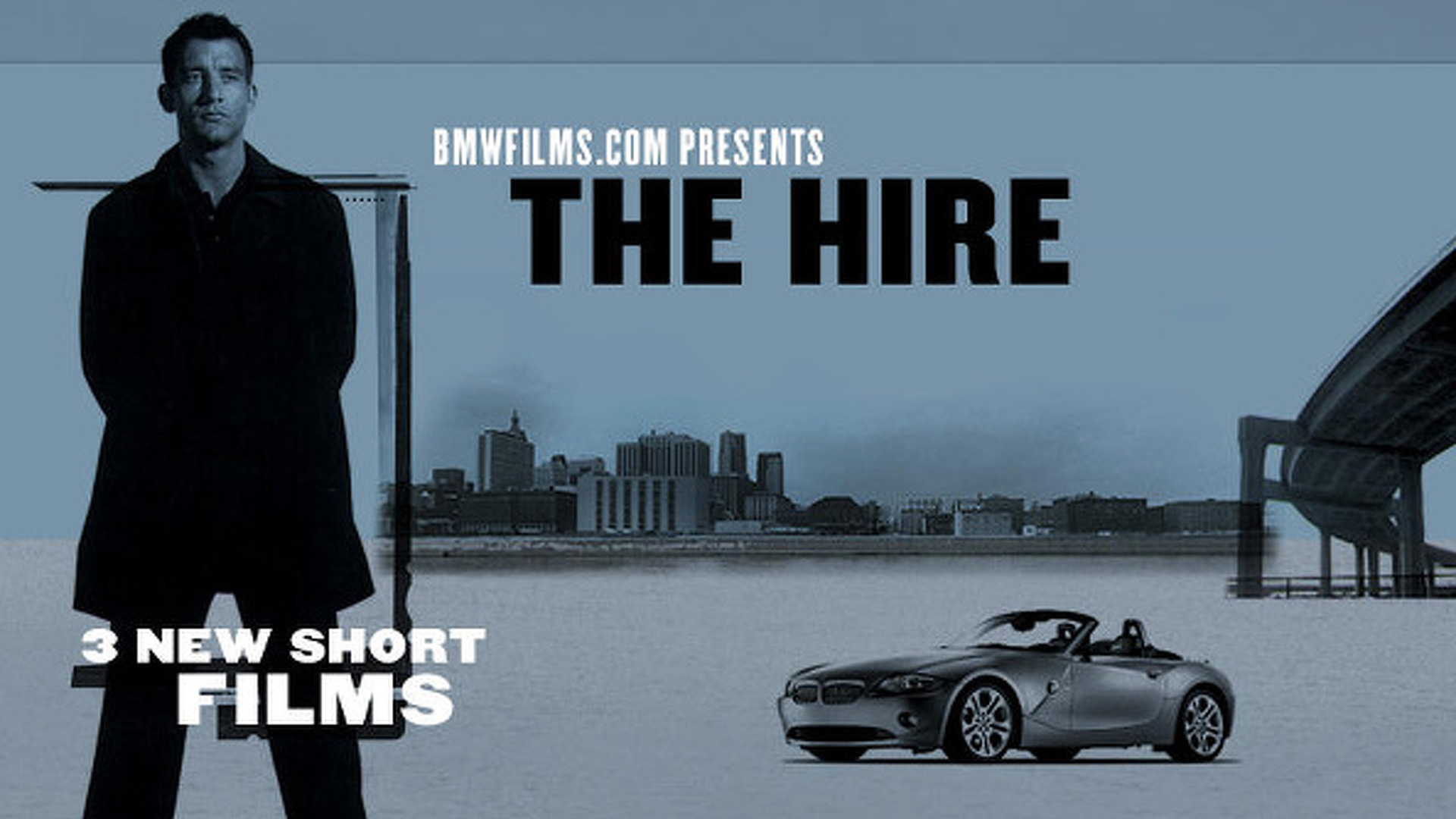 On of the one-hand these are nothing more than glorified commercials for BMW, but if you look beyond the product placement you're left with arguably the greatest collection of automotive short films ever made.
BMW assembled a who's who of movie stars and directors to make these approximately 10-minute films, first released in 2001 as a web series. Clive Owen (The Bourne Identity, Sin City and Inside Man) stars as 'The Driver', a mysterious figure who helps a variety of clients with his fleet of BMWs. The list of directors includes Ang Lee, John Woo and Tony Scott, while co-stars include Gary Oldman, Don Cheadle, Ray Liotta and singer James Brown.
In John Frankenheimer's Ambush he fights off a van full of armed men in his 740i to protect his client. In The Follow he explains the art of tailing another car as he pursues a woman (Adriana Lima) in his Z3 roadster, at the request of her jealous movie star husband (Mickey Rourke) and his agent (Forest Whitaker).
While many are serious and feature loads of action and drama, arguably the most enjoyable is Guy Ritchie's Star. It features his then-wife Madonna playing a rude celebrity The Driver is paid to take for a thrill-ride around Los Angeles in a BMW M5.
Love the Beast
The Star: Ford Falcon XB Hardtop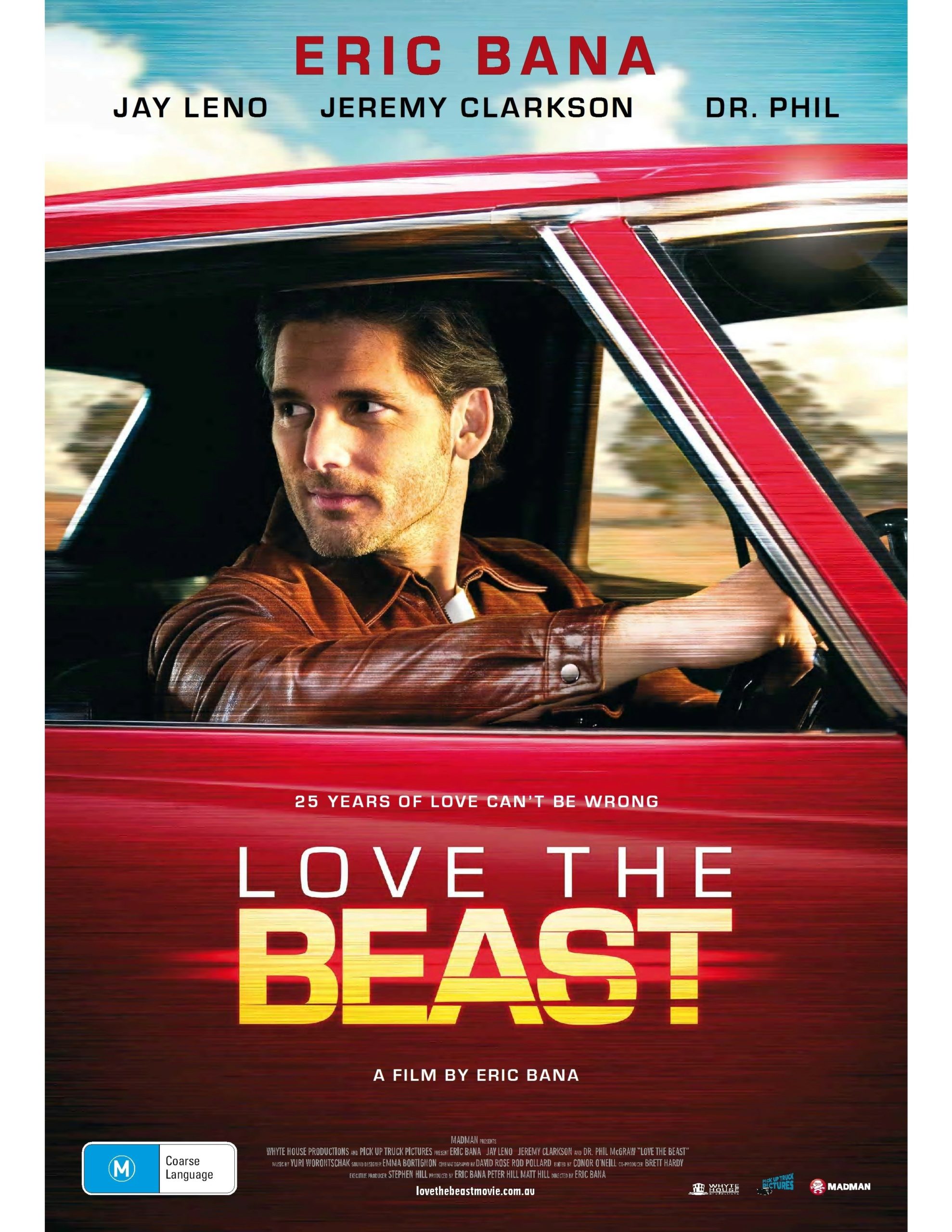 This documentary is a fascinating study into the connection petrolheads have with their cars. For those of us who have friends who don't understand why we pour so much time, energy and money into our cars, Eric Bana's film explains our passion. While he became a Hollywood movie star Bana never forgot his roots, his mates and his XB Falcon.
With help from Jeremy Clarkson, Jay Leno and Dr Phil, Bana explains his personal history with the car and explores the psychology around why we love our automotive beasts.
Mad Max
The Star: Ford Falcon Pursuit Special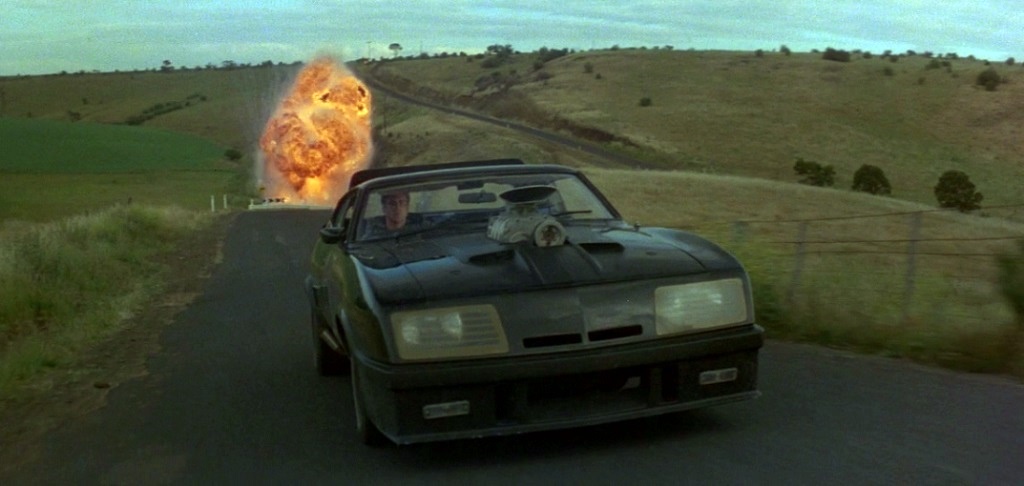 Set in a dystopian future Australia where violent motorcycle gangs roam the highways, Mad Max is an icon of Australian cinema that spawned a franchise.
While you may prefer a more upbeat movie in these troubled times, there's no arguing that Mad Max features perhaps the most famous four-wheeled machine in Aussie movie history – the V8 Interceptor.
Based on a 1973 Ford Falcon XB GT Coupe but modified to fit the futuristic aesthetic of the Mad Max world, this all-black machine is just as much the star of the film as a young Mel Gibson.