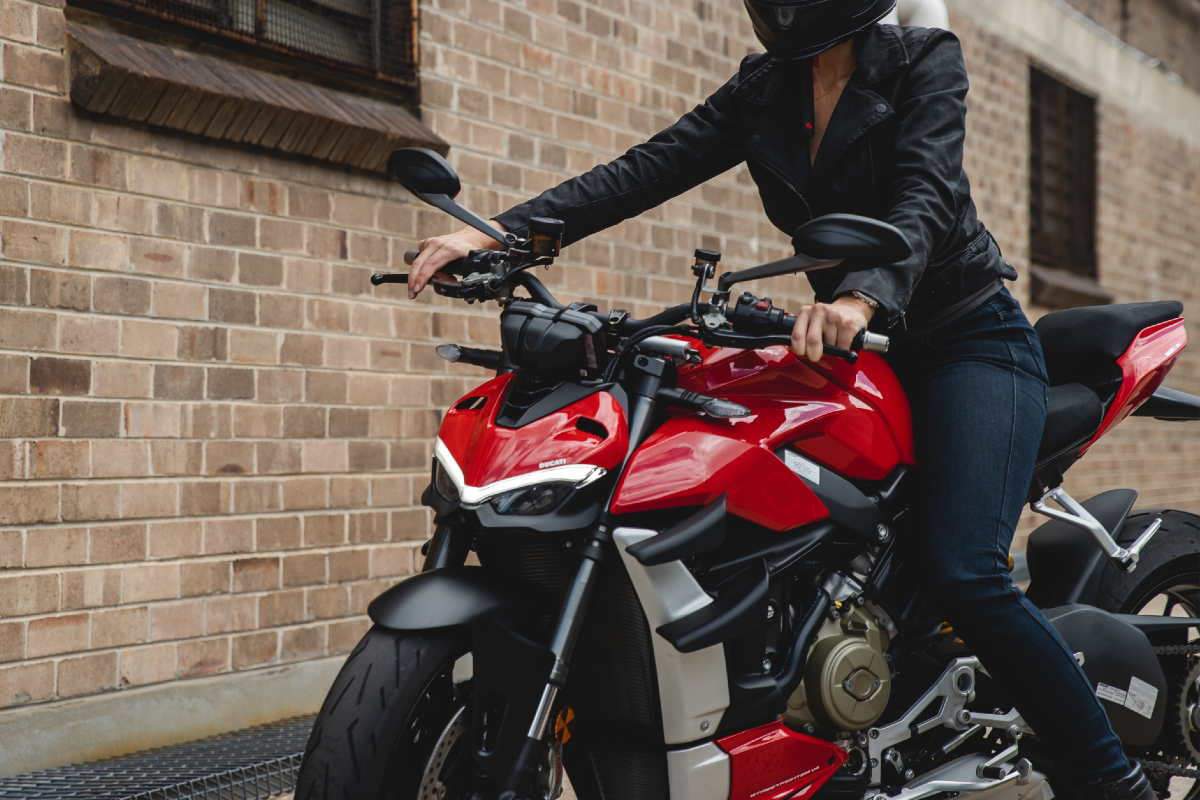 I'm a bit of a stickler for gear. There's no greater feeling of confidence than cruising around fully protected. There's also no greater feeling than riding around in a singlet and thongs, but also, how good is skin.
Motorcycle gear has come a long way. These days, you can look like a regular, trendy civilian instead of a leathered up bikie. As a female, I can find gear that doesn't feature large bouquets of pink hibiscus flowers and packets of diamantés. Things are good.
But denim can be tricky. What's going to protect you and what's going to fit. Here are my top five picks.
Saint.CC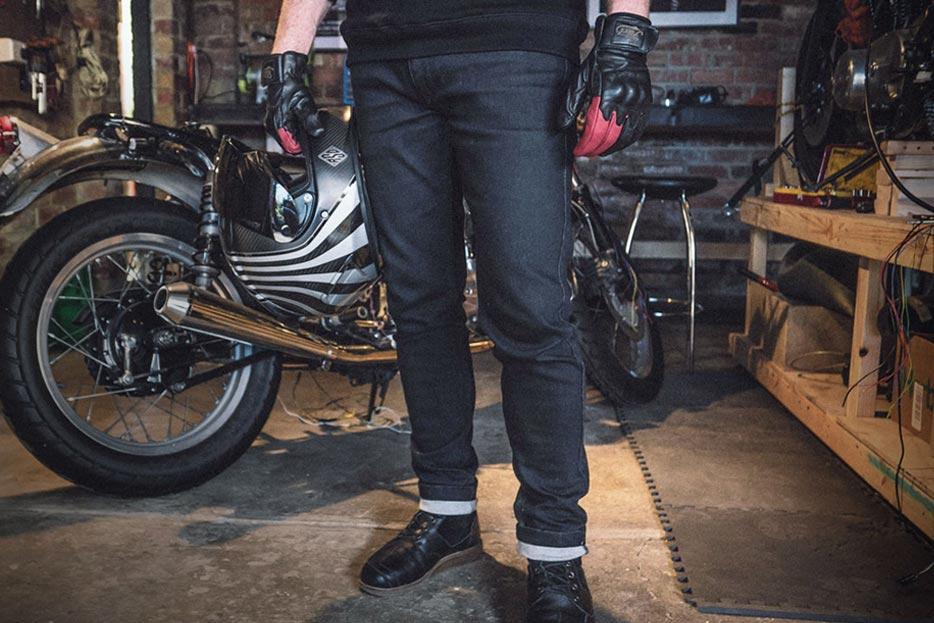 Melbourne born and bred, denim is their specialty and Dyneema (the same fibre that stops bullets and tethers space shuttles) is how they protect you. Saint.CC pioneered the stylish, protective denim culture for men and women in Australia and has always taken a fearless, zero-fks-given approach to what they bring to market. The men's pants are faultless, and I've found all their styles suit many of my male friends that are all shapes and sizes. The women's are excellent, but be sure to try them on as sizes vary.
Merla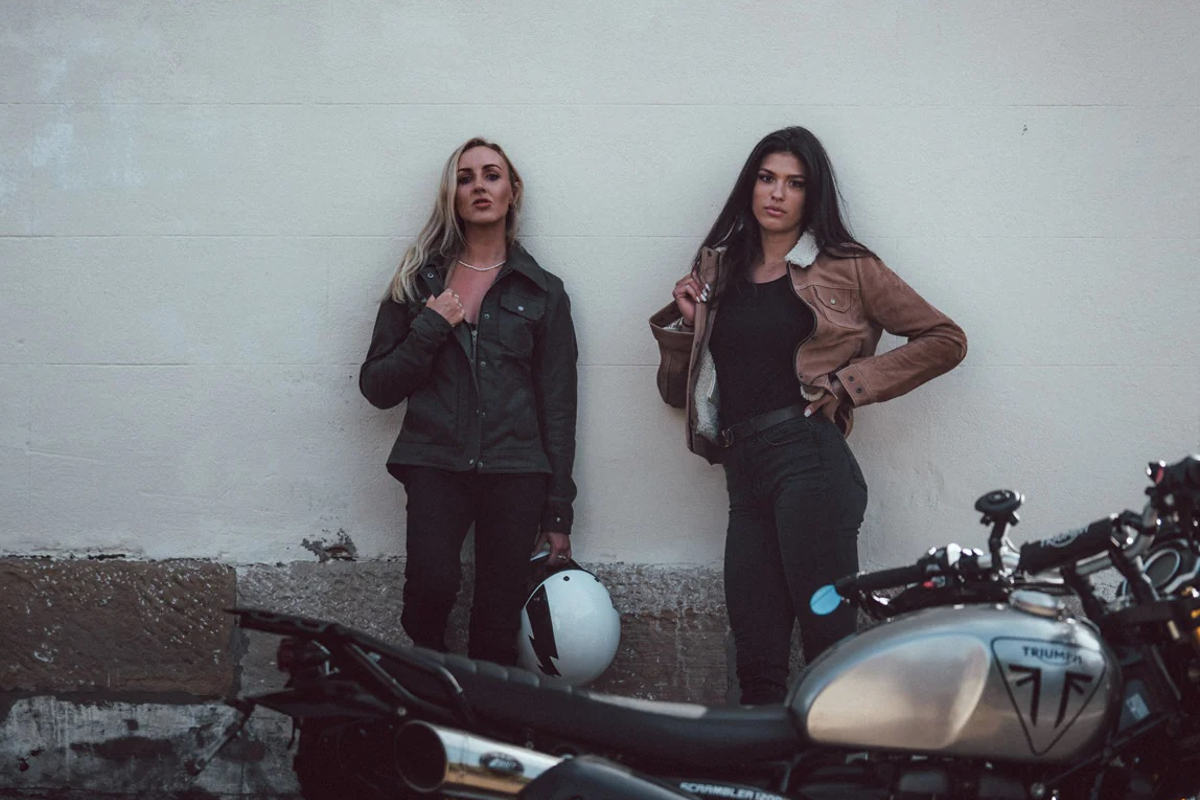 Merla moto is a family-run motorcycle apparel brand based in Sydney, fiercely lead by a mother-daughter duo and is fast growing in popularity in the US. They feature a dark, slick, slim denim for men with optional knee and hip armour for pants. For women, these are one of the best looking and feeling jeans I've found. Merla use an Aramid denim with a AA European certified rating for protection. AAA is the highest rating so AA is still very high. Prices for the jeans sit around the $375-400 range. Be sure to check out their jackets and boots too. They are schmokin'.
MOTO.EST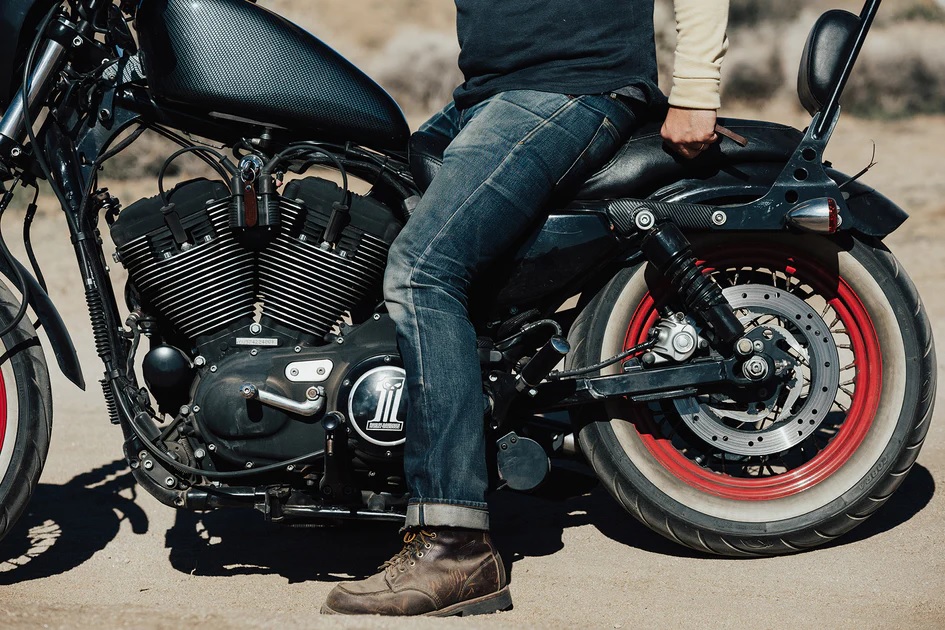 This urban moto wear boutique is not a producer but a stockist of a tight, tidy number of top protective denims and casual pants which include canvas, chinos and cargo's for men and women. The price points sit higher, between $300-600, but the selection is well-rounded and means you don't have to go to multiple websites. And they have vegan moto denim, something I never knew I needed in my life until now.
Shark Leathers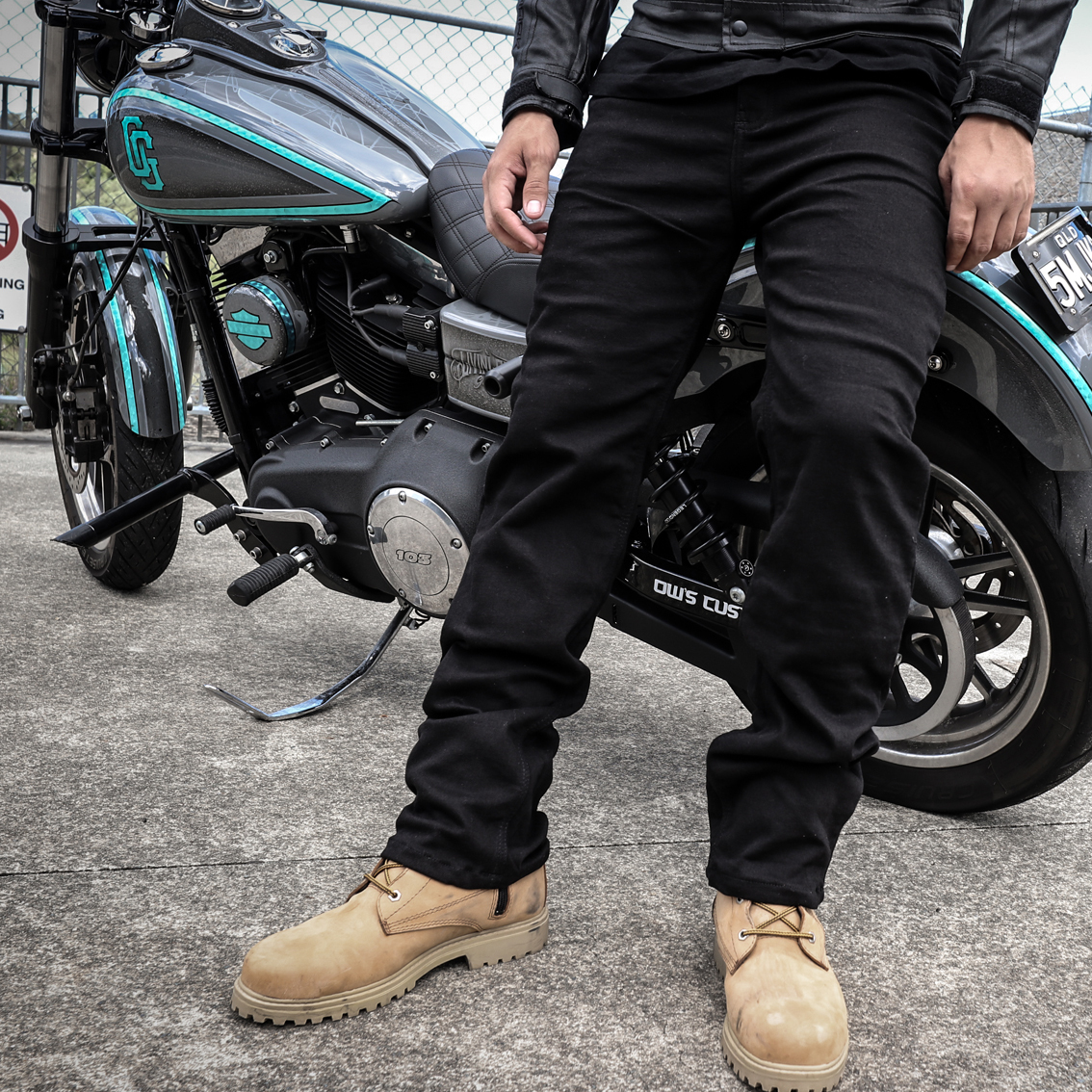 This tight-knit Australian family of motorcycle racers do an excellent job designing and producing all sorts of on-road and off-road gear at an obtainable price. Their denim range has been going strong for the past 10 years and sit around the $199 mark, which is reasonable considering a lot of moto denim can get to the $500 mark. The men's are low-key and comfortable and the women's are high stretch and high waist. All denim features a soft knit kevlar – this means you can sit in them all day and not get the kevlar itches, which used to be an issue with older versions of kevlar knit.
DriRider
DriRider has been designing moto gear for Aussies since the '80s. You might know them for their excellent adventure gear. Unsurprisingly, their mens and womens denim is bang on too. Sitting at around the $249 mark this heavy duty stretch denim features kevlar in the standard crash zones of the pants and has space for optional lightweight, thin D30 armour. Try these on at AMX Superstores.