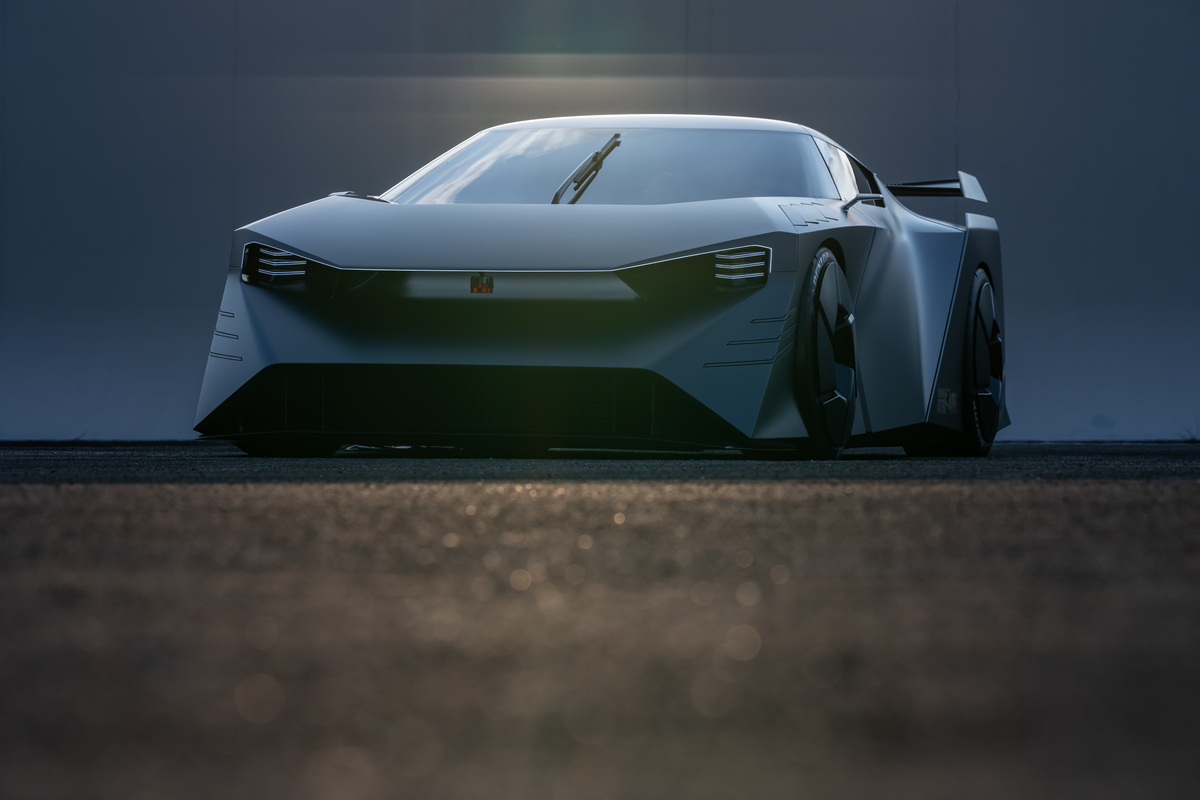 Who: Nissan
What: A new electric hero
When: TBC
Why: To show off the brand's EV potential
Nissan has given us a look at the future of the GT-R, and it's very, very different.
Revealed at the 2023 Tokyo Motor Show, the Nissan Hyper Force Concept is an all-electric take on the brand's iconic performance hero. There's been years of speculation about what Nissan will do next with the GT-R and the Hyper Force makes the brand's intentions clear for the first time.
READ MORE: Nissan GT-R 50th Anniversary Edition review
The wild, exaggerated look, with angular lines and pumped out proportions gives the Hyper Force Concept a bold and distinctive look, but it's not all for show. Nissan's designers worked with the Nismo racing engineers to develop a two-tiered aerodynamic structure with underbody elements and active aero features.
But it's what's underneath the striking exterior that's the real heart of the Hyper Force and the key to the next GT-R. Nissan says the concept is powered by a 1000kW electric powertrain with an experimental solid-state battery.
Solid-state batteries are considered the next step in the evolution of electric vehicles, as they will provide significant improvements in both range and charging times, while also being lighter. However, they are also still cost-prohibitive to mass-produce, so it's still considered a technology not yet ready for cars.
Inside the concept there's a suitably dramatic cabin, which was designed in collaboration with Polyphony Digital – the company behind the Gran Turismo video games. It features two separate driving modes, complete with different graphic interfaces in different colours. In the 'GT' mode the cabin is lit in blue graphics, while in the 'R' (for racing) mode the displays all turn red.
READ MORE: Godzilla to get electric shock
Nissan president and CEO Makoto Uchida explained that the company's future is all-electric and that will extend to performance cars, with him previously stating that maintaining the GT-R and Z were key to the brand retaining its "Nissan-ness."
"We have advanced our EV innovations, moving beyond mobility to create a more sustainable world," Uchida said. "The EVs symbolize our future of creating a cleaner, safer, and more inclusive world for everybody without compromising on passions and dreams. Through the power of innovation, Nissan is creating a future where everyone can enjoy the excitement of mobility."
There's no clear timeframe when Nissan will launch the next-generation GT-R, with the solid-state battery technology still likely several years from being production-ready. But what is clear is that the next GT-R will ditch the internal combustion engine for electric power, but it will still retain its high-performance DNA.