Electric cars are coming – in all shapes and sizes.
During last year's federal election the topic of EVs came up and a group of politicians became concerned about the "death of the weekend" and questioned what utes tradies will have to drive when electric cars take over. They need not have worried, because there are plenty of battery-powered ute options on the way, including a version of the world's most popular ute – the Ford F-Series – as well as the Tesla Cybertruck. However, one of the most interesting new electric utes is from a start-up brand with some big name backing – the Rivian R1T.
Who or what is Rivian?
It actually began life in 2009 when CEO RJ Scaringe set out to build a hybrid sports car, but has taken a dramatic turn and is now focused on launching two very different models, the R1T ute and its SUV sibling, the R1S.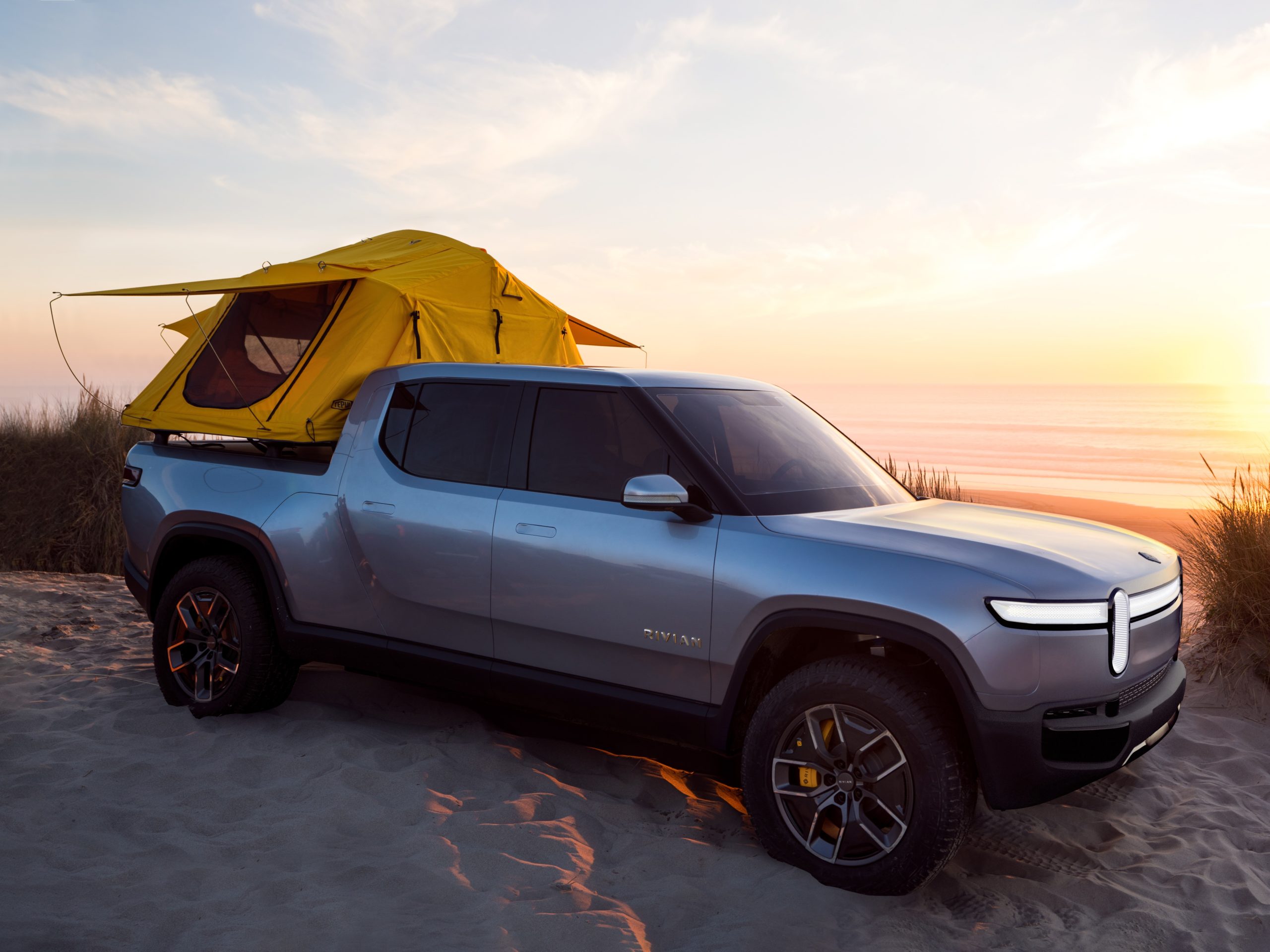 Why should you care about Rivian?
Because some of the biggest names in business do. The company has managed to attract a US$500 million investment from Ford as well as a US$700m injection of funds from Amazon. That has helped sure up the brand's short-term future as it aims to launch both models in the US market by 2021; unfortunately plans to launch in 2020 have been delayed by the COVID-19 pandemic. While there are plenty of EV start-up businesses, attracting the help and financial support of such major firms helps establish Rivian as a serious player already.
Is a ute really a performance vehicle?
Well the specifications sound promising. There are four electric motors for the R1T, one at each wheel, which combine to produce a whopping 560kW of power and 1120Nm of torque. The company claims the dual-cab ute will be able to launch from 0-60mph (96km/h) in just 3.0 seconds. And thanks to the large battery pack that runs down the length of the floor it has a theoretical range of 640km.
It also has the credentials to appeal to those who need a ute to get dirty and work hard. It will boast a tray payload of 800kg, tow up to 4500kg and has 350mm of ground clearance. Plus, thanks to its four individual motors the company claims it can do a 'Quad-Motor Tank Turn' – spinning itself 360 degrees on the spot, which might come in handy if you get off stuck in a tricky spot off-road.
Is it practical?
The R1T is pitched as a premium ute, so the cabin of all the company's pre-production and demonstration vehicles have been finished to a high standard. That means loads of leather and wood as well as hi-tech elements, such as the digital dashboard and huge centre infotainment screen.
One of its most interesting features is a lockable storage compartment that sits between the cabin and the tray and runs the width of the vehicle. It allows for extra gear to be carried out-of-sight or accommodate longer, bulkier items.
Is it coming to Australia?
While the US launch has been delayed there's no news yet on what impact that has on Rivian's Australian plans. The company had previously said it would like to enter right-hand drive markets 12-18 months after it goes into production at its former Mitsubishi factory in Illinois.
Would you buy an electric ute like the Rivian R1T? Let us know what you think in the comments and on social media.